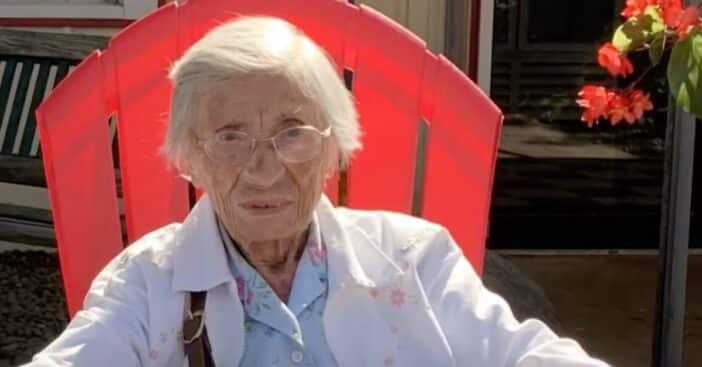 A 112-year-old woman Catherine Abate received more than 1,200 birthday cards in addition to some other fun surprises for her birthday from local school students. Tracy Schosek, a teacher's aide at Orchard Park Middle School opened up about the original plan to get 112 students to help celebrate Abate's birthday.
Students at Orchard Park Middle School took a break out of their normal schools days to help make Abate's birthday even better. They all pitched in to make birthday cards for Abate and Schosek brought over the cards and the kids all together.
112-year-old woman, Catherine Abate, celebrates her birthday with local school students
"The kids that colored all these cards are 12 years old," Schosek told Abate, to which she responded, "You didn't have to go through all of this. On top of the 112 students, she received more than 1,200 cards from other students throughout the community. Union Pleasant Elementary students sang "happy birthday" for Abate for her 112th birthday.
RELATED: 96-Year-Old Woman Calls In To Praise Deputy Who Helped Change Her Tire
While Abate appreciated and loved the kind gesture, she has one wish that she hopes will come true. "I wish I could live until next Christmas, the next birthday."
Schosek speaks a bit more on Abate being such a big part of the community, and for so long. "Here she is 112 and she's still out and still happy," Schosek says. "(Abate) is such a great example for (the kids) to see how much time we have. We keep telling them to slow down, enjoy life."