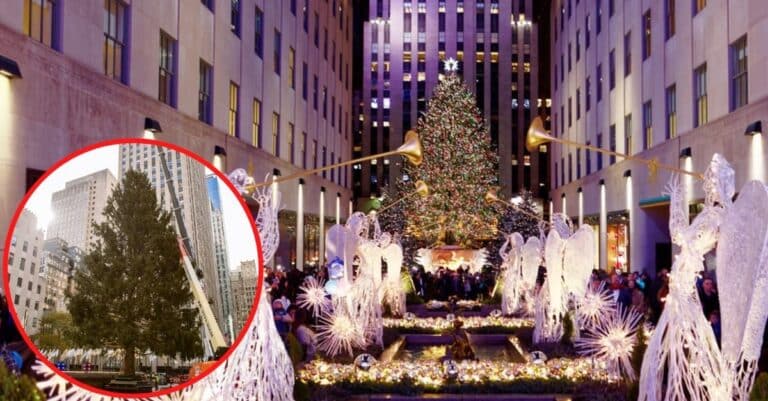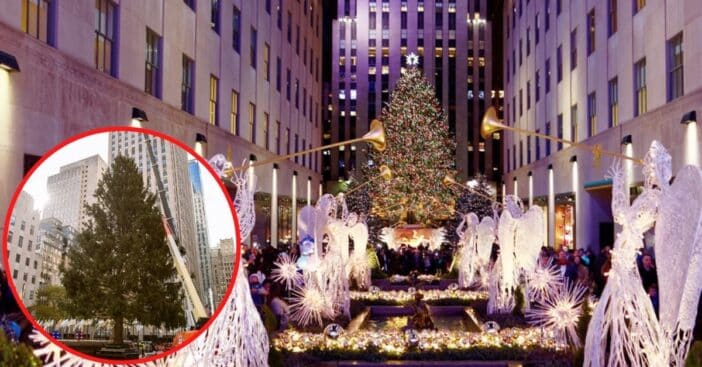 The annual Rockefeller Center Christmas Tree Lighting is around the corner, and we have everything you need to know about it right here. Rockefeller Center is gearing up for its 89th annual tree lighting ceremony, which has been a New York (and country-wide) staple since 1931, as they've chosen a different tree each year to put up in Rockefeller Center to light up for the holidays.
The ceremony has been broadcast live since 1951. This year, the event will be held Wednesday, December 1st, 2021.
Everything we know about this year's Rockefeller Center Tree Lighting
View this post on Instagram
Last year's tree lighting ceremony was a weird and somber one as it was done mid-pandemic and the tree didn't seem as full or lush as it normally does. But this year's tree is here and ready to make up for lost time (and fullness.)
RELATED: 12+ Things You Didn't Know About The Rockefeller Center Christmas Tree
The tree is 79 feet tall and 46 feet wide, a gorgeous Norway spruce hailing from Elkton, Maryland, a first-time donation from the state. The tree is slated to be topped with a Swarovski Star, designed by architect Daniel Libeskind and will be decorated with over 50,000 multicolored, energy-efficient LED lights.
Where to catch the lighting, when, and what performers
View this post on Instagram
So, we know all readers are thinking, when can we watch the lighting on TV? What channels will it be airing on? Who is performing? We have all that info here for you.
Starting at 8 p.m. ET on Wednesday, December 1st, you can turn on NBC for the live special. The tree will be lit up all day on Christmas Day for 24 hours as well and will be lit up on New Year's Day from 6 a.m. to 9 p.m.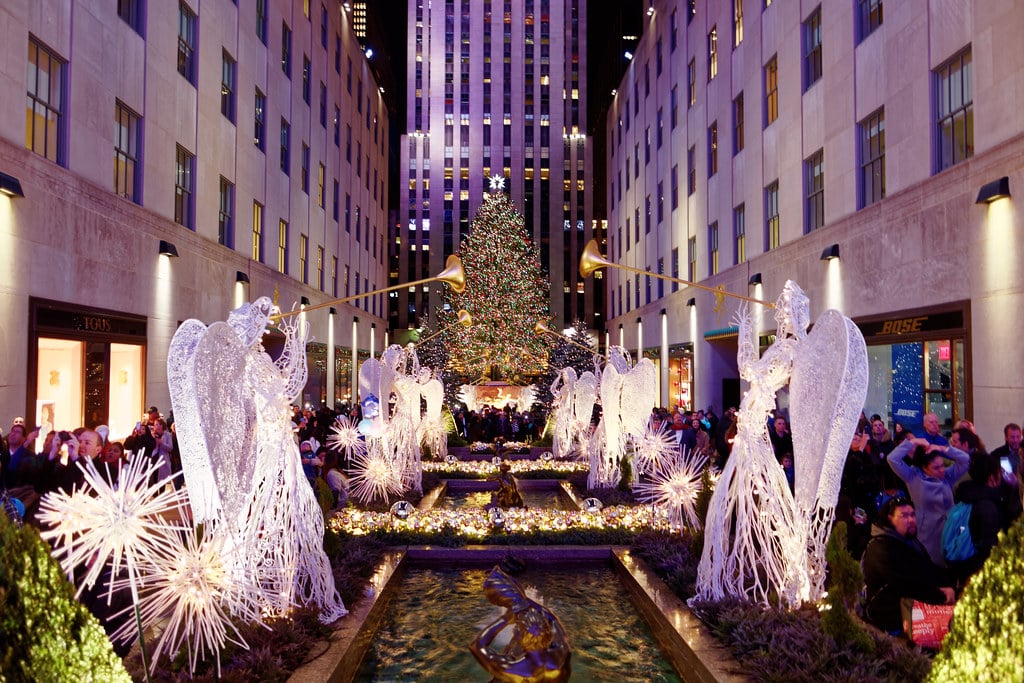 An additional hour of programming before the live event will begin at 7 p.m. on NBC affiliate stations, and this live hour is slated to be hosted by "Access Daily and Access Hollywood's" Mario Lopez, plus NBC 4 New York's Natalie Pasquarella and David Ushery. Check your local listings for details.
Performers are scheduled to be Carrie Underwood, Mickey Guyton, Harry Connick Jr., Brad Paisley, Alessia Cara, Norah Jones, Rob Thomas, the Radio City Rockettes, and more!
For those who wish to visit the tree in person, in all its glory, can see it up for public display between West 49th and 50th streets and Fifth and Sixth Avenues in New York City.