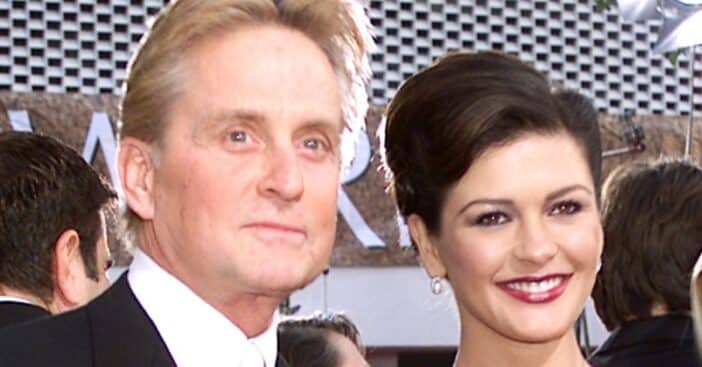 Actor Michael Douglas just celebrated 21 years of marriage to Catherine Zeta-Jones! While their love story was a whirlwind and they have a 25-year age difference, they are proving all of the naysayers wrong. Their marriage and love seem as strong as ever these days.
77-year-old Michael shared a video of never-before-seen photos of the couple. He created the video with the song "Best Day of My Life" by American Authors. Of course, he included a peek into their nuptials at the Plaza Hotel in 2000. He captioned the video, "Happy Anniversary my darling Catherine! I love you so much @catherinezetajones ❤️ #21years"
Michael Douglas and Catherine Zeta-Jones celebrated their 21st wedding anniversary
View this post on Instagram
Michael and Catherine got married just five months after Michael divorced his first wife, Diandra Luker. While Michael and Catherine reportedly split up for six months in 2013, they remained married and seem to be doing well now. They share two children together, Carys and Dylan.
RELATED: Michael Douglas Opens Up About He And Catherine Zeta-Jones Sharing Home With His Ex
Catherine hasn't shared an anniversary post at the time of this article but she has been busy on the set of the new Addams Family series. The show is filming in Romania. She shared a sneak peek into her role as Morticia Addams in the Tim Burton series called Wednesday, which focuses on the daughter of the family, Wednesday Addams.
View this post on Instagram
On Halloween, Catherine posted a black and white photo that gives fans an idea of her look as Morticia. She wrote, "Happy Halloween! From the set of Tim Burton's "Wednesday"
I have been submerged in the spirit of 'Morticia Addams' for weeks, so this years Halloween couldn't be more magic. 👻"
Happy anniversary to Catherine and Michael!
RELATED: Catherine Zeta-Jones Shares Secrets From Her 20-Year Marriage To Michael Douglas