Rumer Willis posted a stunning new photo to Instagram featuring herself only in overalls. "I only wear overalls now," she captioned her post, which ended up being a hit with her fans.
"Well I would too if they looked that good on me. Caliente. Get it mama," one fan writes. Another says, "You are a truly overwhelmingly beautiful woman dear Rumer." Others left fire emojis in the comments, indicating that they thought Rumer looked amazing (and she certainly does!)
Rumer Willis spices things up in only overalls for new photo
View this post on Instagram
The selfies were actually taken on the set of Rumer's new film project, which is being shot in California. Little is known about the film project, aside from the fact that Rumer's character is called Ren Fox and she will be starring alongside actresses Sarah Hollis and Michelle Meredith. It will also be directed by Heidi Bologna.
RELATED: Demi Moore's Daughter, Rumer Willis, Looks Jaw-Dropping In New Poolside Photos
What movie of her mom's would she like to remake?
Rumer is following in her famous parents' footsteps, Demi Moore and Bruce Willis, and has appeared in a number of TV series and films through the last several years. Just last year, she was actually quizzed on her mother's past roles and was also asked about what movie of her mother's she'd like to remake.
"Oh, no one has ever actually asked me this. Maybe G.I. Jane 2," she tells Yahoo. "But I would like a crack at a lot of them. I would love to do a reboot with her and play a mother/daughter duo or play a younger version of her in a prequel or something."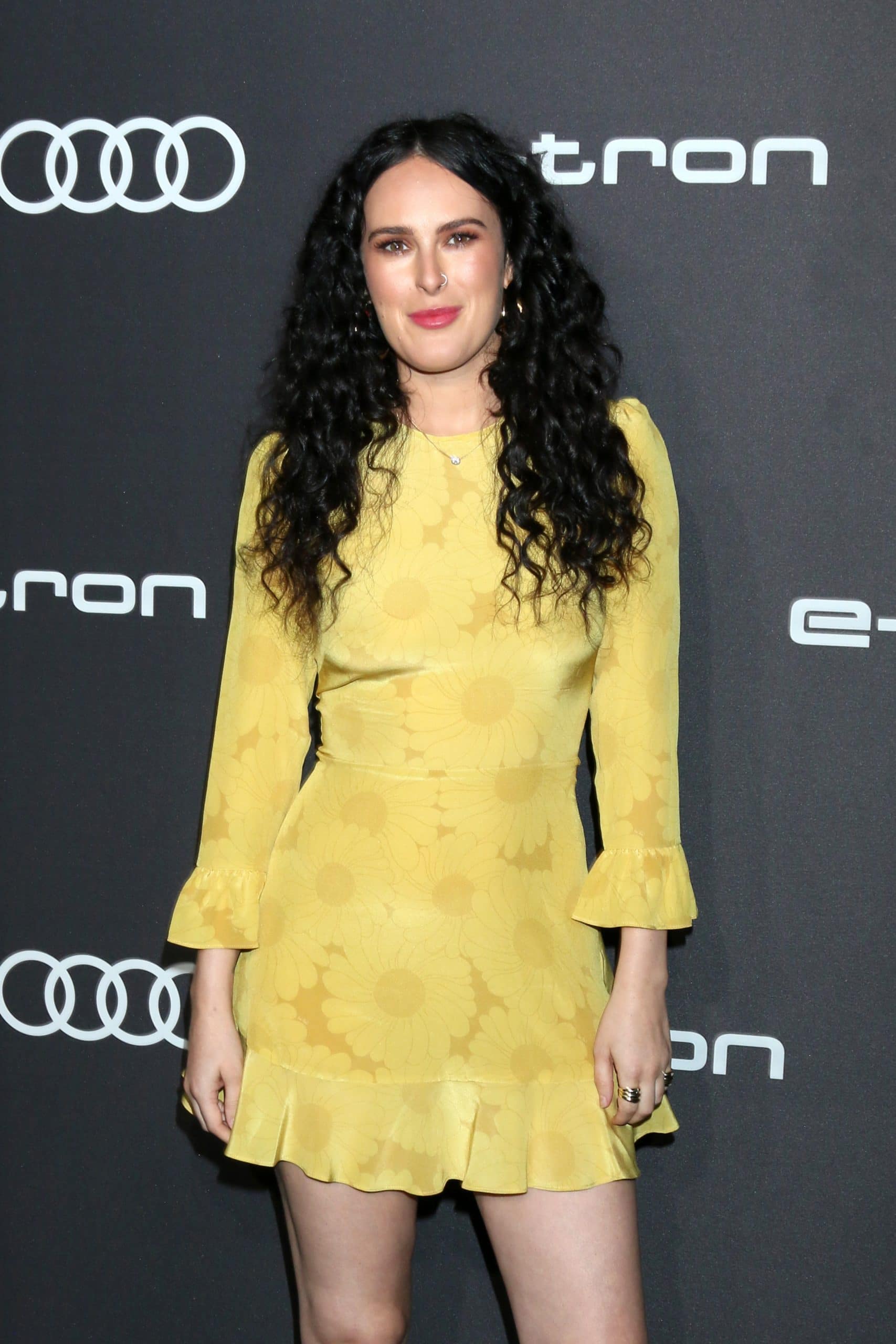 We last saw Rumer in an episode of the TV series 9-1-1 back in 2020. She also had a role in the Leonardo DiCaprio and Brad Pitt-led film by Quentin Tarantino Once Upon a Time… in Hollywood back in 2019.
RELATED: Rumer Willis Shares Never-Before-Seen Childhood Photos With Demi Moore, Bruce Willis