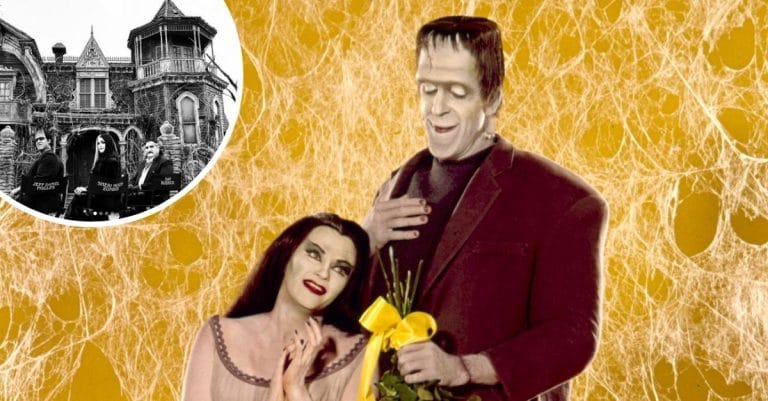 Rob Zombie is working on a project very close to his heart: The Munsters reboot. His wife, Sheri Moon Zombie has been cast as Lily Munster. Jeff Daniel Phillips will play Herman Munster and Dan Roebuck has been cast as Grandpa Munster. Now, Rob is sharing a photo of these three during the filming of the new movie.
The main cast sits in front of 1313 Mockingbird Lane, which Rob had built in Hungary. The house looks incredible. As you scroll through the black and white photos, you can see close-up images of each character and they look pretty reminiscent of the original.
See the first photos of the cast of 'The Munsters' reboot
View this post on Instagram
Use the arrows to scroll through and see all of the photos of the main cast…
While Rob Zombie is known for horror films, he has been assuring fans that he wants to do The Munsters movie right. He is a huge fan of the original series and said he has watched the series over 17 times! Now that's dedication!
RELATED: 'The Munsters' Celebrates 57th Anniversary With Spooky Tribute By Reboot Director Rob Zombie
Rob has been sharing updates of the filming process, as well as the building of the Munsters' home on his Instagram page. He hopes to show fans how passionate he is about this project. There is no word yet on when the movie will premiere since it is still being filmed but rumors are it should come out in 2022.
Are you excited for Rob's Munsters reboot? Hopefully, it will be out soon! We will continue to share updates and a trailer once it has been released.
RELATED: Rob Zombie Shares New Photos On The Set Of 'The Munsters' Reboot