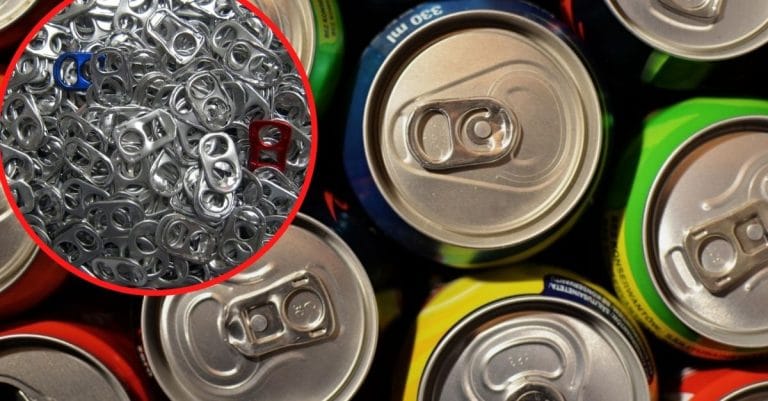 96-year-old Aletha Buck has been collecting pop tabs over the last 26 years for charity, and she has since collected 10 million of them. She has been collecting them for the charity The Ronald McDonald House of Omaha and the charity is giving back by welcoming her to the Thanks a Million Club.
According to WLWT, The Ronald McDonald House of Omaha collects tabs from cans of soda, beer, and food for its recycling program in order to keep the lights on at its facility. This, in turn, houses families that are seeking treatment from metro hospitals.
Aletha Buck has collected over 10 million pop tabs for charity
"When you see the kids here, it does something to you," Aletha says. This explains why she's done so much collecting of these pop tabs through the years – to help these kids and families, and the charity itself. The Ronald McDonald House of Omaha is Nebraska's only facility.
RELATED: Singer John Fogerty Announces Charity Concerts To Aid First Responders
According to their official website, "It takes approximately 1,128 pop tabs to equal one pound. We typically receive between $0.40 to $0.50 per pound of pop tabs. This program brings in an average of $6,000 each year."
Their website statement continues, "Our Pop Tab program is important because it provides extra revenue that can help make up for the donations that families cannot make. To house one family at Ronald McDonald House Charities© of the Coastal Empire is between $100-$140 per night. That is a total of $1,157-$1,625 a night when our 13-bedroom House is full. We ask for a $10 per night room contribution from our families, but no family is turned away based on the inability to pay."
RELATED: 'Fixer Upper' Star Chip Gaines Goes Bald Following Charity Drive