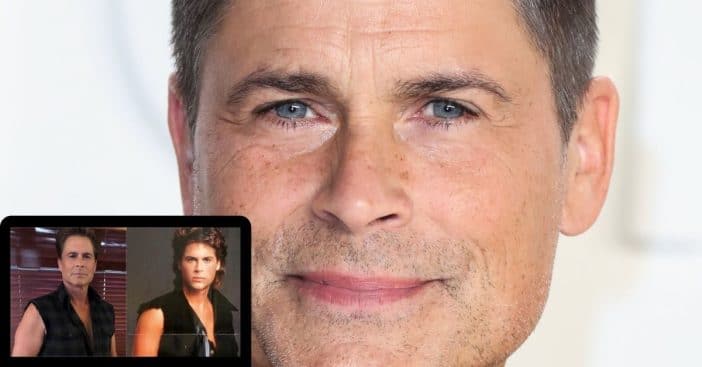 Rob Lowe recently posted a side-by-side throwback photo to Instagram, one from 1985 and one from now, and he's simply ageless. "911: Lonestar 2021 vs Youngblood 1985 Who wore it better?" He captions the photo.
It was back in 1985 when Lowe was coming off of projects such as St. Elmo's Fire and The Outsiders. At 57 years old now, he's proven that he's very clearly aging gracefully, and in order to do so, he's had to make some sacrifices through the years, which he's been open about.
Rob Lowe shares classic 1985 throwback
View this post on Instagram
"When I was in my mid-20s it was: I've got to stop drinking. Then it became: I need to find a workout that I love, following by starting to eat better, and cutting out things like sugar," Lowe tells TODAY back in 2018. "You get to that point in your life where you realize you've got to stop eating like you're in college. Each year just requires a little bit more discipline and focus as I get older."
RELATED: Rob Lowe Shares '80s Throwback Photo Of Double Date With These Famous Actors
Funnily enough, as much as fans love to see a good throwback, a lot of fans are congregating to Lowe's Instagram comments to see what his sons John and Edward Lowe have to say. In response to Lowe's question posed in the caption of the photo, his son John writes, "Neither of you wore it better. There's no better here." Of course, most fans loved seeing the throwback and comparisons. We have to agree, he looks pretty darn good!
RELATED: Rob Lowe Thanks Family While Celebrating 31 Years Of Sobriety