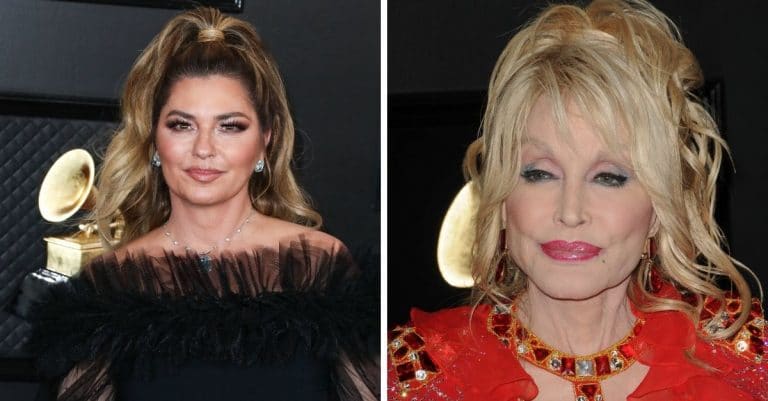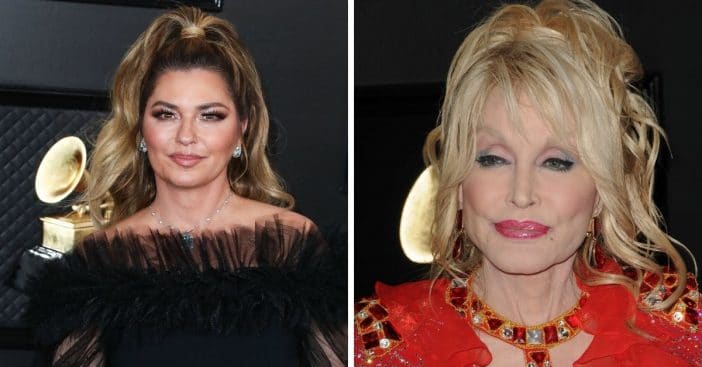 Country songstress Shania Twain recently honored Dolly Parton in a popular TikTok challenge. In the video, it features the song "Mama Said" by Lukas Graham and the trend on TikTok showcases viewers showing others that someone in their life said "that it was OK" to be who they were, hence the song's lyrics: "Mama said that it was OK, mama said that it was quite alright."
It started with singer Taylor Swift, who joined in on the trend with the caption, "Country Girls Can't Go Pop." Swift made her own crossover from country to pop with the release of her 2014 album 1989. When the video's sound begins to sing, "Mama said that it was OK," images of Twain flash across the screen, whose 1997 album Come On Over was a crossover hit, certified 20-times platinum by the Recording Industry Association of America.
Taylor Swift honors Shania Twain who honors Dolly Parton
View this post on Instagram
That's when Twain had to join in on the trend herself and give credit where credit is due, incorporating images of the one and only Dolly Parton. Dolly is known for her work on crossover hits like "9 to 5," "Islands in the Stream," "Here You Come Again," and "Two Doors Down."
RELATED: Navy Veteran Receives More Than $75,000 In Donations For Mobility Scooter After Viral TikTok Video
Dolly is also the writer and genius behind Whitney Houston's hit, "I Will Always Love You," which the country icon first made as a country hit before Houston turned the song into the powerhouse ballad we know it to be today.