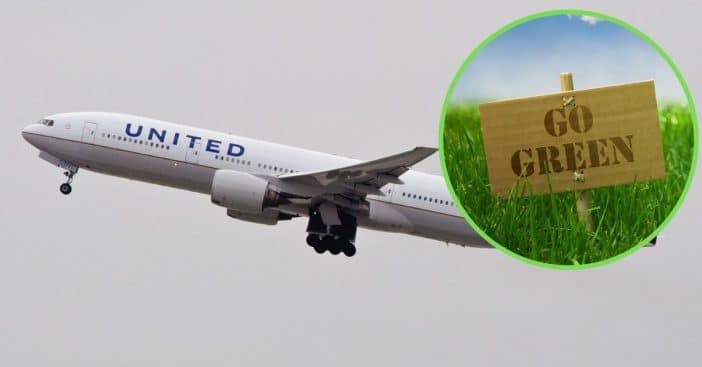 United Airlines recently vowed to do everything they can to "go green," but they want customer's help. More specifically, they want government-funded help through taxpayer funds to become more efficient in going green in the skies. United CEO Scott Kirby recently appeared on CBS's Face the Nation to talk more in-depth on this.
When offered the question about climate change and what airlines need to do to combat it, he said: "Well, particularly for the climate change initiatives, we do need government support, really, to fund the investment… If you look at solar and wind, 20 years ago, they couldn't compete with coal or natural gas, and today it's cheaper. That's because the government provided credits to give certainty to invest in the industry."
United Airlines Go Green … will you help?
Kirby continues, "This really is an opportunity in America to drive investment, drive the next generation of great jobs that can be green, but also great jobs, great technology that we can export around the world."
RELATED: United Airlines Revising Employee Appearance Standards To Be More Inclusive
There's not a lot of detail or confirmation in what will go into this – many are fearful of the fact that green fees may be slipping into ticket prices or something similar. But, truthfully, nothing can be confirmed at this point.
View this post on Instagram
Back in December 2020, an article came out with United claiming they were going to do everything in their power to go 100% green by the year 2050. In 2018, United became the first U.S. airline to commit to reducing its GHG emissions by 50% by 2050 in addition to making advancements towards carbon neutrality by committing to a multimillion-dollar investment in revolutionary atmospheric carbon capture technology known as Direct Air Capture. Only time will tell how they continue to pursue these efforts and how they will affect their customers… and their wallets.