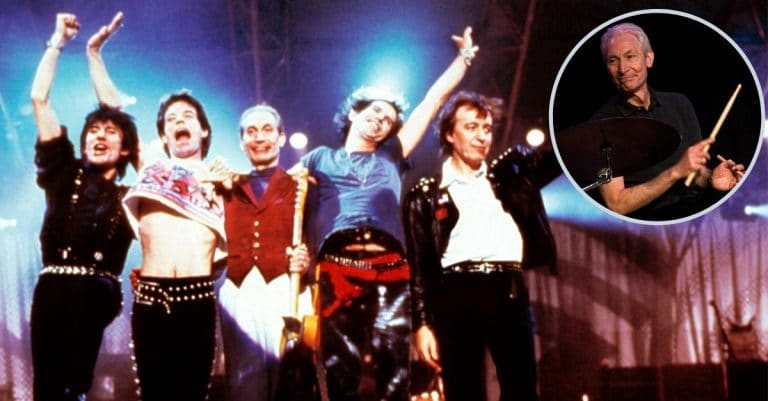 The Rolling Stones dedicated their first performance back to late drummer Charlie Watts, who recently died in August 2021. The band has just played their first show back since losing Watts and it was full of emotion as expected. It was for the first time in decades that the band took the stage without Watts for their No Filter Tour, and made sure to get the crowd together for a proper tribute.
"Let's have a drink to Charlie!" Mick says, holding a beer and raising it as he enters the stage. "Charlie, we're playing for you man, we're playing for you," bassist Ronnie Wood adds.
The Stones dedicate first performance back to late drummer Charlie Watts
— Mick Jagger (@MickJagger) September 21, 2021
Without Watts in the band now, drummer Steve Jordan is joining the band for the tour. While the tour has actually not officially kicked off yet, this particular show was played in front of a small crowd as a warmup before they take off. Following the death of Watts, messages of love and support poured in from fans and other musicians alike. He was a much-respected artist and drummer, but he was also part of the reason that the band has stayed together for so long.
RELATED: Just In: Charlie Watts, Drummer Of The Rolling Stones, Dies At 80
He was 80 years old when he passed the way and the world was shocked by the sad news. Tributes poured out into the online world with many stories about the late drummer. One story that resurfaced was about the time Watts punched Jagger in the face – it was in the '80s that Jagger was undertaking the rock and roll lifestyle a bit too much and too hard.
It was during an argument that they had about whether or not the band should stay together. "None of this should matter to you because you're only my drummer," Jagger said at the time, and after going at it with Watts a bit longer, he ended up with a fist in the face. Keith Richards asked Watts what he had done, to which Watts simply replied, "I've just punched Mick Jagger in the face."