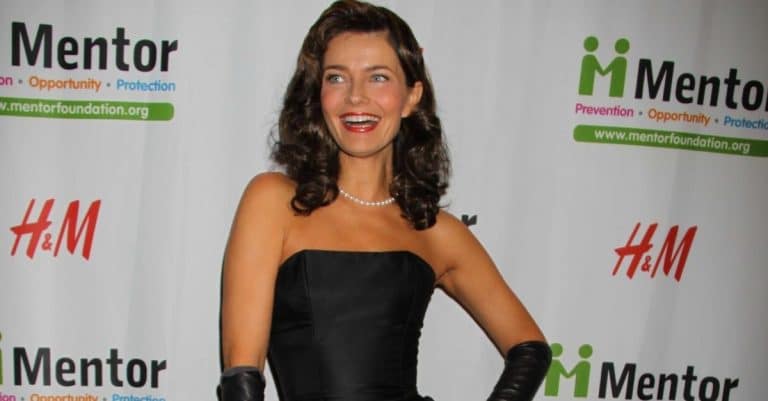 Paulina Porizkova is 56 years old and a model, so it's no secret she definitely has some dieting tips up her sleeve to stay in shape. According to Fox News, she's participating in intermittent fasting by following the 16:8 diet, which she further explains.
"I do the 16:8 diet, which just means basically that you don't eat for 16 hours and then you eat for eight," Porizkova explains. "I generally take it as I eat whatever I want for eight hours because I like food, but I also kind of tend to like more healthy food."
Paulina Porizkova and her go-to dieting tips
View this post on Instagram
However, Porizkova is just like the rest of us – if she has a craving, she gives into it. "If I need a fried chicken, then I need a fried chicken," she said. "It's just the way it is."
She does insist that the diet is pretty easy to follow, even though it sounds tough. "It's actually really easy," she says. "I did get hungry at first when I first started doing this diet. I'd kind of obsess about food, but then it sort of evens out. Now, I don't even think about it. In fact, I'm not at all hungry until 16 hours later when I do get hungry."
What she's been up to lately
View this post on Instagram
She does go on to add that "it's obviously individual for everybody… But you asked what I did, and so this is what I do." The model
recently showed off her gorgeous figure in a nude photoshoot
, and most of the reactions were positive, but she did deal with some negative ones, as one does in the limelight.
"Most of the reactions have been overwhelmingly positive," she says. "But the negative ones have been so mean. They're like, 'You're so desperate,' or 'It's time to retire, grandma.' But I looked at those pictures of myself without makeup or without clothes, and I just thought, 'Hey, I look pretty good for my age.'"