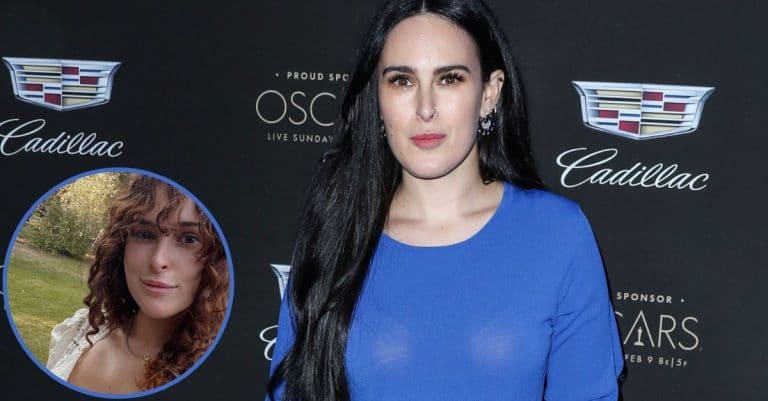 Rumer Willis recently posted a gorgeous, all-natural selfie while sporting a bold, white top and fans are absolutely loving it. Actually, the daughter of Bruce Willis and Demi Moore has been posting a slew of selfies on her Instagram, but this might be the best one yet!
Just last week she shared a photo of herself in a teal jumper with her luscious locks flowing down around her shoulders. "This hair. Keep. Forever. Thank you," someone wrote. Another said, "YASSSSS we're finally twins haha!"
Rumer Willis looks beautiful in all-natural selfie
While Rumer's Instagram account is now filled with striking and stunning selfies, she reveals she hasn't always had this level of confidence. She recently talked to HuffPost in 2019 about gaining confidence in herself and dealing with body shaming as a teen since she was the daughter of two famous parents.
RELATED: Rumer Willis Hits Back At Trolls With More Sultry Swimsuit Snaps
View this post on Instagram
"They said I had a huge jaw. They said I had a ′potato head'," she says to HuffPost at the time. "When you're 14 or 15, I didn't really understand having value in myself yet. My mind went to, 'Okay, so if I get skinny or if I dress the right way or present myself very hyper-sexually and dress this way, then I'll be valued.'"
View this post on Instagram
She continues, "So much for me became wrapped up in that my value set is based on what other people think of me, and had nothing to do with what I thought about myself."
Rumer adds that it was her mom, Demi, who taught her how to just ignore the criticism. "I definitely talked to my mom, and her thing was always, you can't read the comments… You could post the most beautiful picture about how you've gone and you're helping kids or you're giving your time and someone will still find a way to rag on you."