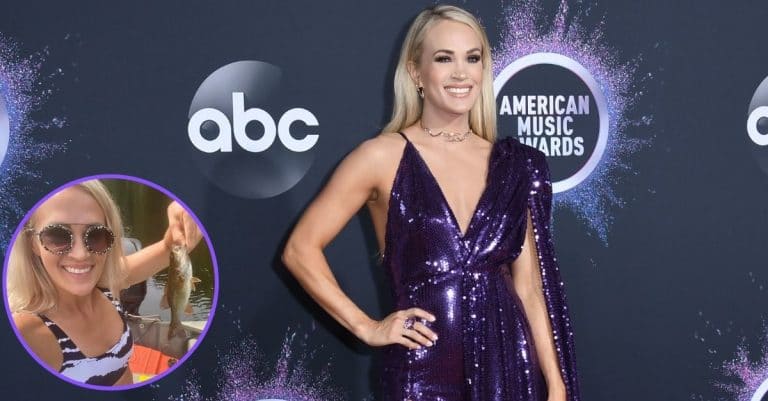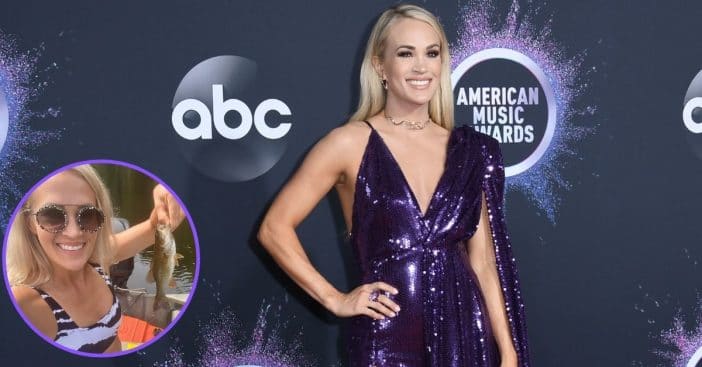 Carrie Underwood recently posted a photo from when she went fishing, and the seemingly innocent photo is now the subject of controversy. The country singer took to Instagram to share her catches of the day, which earned some backlash from fans in the comments.
The 38-year-old sported a zebra-striped bikini as she and husband Mike Fisher spent the day fishing together. After posting photos, fans called the act "senseless" and left comments like "poor fish."
Carrie Underwood's fishing photo becomes new subject of backlash
View this post on Instagram
Even though fans were attacking Underwood in the comments, she did specify in her caption that it was a "catch and release" type of fishing that they were doing and did not plan to keep them for any reason. One person dubbed the fishing trip "cruel…, unless you respect them enough to hunt for sustenance" and also urged Underwood to "stop torturing the animals!"
RELATED: Henry Winkler Is Receiving Backlash After Posting A Photo While Fishing
Another asked Underwood why she was "so proud of killing an animal and then displaying it??" Underwood has yet to respond to the comments.
View this post on Instagram
Underwood has never shied away from her love of fishing and the outdoors in general. Back in August 2020, husband Fisher revealed that "one thing we love to do together is fly fish" and subsequently joked that "the thing I don't like about it is she catches bigger fish."
View this post on Instagram
While Underwood loves spending free time in the outdoors, she's been pretty busy with some new musical endeavors. She recently announced that she would be releasing a special edition of her holiday album My Gift, which was originally released back in September 2020. The new edition will include some new songs; "Favorite Time of Year," "All Is Well," and her performance of "Let There Be Peace" and "Something in the Water" from her HBO Max holiday special.