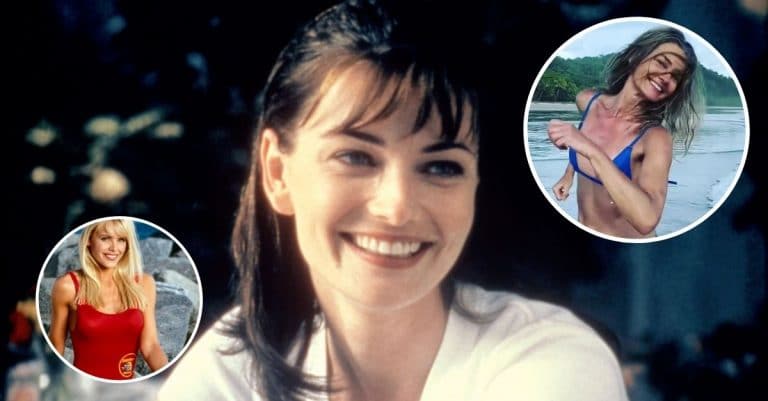 Model Paulina Porizkova loves keeping it real on Instagram. She recently shared a video of herself on vacation, having a "Baywatch moment." If you're a fan of the nostalgic show Baywatch, you probably remember all of the cast members running on the beach in slow motion in their swimsuits.
However, Paulina shared a bit of an outtake of herself running. She wrote, "Here's my Baywatch moment! Always wanted to do this in slow-mo, but I thought instead I post the real version, me TRYING to look like a Baywatch babe. It's no secret to my friends that I hate running."
Paulina Porizkova channels her inner 'Baywatch' babe
View this post on Instagram
She added, "I have some arthritis in my hips ( so much for having the body of a thirty year old) and running isn't exactly comfortable. Also, I need to run for a reason, like AWAY from a bear or TO a great sample sale.😜camerawork by @wanderer50"
RELATED: 56-Year-Old Paulina Porizkova Goes Full 'Birthday Suit' For Vogue Czechoslovakia
View this post on Instagram
Even though she looks beautiful and it seems effortless, she admitted that running around hurts! Fans loved the video and a cast member from the original Baywatch even commented! Gena Lee Nolin commented, "😂😂😂 great job! My slo-mo motivation was always a hot fudge sundae….🍨❤️🔥."
View this post on Instagram
Paulina was vacationing in Costa Rica. She also shared some photos of herself hiking near waterfalls, lounging by the pool, and watching monkeys. It looked like a very relaxing trip. She said Costa Rica is a very special place because she comes there to heal and her anxiety slips away.
Watch Paulina's "Baywatch moment" video below:
View this post on Instagram