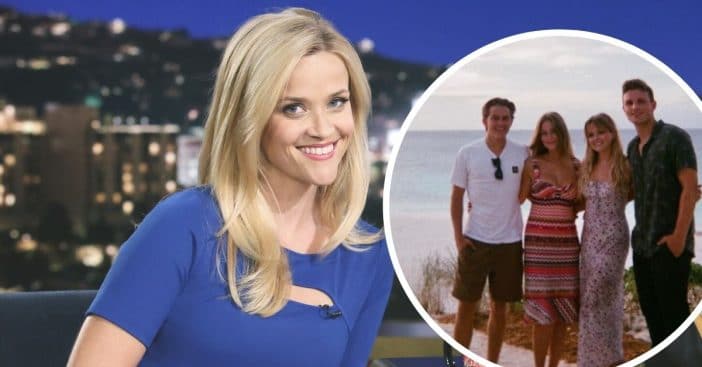 Reese Witherspoon's kids recently took a little vacation and brought their significant others! Ava is now 21, while Deacon is 17. Ava is dating Owen Mahoney and Deacon is dating Marine Degryse. Reese and her husband Jim Toth weren't in the photos but and their son Tennessee joined in on the fun.
The kids shared several photos of the trip on their Instagram pages. Deacon shared a few snaps of himself and Marine, his little brother, and Ava and Owen on a beach. He captioned the photos, "I'm so lucky man." They all looked like they were having so much fun!
Reese Witherspoon's kids took their significant others on vacation
View this post on Instagram
Ava shared a selfie of herself and Owen and it seems that her mother approves. Ava is the spitting image of Reese in the photo and Reese commented, "😍These two." According to some past interviews, it doesn't sound like Reese keeps too close an eye on her older kids.
RELATED: Fans Think Reese Witherspoon's Son Is A 'Perfect Mix' Of Mom & Dad In New Photo
View this post on Instagram
She said, "As a teenager, you only know what you know in the world. You don't know what it's like to work in a foreign country or to be in medicine or science. I have friends in a lot of different fields, so I try to surround my kids with people who have incredible experiences in other industries. We can get really isolated here in Hollywood. I also encourage their deepest dreams and want them to be more expansive in their idea of what they want to become or explore."