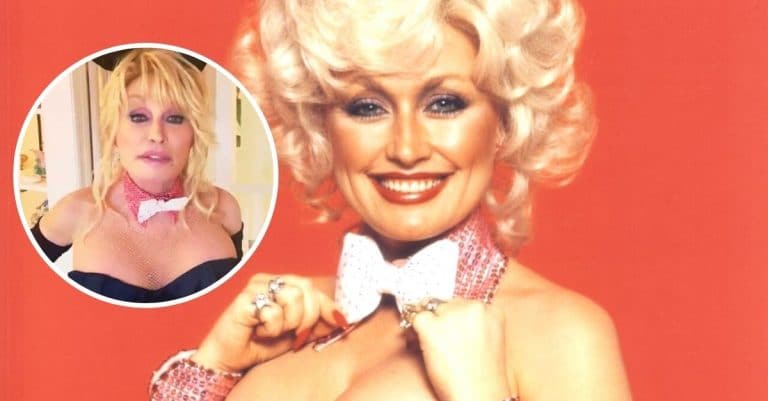 Dolly Parton dressed up as a Playboy Bunny once again! She was on the cover of the magazine in 1978 and had always hoped to pose again for Playboy when she turned 75. Unfortunately, the magazine is no longer around but she found a way to dress up in the outfit for another special occasion: her husband's birthday!
Her husband, Carl Dean, celebrated his birthday on July 20. While Carl is rarely seen in public, the two have had a loving marriage for over 50 years. She shared a video on her Twitter page and captioned it, "It's always #HotGirlSummer for my husband, Carl [heart emoji] Happy birthday my love!"
Dolly Parton recreated her Playboy cover for her husband's birthday
In the video, she explained, "Remember some time back I said I was going to pose for Playboy magazine when I was 75? Well, I'm 75 and they don't have a magazine anymore but my husband always loved the original cover of Playboy, so I was trying to think of something to do to make him happy. He still thinks I'm a hot chick after 57 years — and I'm not going to try to talk him out of that."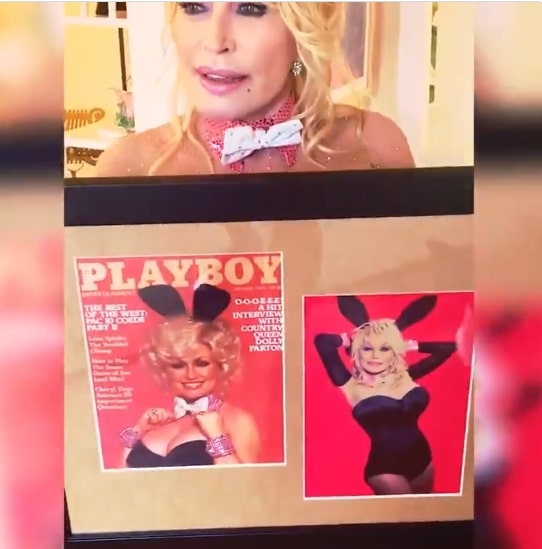 RELATED: Dolly Parton Hopes To Celebrate Her 75th Birthday By Posing For A Playboy Cover
She shared that she did a photoshoot in the outfit and made a new cover as a birthday gift for Carl. We bet he loved it! At the end of the video, she joked, "You think Playboy ought to pay me for at least a photoshoot? I do."
In the video, she also shared side-by-side images of her original Playboy cover and her new photo. She also shared a photo of the moment she gifted it to Carl, although you can only see the back of his head.
View this post on Instagram
Watch the video below and let's all wish Carl a very happy birthday:
It's always #HotGirlSummer for my husband, Carl 💝 Happy birthday my love! pic.twitter.com/utz7Atpk3F

— Dolly Parton (@DollyParton) July 20, 2021