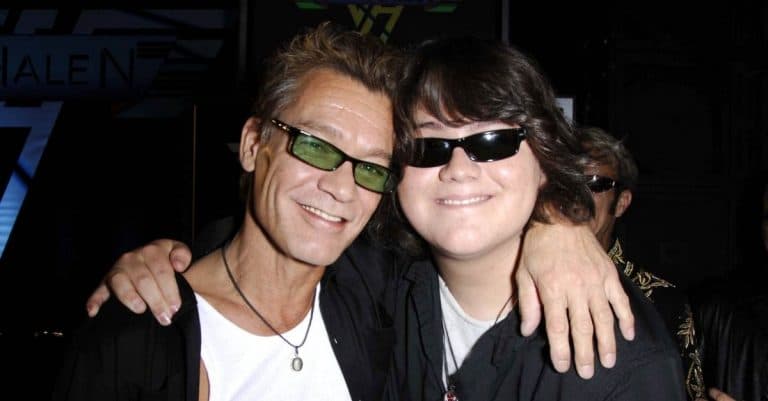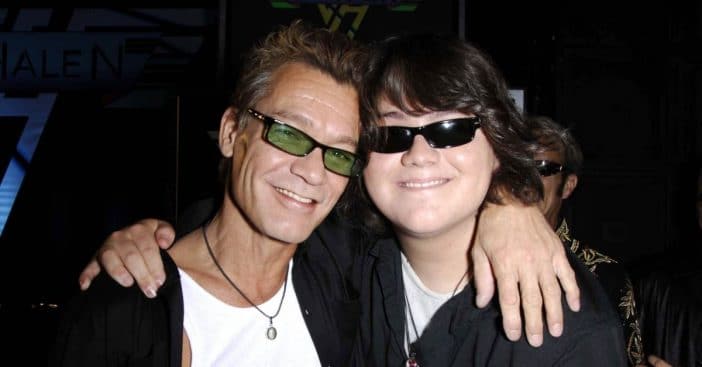 Sadly, Eddie Van Halen died last year after a battle with cancer. He left behind one son, Wolfgang. Now, Wolfgang is sharing stories about how supportive his dad was and how he cheered him on while he did basically anything, including throwing a pumpkin at a teacher!
Wolfgang admitted, "I mean, he was a very impressed father. He cheered me on in everything, from me playing soccer to, gosh, this one time where I threw a pumpkin at a teacher who was mean to me in kindergarten. He told me to not miss the next time!"
Eddie Van Halen told his son not to miss when throwing pumpkins at his mean teacher!
He continued, "It was one of those little pumpkins. It wasn't a big one. But he just cheered me on in literally everything, and he couldn't have been happier with the music. He was the only other person who had all the ideas on his phone, other than me. He even had stuff that kind of hit the cutting-room floor that'll probably show up on another album or something. So, he was definitely the proudest parent."
RELATED: Wolfgang Van Halen Recalls Last Few Months Spent With His Dad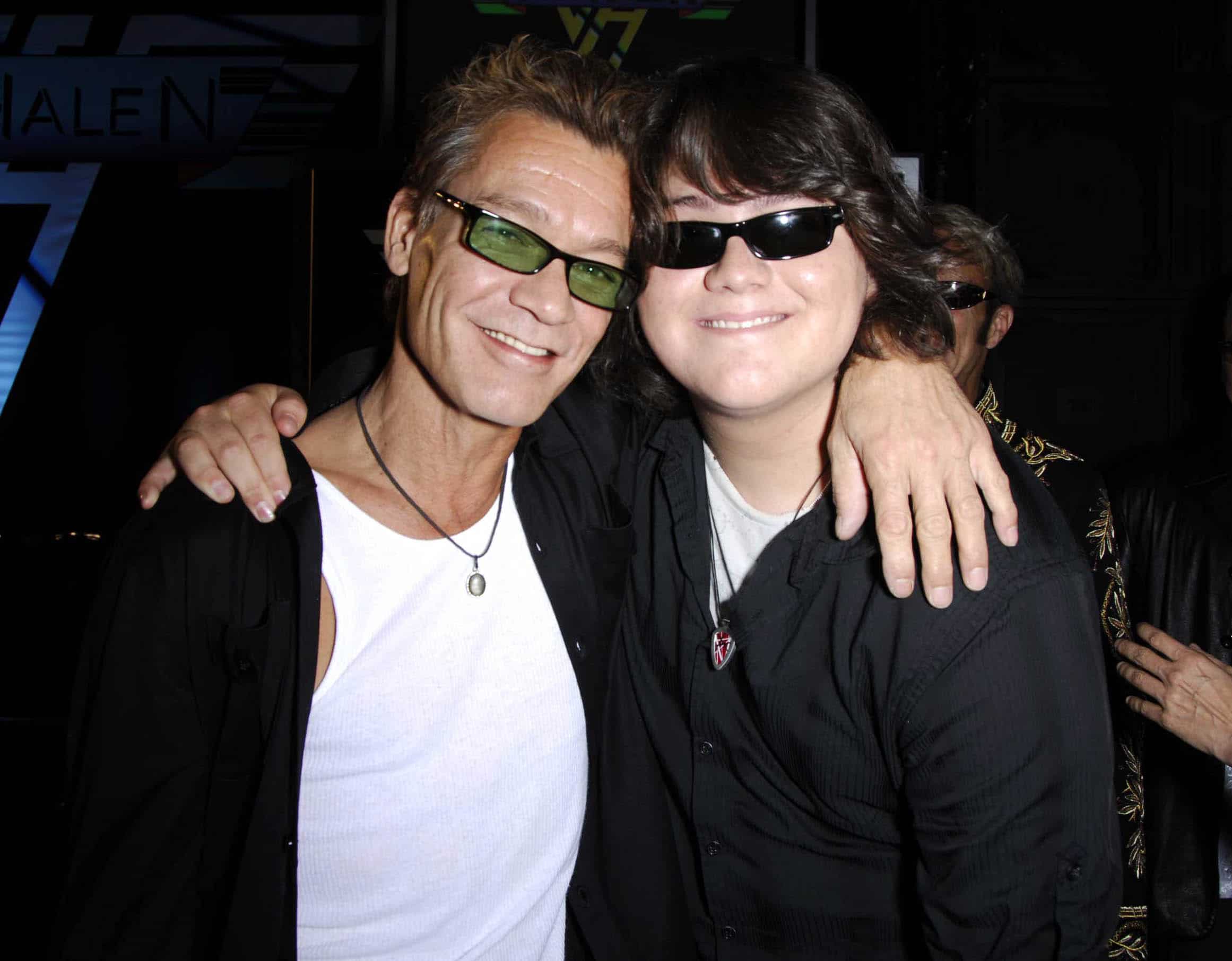 Wolfgang is also very protective of his mother, Valerie Bertinelli, especially since his father passed away. While the couple split up years ago, they were still very close. Recently, Valerie shared an emotional message clapping back at trolls who commented on her weight gain. Wolfgang was right there in the comments section to back her up!
It is so nice to hear these stories about Eddie and we miss him so much!