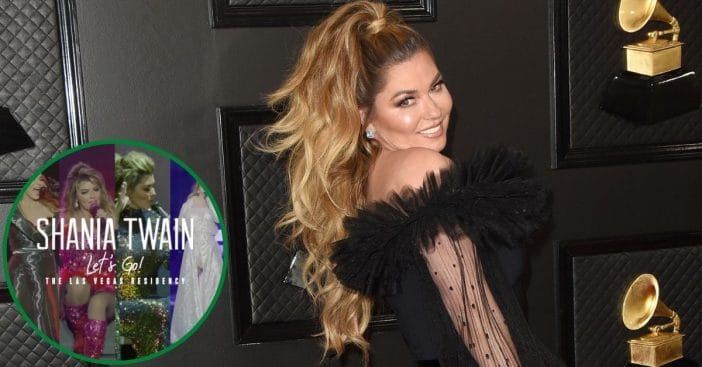 Shania Twain shared a selection of her past concert looks on Instagram as she announced a new Las Vegas residency on her Instagram. "Vegas, are you ready to have some more fun? 😘 I'm SO excited to be coming back to @zappostheater for my Let's Go! residency!! Tickets available now (link in bio)," she writes in the caption. 
A short video showcases some of the past concert looks Shania has done, including a white bodysuit and a glitzy gown. While the news was surely exciting for fans looking to get back to live shows after COVID, many were fixated on her looks. "You look beautiful and gorgeous," one fan said. Another shared, "You look like a goddess!"
Shania Twain announces Las Vegas residency
View this post on Instagram
The singer recently opened up to People Magazine about getting back to live music again and how great it feels. The pandemic forced many bands, groups, and artists to cancel or postpone their tours throughout 2020 and into 2021. "I love Vegas. I love it there. I love the food. I love the people. I love the visitors. There's different flags in the audience all the time and it's fun," she told People.
RELATED: Shania Twain Recreated Her Leopard Print Look From The '90s
"Everybody's there to party and that's what I'm there to do. So it's great. And the sound is great. It's just wonderful."
View this post on Instagram
Shania also works very hard to stay fit so she can perform to the best of her ability. She credits yoga, pilates, dancing, and even walking to help her stay in shape. She also follows a plant-based diet. "I don't eat meat, fish, or eggs," Shania tells Las Vegas Weekly. "I was never a big meat eater, but I've got more energy now. I eat a lot of tofu, and I drink soy shakes with fruit every morning. I always have soybeans, black beans, or chickpeas for lunch or dinner."
One thing's for sure, we can't wait to see Shania back in action!