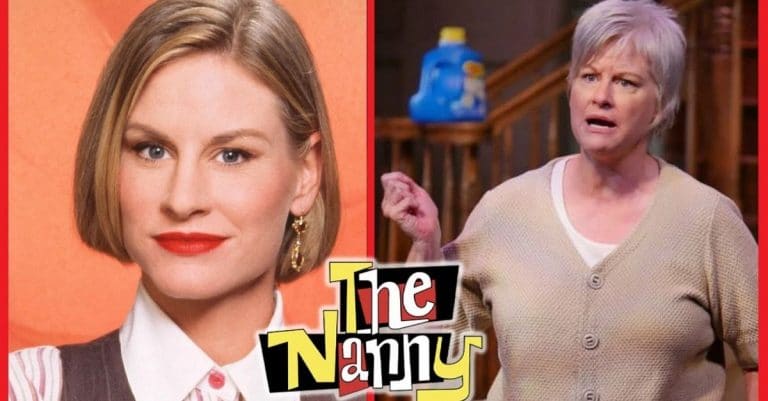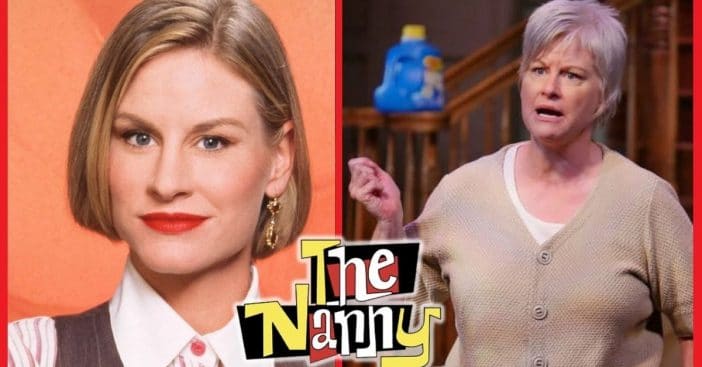 UPDATED 5/31/2022
She had style, she had flair, and she was there — that's how she became "The Nanny." There was nothing better than turning on CBS and seeing that catchy animated opening for The Nanny, which centered around Jewish fashionista Fran Fine, who became the nanny of three children in the New York-British high society. In fact, the show took much inspiration from the real life of Fran Drescher, who grew up in Queens, is a Jewish woman and, of course, always the star. 
The hit comedy brought in 12 Emmy nominations, mostly honoring Fran and the amazing costumes created by Brenda Cooper, who took home the only Emmy Win in 1995. This show was all things the '90s and was anchored by quirky characters with their own long-running gags. Today, let's head back to Flushing, Queens to see what led the cast to this hit '90s show, and what they've been up to since. 
1. Fran Drescher (Fran Fine)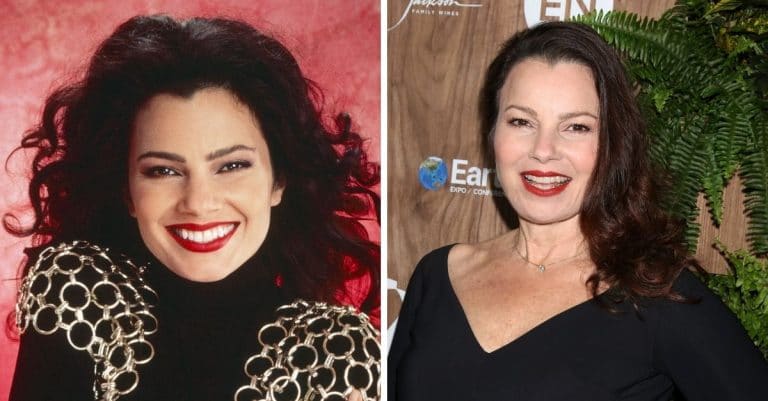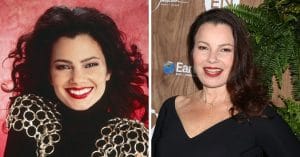 Fran Fine is hired as a nanny for Maxwell Sheffield's three kids after she shows Sheffield her references… which are written in lipstick. Shocking? Not for this stylish queen. Fran Drescher's own company produced the show, and she hired friends and relatives to be regulars and production staff. Additionally, it helped keep the core together, six years without a major change in casting.
RELATED: Fran Drescher Surprises Fans By Wearing A Classic Outfit From 'The Nanny'
Drescher began acting in 1977 with a small dancer role in the classic John Travolta film, Saturday Night Fever. Then, in '78 she gained attention in the Linda Blair-led and Wes Craven directed TV movie, Stranger in Our House. In 1984 she was hysterical as Spinal Tap's publicist, trying to explain why the band's "Smell the Glove" album cover just wouldn't fly.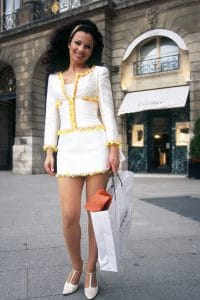 She even reprised her publicist Bobbi Flekman as a look-alike for Fran Fine in Season 5 of The Nanny. In '85 she guest-starred on two episodes of Who's The Boss, which is ironic because Fran modeled The Nanny after after that show. 
Drescher appeared in the Francis Ford Coppola-directed Jack in 1996. Then it was time to return to TV, creating and starring in 2011's TV Land show, Happily Divorced.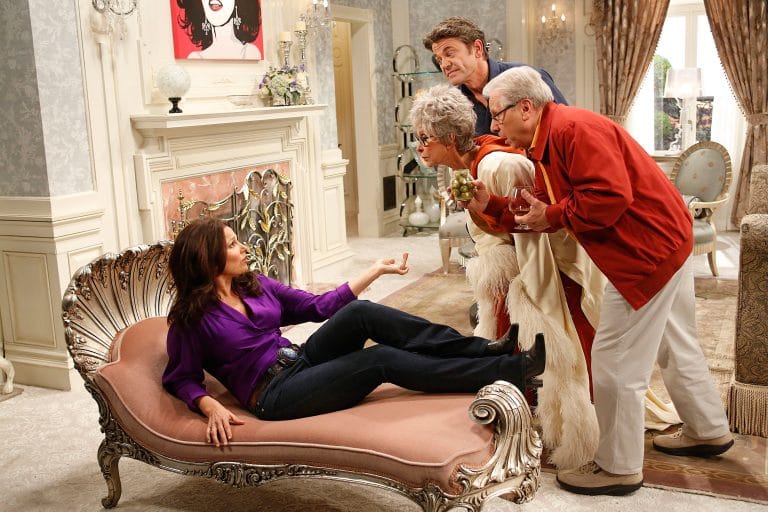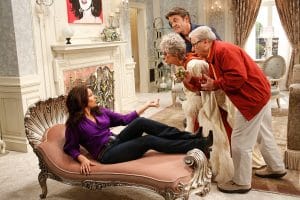 Fran revealed troubling news while she was filming The Nanny. The show required the production to hire professional laughers rather than willing strangers, because back in 1985 Drescher's experienced a traumatic home invasion where two armed robbers assaulted her and her friend at gunpoint. Her now ex-husband, Peter Marc Jacobson, was beaten and tied up and forced to watch the horrific scene. She said in interviews that she managed to turn the traumatic, negative experience into something positive, noting that her rapist was in prison and given two life sentences.
Fran is a major advocate for healthcare as she was diagnosed with uterine cancer after several misdiagnoses. She underwent an immediate radical hysterectomy and was given a clean bill of health, all of which was documented in her book Cancer Shmancer.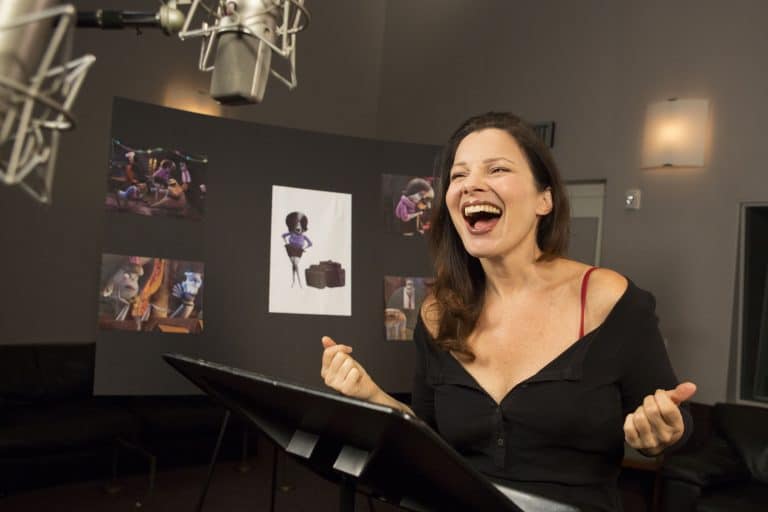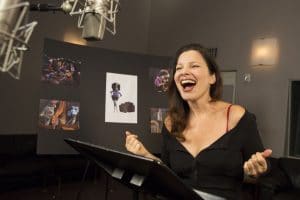 Today, Fran is 64 years old and her most recent performances are her voice work in the 2022 animated film Hotel Transylvania: Transformania, and an episode of the sitcom Mr. Mayor. Fran Drescher, a brave woman, and fantastic entertainer. 
2. Charles Shaughnessy (Maxwell Sheffield)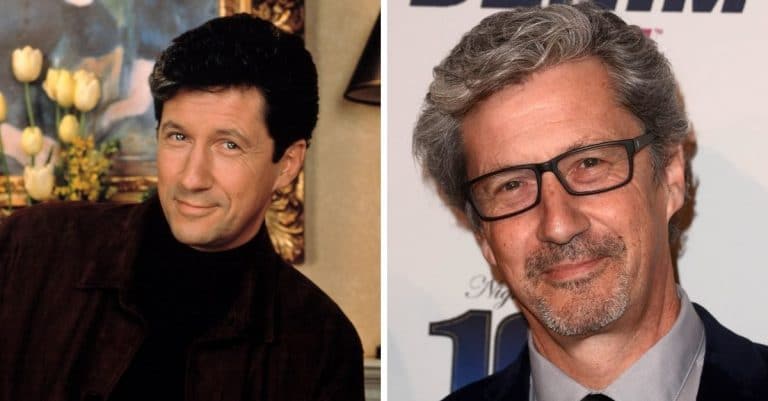 Broadway Producer Maxwell Sheffield hires Fran Fine for the in-house job. At first, he isn't too sure of her, but the nanny grew on him, so much so that an eventual romance blossomed.
Shaughnessy began acting in 1983 and quickly catapulted to fame in his breakout role on Days of Our Lives, part of a super couple with Patsy Pease's character from 1984 to 1992, and he'd reprise his Shane Donovan again in the 2000s. In total he was in more than 1,100 episodes.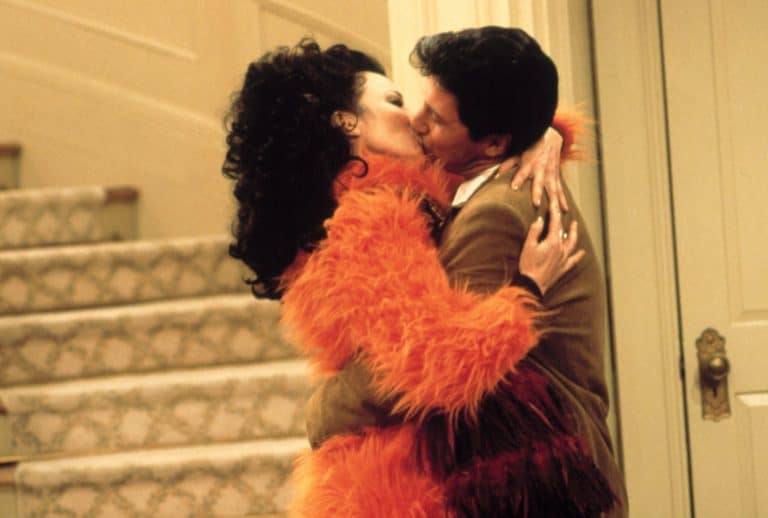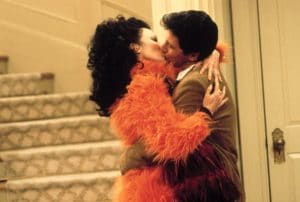 After The Nanny, Shaughnessy got a lot of voice gigs, like 33 episodes on the Animated Disney show, Stanley as Dennis the Goldfish, for which he won a Daytime Emmy. He then reunited with Drescher in her short-lived 2005 show, Living with Fran for 7 Episodes.
We last saw Charles co-star with Lou Ferrigno Jr. in the 2021 film Final Frequency and today, he's 67 years old and has two children with his wife of nearly 40 years, former actress Susan Fallender.
3. Nicholle Tom (Margaret Sheffield)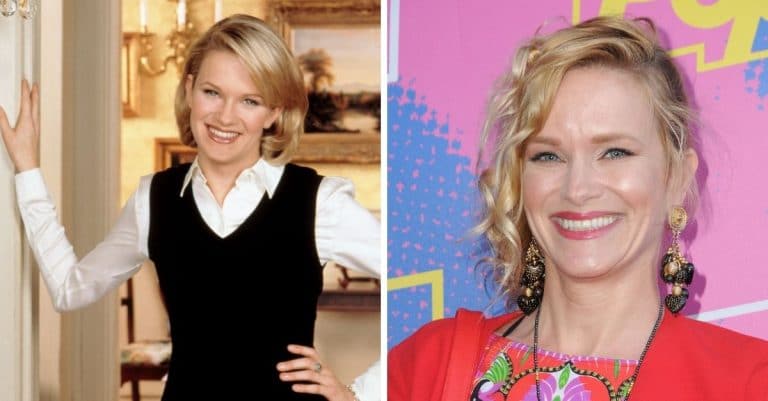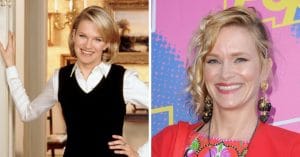 Margaret Sheffield, also known as Maggie, is Maxwell's eldest daughter. She began as a shy and awkward teenager and, as Fran puts it in the pilot, "You don't need a personality when you're an Heiress."  However, Fran helped her blossom into a beautiful and confident young woman. 
Nicholle Tom began acting in 1990 and was quickly thrown a bone, playing adorable Ryce Newton in 1992's Beethoven, continuing with Beethoven's 2nd in '93, and voicing her character for the animated series in '94. Not a bad start.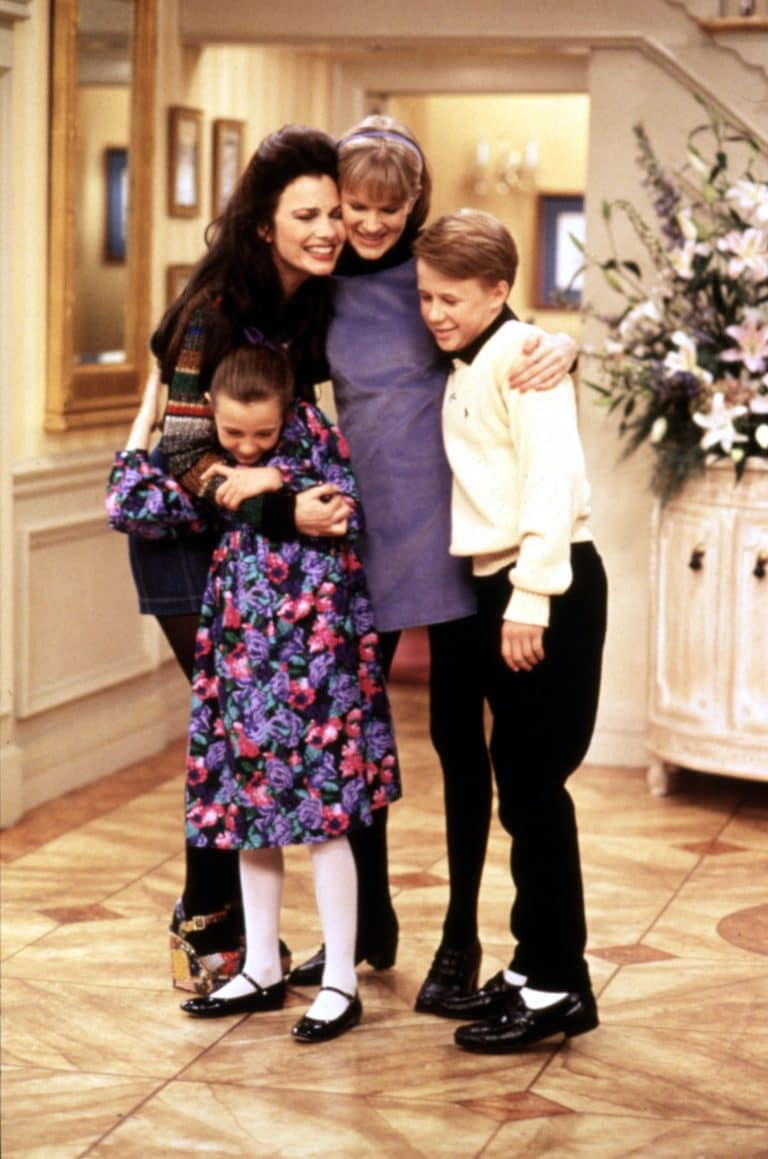 In 1998 she joined Superman: The Animated Series, voicing Supergirl, for which she continued in the Justice League animated series in 2004. In 2013 she played Maureen in two episodes of the Showtime series, Masters of Sex. 
Today she is 44 years old, and is still acting, and enjoys posting photos of her family on Instagram for fans to see. 
4. Daniel Davis (Niles)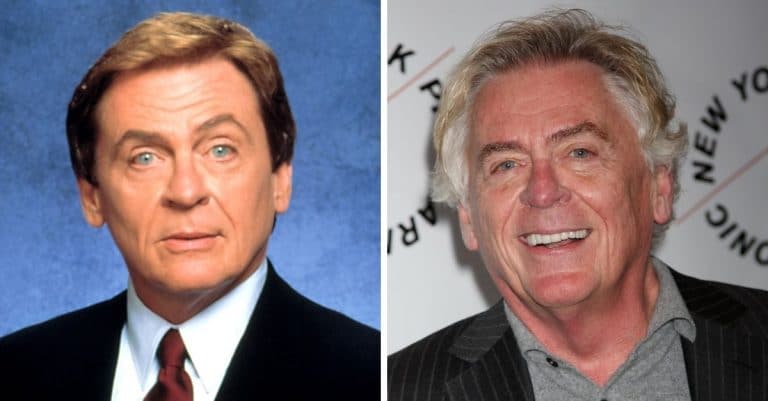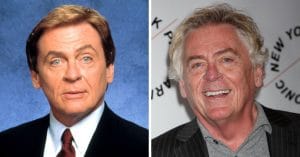 Niles is the family butler, nothing could top his loyalty to the family, besides his piercing dry wit that landed every one-liner. The best quips delivered to C. C. Babcock, even though the two later marry in the final season!
Daniel Davis stepped onto the scene in 1970 and catapulted to fame a decade later in the Another World soap-spinoff, Texas. And the funny thing is, Shaunnessey is a native Englishman, but many British folks wrote letters telling Charles to study his accent better, more like Daniel Davis for instance, who was actually born in Arkansas.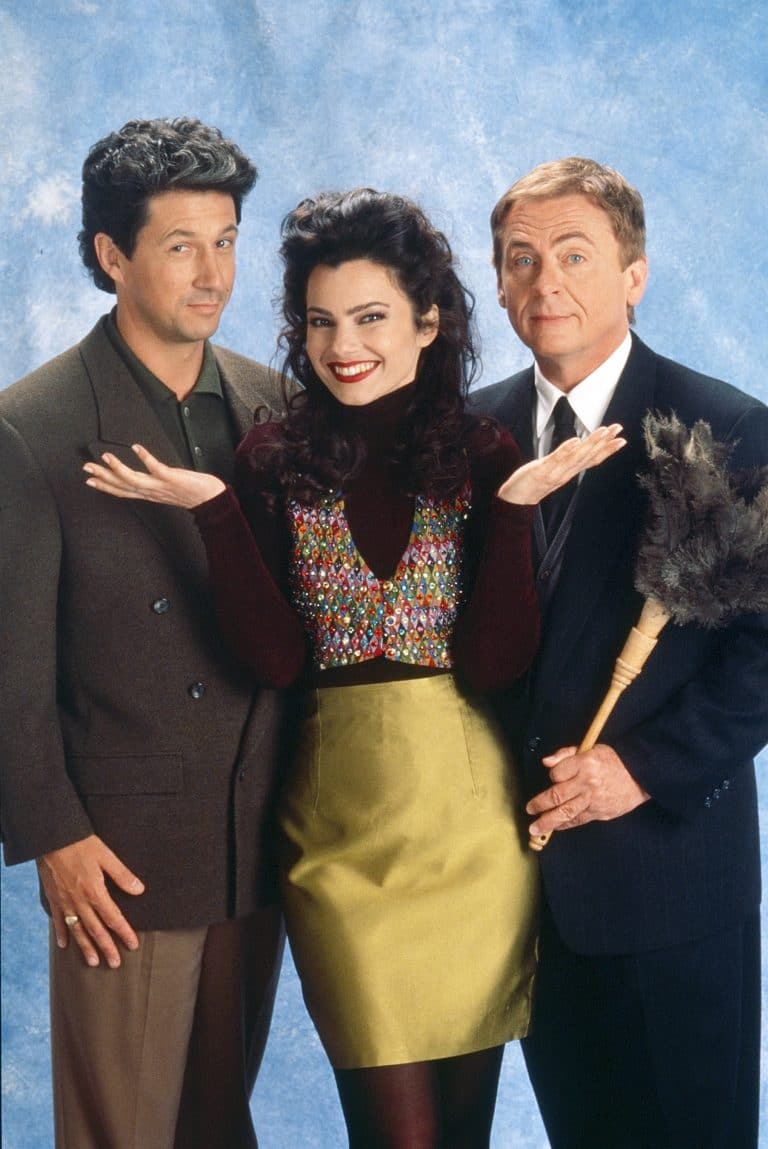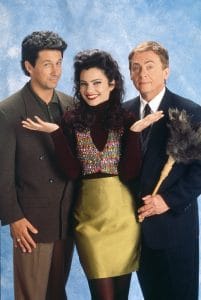 Davis continued to perfect his English Accent as Professor Moriarty on Star Trek: The Next Generation. 
At 76 years old, we last saw him on the AMC series Dispatches from Elsewhere in 2020 and a 2022 episode of New Amsterdam. And if you miss seeing ole' Niles, you can purchase a personalized message from him on Cameo, for only $40, too. Be seeing you soon, Niles. 
5. Lauren Lane (C.C. Babcock)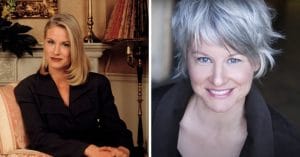 C.C. Babcock is Maxwell's business partner and a wealthy socialite. She has strong feelings for Maxwell and sees Fran as her rival. She can deliver wonderfully catty remarks to both Fran and Niles and was brilliant at it.
Lauren Lane hit the limelight in 1991 as the female lead on the detective drama Hunter in its final season. Then five episodes of L.A. Law took her turn as C.C. Babcock.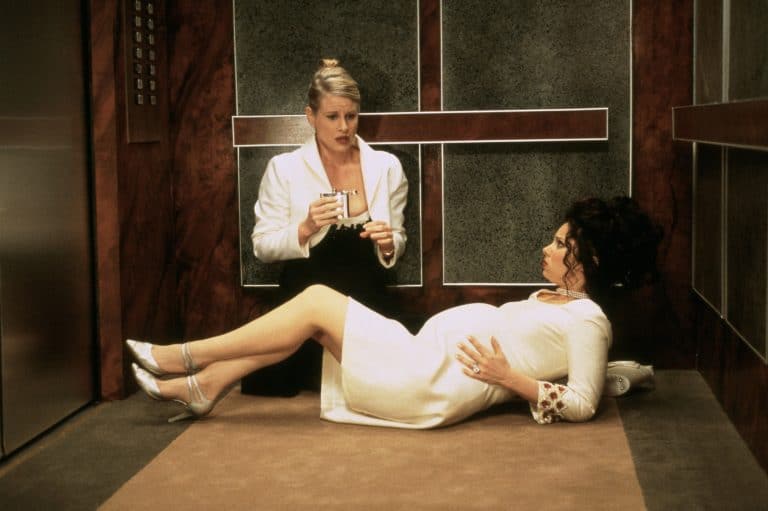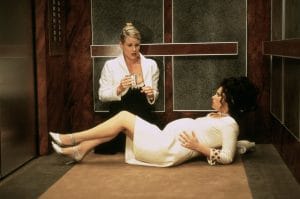 After the success of The Nanny, she said she didn't feel comfortable in Hollywood anymore, since she was 40 and a single mom at the time, so she moved back to where she grew up, Texas. Today she's 61 years old and acts in regional theater and teaches at Texas State University.
6. Benjamin Salisbury (Brighton Sheffield)
Brighton Sheffield is the only boy and often feels left out. As a result, he gets into squabbles with his sisters, especially Maggie. An accomplished dancer,Benjamin Salisbury often treated The Nanny studio audiences to dance routines when the cameras weren't rolling. 
Other notable roles include Martin Short's son in the great comedy Captain Ron, and as 'Josh' the announcer, in D3: The Mighty Ducks.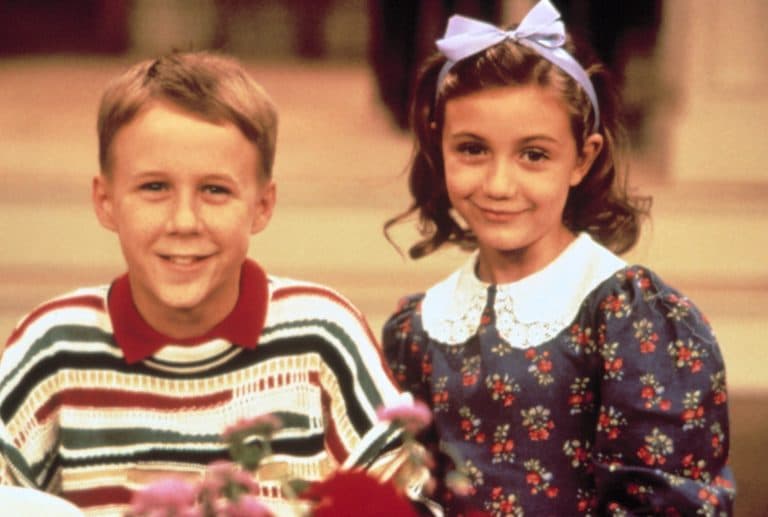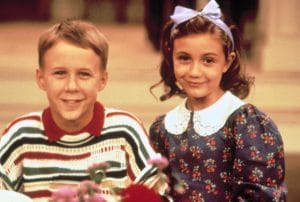 In 2006 he quit acting, married his wife Kelly and as of 2017, is the Universal Studios Hollywood Director of Operations. He's 41 years old and has three children. Hopefully he found a fashionista nanny for them, too.
7. Madeline Zima (Grace Sheffield)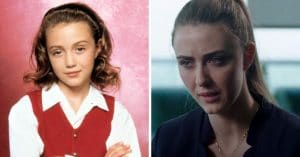 Grace Sheffield is the youngest of the bunch, a tough cookie, though, and in therapy already when she meets Fran. And Fran took on a real motherly role for young Grace, as the youngster could not remember her own deceased mother.
Madeline Zima began acting in 1992 with a great role in 1992's thriller The Hand That Rocks the Cradle. She somehow got an even more unique Nanny experience, having Hulk Hogan as Mr. Nanny. She did extremely well adjusting to acting as she aged: In 2004 she part of the Hillary Duff-led spiritual romance, A Cinderella Story. And in 2007 she got a little risque in the David Duchovny Showtime show Californication as Mia Lewis; she and Duchovny get hot and heavy and a little violent.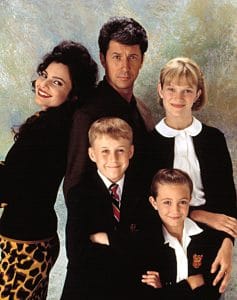 We last saw in the 2021 Amazon Movie starring Owen Wilson and Salma Hyack, called Bliss.
Today She's 36 years old and has two younger sisters, Vanessa and Yvonne, both of whom are also actresses. A talented and adorable bunch.
There you have it — an incredibly talented cast, with chemistry that was palpable. It's no surprise that the show turned up with several foreign adaptations due to its renowned success in addition to a reunion special. So, tell us, who was your favorite character from The Nanny? Is there another series that you think we should delve into next?