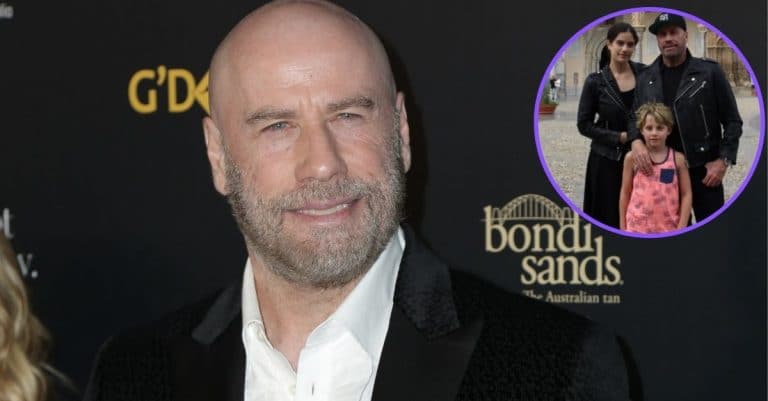 Ella Bleu Travolta shared a moving message along with a family photo in honor of Father's Day to celebrate her own dad, John Travolta. The family photo showcased herself, dad Travolta, and younger brother 10-year-old Benjamin.
"Daddy, You make parenting look so easy, though it not always is. You make everyday better than the one before it. You bring joy to us when we are down. You are our best friend and we love you to the moon and back around," Ella writes.
This Father's Day message to John Travolta touched everyone
View this post on Instagram
"I hope to be even half as good of a parent as you someday. Happy Father's Day to this incredible man and to all of the amazing Dads out there."
RELATED: John Travolta's Daughter, Ella Bleu, Is Following In Her Famous Parents' Footsteps
Followers were completely touched by Ella's post, sharing some love of their own. "You are so blessed with a daddy that brings so much joy into your life," one fan writes. Another says, "Ella, you are going to be an amazing mother. Not only because of your wonderful parents but because you are a beautiful person inside and out."
View this post on Instagram
Dad Travolta also shared a sweet family selfie on his Instagram with his own moving message. "Happy Father's Day everyone! It is a privilege to be the father of these two beautiful children – thank you for the honor and my love and respect to all fathers," he writes.
View this post on Instagram
Travolta has been raising his two kids as a single father ever since mom Kelly Preston died last year following a private breast cancer battle.
RELATED: John Travolta Shares Tribute To Kelly Preston On First Mother's Day Since Her Death
If you love John Travotla… enjoy this revisit of his breakthrough, Kotter: 
For more of these throwback videos, check out our YouTube Channel!