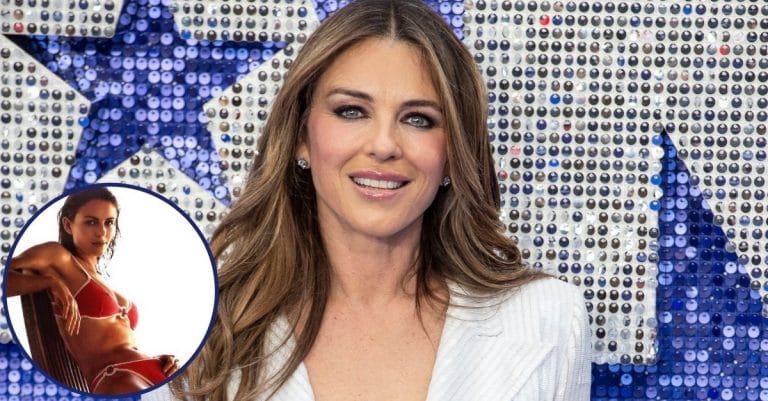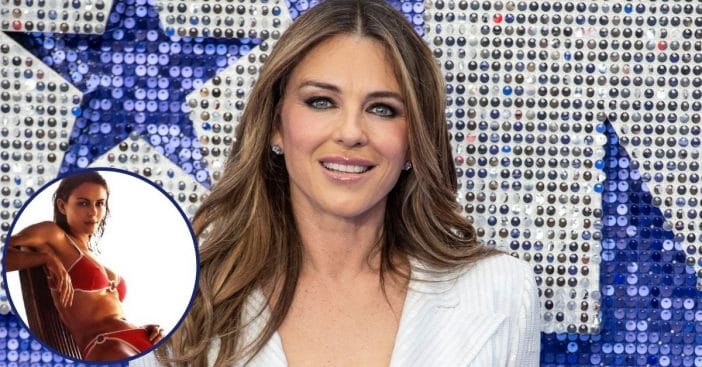 Elizabeth Hurley, who is 55 years old, recently shared a photo from her first bikini shoot ever. She commemorated the moment on Instagram, saying, "Happy Birthday to the glorious Steven Meisel… This was my first bikini shoot ever and, boy, was I nervous." In the photo, she's slouching a bit in a wooden chair, wearing a red two-piece bathing suit with a white outline.
Meisel is a photographer who has done shoots for every celebrity you can think of, including Naomi Campbell, Linda Evangelista, and Madonna. He's covered Hurley for magazines such as Vogue and even covered a shoot for her son, Damien Hurley.
Elizabeth Hurley's first bikini shoot
View this post on Instagram
It's not the only time that Hurley has shared a throwback from a shoot done with Meisel. She posted a similar one last year, wearing a similar bikini in yellow, for Vogue. "Baby me for Vogue magazine by Steven Meisel," she wrote on Instagram at the time.
RELATED: Elizabeth Hurley Is Still "Prancing Around" In Beachwear At 55 To Promote Swimsuit Line
View this post on Instagram
Just this past week, she opened up about her relationship with Hugh Grant, whom she dated for 13 years. "I'm still extremely good friends with Hugh," she revealed during the People in the '90s podcast. "You know, we went through so much together. But I've been thinking, one of the most important things to keep good relations with your exes is to have a lot of respect for their current life."
Even though the two have been broken up since 2000, they still share affection for each other. "We haven't been romantically involved for 20 years, I think, even though we have such a strong friendship," Hurley says. "But we're always very aware that there are other people in our lives. There's partners, there's children. You can't just, sort of, live in a lovely, rosy, mist of the past. You have to move with the times and be very respectful of the present, which we are."