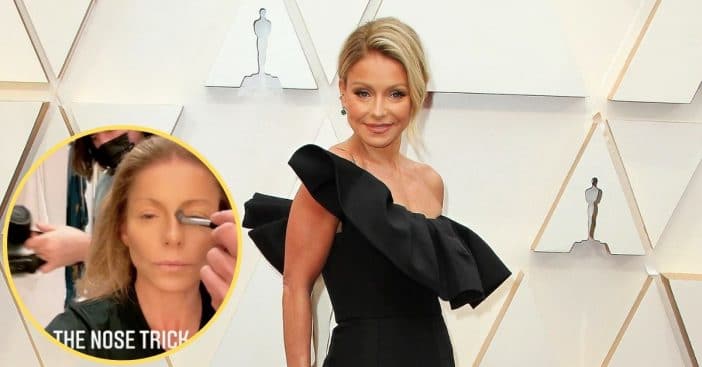 Kelly Ripa just shared some details on a makeup trick she does with her nose, and apparently, some people think it's actually plastic surgery at play! She posted herself getting ready for the 2021 Oscars on her Instagram story where she showcased her makeup nose trick, and it's really just simple contouring.
By adding some bronzer in certain areas of the nose, it causes her nose to appear smaller than it actually is. "This is the nose trick," Ripa says in the video. "Because people still don't understand how it works."
Kelly Ripa shows off "nose trick"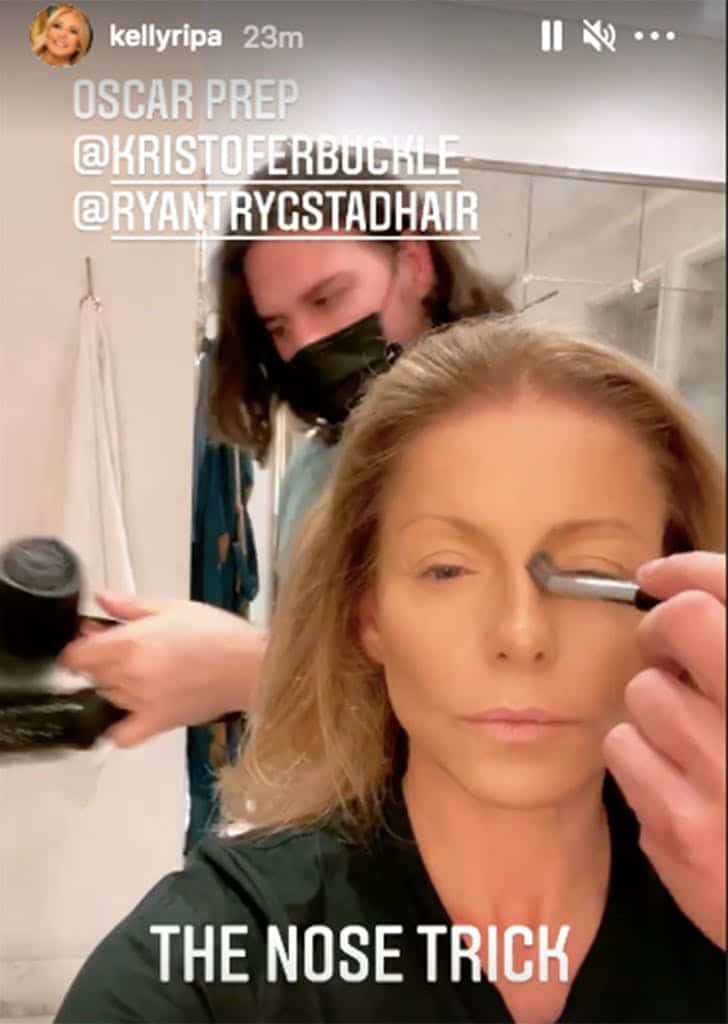 Her makeup artist Kristofer Buckle chimed in as well, saying, "It's just makeup, folks. No knives." Ripa then adds, "I know. But you do such a good job that people are convinced. It's just contouring." While contouring has become a go-to and common method during makeup application, Ripa still insists that many people claim she got plastic surgery.
RELATED: Kelly Ripa Breaks Silence After Time Off From 'Live With Kelly And Ryan'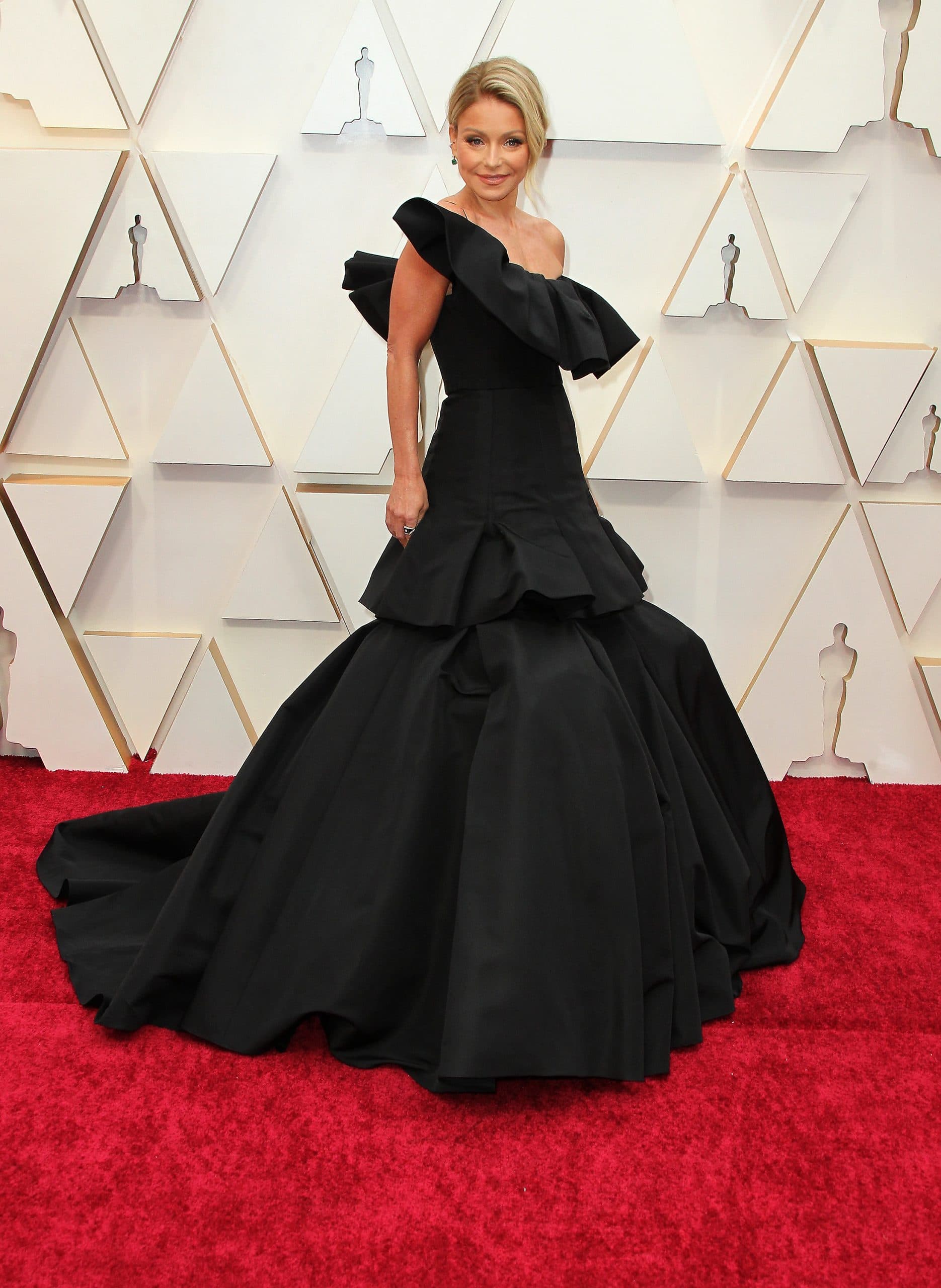 The 2021 Oscars broadcast live on April 25th without a live host or audience due to social distancing protocol. It was an interesting awards evening as Anthony Hopkins took home the Best Actor award for The Father, making him the oldest recipient of the award at 83 years old. Frances McDormand was named Best Actress for Nomadland and the same film took home Best Picture as well.
View this post on Instagram
RELATED: Walk Down Memory Lane With Kelly Ripa And Mark Consuelos On 'All My Children'