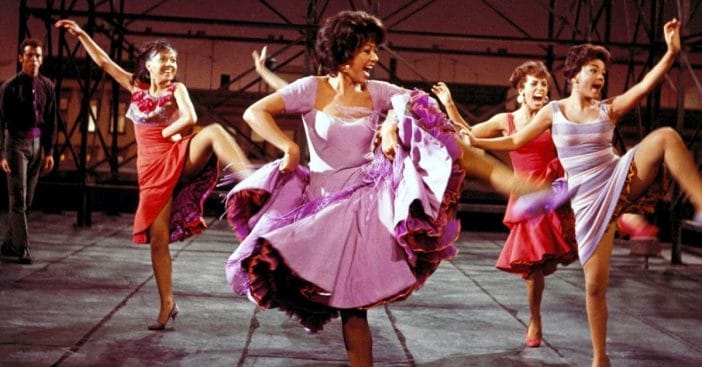 West Side Story stars are reuniting to celebrate the 60th anniversary of the film. Rita Moreno, George Chakiris, and Russ Tamblyn will appear to discuss the making of the musical. West Side Story featuring these stars aired in 1961.
Now, Steven Spielberg is currently filming a remake. Ansel Elgort will star as Tony while Rachel Zegler will star as Maria. Rita will appear in the new movie as a new character named Valentina. Rita earned an Oscar for Best Supporting Actress for her role in the '61 film.
'West Side Story' stars including Rita Moreno will reunite for a virtual event
The virtual reunion will take place during the opening night of the 2021 TCM Film Festival on Thursday, May 6, 2021. The West Side Story segment will air at 8 p.m. ET on TCM and HBO Max.
RELATED: George Chakiris Releases Memoir Called 'My West Side Story,' Chronicles Time In The Musical
In addition, many other stars will appear to discuss their movies. Michael Douglas, Debbie Allen, Martin Short, Jacqueline Bisset, and more are all set to appear during the Film Festival.
Watch a preview of the event below: