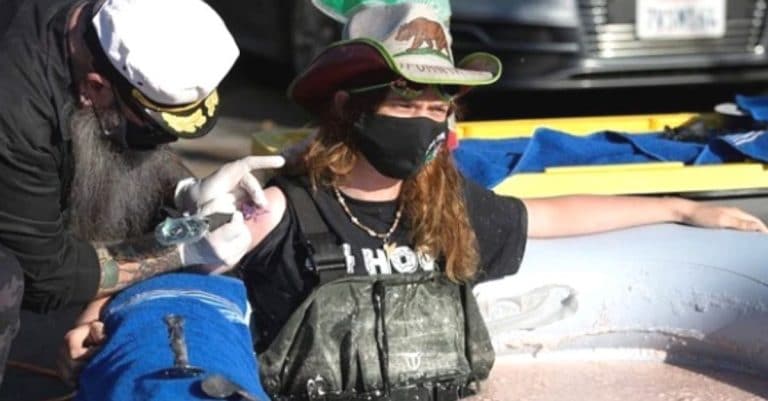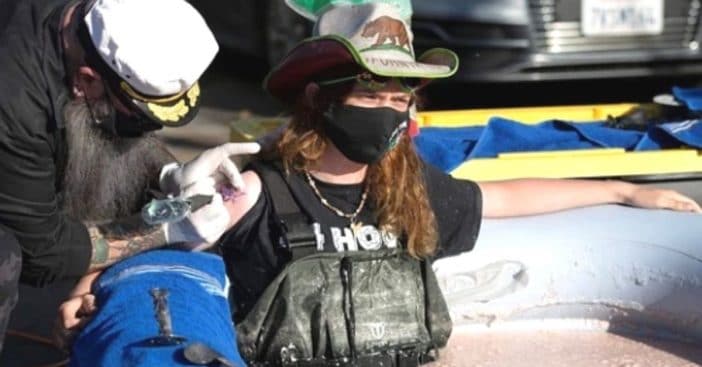 Stuntman Hunter Ray Barker knew just what to do to save his favorite Mexican restaurant… a stunt, of course. He decided to attract attention by sitting in a pool of bean dip outside the restaurant for a full 24 hours straight. He wore a shirt and mask with the restaurant's logo. He also got the logo tattooed on his arm while sitting in the bean dip!
The restaurant, Los Toros, was founded in 1967. During the pandemic, the restaurant has been struggling like many others. Hunter said, "We have a golden opportunity to grab the bull by the horns and support local businesses in a big explosive way and so why not?"
Man does crazy stunt, sat in bean dip for a full day to help gather publicity for his favorite restaurant
View this post on Instagram
Another local diner named Rick Brantley said, "He's going to sit in that for 24 hours, it's totally crazy. I wouldn't do it but you know what? If it's going to help Los Toros and the community, I'm all for it." The owner was stunned and very appreciative of all of the publicity that the restaurant received.
RELATED: Michigan Driver Arrested For Stunt Right Out Of 'Dukes Of Hazzard'
View this post on Instagram
Many people just wanted to know how Hunter would go to the bathroom while sitting in that bean dip for a whole day! He said he had a funnel to help him go "No. 1" but admitted "for No. 2, that is a different story. We will just have to wait and see."
I hope no one tried eating that bean dip! What do you think of this stunt?