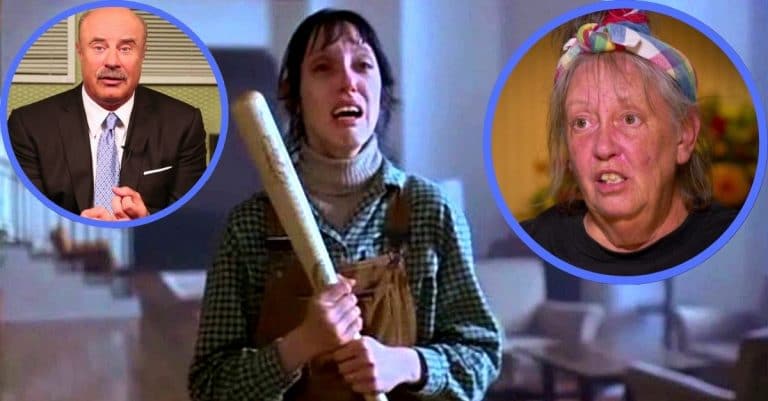 In 2016, Shelley Duvall appeared on The Dr. Phil Show. The interview gained mixed reactions; most negative feedback went towards Dr. Phil's treatment of Duvall. Duvall herself admitted the session acted as a wake-up call for herself and those close to her, including her mother, who had strong words about the TV personality.
In particular, viewers felt Dr. Phil treated Duvall and her precarious mental state in an unprofessional and unsafe manner. News outlets noted Duvall's body language expressed discomfort, and those close to her felt she'd have been better off without the event.
Shelley Duvall and all who support her reacted unhappily to her appearance on 'The Dr. Phil Show'
"A lot of people" felt that Shelley Duvall "shouldn't have done" her appearance on The Dr. Phil Show. Her regretful supporters include her partner Dan Gilroy, according to People. She also noted, "My mother didn't like him, either," speaking of the TV personality doctor himself. As for Duvall herself, "I found out the kind of person he is the hard way." Reportedly, their troubles didn't stop even after the interview, Duvall claimed, "He started calling my mother. She told him, 'Don't call my daughter anymore.' But he started calling my mother all the time trying to get her to let me talk to him again."
RELATED: Here Is What The Twins From 'The Shining' Are Up To Today
Hollywood Reporter wrote that Duvall would consistently become "visibly distressed" when even Dr. Phil's name, Phil McGraw, came up around her. Ultimately, the interview became fuel for those who have criticized the show's formula and treatment of emotional and mental trials. Vivian Kubrick, daughter of famed director Stanely Kubrick, stated "unquestionably, this is purely a form of lurid and exploitive entertainment — it's appallingly cruel." She also called it devoid of any "compassionate healing."
Response from 'The Dr. Phil Show' hopes for transparency without stigma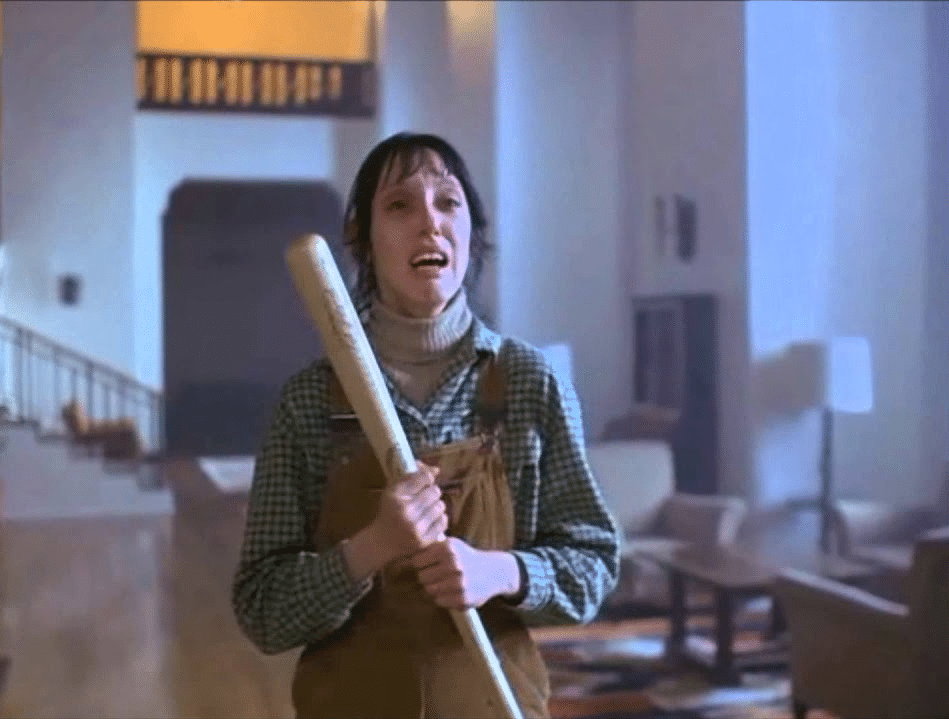 A spokesperson for The Dr. Phil Show shared a statement to Hollywood Reporter. It reads, "We view every Dr. Phil episode, including Miss Duvall and her struggle with mental illness, as an opportunity to share relatable, useful information and perspective with our audience. We don't attach the stigma associated with mental illness which many do. With no one else offering help, our goal was to document the struggle and bring amazing resources to change her trajectory as we have for so many over 19 years. Unfortunately, she declined our initial offer for inpatient treatment that would have included full physical and mental evaluations, giving her a chance to privately manage her challenges. After many months of follow-up, in collaboration with her mother, she ultimately refused assistance. We were of course very disappointed, but those offers for help remain open today."
Shelley Duvall became an integral part of bringing Stephen King's novel The Shining to the big screen, which in part became a cultural icon still referenced to this day. She played the timid housewife often at the mercy of Jack Nicholson's deteriorating, violent character. Behind-the-scenes glimpses and testimony from other actors notes that Stanely Kubrick would be very aggressive towards Duvall. Nicholson said Kubrick was pleasant enough to work with but became "a different director" when working with Duvall. Kubrick treated everyone harshly to put everyone on edge for the psychological thriller, but especially isolated Duvall. This had him force her to do the baseball scene 127 times. Eventually, she had entire clumps of hair to show him, stating they'd fallen out due to shear stress.
Her ultimate assessment of filming The Shining was "Almost unbearable. But from other points of view, really very nice, I suppose."