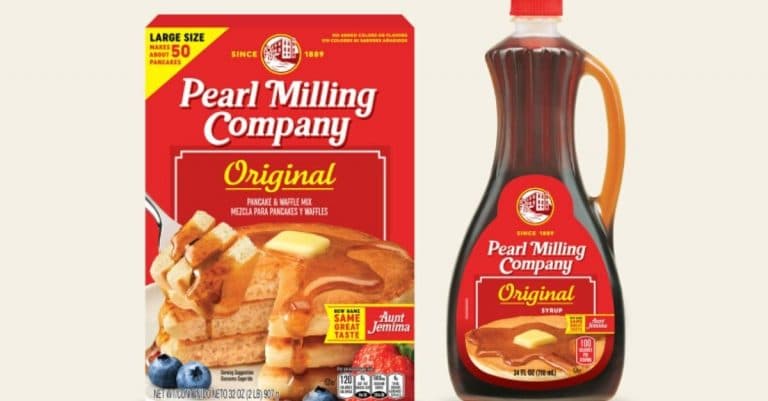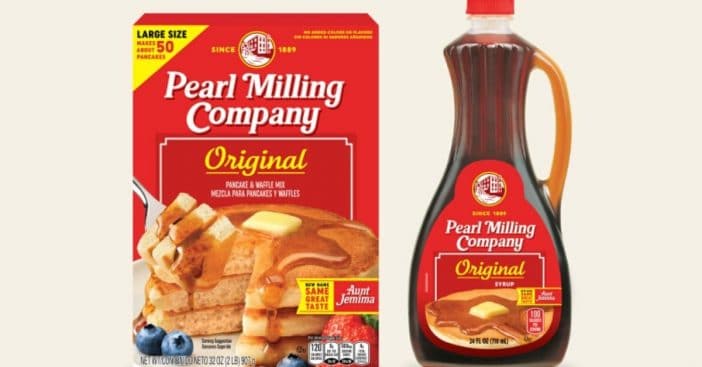 UPDATED 6/24/2021
After some backlash last year, Quaker Oats decided to rebrand their Aunt Jemima products. They decided to change the name and logo. It wasn't easy to come up with a new name for the 130-year-old brand but they recently announced the new name and logo. Now, the new replacement brand has hit store shelves for the first time. USA TODAY was actually the first to spot the new brand's pancake and syrup products at a Florida Publix supermarket next to other Aunt Jemima items.
Aunt Jemima products are now known as Pearl Milling Company. This was the name before Quaker Oats purchased the brand in 1925. It was founded in 1888. Of course, they wanted to find a name that would honor the brand's long history without going into another controversy. They believe they have found it with Pearl Milling Company.
Aunt Jemima products are now called Pearl Milling Company
The red packaging is the same so people can find the brand. However, the logo is now the old building of the Pearl Milling Company and the name has changed. Quaker Oats changed the logo periodically over the years. For instance, they removed Aunt Jemima's kerchief in 1989. Many said that wasn't enough.
RELATED: Aunt Jemima Products Officially Have A New Name Following Racial Insensitivity Claims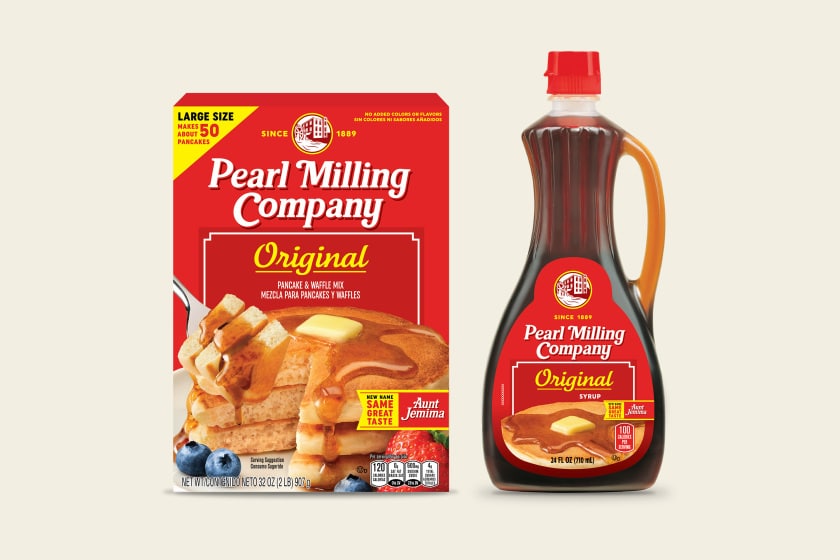 Throughout the years, people have petitioned for the name and logo to change due to racial insensitivities. Some people are not happy with the changes, especially the relatives of the former Aunt Jemima spokesperson. They don't have to get rid of her legacy.
What do you think about this rebranding? Other brands followed suit recently as well. Uncle's Bens is now Ben's Original and Eskimo Pie is now Edy's Pie.