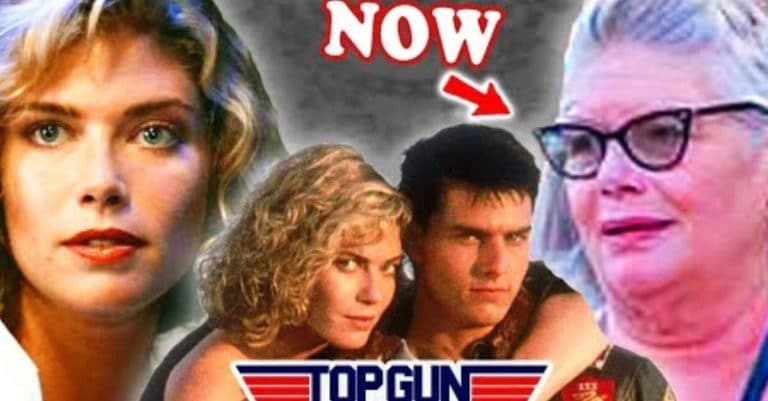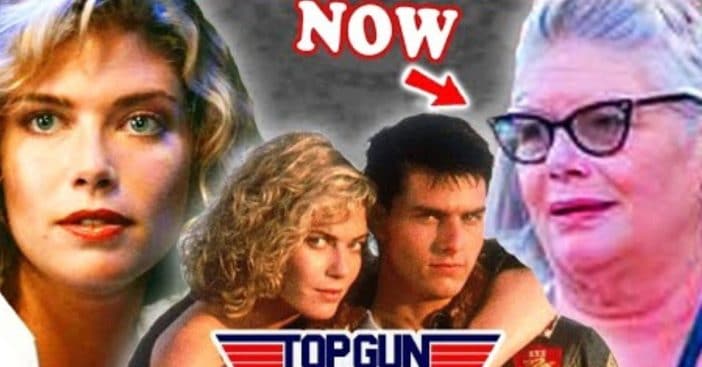 UPDATED 5/31/2023
The Top Gun Naval Fighter Weapons School is where the best of the best train to refine their elite flying skills. When hotshot fighter pilot Maverick (Tom Cruise) is sent to the school, his reckless attitude and cocky demeanor put him at odds with the other pilots, especially the cool and collected Iceman (Val Kilmer). Welcome to the Naval Fighter Weapons School, this is where the best of the absolute best train to become elite U.S. fighter pilots… and click their teeth very strangely.
Directed by Tony Scott, 1986's Top Gun has become a modern classic. Did you know it was originally inspired by an article titled "Top Guns" published in California magazine three years prior? We've heard about books becoming movies, but magazine articles?!? That might be a first. Without further ado, it's time to take off.
Tom Cruise – LT Pete "Maverick" Mitchell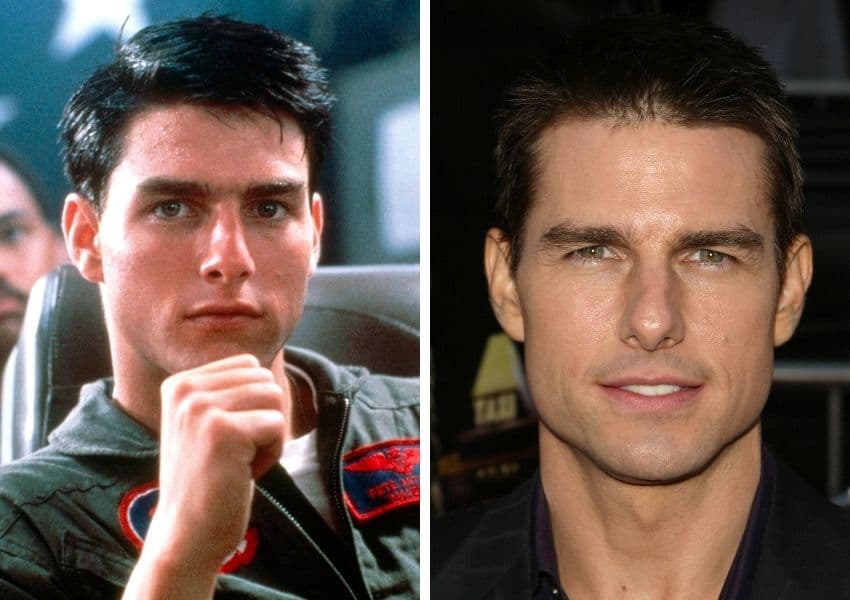 Maverick is a U.S. Naval Aviator on the come up. He is an incredible pilot with natural talent but he plays by his own rules — a real hotshot which is a little risky. Speaking of Risky, many of us were introduced to Tom as he serenaded his living room in tighty whiteys in 1983's Risky Business. His first big break came that same year in the movie The Outsiders, where he starred alongside Brat Pack legends Rob Lowe and Emilio Estevez.
RELATED: Actress Kelly McGillis Was Not Asked To Return For Newest 'Top Gun' Film
Where do you start with Tom Cruise? Did you know he's never done any TV acting? Did you know that despite being in about 100 classics, he's never won an Oscar? Sorry, Tom, you'll just have to settle for being one of the most successful movie stars of all time. He can certainly champion a franchise, highlighted by his Mission Impossible films — there are six so far, with at least two more on the way. But despite his movie success, Cruise has become a topic of controversy.
In 2004, he made some interesting comments on psychiatry, opining that it should be outlawed, which is an odd take. He's also opened fire at actors for taking and promoting psychiatric drugs like anti-depressants. Brooke Shields was one of those targets and she responded by saying, "Cruise should stick to saving the world from aliens and let women who are experiencing postpartum depression decide what treatment options are best for them."
He's also the poster-boy for the Church of Scientology. Some of that comes with his star power, and he does claim that Scientology helped him overcome dyslexia. On top of that, who could forget him jumping like a schoolboy on Oprah's couch? In 1990, he married Nicole Kidman, with whom he starred in Stanley Kubrick's Eyes Wide Shut. But more recently he was married to Katie Holmes —who gets some of the blame for Oprah's dirty couch — however, they got divorced, too, and these days he is rumored to be dating Haley Atwell (Perggy Carter from the Marvel Cinematic Universe) of the forthcoming Mission Impossible 7 and 8.  his Mission Impossible co-star Haley Atwell.
Tom is now 60  and fans most recently saw him portray the cocky yet seasoned Maverick in the sequel to Top Gun, Top Gun: Maverick, and will next be seen in Mission: Impossible — Dead Reckoning, Part One, being released July 12.
Kelly McGillis – Charlotte "Charlie" Backwood
Charlotte "Charlie" Backwood is a civilian contractor at the academy and the romantic interest of Maverick — but she did make sure to let Maverick know she "doesn't date students." Spoiler alert, that's a lie. Her breakout role was in 1985 as an Amish mother in Witness with Harrison Ford. The following year she booked this film and really became a household name. She also co-starred with Jodie Foster in 1988's The Accused. After working solidly until 2001, she took a break from acting for a number of years. In 2009 a lot came out about McGillis, from her being a lesbian to the fact that she has worked full-time with drug addicts and alcoholics at rehab centers.
In 2016, she was left scratched and bruised after being assaulted by a woman who broke into her North Carolina home, which resulted in her applying for a concealed carry gun permit. This must have been a triggering experience for Kelly, who in 1982, was raped by two men in her New York apartment. Today she's 65 years old and we last saw her in 2018 in the TV movie, Maternal Secrets.
Val Kilmer – LT Tom "Iceman" Kazansky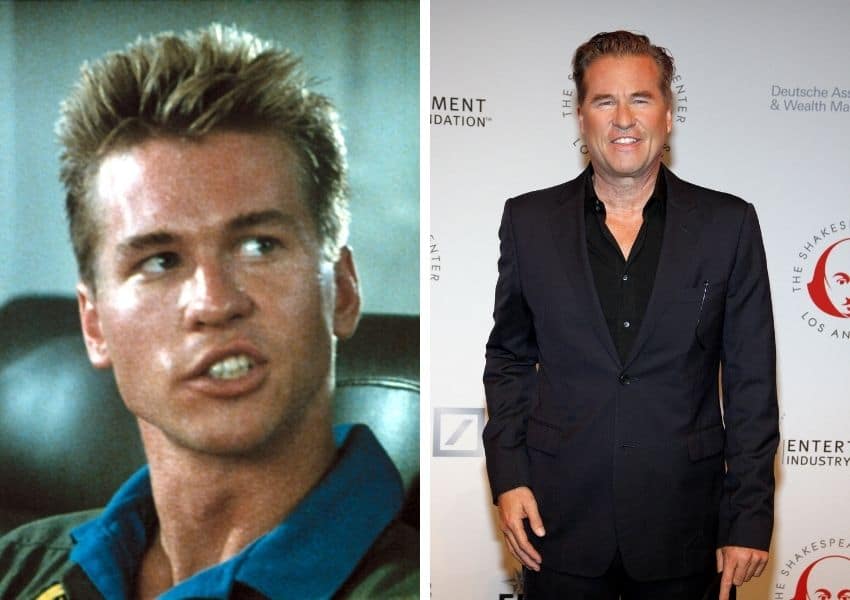 Maverick knew from the start that Iceman was going to be difficult to fly with… they both competed for the sacred plague-spot of Best Pilot. Reportedly, Val was forced to become Iceman due to contractual obligations. Luckily for us and him, because it became one of his most iconic roles. The tension between Maverick and Iceman isn't just good acting, Cruise and Kilmer apparently kept their distance from each other while filming, and never socialized.
Growing up in LA, he went to high school with Kevin Spacey, then was the youngest person ever to be accepted into the Juilliard's Drama Division — a program which Kelly McGillis also attended. Kilmer actually turned down a role in 1983's The Outsiders due to a Broadway run of Slab Boys alongside Kevin Bacon and Sean Penn. His big break was in 1984 when he was top-billed in the spoof from the creators of Airplane, Top Secret. But most people better remember his part in Real Genius the following year.
He is well known for his acting skills, but has a reputation for being difficult to work with. In 1991, Kilmer portrayed the legendary Jim Morrison in the Oliver Stone 1991 biopic, The Doors; and took on the cape and cowl from Michael Keaton in 1995's Batman Forever, considered by many to be a highly-underrated entry in the films based on the Dark Knight.
After consistently denying health issues since 2015, Kilmer revealed that he had been battling throat cancer. He underwent a tracheotomy in 2015 and has stated that his voice has been reduced to a rasp. All that being said, today he's 63 years old with many films in production, including reprising Iceman for Top Gun: Maverick and starring as Mark Twain again in a self-written and directed project.
Anthony Edwards – Goose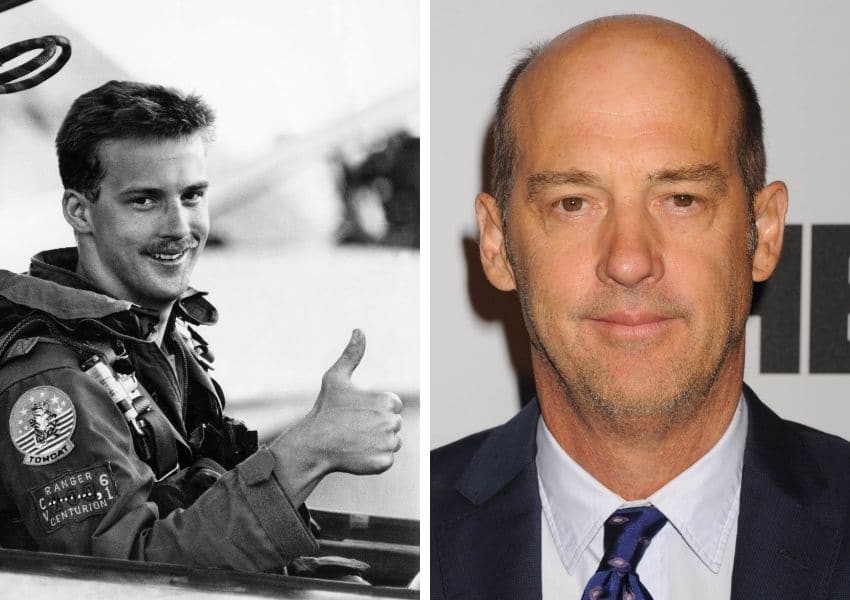 Goose was Maverick's radar intercept officer. A bit more level-headed than his pal, it made them the perfect complement to one another. Especially on the beach as sexy volleyball partners — what a scene! Anthony Edwards got his big break in the 1982's TV series It Takes Two, co-starring Patty Duke and Hellen Hunt. In 1984 he showed off his nerdy side in Revenge of the Nerds!
Following Top Gun, he starred in Pet Sematary II before getting a career-changing role in one of TV's most popular shows, ER. His character, Mark Greene, was part of 180 episodes over eight seasons with four Emmy nominations. In 2007, Edwards appeared as inspector Bill Armstrong in David Fincher's Zodiac.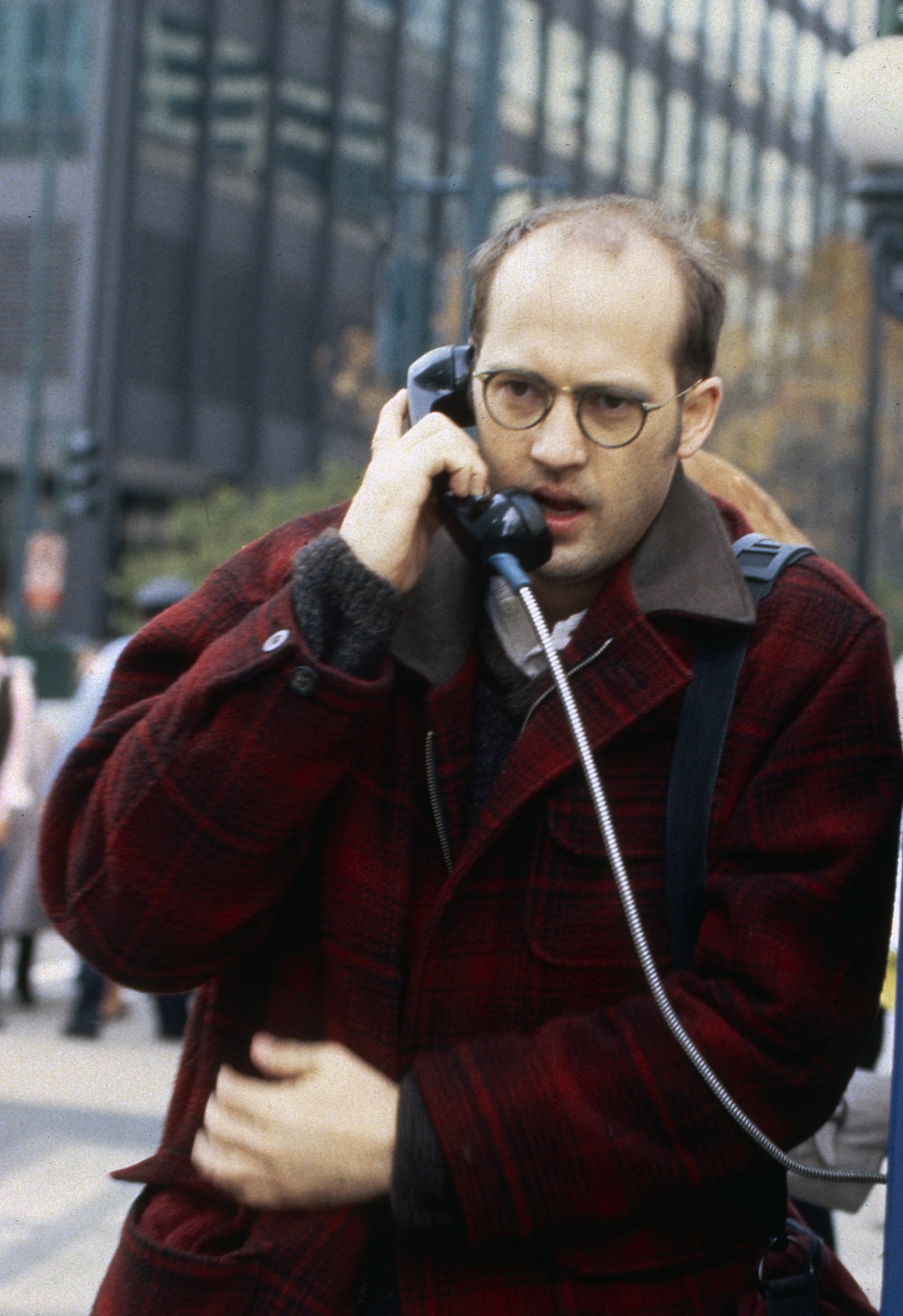 Today he is 60 and we last saw him back on TV in 2019's third season of Designated Survivor. He recently appeared in the 2022 miniseries Inventing Anna and WeCrashed; and that same year was seen in an episode of Tales of the Walking Dead. In his personal life, Edwards is actually a real-life licensed private pilot. Sounds like Goose was his perfect role.
Tom Skerritt – Commander Mike "Viper" Metcalf
Commander Mike Metcalf — aka Viper — is the boys' instructor at the academy, who is also a skilled pilot and compassionate teacher. He was an old friend of Maverick's father and a Vietnam War vet. Tom Skerritt, the man who played him, served a four-year tour of duty in the United States Air Force as a classifications specialist and began acting in 1962's Korean War film, War Hunt. Most of Tom's early acting was war-based, and his big break was in 1970's MASH as Duke Forrest.
After Top Gun, Tom had some more film success, like 1989's Steel Magnolias followed by 1992's fly fishing epic, alongside Brad Pitt, A River Runs Through It. He also has extensive TV success, including a six-episode arc in Cheers as Evan Drake (bet you didn't know his name) and in the '90s as Sheriff Brock in the hit David E. Kelley show, Picket Fences.
Today he's 89 years old and still fairly active, appearing on the big screen in 2021 in the films East of the Mountains and Catch the Bullet. Skerritt is also the founder of Heyou Media, a Seattle-based digital media company.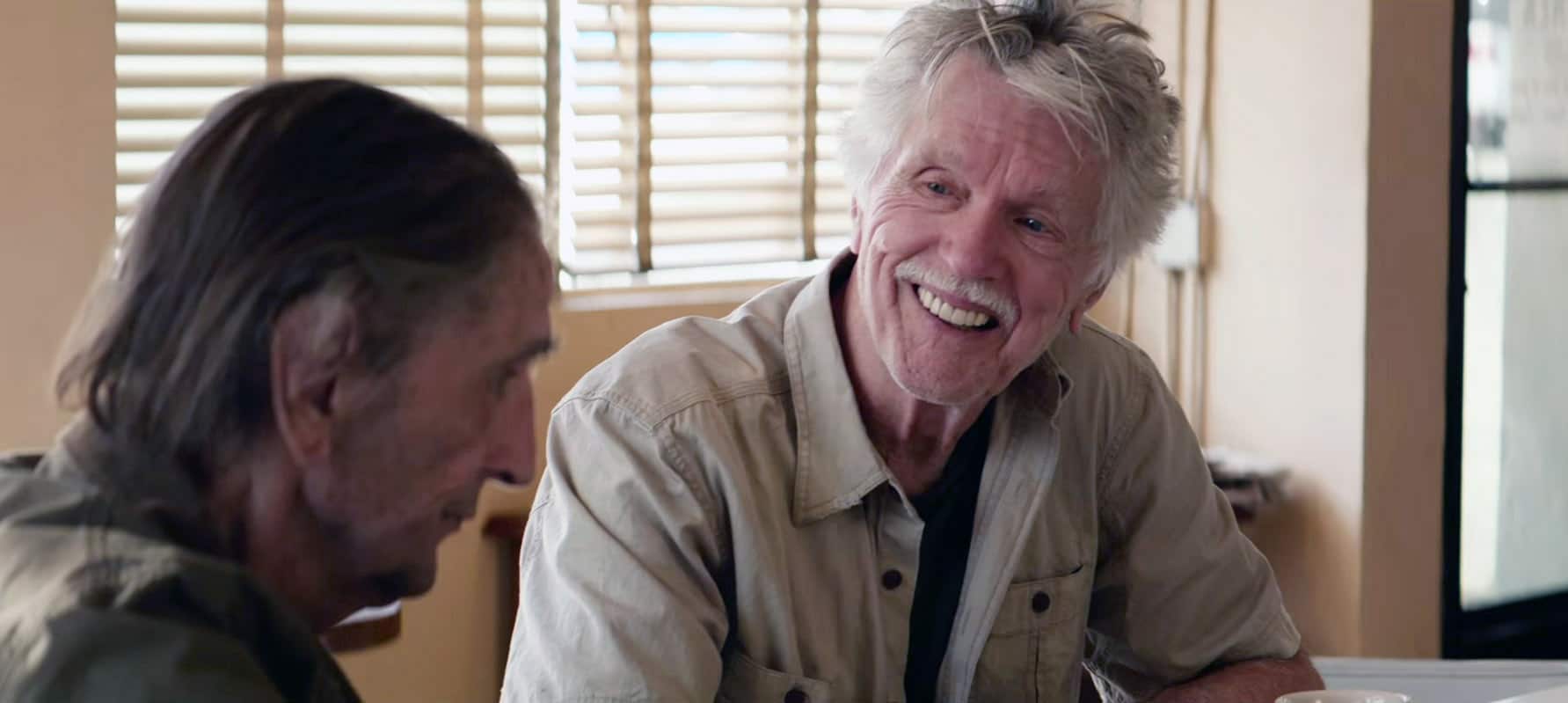 Top Guns remains one of the most stylish and coolest Hollywood films ever. The sounds and sights are exhilarating, certainly delivering from producer Jerry Bruckheimer — as does the soundtrack, which won an Academy Award for best original song for Berlin's "Take My Breath Away." It's no wonder there's a sequel on the way starring Whiplash's Miles Teller, and returning the classic pairing of Tom Cruise and Val Kilmer.
It is so universally loved, that in 2015, the United States Library of Congress selected the film for preservation, finding it "culturally, historically, or aesthetically significant." So tell us, are you a fan of this high flying action flick? What's your favorite part of Top Gun? Are you excited for the sequel?