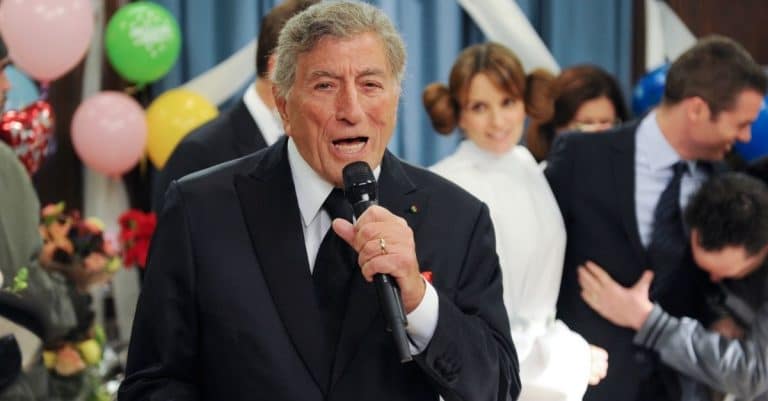 Tony Bennett, who is 94 years old, has opened up revealing that he has been diagnosed with Alzheimer's disease. "Life is a gift — even with Alzheimer's. Thank you to [his wife] Susan and my family for their support, and @AARP The Magazine for telling my story," he writes in a tweet, including the link to a story from AARP. Bennett apparently began showing signs of Alzheimer's in 2015, according to the story.
He was officially diagnosed with the disease in 2016 but kept it private until now. The public had even been unaware of his declining health because he continued to perform regardless of the state of his health.
Tony Bennett dealing with Alzheimer's in the best ways he knows how
Neurologists have been encouraging Bennett to continue to play music and sing to help stimulate his brain in fun ways. He also exercises regularly and eats a special diet. Bennett's wife, Susan, and his eldest son, Danny spoke to the magazine about Bennett – and how he could perform even when he was confused.
RELATED: Ultrasound Treatment Shows Promising Results Against Alzheimer's
"Both Susan and Danny said that backstage, Tony could seem utterly mystified about his whereabouts. But the moment he heard the announcer's voice boom 'Ladies and gentlemen — Tony Bennett!' he would transform himself into performance mode, stride out into the spotlight, smiling and acknowledging the audience's applause," the piece notes.
Even one of his good friends and performers has known of the diagnosis
Bennett will even continue to release new music – he plans to release a follow-up to his 2014's "Cheek to Cheek" with Lady Gaga this coming spring. The pair recorded their latest tracks together between 2018 and 2020, which makes them slated for an easy 2021 release. Lady Gaga apparently knew Bennett's diagnosis when their recording sessions were being prepped for a documentary.
"The pain and sadness in Gaga's face is clear at such moments — but never more so than in an extraordinarily moving sequence in which Tony (a man she calls 'an incredible mentor, and friend, and father figure') sings a solo passage of a love song. Gaga looks on, from behind her mic, her smile breaking into a quiver, her eyes brimming, before she puts her hands over her face and sobs."
Sending prayers and well wishes to a musical legend.