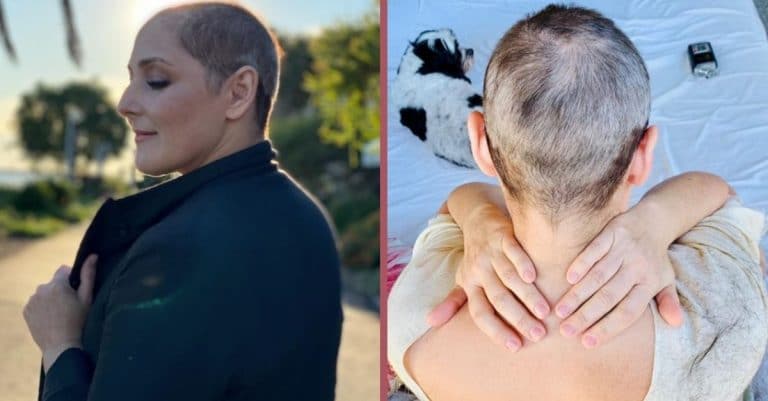 Former talk show host Ricki Lake has shared an emotional message about her 30-year struggle with hair loss. She has been dealing with it since 1988 when she shot Hairspray. "I went back and forth about coming forward last year," she tells PEOPLE. "It's such a shameful thing."
"I was afraid of coming out," Lake adds, "Because no woman as far as I knew had ever gone public about female baldness." She says that posting a photo of her shaved head on social media was what helped her move forward.
Ricki Lake opens up about her hair loss one year after coming out about it
View this post on Instagram
In a new post on social media, she shares a new message about her hair loss and how coming out about it helped her move on. "One year ago today I made the bold and frankly, terrifying decision to shave my head. After many years of suffering silently with my hair loss, I made the conscious choice to surrender. Let it go," she writes.
RELATED: Ricki Lake Shaves Her Head After "Suffering In Silence" For 30 Years From Hair Loss
"My hope was to be at peace with my decision and also at peace with the hair I had left on my head. No more hair dye, no more extensions. I did this for myself, to be set free. I was overwhelmed by the love and support I received from so so many. Thank you!" She continues. "A year later, my hair and scalp is healthier than ever and I am in such a blissful place personally. My transformation was so much more than physical."
View this post on Instagram
It's clear that she is feeling much better and more confident in her own skin and is doing everything she can to keep her attitude positive!