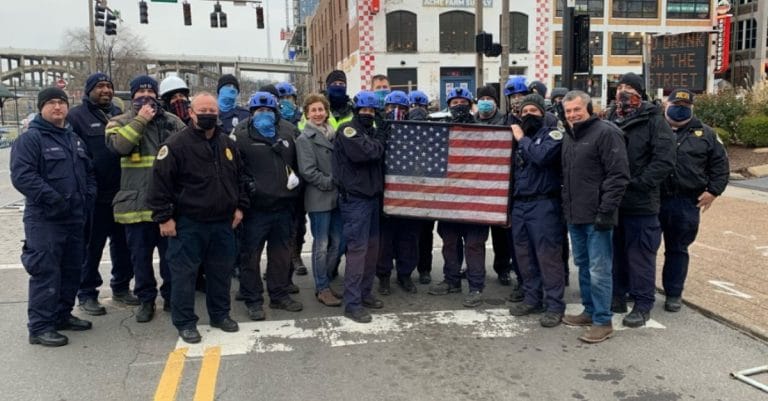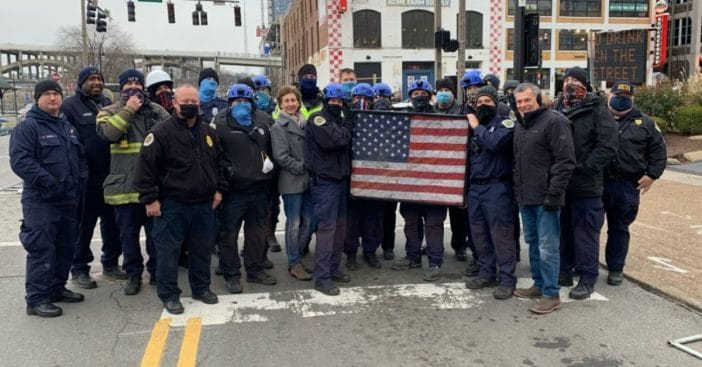 Geoffrey and Sandy Lee lost their American flag in the recent Nashville explosion that took place on Christmas Day. Actually, their business, Simply the Best $10 Boutique, was caught right in the middle of the explosion and ended up badly damaging and nearly destroying her boutique. Sandy was extremely worried about the recovery of family heirlooms located in the building, fearing she'd never find them again. One of them being an American flag.
Captain Jacob Crawford of Nashville Fire Department and Detective Michael Collazo of the MNPD was able to unearth the flag from the rubble inside the building. Sandy reveals that the tattered flag was so important and special to her because her husband was a veteran of the United States Army.
The Nashville explosion caused a tragic Christmas Day for many
"The American Flag was in their store from the day they opened more than 10 years ago. To honor Geoffrey Lee's service TN-TF 2 members framed the American Flag, signed the back of the frame, and presented it to the Lees as a token of appreciation for Mr. Lee's service," the Nashville Fire Department Facebook page reads in a post. "The team members also hope the small gesture brings them hope during the recovery of 2nd Avenue North following the Christmas Day Tragedy."
RELATED: The Army Has A New Uniform & It's Extremely Nostalgic Of World War II
Authorities identified 63-year-old Anthony Quinn Warner as the suicide bomber who rocked Nashville, TN on Christmas Day 2020. Eight people were injured in the explosion. It caused widespread damage and service outages across the state. Authorities have not connected the incident to terrorism as they are still probing Warner's motive.