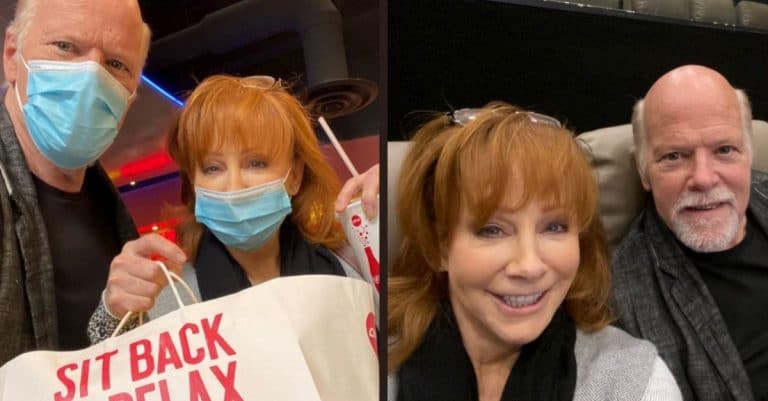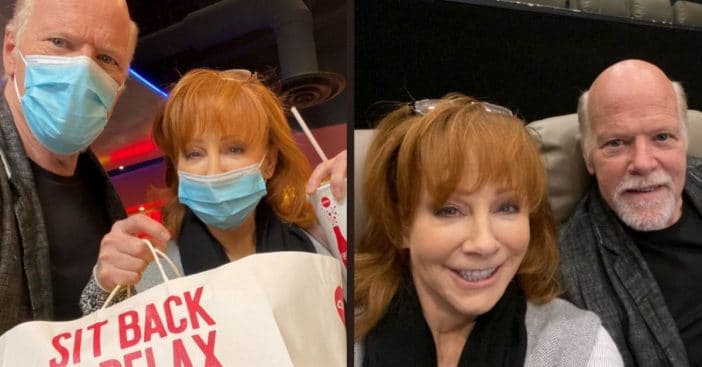 Reba McEntire and her boyfriend Rex Linn recently enjoyed their "first movie date," cozying up with a private screening due to coronavirus restrictions. The two shared photos from their time together, sharing the caption, "AMC offers private screenings… We took them up on it. First movie date!"
At the private theatre screening, they watched News of the World, the new western drama with Tom Hanks. The photos showed that the two literally had the entire theatre to themselves, flashing their refreshments of popcorn, candies, and sodas.
Reba McEntire and boyfriend Rex Linn cozy up for a private AMC movie screening!
View this post on Instagram
The photos were well-received by fans as the offer of private screenings at AMC theatres definitely piqued their interest. "Looks like y'all had funnn!!! Going to have to try this!" Tanya Tucker writes in the comments. McEntire responded to this, saying, "You would love it!" However, another fan spoke up, saying, "So cool but way too expensive. Neat idea though, my family would love it."
RELATED: Reba McEntire And Boyfriend Rex Linn Are Enjoying Their Time Together In This Unusual Place
The couple began their romance in the coronavirus age, McEntire admitting that she thought Linn was "very interesting, very funny [and] very smart" after working on her podcast together. "It's good to have a person to talk to, laugh with, get into subjects about what's going on," she says. "Discussions about our past, our family, funny stories, him being an actor, me being an actress. And he's very into my music. I'm very into his career."
View this post on Instagram
For those who are actually interested in the AMC private screening offer, the offer is available for $99 at select AMC locations. Movie theatres have been struggling during the pandemic as they have been struggling to seat people safely within theatres, so this is just another great way to enjoy a movie on your own time and also support the struggling AMC chain.