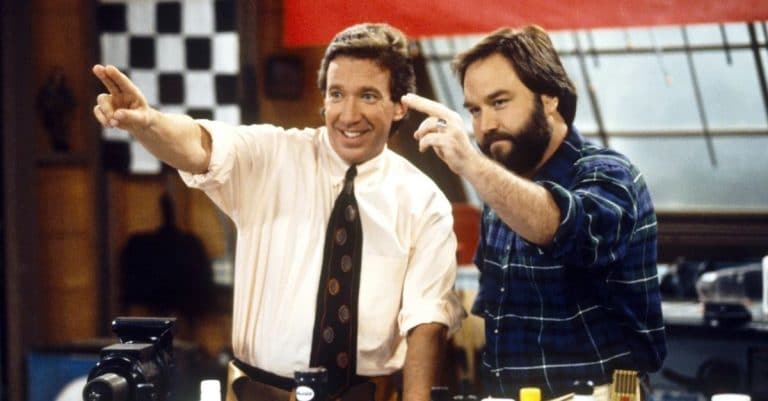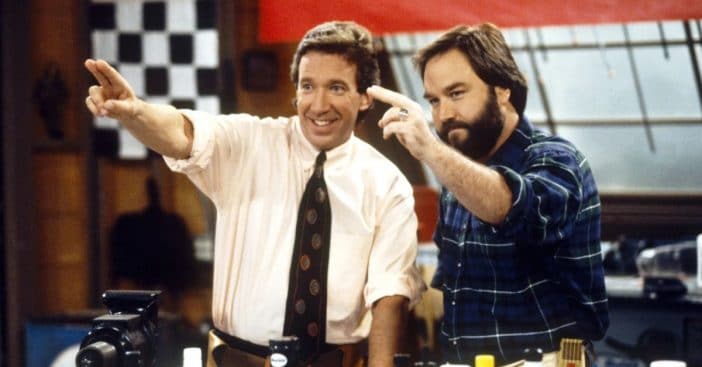 After fans saw Tim Taylor appear on Last Man Standing alongside Mike Baxter, fans began speculating that maybe a Home Improvement revival was in the works. Back in 2018, Tim Allen told Parade Magazine that it was probably not a good idea to do a Home Improvement revival with Last Man Standing still in progress. However, the final season of Last Man Standing recently premiered, so could that mean a Home Improvement revival could be coming sometime in the future?
"It would be very easy to reboot that family because the boys live in town. They have children. Patricia [Richardson] and I have houses," Allen said back in 2018. "But it gets a little creepy if you do it at the same time as I have another wife on another show. The timing is not good right now."
So… are we getting a 'Home Improvement' revival?
Allen also said it might be difficult to play such a "cartoony" character like Taylor when he's been playing someone so different for 9 seasons so far. "Mike Baxter is a natural evolution of that guy's guy," Allen says. "Although with Tim Taylor, you never knew whether he was really smart or really stupid. I thought he was real smart; he knew that it came across sometimes that he wasn't very bright. Baxter's not that way."
RELATED: Tim Allen Said It Was 'Horrible' Filming 'Last Man Standing' Season Premiere
In a more recent interview, Allen did voice that he would prefer to do a one-off Home Improvement special. "I like the idea of doing it as a one-off, like a one-hour movie [versus a full-fledged revival series], I like the idea of doing it as a one-off, like a one-hour movie [versus a full-fledged revival series]," he tells Entertainment Tonight in February 2020. He really enjoyed the idea of revisiting 'Tool Time' and seeing what Taylor's sons were up to.
One of the key characters from the show would also be sadly missing from the cast. Earl Hindman, who played Allen's neighbor, died back in 2003 after a battle with lung cancer. Fans will remember Hindman by simply seeing him peek over the fence to talk to Taylor, and with being such an integral part of the cast, it might be difficult for the remaining cast members to want to do a revival. Patricia Richardson even said back in 2013 that there would be no chance of doing a revival after Hindman's death, but of course, that was a while ago so only time will tell.