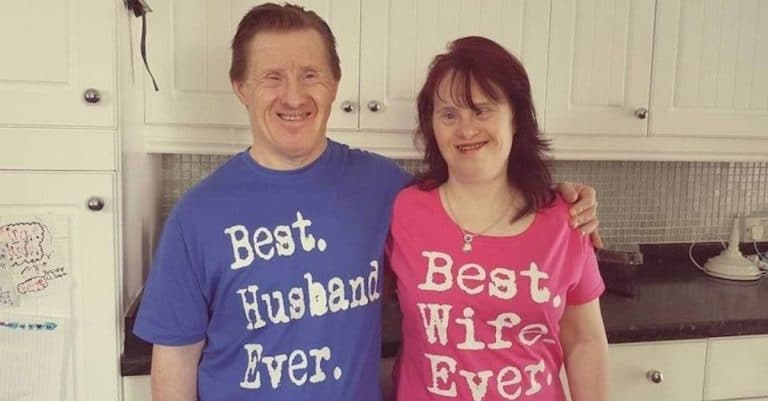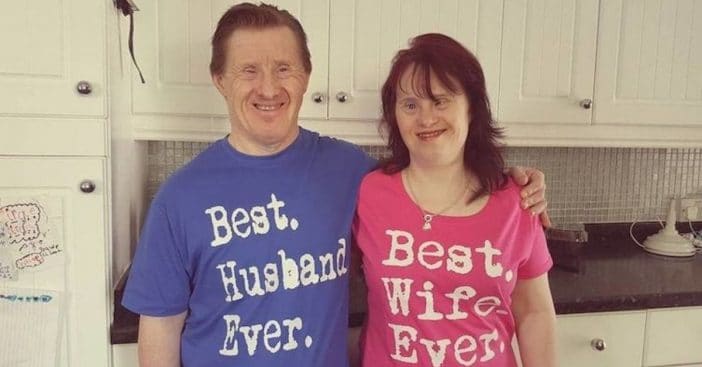 A woman rounded up some complete strangers to send some Christmas cards to her sister with Down Syndrome after she was forced to isolate herself during the COVID-19 pandemic. Lindi Newman posted a status on Facebook explaining the whole situation to everyone. She said that her sister, Maryanne, was deeply saddened, missing the contact and experience with the outside world.
Both Maryanne and her husband, Tommy Pilling, have Down Syndrome. Tommy was sadly diagnosed with Alzheimer's disease and on top of the coronavirus pandemic, it's put a damper on things for them both. "My sister and my brother-in-law both have Down's Syndrome and have been married for 25 years, together for 30. They are thought to be the longest married couple both with DS in the world and the first in the UK," Lindi's message on Facebook began.
Over 100 Christmas cards spread some much-needed happiness for the couple
In 1995, Maryanne & Tommy Pilling became the first married couple with Down Syndrome in the U.K. 22 years later… https://t.co/Vl69ccinYb pic.twitter.com/LqxHdKLsbp

— Kat Murti (@KatMurti) March 8, 2017
"Tommy sadly has Alzheimer's disease and they have both had to self-isolate together since February so this has had a terrible impact on Tommy and he has declined dramatically."
RELATED: Man With Down Syndrome Lands First Job With UPS After Being Told He'd Never Succeed
She continues, "The reason for this post is to ask if anyone would like to send them a Christmas card to make them smile? I have set up a P.O box for them to receive cards from their followers on Facebook but I thought I would ask here. They are so lonely and have had their favourite activities taken away (going out to play golf, the gym, manicures, farms, the zoo, bowling, cinema etc) They cannot mix with family (apart from me and they are fed up with me now."
What a wonderful story; A couple have celebrated their silver wedding anniversary together.

Maryanne, 49, and Tommy Pilling, 62, who are thought to be the longest married couple with Down syndrome, have been inseparable since they tied the knot in 1995. https://t.co/ATT0hh8Krn pic.twitter.com/yUYLHCMTgR

— Disability Stockport (@DisabilitySK) July 20, 2020
Of course, this prompted quite the positive response from people. people from places like El Salvador, the Netherlands, and the United States all sent Christmas cards to both Maryanne and her husband to fill them with a little bit of Christmas cheer. They've received over 100 cards so far, and if you'd like to participate, you can find their PO Box address here!