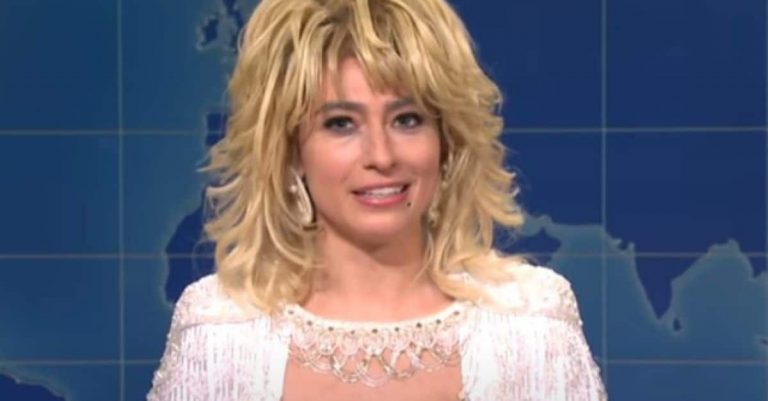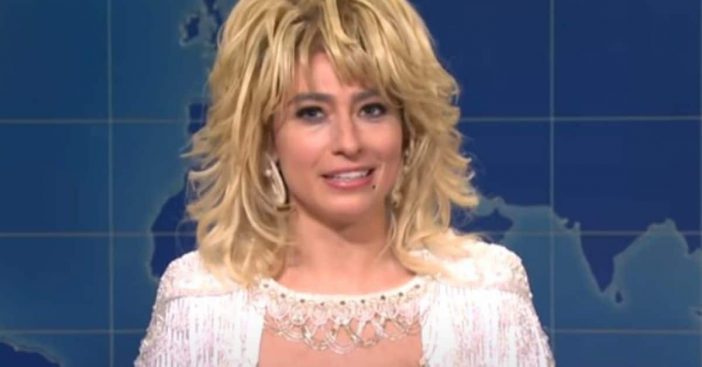 Saturday Night Live actress Melissa Villaseñor debuted an impression of Dolly Parton in the latest episode. She appeared as the singer during the Weekend Update segment. At first, she joked that she wasn't dressed up as Dolly but just had her special Christmas outfit on.
Of course, as the bit went on, she began to sing as Dolly. She wore a blonde wig, white costume, and even had Dolly's signature beauty mark. She sang segments of "Holly Jolly Christmas," "Jingle Bells," and "Jolene."
'SNL' actress Melissa Villaseñor performs spot on Dolly Parton impression
View this post on Instagram
Eventually, she gave up the act and said she was trying to be just like Dolly. Melissa said to co-star Colin Jost, "Yeah, newsflash; I want to be Dolly. Who doesn't? She's the coolest. She's a great singer. She writes her own songs. She donated a million dollars to the vaccine. Plus, there was a news story this week that she saved a kid from getting hit by a car…"
RELATED: WATCH: Dolly Parton Answers Questions That Many Fans Want To Know
She finished off the impression with a performance of "9 to 5." Melissa was pretty spot on with her impressions! It appears that Dolly has not yet responded to the SNL sketch but we bet she would love it.
Dolly Claus is comin' to town 🎅 #AHollyDollyChristmas pic.twitter.com/x18ptf45iI

— Dolly Parton (@DollyParton) December 12, 2020
Dolly is definitely in the holiday spirit. She released a new Christmas album this year called "A Holly Dolly Christmas." One of her latest social media posts shares a photo of herself in a Santa-inspired outfit. She wrote, "Dolly Claus is comin' to town Santa Claus #AHollyDollyChristmas."
In conclusion, watch Melissa's impression of Dolly below. What do you think about it?
Check out our Favorite SNL Skits from the 1970's! 🙂
For more of these throwback videos, check out our YouTube Channel!