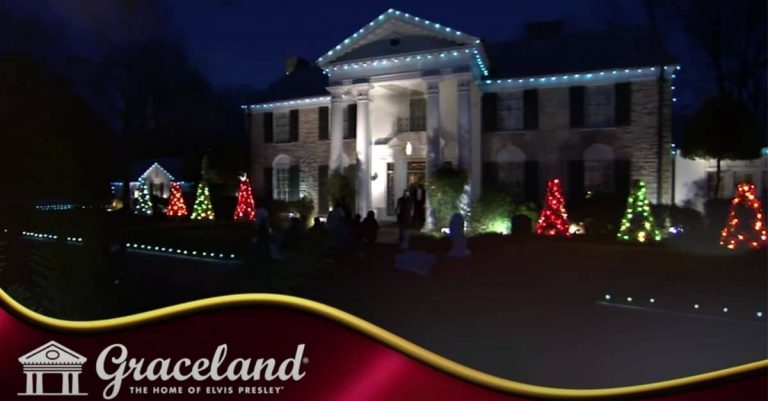 Graceland is always a winter wonderland during Christmastime and Elvis Presley himself loved to enjoy a regal holiday each year. Even many years after his death, the Graceland mansion is often decked out from the lights to the drapes, which sport a rich red.
Elvis actually loved Christmas so much that the decor went up early and stayed put well past the socially acceptable time to take them down. This is because he wanted to enjoy the decor on his birthday on January 8th.
A Graceland Christmas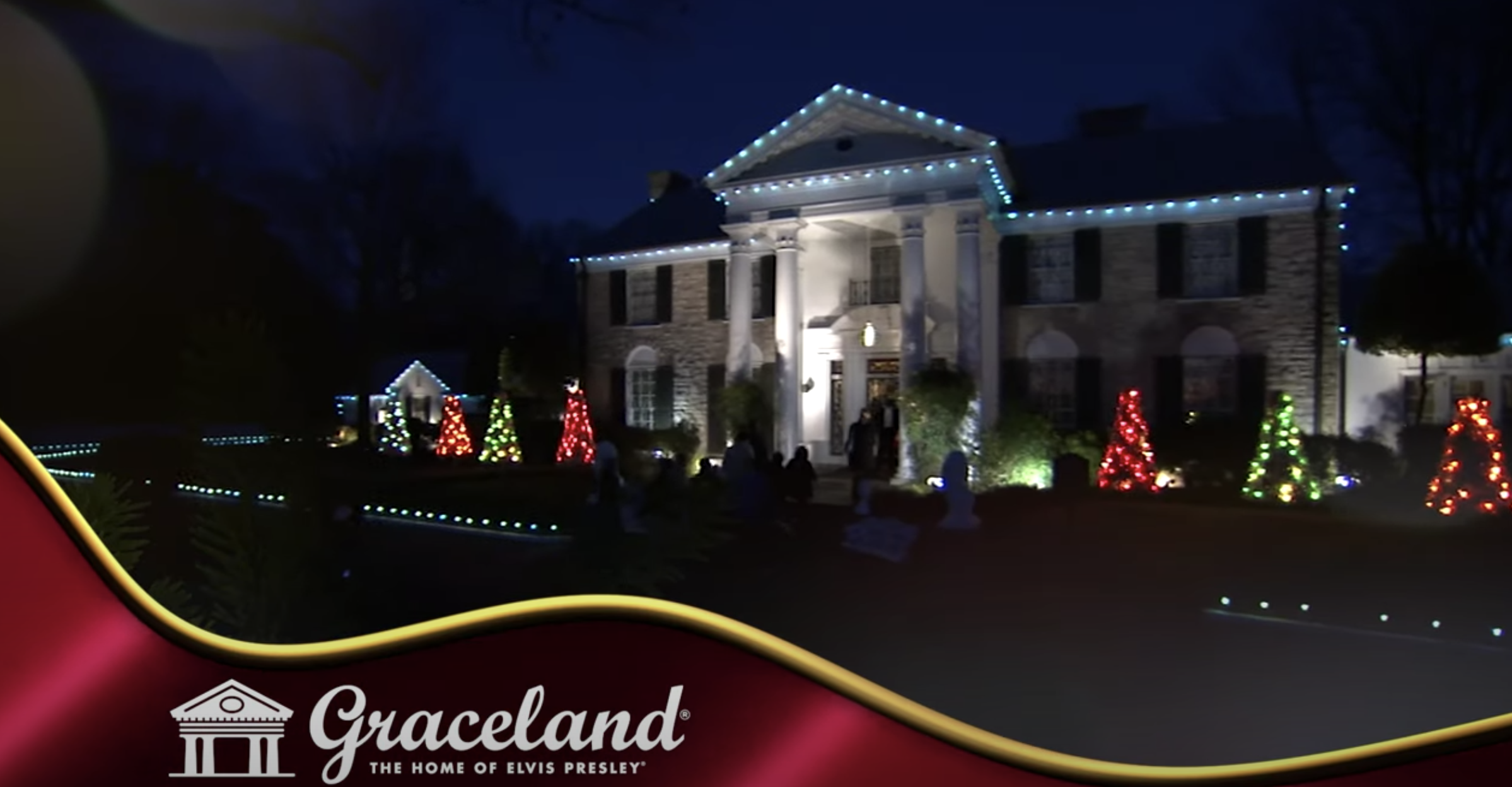 Elvis's family and friends would be treated to lavish and expensive gifts such as jewelry, fur coats, and yes, even cars! He would also give very generous 'cash bonuses' to the people in his inner circle each year.
RELATED: Elvis Presley's Cousins Recall Spending The Holidays With Him
Visitors would first see the driveway decked out head to toe in lights, so much that Elvis's father, Vernon, would joke that pilots would get confused landing their planes because they shone so brightly. They also had a very colorful Nativity scene in the front yard and Christmas wreaths at the stables.
Elvis loved Christmas and went all out every year with the decorations
In addition to the stunning outdoor decor, there would also be traditional decorations inside, including not one, but two trees. One tree in the living room, one in the dining room, and Pointsettia plants along the staircase and throughout the house. Elvis's cousin, Billy Smith, who has often opened up about his time with the King before, has elaborated on Christmastime at Graceland.
"Golly. it was almost like living in a fantasy world," he remembers. His wife, Jo, remembers Graceland being warm and welcoming during the holiday season. "Inside Graceland was like a wonderland, but it wasn't a formal thing. It was never formal, it was just casual…everybody sitting around talking. He wanted to make sure everybody had a good time, everybody was comfortable, all the guys [and] their wives."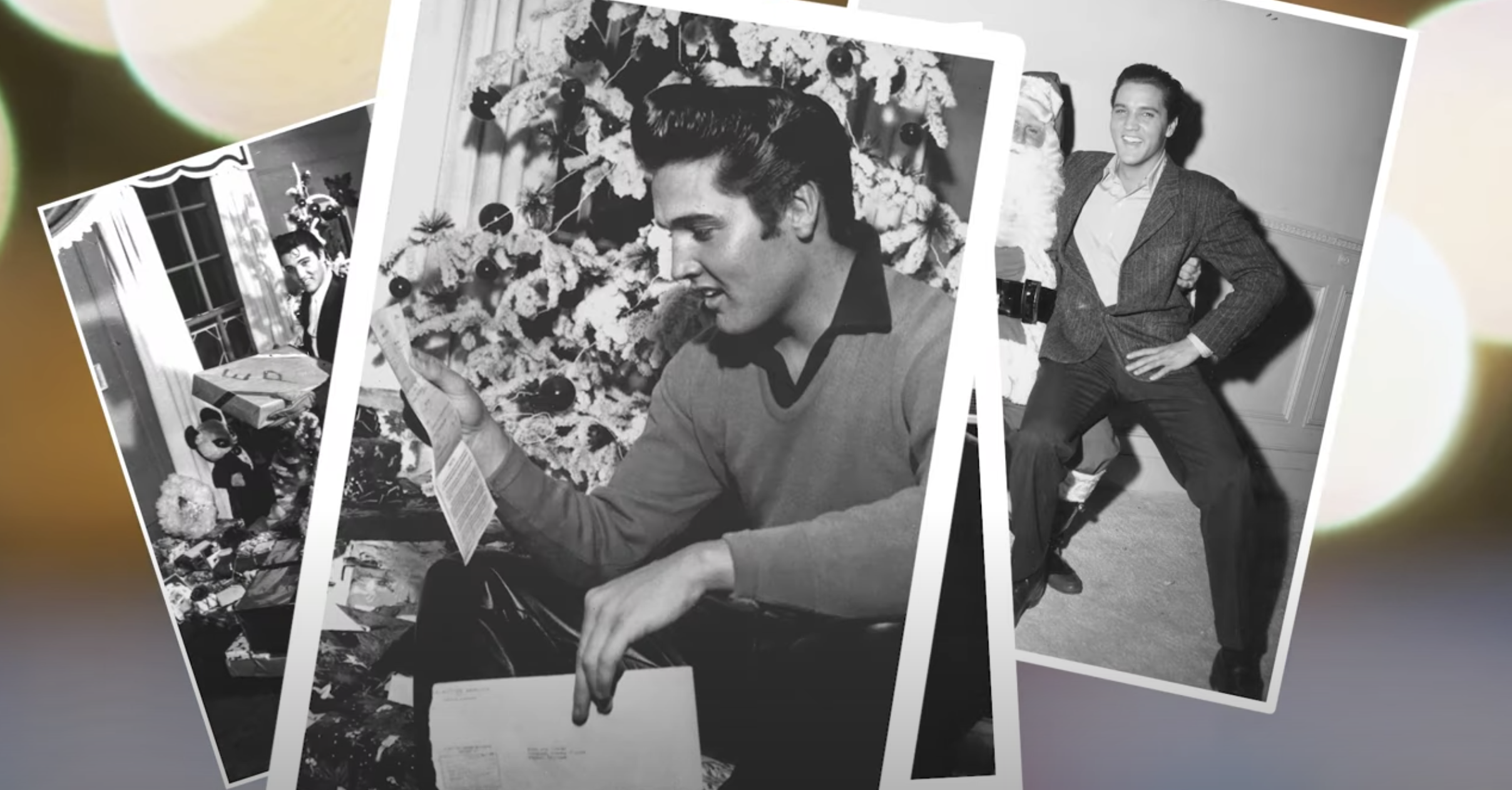 So, how is Graceland celebrating Christmas in 2020? A brand new animated music video for his hit Christmas tune, "Blue Christmas."
Take a deeper look into a Graceland Christmas via the video below!