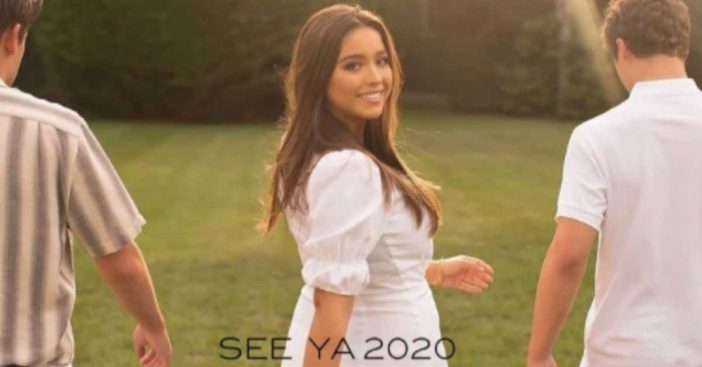 Kelly Ripa and her family are ringing in both Christmas and the New Year with their new holiday family card. She shared the card on Instagram, featuring two sides. One showcases all of her children posing together. The second one shows her daughter, Lola, looking back over her shoulder with the caption "See ya 2020" written on the bottom.
"Behold the card We wish you health, happiness and a break from 2020. Back of the card says it all," her caption reads. We hear ya, Kelly!
The Consuelos family holiday card for 2020… fitting!
View this post on Instagram
The photos were actually taken from a PEOPLE Magazine photoshoot with photographer Miller Mobley for the PEOPLE's inaugural Family Issue earlier this year. This also isn't the first time Ripa has used a PEOPLE's photoshoot picture for her own personal pleasure. Last year, she featured photos from her PEOPLE's Beautiful Issue to ring in the end of 2019 and the start to 2020 (although we had no idea what was to come!)
RELATED: How To Really Wrap A Christmas Present So It's Crisp, Neat, And Stylish
Last December, she told co-host Ryan Seacrest that it was the first time in 22 years she had appeared on a Christmas card. "I did not run this by the children, my husband — that is me trying to run into the photo to catch myself in the photo, too," she said at the time, showing off her pictures. However, she is not featured in this year's card, clearly.
View this post on Instagram
"You guys, I don't think you appreciate [the fact that] I'm in the Christmas card!" Ripa adds at the time. "The fact that 22 years later I finally made it into a Christmas card makes me enormously happy." Well, even though she's not on this year's Christmas card, it's still a stunning one that's also very fitting for this year. See ya, 2020!