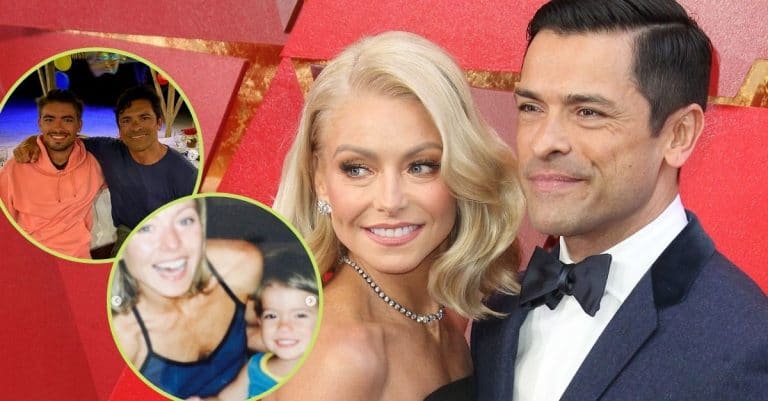 Kelly Ripa and Mark Consuelos recently celebrated their son Michael's 24th birthday and posted some new family photos for the occasion! Consuelos shared a bunch of photos of Michael through the years, with the caption, "Happy 24th birthday @michael.consuelos !! You led the way..We love you!!!"
Ripa posted a video featuring a bunch of shots of Michael and his friends and family members. The video was set to Muddy Waters' "Mannish Boy." "24 years ago at 7:17pm," Ripa writes in the caption, "you made your grand entrance into our lives and began our family! We love you bigger than big! @michael.consuelos."
It's Michael's 24th birthday!
View this post on Instagram
It has been a rather exciting time for the Ripa-Consuelos gang. Joaquin had his prom last night and will also be attending college at the University of Michigan and will be joining their wrestling team.
RELATED: Mark Consuelos Teams Up With Daughter Lola To Fight Hunger In America This Father's Day
View this post on Instagram
"Super excited to step into this next chapter with @umichwrestling! Honored to be part of this great program. Big thank you to @the_wrestling_coach , @buddylasta , @izzystylewrestling , and @seanbormet," Joaquin wrote alongside his announcement on Instagram.
After sharing what's going on in his next chapter of life, Ripa proudly shared photos of Joaquin and dad Consuelos in matching University of Michigan hoodies. Consuelos is wearing a Michigan wrestling hoodie, and Joaquin opts for a typical university sweatshirt.
View this post on Instagram
Super excited for all the fun events and occasions happening for the whole family!