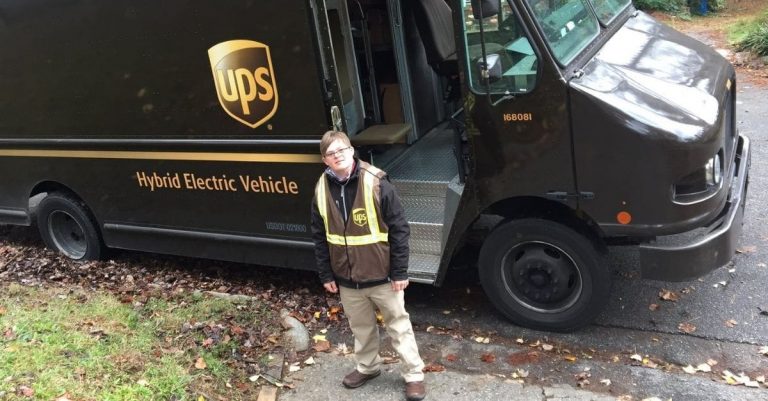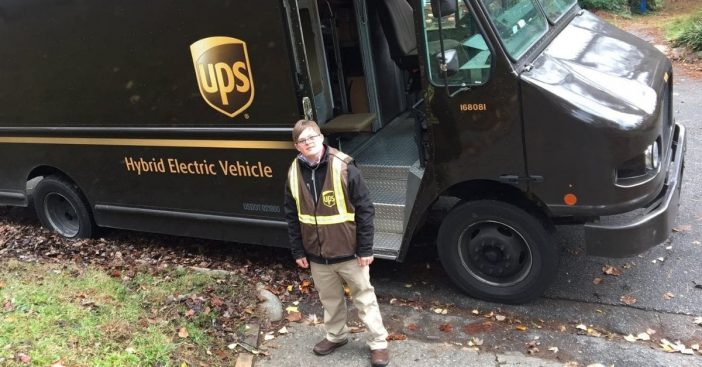 21-year-old Jake Pratt has Down Syndrome and was told his whole life he may never be "normal." He might never work a job or graduate from high school. He would never get his driver's permit or graduate from college. Well, he proved everyone wrong and got his chance after scoring his first job with UPS! He is working eight hours a day running packages to the doorsteps of eagerly awaiting customers.
Jake is even walking some 15,000 steps per day at his new job, and he's loving every minute of it! He's also been working maintenance at a golf course from 6 am to 10 am seven days a week. He's such a hard worker already!
Jake Pratt lands first job with UPS, proving all his non-believers wrong
Welcome to the UPS family, Jake! We're lucky to have you on the team. https://t.co/d9QdAjJOQK

— UPS (@UPS) December 2, 2020
Jake is an inspiration to all of us, reminding us to never stop working hard and following your dreams. He makes his lunch the night before, places all his clothes out for the next morning, and always shows up early with a smile on his face. He's proving that people with Down Syndrome, or any sort of disability, should not be overlooked any longer. Way to go, Jake, on getting your first job with UPS!
RELATED: Model With Down Syndrome Gets To Strut Her Stuff On The Catwalk
View this post on Instagram
Scroll through the photos above to see Jake in action!