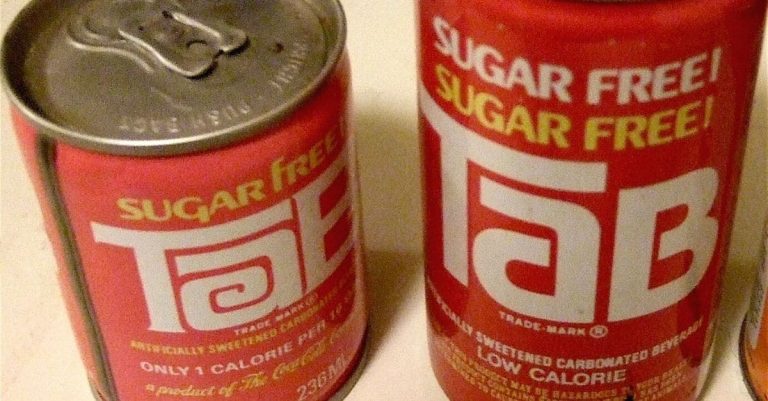 Do you remember Tab? It is a soft drink made by Coca-Cola and was basically the original diet soda. While Tab is not really available much these days, Coca-Cola has officially announced that they are discontinuing Tab after 57 years.
It was never a huge seller for Coca-Cola, but there were some loyal Tab fans that made the drink popular over the years. Tab was Coca-Cola's first run of a diet soda but it wasn't the first-ever. The drink No-Cal was actually the very first diet soda made in 1952.
Tab had some challenges but remained a popular diet soda choice
These drinks were advertised to dieters across America, promising no weight gain like traditional sodas. They didn't want to call the early versions Diet Coke or Diet Pepsi but instead came up with a catchy name. Thus, Tab was born. It was written as TaB and the tagline read, "How can just one calorie taste so good?"
RELATED: Coca-Cola No Longer Selling Tab And Other Iconic Drinks After 2020
In the '60s, Coca-Cola introduced a diet soda with a grapefruit flavor called Fresca. In 1969, the FDA banned the sweetener cyclamate after realizing that large doses could cause cancer. Cyclamate was one of the main ingredients in Tab and they were forced to reformulate. They primarily used the artificial sweetener, saccharin, which FDA also warned against. They were forced to reformulate again in the '80s.
So, Coca-Cola decided to try a new drink: Diet Coke to compete with Diet Pepsi. Over the years, Tab's popularity plummeted and rumors of discontinuation have gone around. Now, it is official. Tab is going away forever. If you're a fan, you might want to pick up a case or two now.
This story may contain affiliate links from which we may earn a small commission.