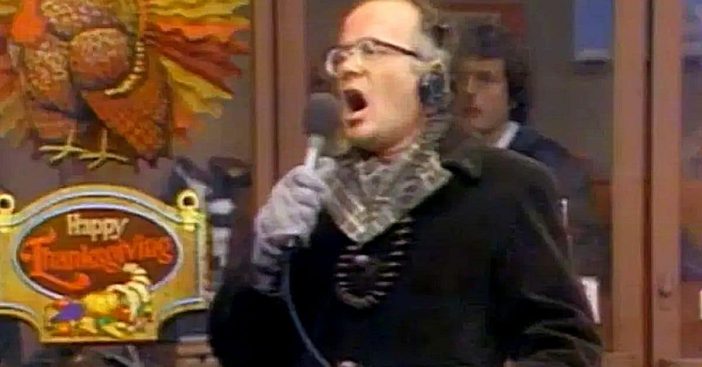 Cincinnati residents readily know and love WKRP in Cincinnati. The regional sitcom pulls back the curtain on an Ohio-based radio station. Its fame exponentially expanded thanks to its Thanksgiving episode, "Turkeys Away." 2020 marks the 42nd year since its monumental debut.
WKRP in Cincinnati blends timely references with outrageous situations while tapping into Thanksgiving holiday fondness. All this acts as the recipe to create not just a regional favorite but a national classic. Learn more about the episode and celebrate another anniversary here.
Setting the foundations for a classic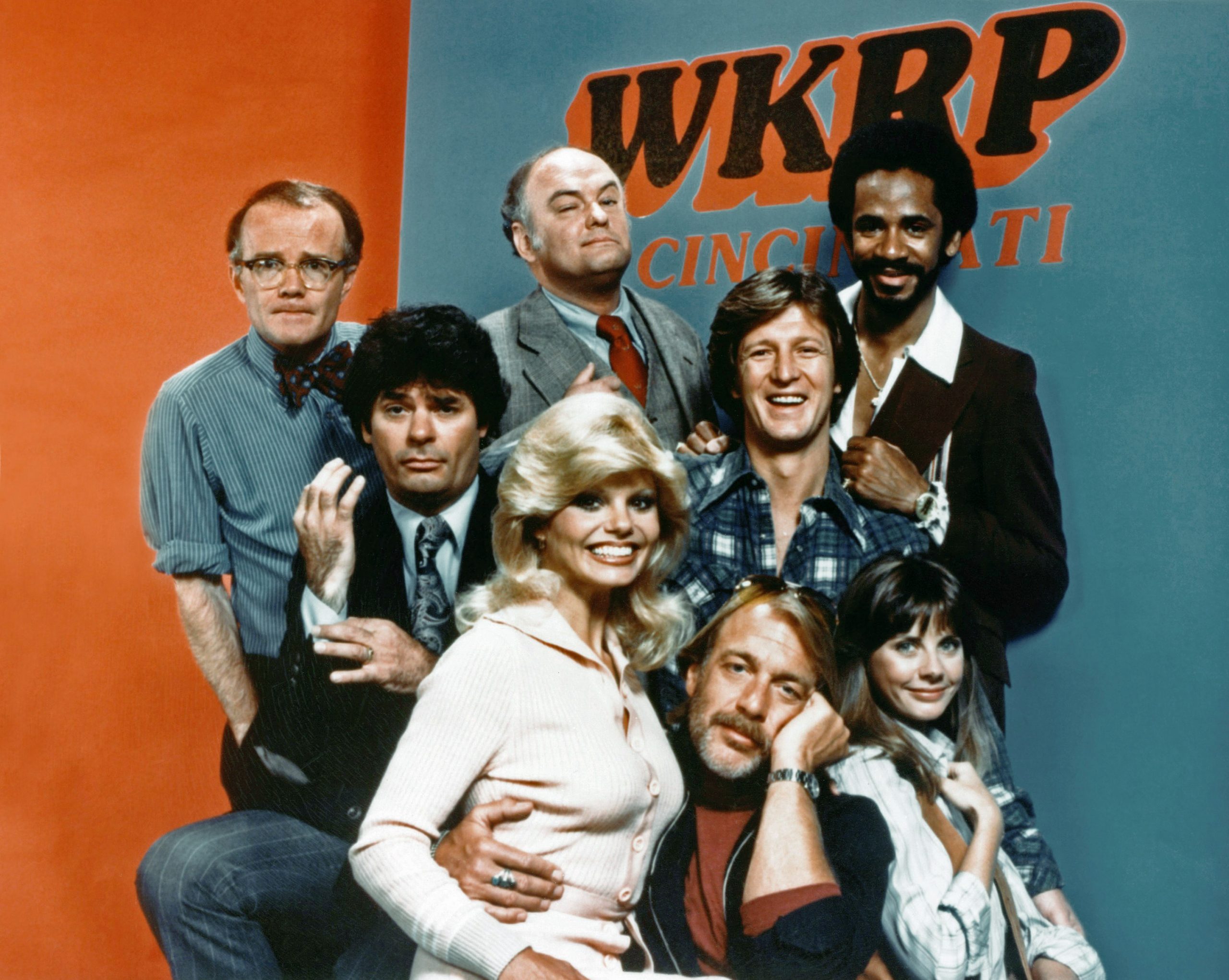 Show creator Hugh Wilson had his work cut out for him when creating WKRP in Cincinnati, even before 'Turkeys Away." When he settled on the idea of depicting a struggling radio station looking for redemption, Wilson then needed a name. WKRP came about because all his other call signals already belonged to established stations. MeTV reports from an interview that Wilson went with WKRP because one could read it as "crap." Finally, he tried different locations and when WKRP in Detroit didn't resonate, he fell in love with the sound of Cincinnati.
RELATED: Here's Every State's Most Popular Thanksgiving Side Dish
Seven episodes into season one, WKRP in Cincinnati brought viewers "Turkeys Away." As the Cincinnati branch of USA Today notes, it came on an already momentous day. Back in 1938, Orsen Wells' radio play "War of the Worlds" gave listeners a chilling look at an alien invasion. Jump ahead forty years and we have "Turkeys Away," featuring live turkeys descending from a helicopter upon a Cincinnati mall.
Turkeys away!
Look out, Alfred Hitchcock's The Birds. There's another bird-based horror scenario, and this one involves turkeys. Flightless as they are, WKRP decided to drop them from a helicopter over a Cincinnati mall for shoppers…much to the shoppers' horror. Reporter Les Nessman (played by Richard Sanders) filled in the visuals with some iconic lines that endure to this day.
"Something just came out of the back of the helicopter. It's a dark object. Perhaps a skydiver. A second. A third … no parachute yet. … Oh my God, they're turkeys!" he recounted. But general manager Arthur Carlson swore, "As God is my witness, I thought turkeys could fly."
This article may contain affiliate links from which we may earn a small commission.
This fantastic episode made our Countdown of Shocking TV Episodes from a stereotypical comedy:

For more of these throwback videos, check out our YouTube Channel!