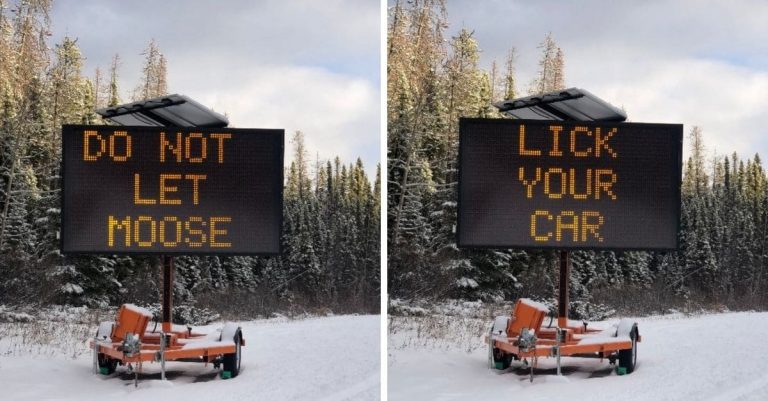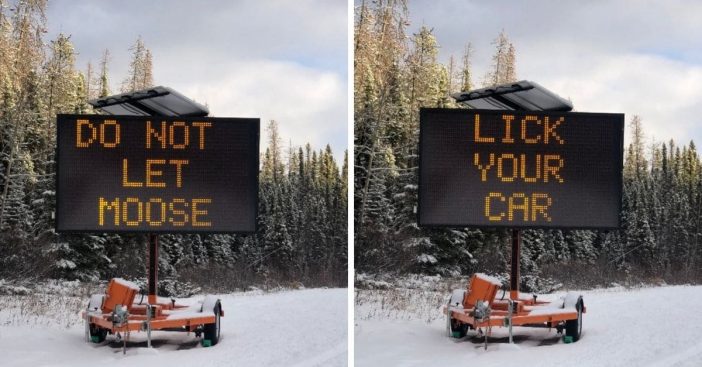 Canadian officials have a very important message for their drivers: "Do not let moose lick your car." Officials located in Jasper have put up signs asking motorists to avoid letting moose lick their vehicles. This is because apparently, moose are trying to approach cars and lick the salt off them.
Jasper National Park spokesman Steve Young has spoken to CNN about the strange situation. "They're obsessed with salt, it's one of the things they need for the minerals in their body," he says to CNN. "They usually get it from salt lakes in the park, but now they realized they can also get road salt that splashes onto cars."
Do not let moose lick your car
Oh hi, moose. We have strict instructions about your snack habits. #jasper #Alberta 🇨🇦 pic.twitter.com/xSNo7YBrXS

— Carolyn Campbell (@_CLCampbell) November 15, 2020
At Jasper National Park, many people hope to catch a glimpse of a moose in the area, but letting these animals near your car is actually pretty dangerous. If people allow moose to lick the salt off their cars, they can become habituated with being around cars. This ultimately poses a safety risk to both the driver and the animal.
RELATED: 11 Bizarre Home Remedies Our Grandparents Used That Actually Work
"Moose and cars are not a good mix. If you hit the moose with your car, you take the legs out from under it and it's going through your windshield," Young notes. The best way to avoid such a situation is to simply drive away when you see a moose approaching.
Those who interact with moose in the area may face a pretty hefty fine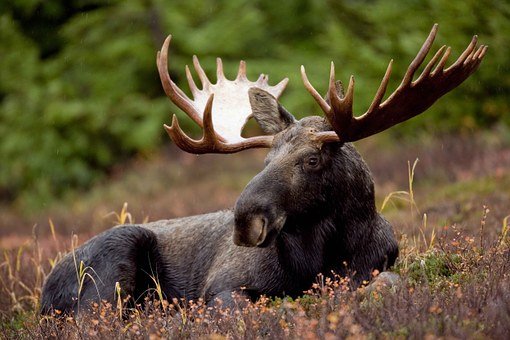 Both Young and other officials have also emphasized the importance of staying inside their vehicle when a moose or any other wildlife approach them. Some animals may run away when humans approach, but moose may feel threatened and charge at humans. "We've been seeing a lot more moose lately. The wolf population is decreasing, which means there's fewer predators and the moose population is going up as a result," says Young. "This also means people need to be respectful and give them space."
Additionally, visitors may not feed, entice, or disturb any of the wildlife in the area or they may face up to a $25,000 fine by Canadian officials.