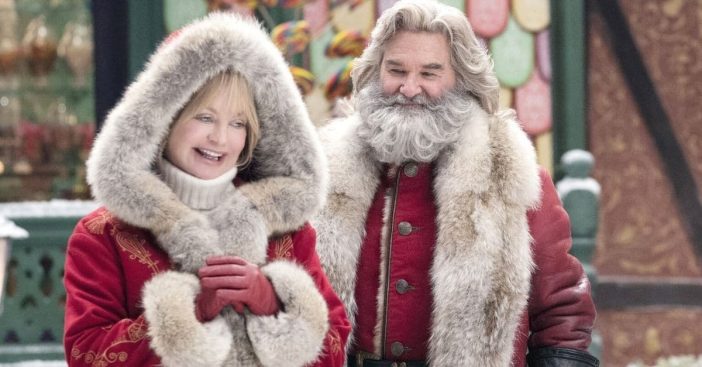 Goldie Hawn only made a brief cameo at the end of 2018's The Christmas Chronicles. Kurt Russell was the main character, playing Santa Claus in the Netflix Christmas movie. Now, The Christmas Chronicles 2 has been released and Goldie Hawn brings the magic of the holidays as Mrs. Claus.
Kurt and Goldie, a real-life couple, are reunited on screen for the first time since Overboard in 1987. In the film, Kate (Darby Camp) returns, this time joined by her mother's boyfriend's son Jack (Jahzir Bruno). They are spun through a wormhole and sent to the North Pole, where they find out that Santa and Mrs. Claus need their help.
Goldie Hawn and Kurt Russell are magical as Santa and Mrs. Claus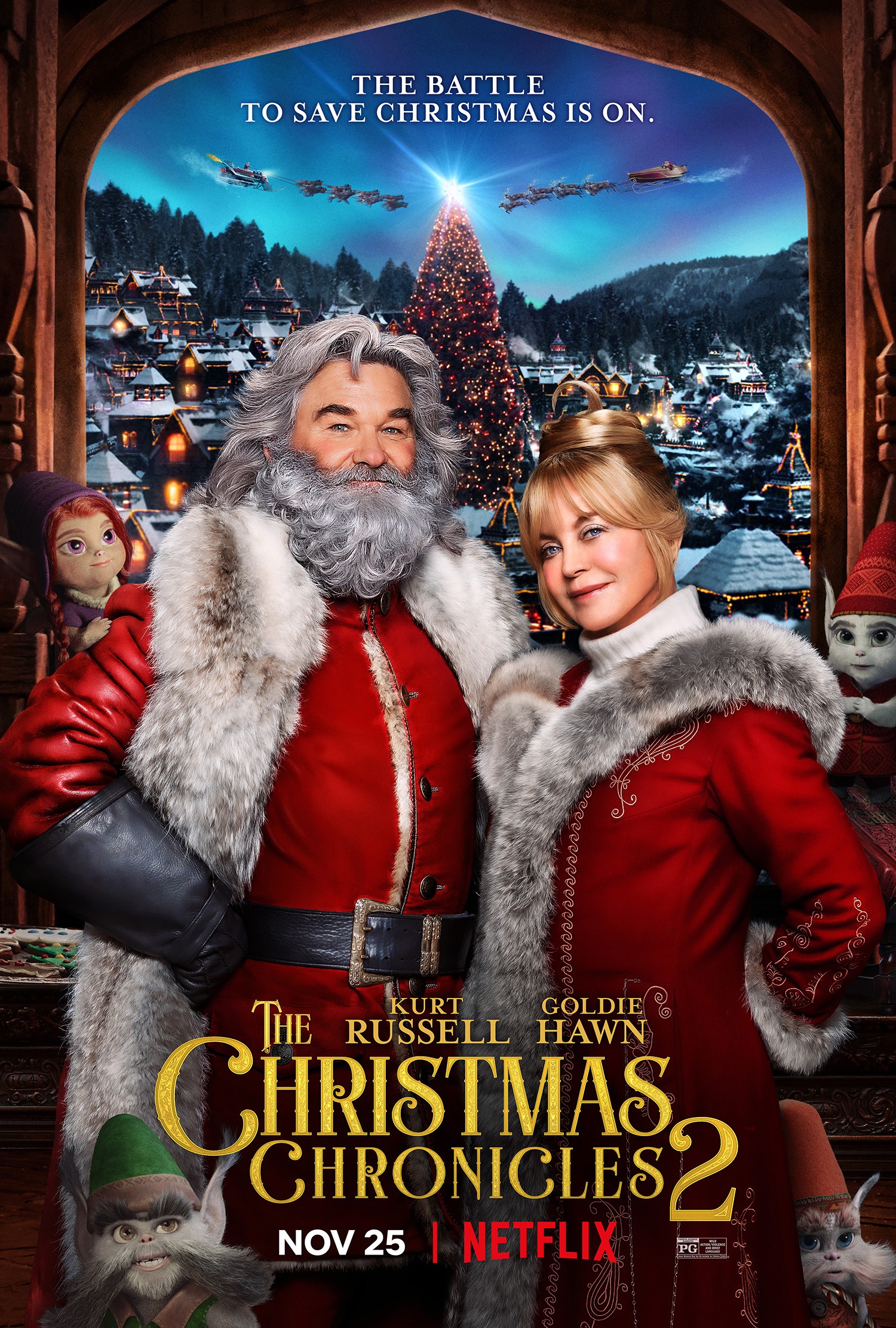 The North Pole is in trouble because Belsnickel (Julian Dennison) wants to boot Santa from his gig and take over. He was previously an elf but felt rejected and is now evil. He steals the Christmas tree star which has special powers and is constantly trying to destroy Santa and take over Christmas. Perhaps an overdone concept, but a jolly film nonetheless.
RELATED: Kurt Russell & Goldie Hawn Return To Save Christmas In 'The Christmas Chronicles 2' Trailer
Of course, fans know that the film will have a happy ending but it is welcomed in 2020. I think we could all use a little Christmas cheer brought by Goldie and Kurt. Goldie looks beautiful as Mrs. Claus and is as sassy as ever, joking that it should be called Mrs. Claus's village because she did all of the designing.
Watch the trailer for The Christmas Chronicles 2 below. Will you be watching it this holiday season?