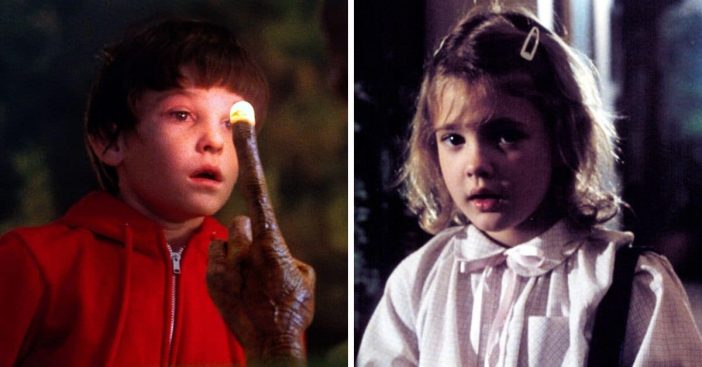 Since the 80's Henry Thomas has been in a plethora of films and television shows. Most recently he has appeared in The Haunting of Hill House and The Haunting of Bly Manor. However, the 45-year-old Texas native will always be remembered for his role as Elliott in the beloved Spielberg film E.T.
Thomas received this important role at the age of only nine years old. In an interview with Yahoo Entertainment, Thomas discussed landing the role, gaining fame at a young age, and of course, his co-star Drew Barrymore, a seasoned professional at 7 years old.
The Audition
When a nine-year-old Henry Thomas auditioned for the role of Elliott in Spielberg's E.T., he got the part that very same day. Thomas recalled, "It's the only time in my career that I've gone in auditioning and left knowing that I had a job." Thomas' performance was all that was needed to secure the role.
RELATED: Harrison Ford's Cameo Was Cut From The 1982 Film 'E.T.'
In order to pull off this tearful audition, Thomas admitted he had a trick up his sleeve.  "I figured out that I could think of my childhood dog that had died, and I could bring myself to tears," he stated of his audition with Spielberg. "So I used that poor dead dog for several years until it just didn't work anymore and I had to find something else."
Working With Drew Barrymore
Thomas also discussed working with a seven-year-old Drew Barrymore. Despite her age, Barrymore was already a seasoned professional.  "The first thing Drew said to me was, 'How many films have you been?'" Thomas recalled of the actress who was to play his younger sister. "And I said, 'Just one.' And she goes, 'Oh, poor baby. I've been in five or six.'"
Barrymore truly had been acting since she was less than a year old. "That kind of summed up Drew right off the bat," Thomas remembered of their initial interaction. "She had Hollywood down." From Barrymore's interview above with NBC, it's easy to tell that she was already comfortable in the spotlight, and was the perfect on-screen little sister for Thomas.
RELATED: Fascinating Facts About 'E.T. The Extra-Terrestrial' On Its 35th Anniversary