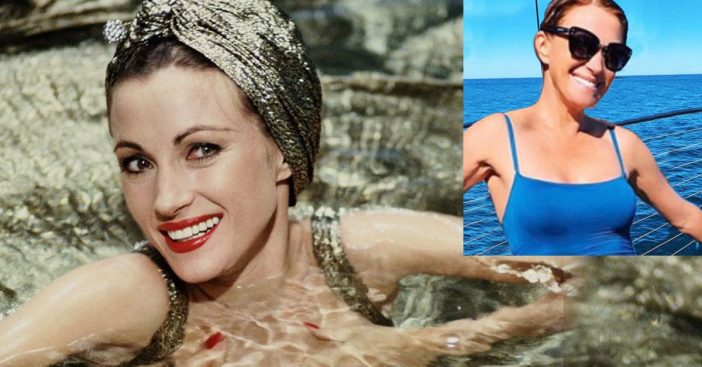 UPDATED 6/28/2023
When you consider that over the past 50 years actress Jane Seymour has starred in about 100 TV movies, television shows, and feature films, it seems kind of odd to hear that she doesn't consider herself a celebrity. Certainly not in the traditional way that people in the United States tend to do, which she says isn't quite the same in England.
"I'm just me," she says matter of factly on an episode of the online InnerVIEWS. "Whether I'm acting or I'm talking to you you or doing the dishes and try to get the kids off to school, I'm just me. But you sort of get used to people knowing who you are and know you. And you just don't have the privacy that you used to. You kind of get used to it."
After all this time, one would certainly hope so.
She was born Joyce Penelope Wilhelmina Frankenberg on February 15, 1951, in Uxbridge, Middlesex, England. Although she was educated at the Tring Park School for the Performing Artists in Hertfordshire, her first love was actually classical ballet. As she describes it, she was born with flat feet and a speech impediment, but she danced everywhere, her mother telling her that she had a tendency to dance in the kitchen where she knocked over pretty much every pot and pan. Finally, her mother sent her to ballet class where she says she learned how not to have flat feet.
"I became obsessed with it to the degree that by the time I was 13, I was insisting to my parents that life would be over unless they let me go to the Royal Ballet school or a professional ballet school," Jane explains. "We had no money, but my father [a gynecologist] had answered an ad in a British medical journal to switch gynecologists' daughters with a Hungarian doctor's to experience a different lifestyle. So I went off to Hungary, an Iron Curtain country."
Rescue From Hungary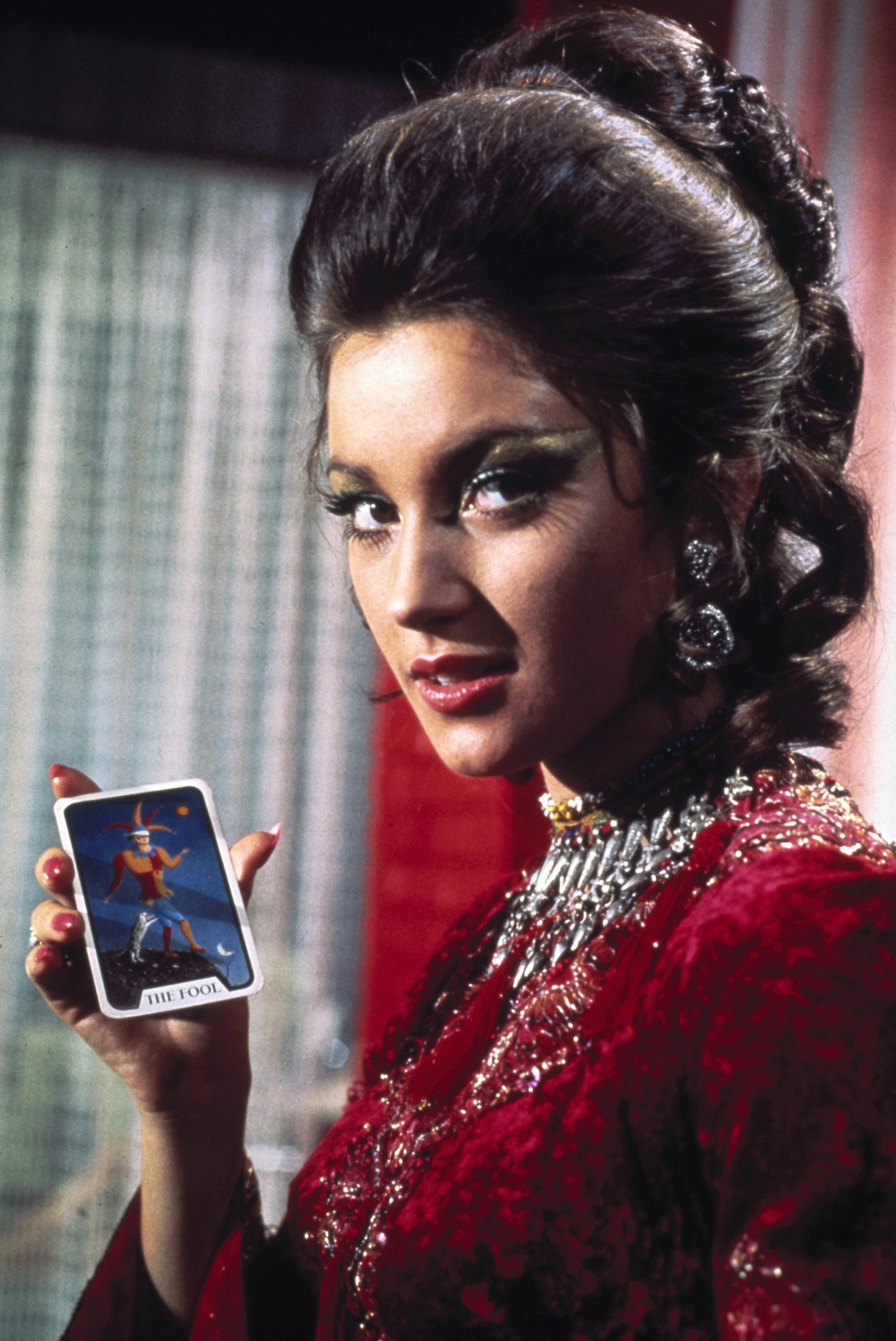 Jane was there for a while and was approached by a woman who offered her a place at the Hungarian ballet school. Once her parents heard that, they went to Hungary to bring her home, her father saying that she could go to a ballet school in England if that was something she was truly passionate about. The school she eventually attended taught not only ballet, but acting, singing and a number of other things. Then she suffered an accident that "made me become an actress by default."
Over the years people have told her how well she does in period pieces — indeed, below you'll see just how many she's appeared in — which she credits to her ballet background. "I know how to stand up straight," she told journalist Ernie Manouse, "and use a fan and how to curtsy. I can do all those minuets and dances and waltzes. You know, every time I dance with a male actor from this country [America], they think they have three feet — and they do; they've somehow managed to tread on two of mine at the same time. It's astounding. If I do a period piece, the women have no idea how to do needlepoint or any of the things women from early days did. It's about movement. Riding horses, even driving antique vehicles. I mean, these are things I learned to do and I've become very handy. i always tell people who are trying to act to do a bit of the gym, certainly study, but do a lot of physical stuff. Sword fighting, dancing movement — I mean, you just can't get enough of it."
The way Jane sees it, life is like a giant wave: "It grows, it swells, it crests, the wind takes it to this sort of spectacular moment, and then it crashes magnificently and it doesn't stop. It doesn't crash and stop and look back at itself. It crashes and is immediately going back into being the next wave. I always feel life is like that. You're always in motion. You're always in movement."
Playing Solitaire
Jane's first role was an uncredited one in the 1969 movie Oh! What a Lovely War, followed a year later by The Only Way, Young Winston (1972) and The Best Pair of Legs in the Business (1973). In 1972, she appeared on episodes of the British shows The Pathfinders, The Strauss Family, and The Onedin Line — being cast in 10 episodes of the latter — which nearly ruled out her first really big movie role, as James Bond girl "Solitaire" in the eighth 007 film Live and Let Die, and the first to star Roger Moore.
"I was doing television with the BBC, a period drama series called The Onedin Line," Jane explains in an exclusive excerpt from the James Bond oral history book Nobody Does It Better. "I was playing the villainess who was a virginal woman in the 1880s who had inherited her father shipping line."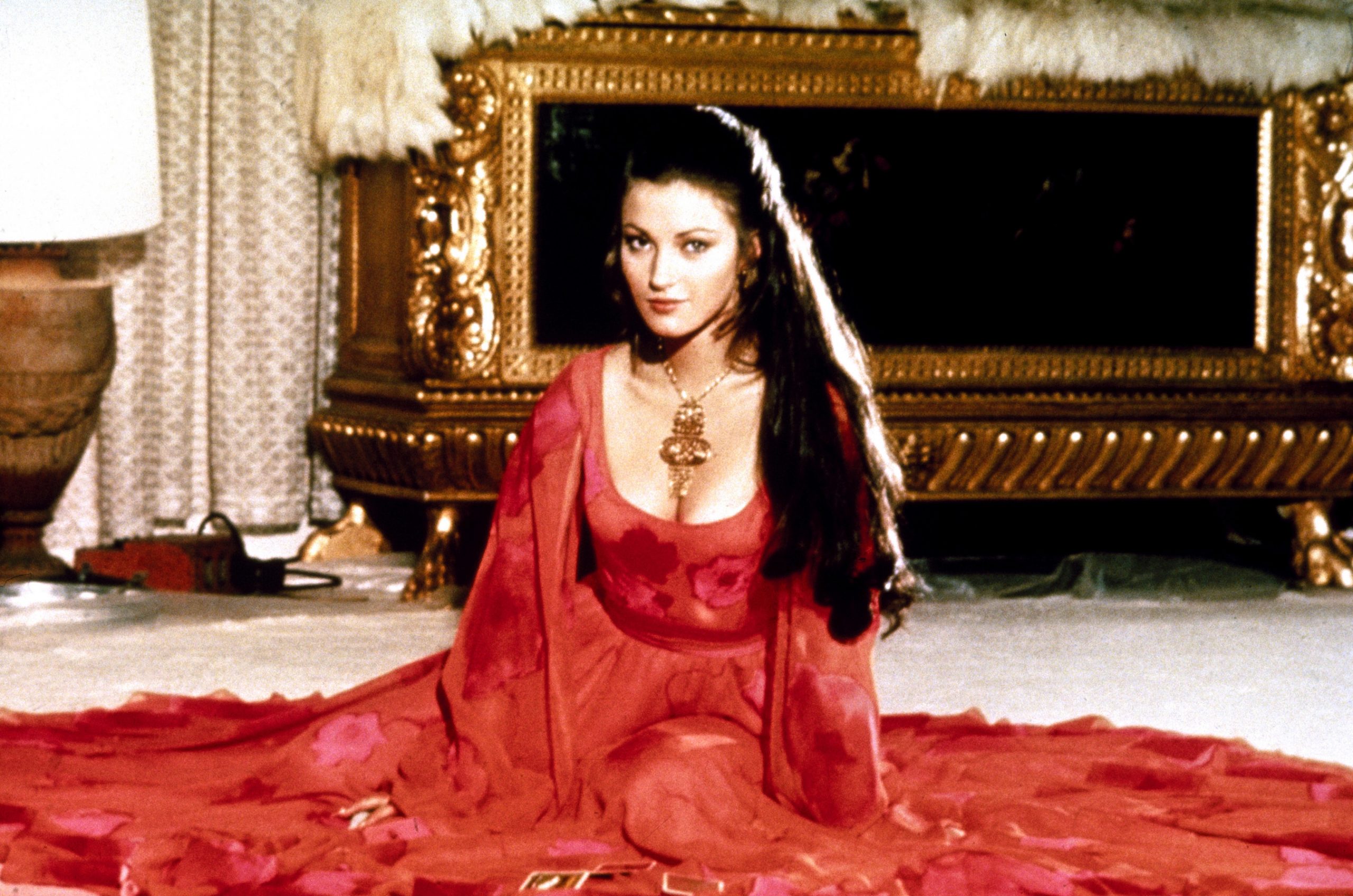 Bond producers Albert R. "Cubby" Broccoli and Harry Saltzman became aware of her and pursued her for the role. "My agent and I had a conversation with the BBC and the guys there were not going to let me out of my contract," says Jane. "My agent kept saying, 'Don't you realize if she does the Bond film, she'll be a star? And if she's a star, you'll forever be famous for being the one that discovered her.' And the producer was not buying that. My agent said, 'Look, talk to your wife tonight and speak to me in the morning. Just think about it.' So apparently what happened is he went home and he told his wife. And his wife said, "Of course you can move scenes around. And then she can do your thing and the other thing, and then your thing will be worth more, because she'll now be starring in a Bond film.' Then I went away for two weeks in New Orleans to shoot scenes from the film. I came back and I finished the series, then I did everything in England for the Bond film."
'Queen of the Mini-Series'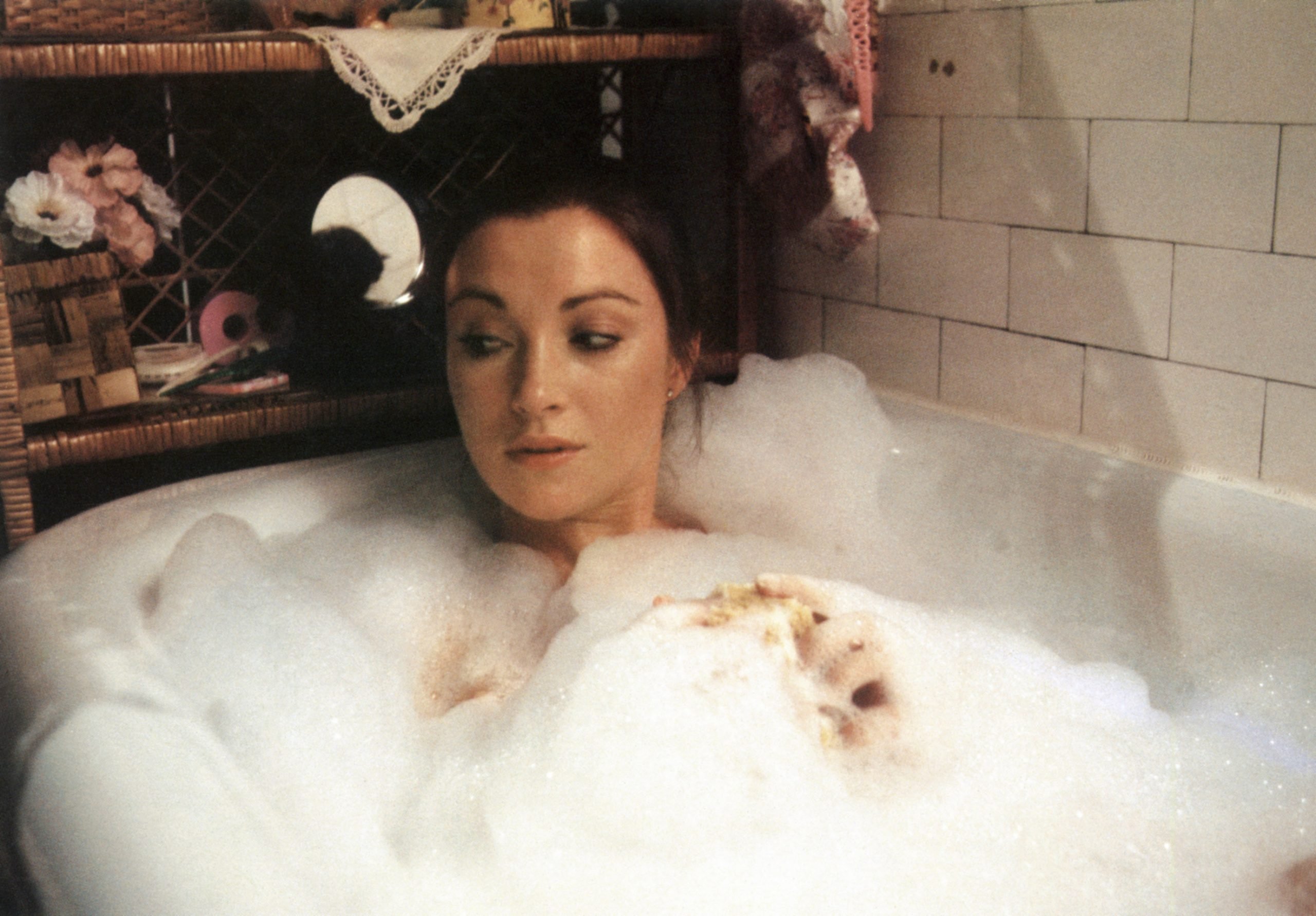 Being in the spotlight thanks to Live and Let Die, finding work was no longer a problem. As she related to NPR, "I met Renee Valente, who was a casting director at the time. And she said, 'If you can lose your English accent, you would do very well in America.' I came to America with no work permit, no agent, nowhere really to live, and within six weeks I got my first role in [the 1976 mini-series] Captains and the Kings. I became labeled as the 'queen of the mini-series,' because I did one mini-series after another. Basically, I worked consistently and usually with a different American accent every time."
Before the whole mini-series and TV movie thing kicked in fully, Jane found herself cast in one of the big television events of the 1978 to 1979 season — Battlestar Galactica, about the remnants of humanity traveling through space looking for the lost colony of Earth. She was in a total of five episodes, the three-hour pilot, and two additional shows.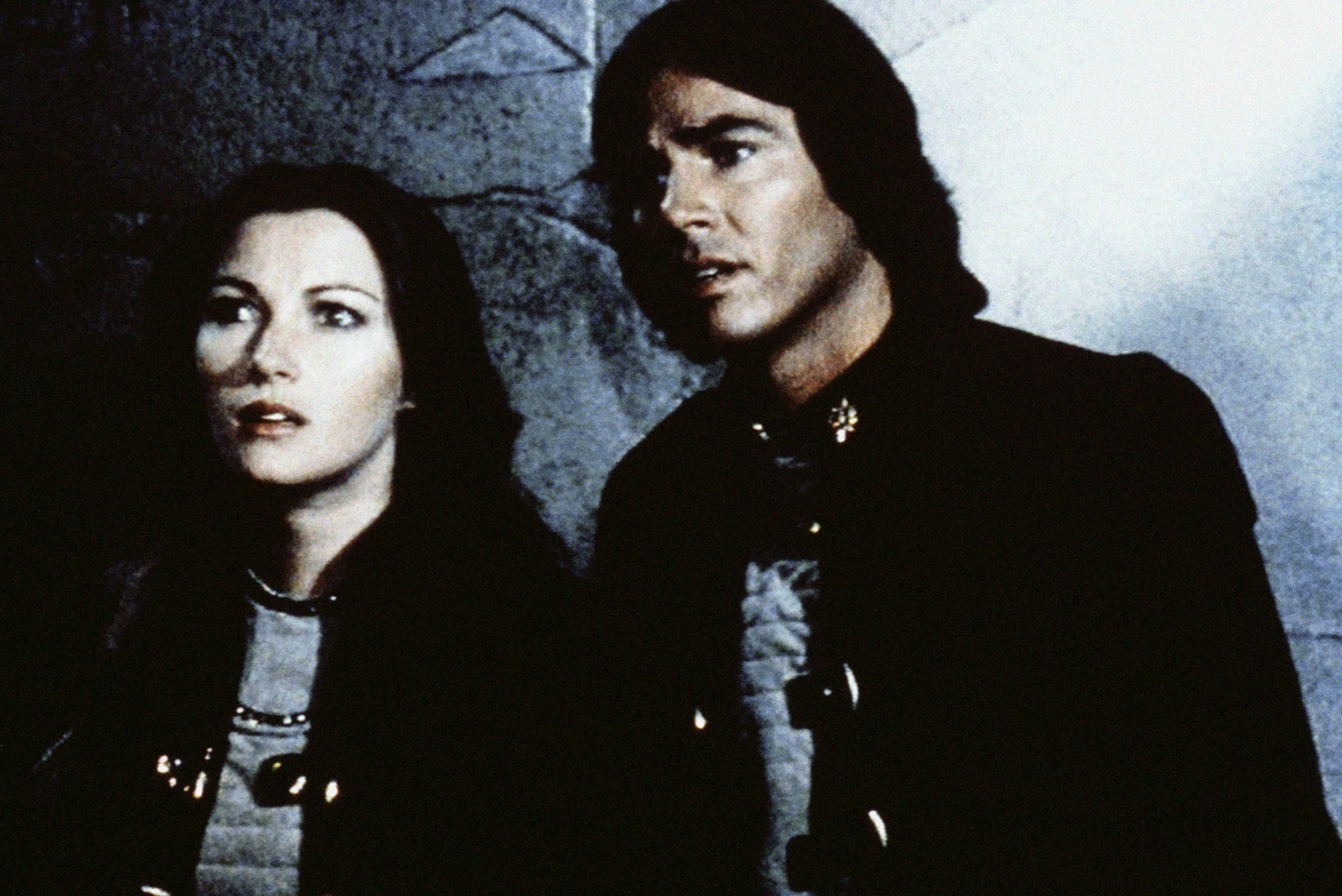 "I was only supposed to be in the pilot," says Jane in an exclusive excerpt from the oral history of Battlestar Galactica, So Say We All. "And I died in the pilot. But then they reshot the whole thing without telling me and then wanted me to stay for the whole show, because I tested higher than the other girls that they'd hired to be regulars. I said I'd do another two-hour special. I just didn't see myself doing a series."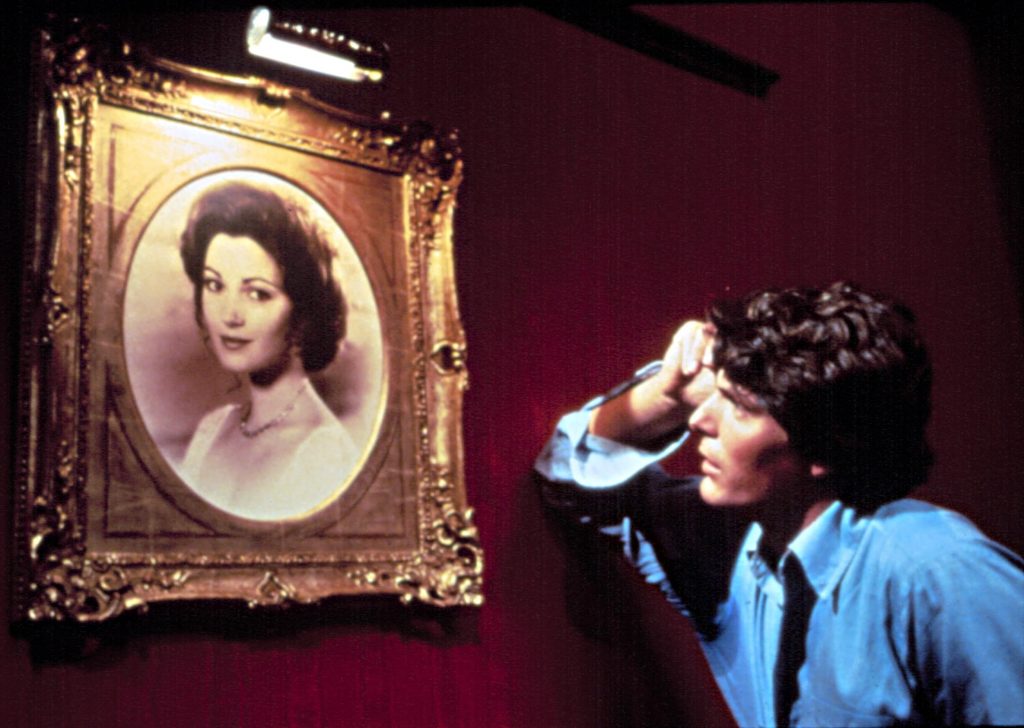 In 1980, Jane co-starred with Christopher Reeve, who had amazed audiences with his portrayal as the Man of Steel in 1978's Superman: The Movie, in the time travel romance Somewhere in Time (more details of which can be found in the guide to her career below). Only a modest success in its initial release, it's a film that has only grown in popularity over the decades.
"It was a wonderful, small movie when it came out that captured the imagination and dedication of millions of viewers globally," Jane told The Lady. "It's such a special, timeless story and the quintessential romance of the idea of finding love and of it being somewhere in time. That it's not necessarily in your time and that it can travel through time and space, but that this kind of love can exist. It was one of my favorite movies that I've ever done and certainly something that people stop and talk to me about pretty much every day of my life wherever in the world."
'Dr. Quinn, Medicine Woman'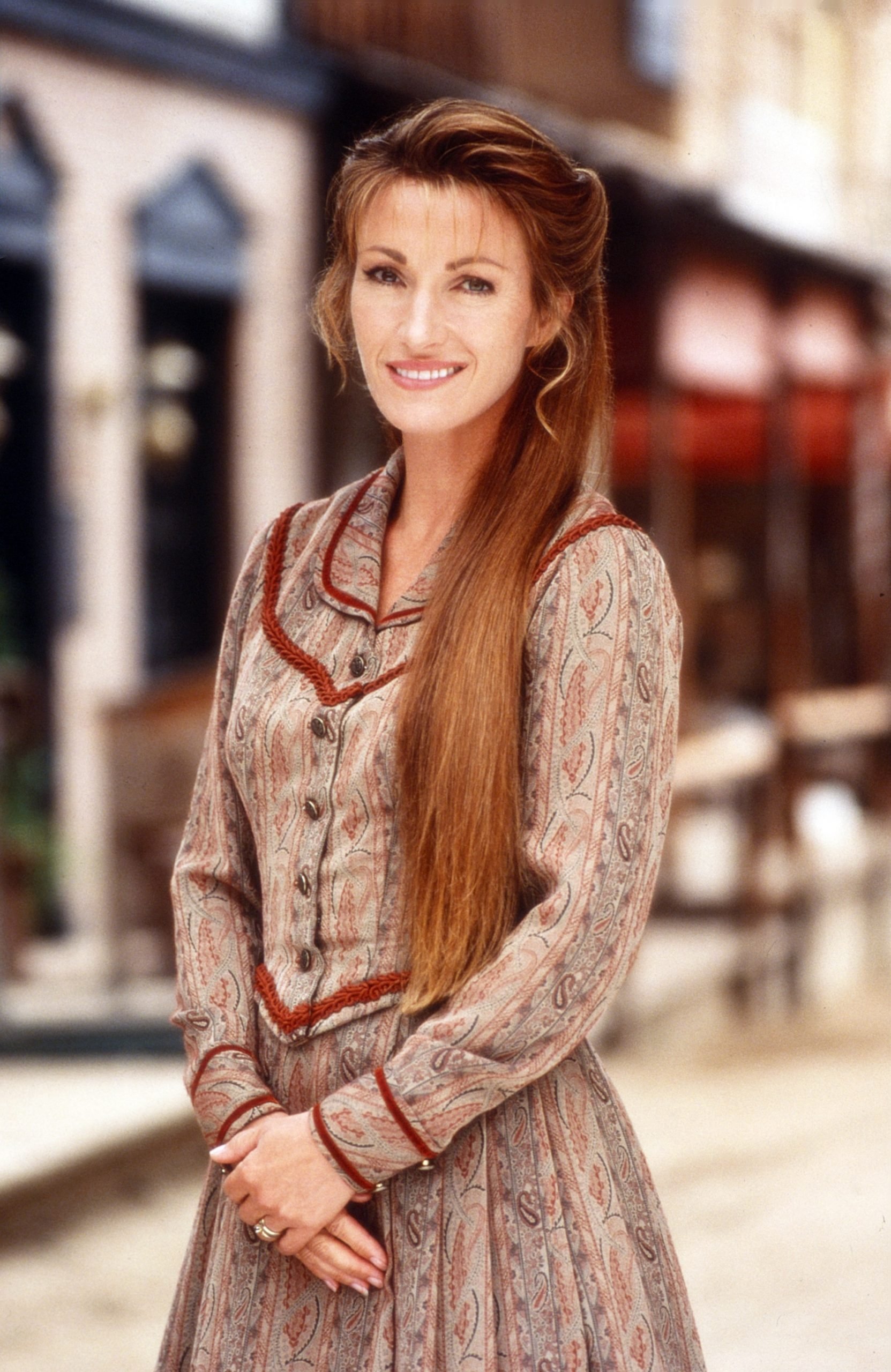 From 1980 to 1993, Jane starred in 27 films, TV movies, mini-series, and TV shows, but by 1993 she was ready to "settle down" with her first series, Dr. Quinn, Medicine Woman, in which she played Dr. Michaela "Mike" Quinn, a doctor in the Old West. For her, it was a genuine highlight of her career.
She told Ability Magazine, "I feel Dr. Quinn is a role model for many reasons. She's a mother of an extended family and she's trying to help people in the town she's in to not be bigots, to not be racist, to help them ecologically — she's very much a modern woman in the 1870s. She's a very educated woman who is open-minded to other people's ideas and other people's beliefs, which include Cloud Dancer, who is a Native American character on the show who has healing methods and spiritual beliefs that are unlike those of the town's people. She's based on a compilation of people. There were, of course, women doctors during this period out in the West. However it isn't based on any particular one. It's more of a 'What if?' What one hopes is that a woman could have had this kind of influence."
"I'm very proud of it," she added to smashinginterviews.com, "because even when you watch it today, it hasn't aged at all and stands up. Of course, it was set back in the 1870s anyway, so it doesn't age at all. The subject matter that we were discussing each week is still relevant today. Everything from pollution of the water to different medical practices, being tolerant of other religions and people."
Things Still Haven't Slowed Down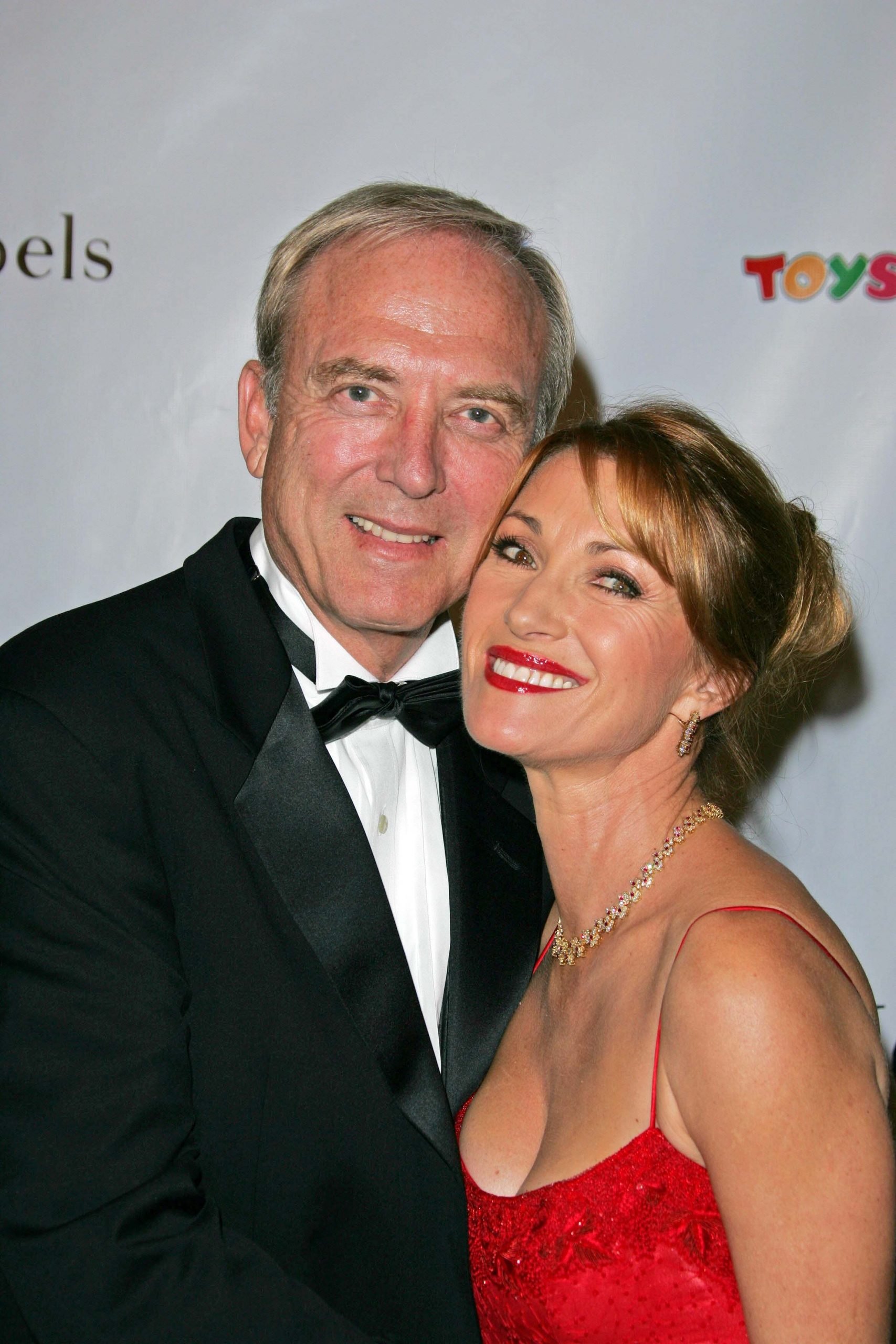 Incredibly, Jane's life and career have never slowed down since Dr. Quinn. She has been in dozens of different projects, the most recent of which is 2020's Friendsgiving. On top of that, she's written no less than 10 self-help and inspirational books and has teamed up with Kay Jewelers to design the "Open Heart Collection."
In her personal life, Jane has been married four times, to Michael Attenborough from 1971 to 1973, Geoffrey Planer from 1977 to 1978, David Flynn from 1981 to 1992, and James Keach from 1993 to 2015. She is the mother of four.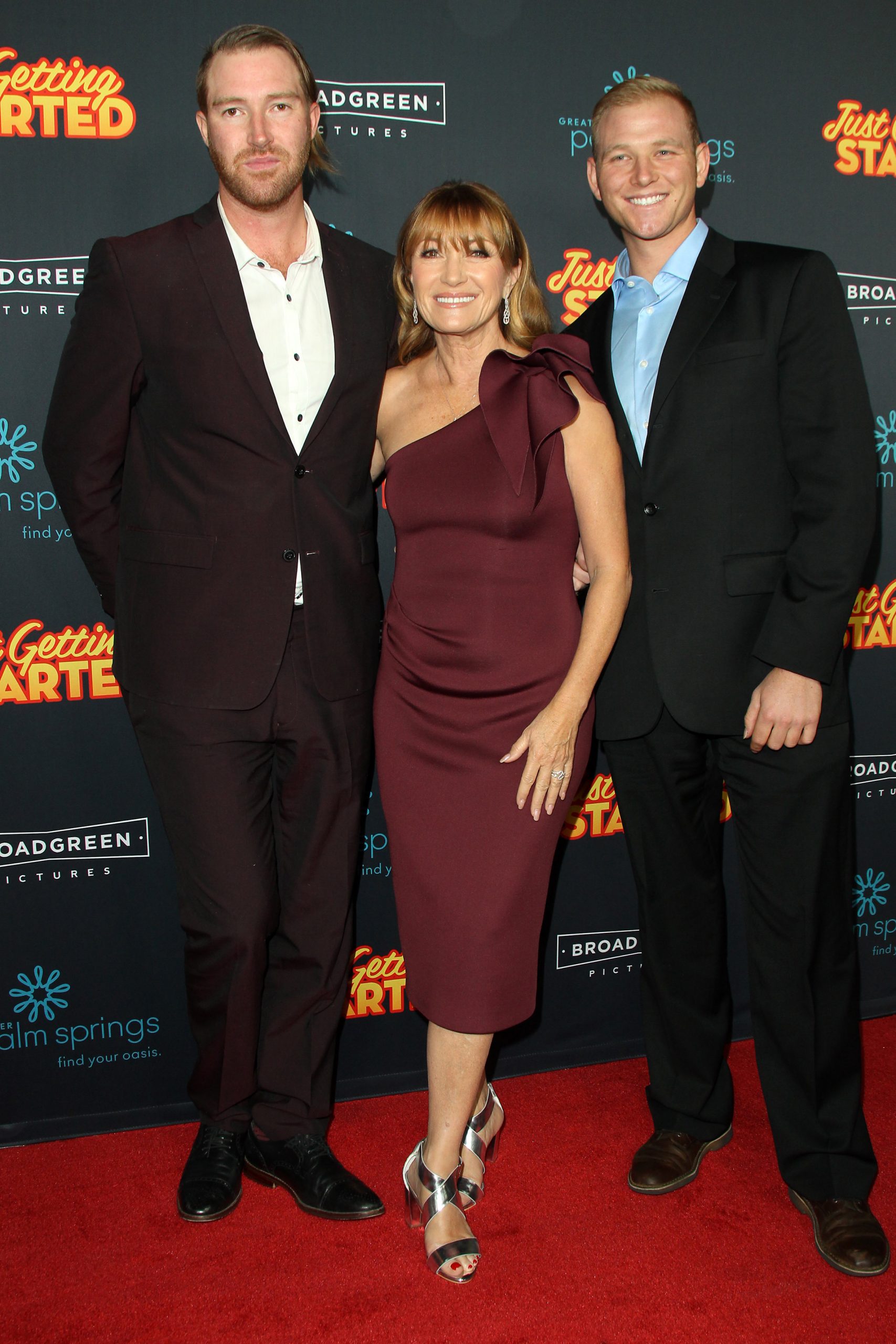 For over 50 years, Jane has been celebrated as an actress for all of her varied performances, yet for her, nothing has really changed in terms of her view of self. "Especially with all these reality shows, everyone wants to be a celebrated person, but it's not where I started at all. I never imagined for a minute that my name would ever be anything but somewhere in the program, if I was lucky," she's admitted. "I'm most proud of being an artist in many disciplines. I feel that art is about communicating, whether it's acting, writing, painting, sculpting, music, etc. Art infuses my life and enables me to communicate every aspect of the human condition as I have been exposed to. However, my proudest achievement is in being able to continue to do all of these things while raising an amazing family of very creative, loving and thoughtful children."
Please scroll down for a look back at Jane Seymour's long, fruitful career. 
1. 'The Only Way' (1970 Film)
Jane is Lillian Stein, part of a Jewish family in Denmark while it's being occupied by the Nazis during World War II, determined to try and escape.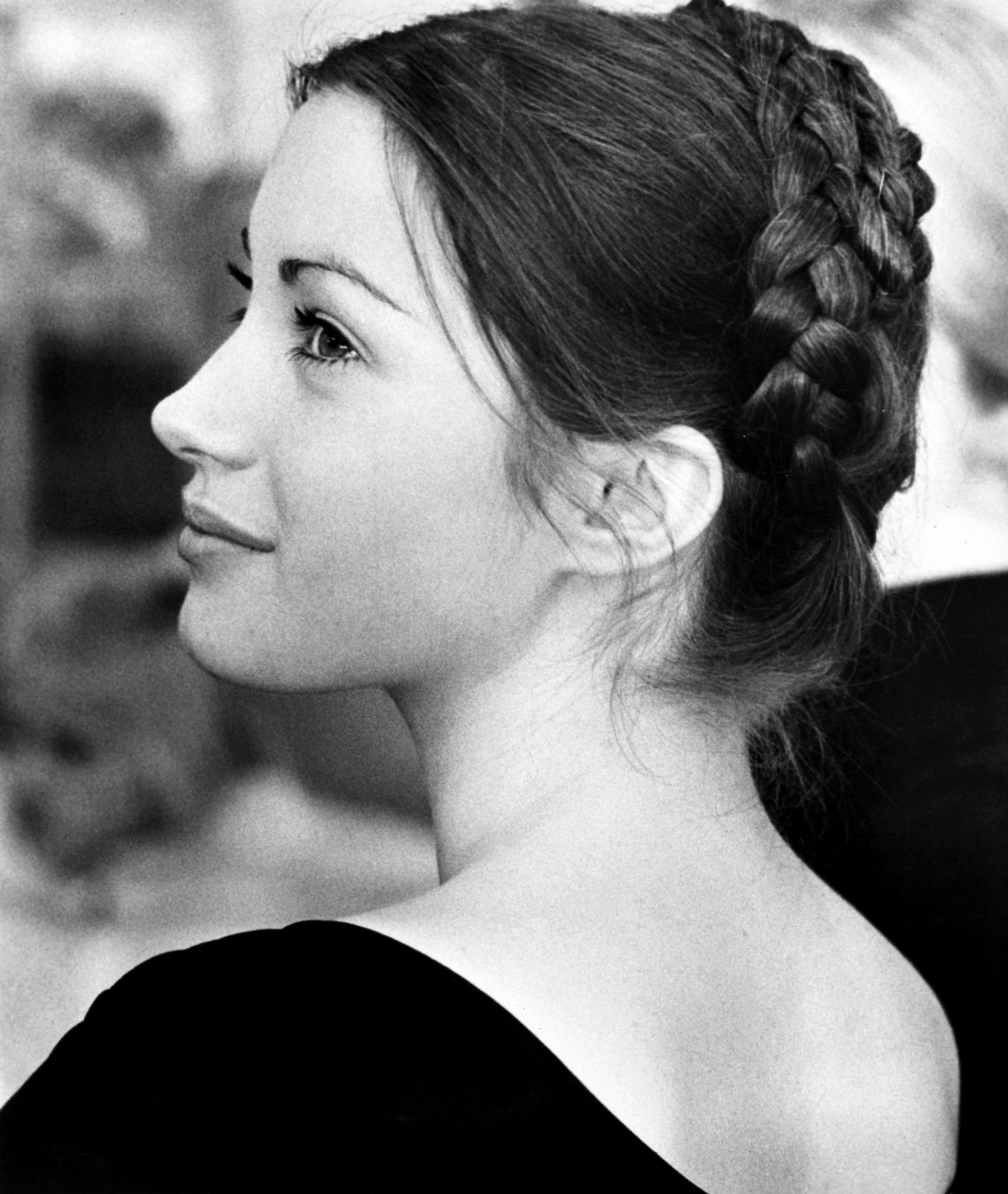 2. 'Here Come the Double Deckers' (1970 TV Guest Star)
This British TV series follows the adventures of seven kids who use an abandoned double-decker London bus as their clubhouse. There's dancing, singing, lots of fun and guest stars like Jane, who plays Alice in the episode "Scooper Strikes Out."
3. 'Young Winston' (1972 Film)
The adventures of the young Winston Churchill (Simon Ward) who is en route to becoming the future British leader. Jane plays Pamela Plowden.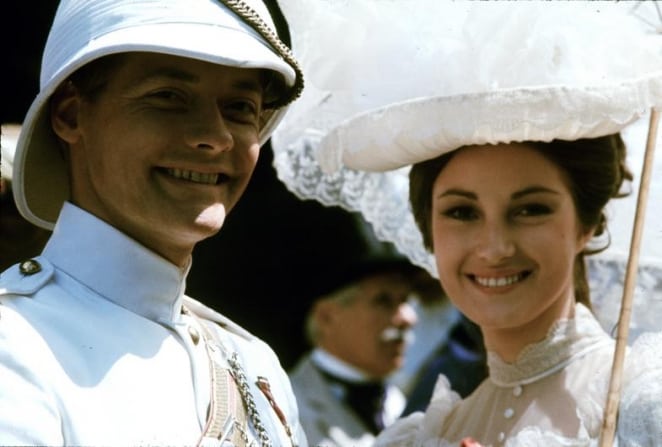 4. 'The Strauss Family' (1972 TV Series Guest Star)
Set in the 19th century, the focus is on the Strauss family of Vienna. Jane appeared in four episodes in the role of Karoline. In 1972 she also appeared in the "Fly There, Walk Back" episode of the series The Pathfinders.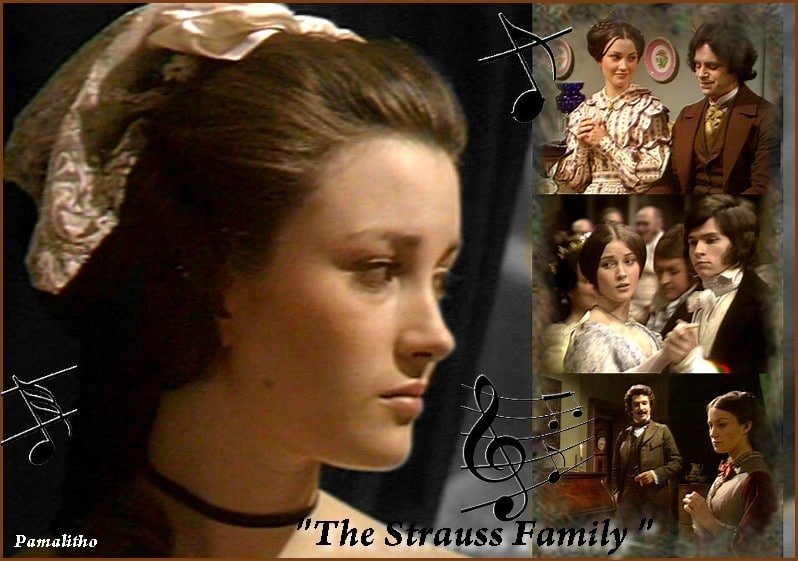 5. 'The Onedin Line' (1972 TV Guest Star)
James Onedin (Peter Gilmore) is determined to start a shipping line in 1860s Liverpool no matter what it takes. Jane appeared in 10 episodes as Emma Callon.
6. 'The Best Pair of Legs in the Business' (1973 Film)
A middle-aged female impersonator (Reg Varney) tried to keep his debilitated holiday camp alive while struggling in his relationship with his wife and son. Jane portrays Kim Thorn.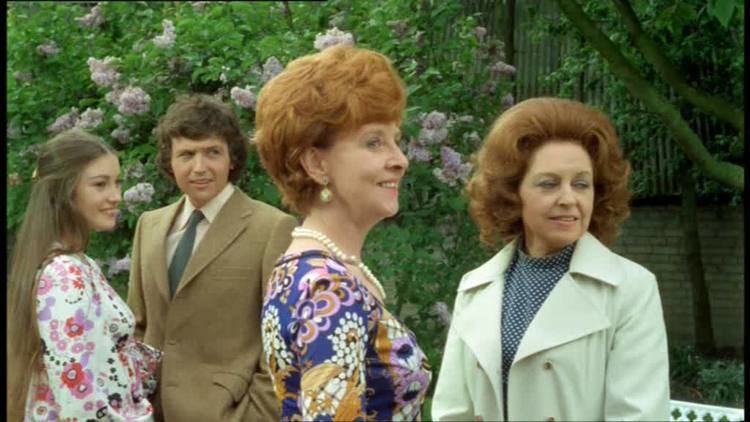 7. 'Great Mysteries: The Leather Funnel' (1973 TV Guest Star)
Hosted by Orson Welles, this anthology series was designed as a show similar to the old Alfred Hitchcock Presents. Jane appears in the episode "The Leather Funnel" alongside Christopher Lee, known for his roles in Dracula, The Lord of the Rings, and the Star Wars Prequel Trilogy.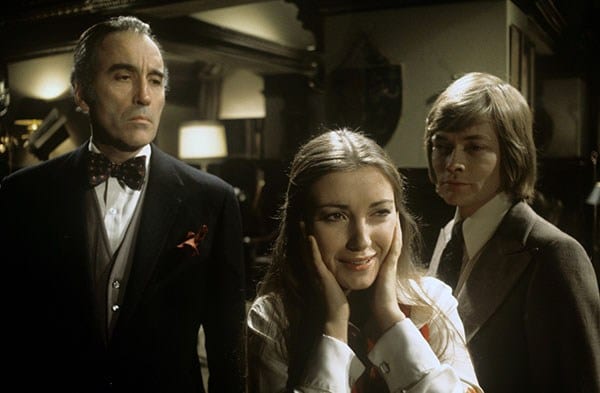 8. 'Live and Let Die' (1973 Film)
The eighth James Bond film and the first to star Roger Moore as 007. Jane is Solitaire, a woman who gets glimpses of the future which are used by bad guy Dr. Kananga (Yaphet Kotto). The only threat to her abilities is if she sleeps with someone. Uh-oh-7.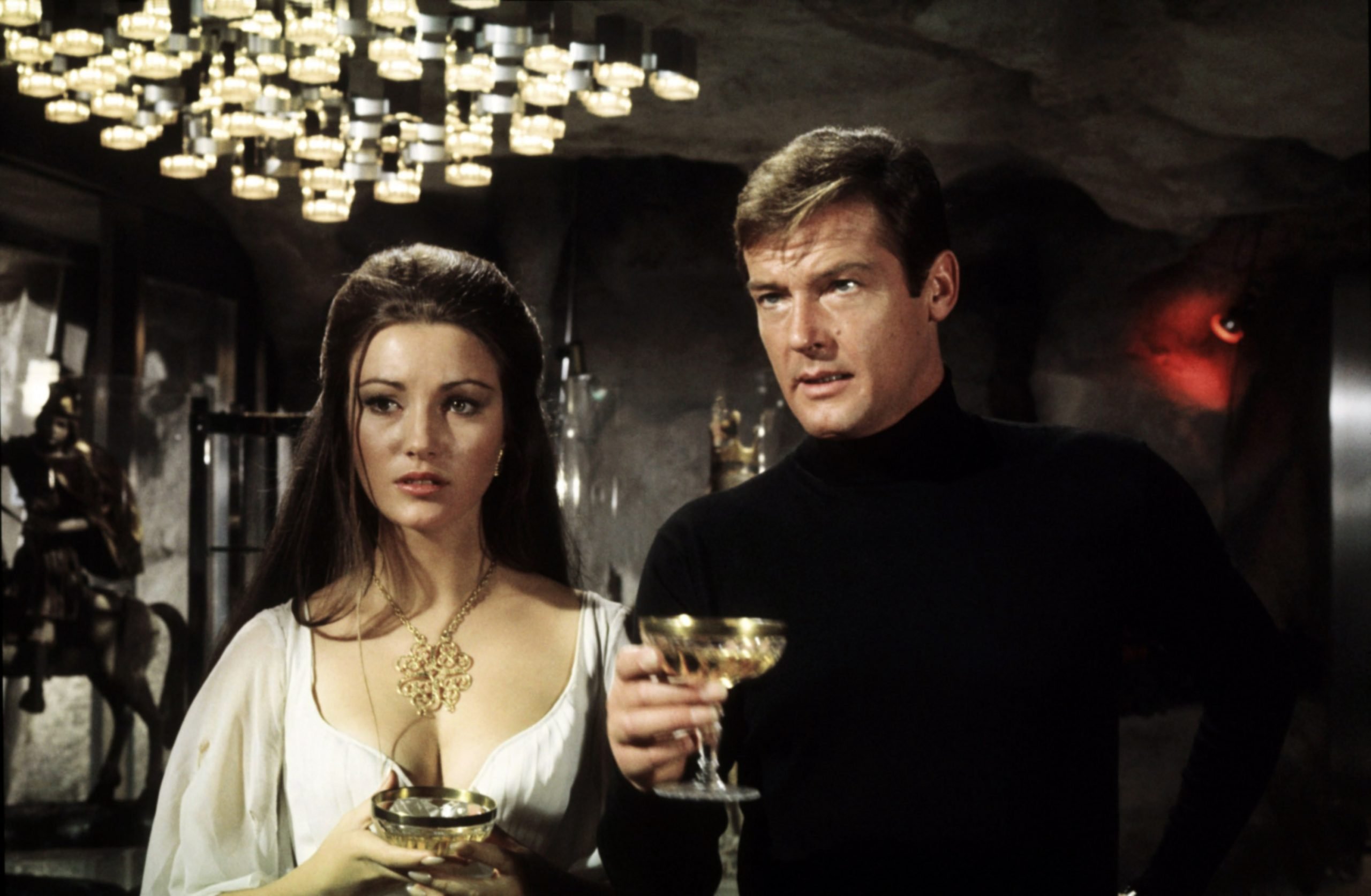 9. 'Frankenstein: The True Story' (1973 TV Movie)
A much closer adaptation of the Mary Shelly novel than even the classic Universal film starring Boris Karloff was. This Frankenstein monster (played by The Reincarnation of Peter Proud's Michael Sarrazin) starts off human, but gradually decomposes into a more horrific figure. Jane plays Agatha. In 1975 she was in the "Ring of Return" episode of The Hanged Man.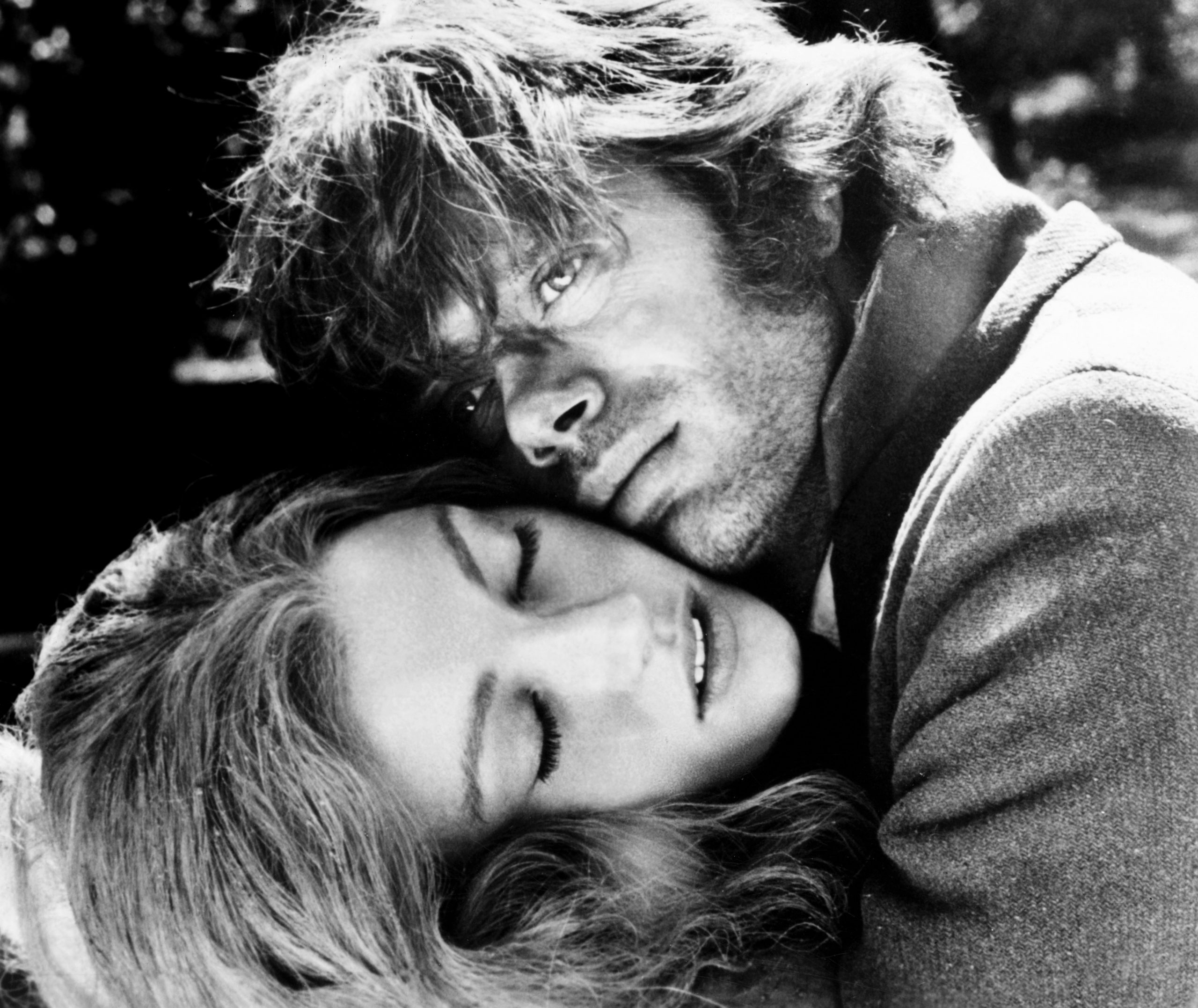 10. 'Our Mutual Friend' (1976 TV Series Guest Star)
Jane is Bella Wilfer, one of a number of women after a man who stands to inherit a great deal if he marries a woman he's never met. Based on the Charles Dickens novel of the same name.
11. 'Captains and the Kings' (1976 TV Miniseries)
Jane is Majorie Chisholm Armagh, who is married to Richard Jordan's Joseph Armagh, an Irish immigrant in the late 1800s that pulls himself up from poverty to great wealth.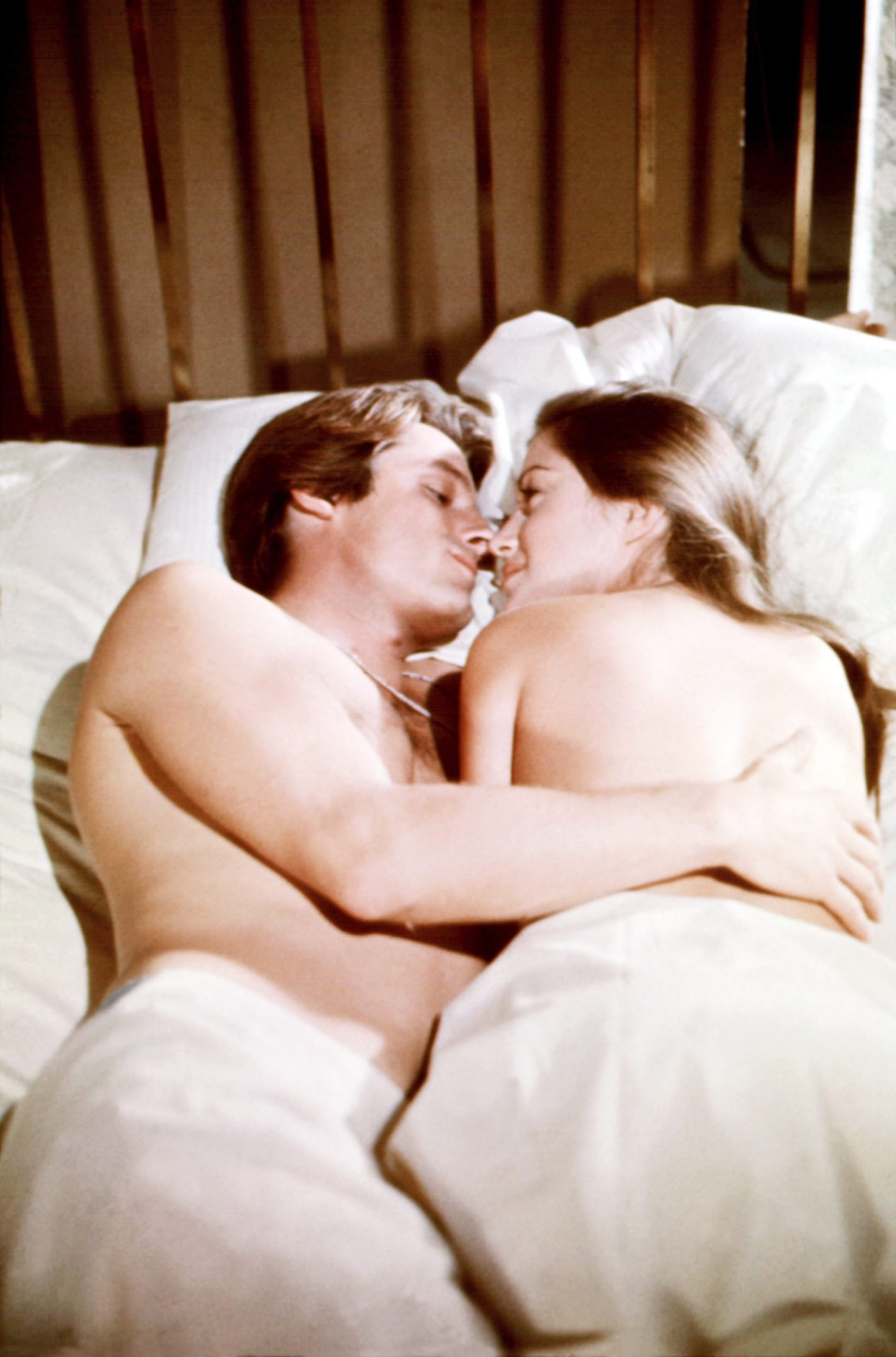 12. 'Sinbad and the Eye of the Tiger' (1977 Film)
Sinbad the Sailor (Patrick Wayne) and Princess Farah (Jane) are among those attempting to deliver a cursed prince to an island while dealing with an angry witch and various creatures she brings to life to stop them.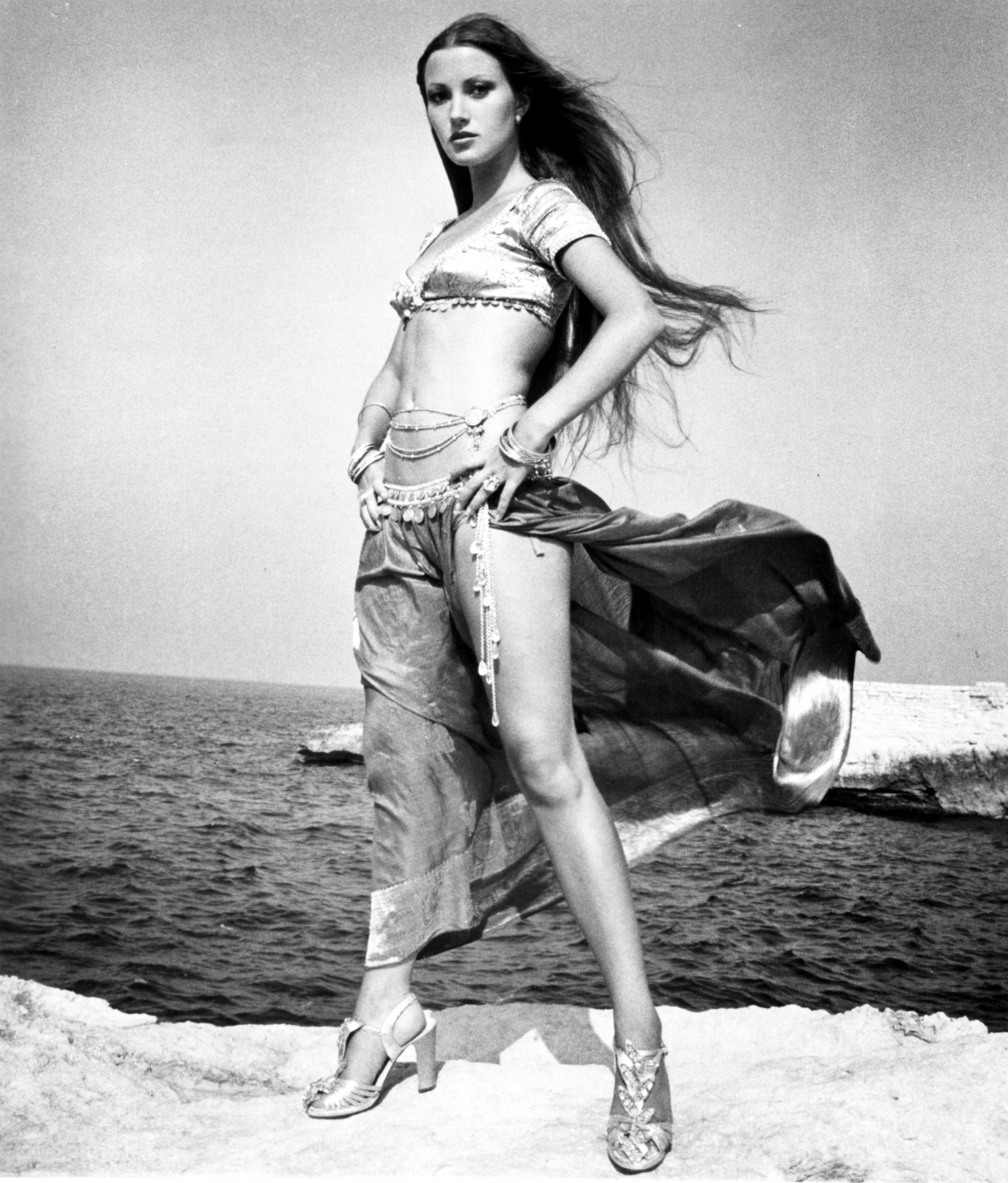 13. 'Killer on Board' (1977 TV Movie)
Jane is one of the people aboard a cruise ship who find their lives threatened by a deadly virus. That same year she also appeared on "The Great Taxicab Stampede" episode of  Dennis Weaver's mystery series McCloud.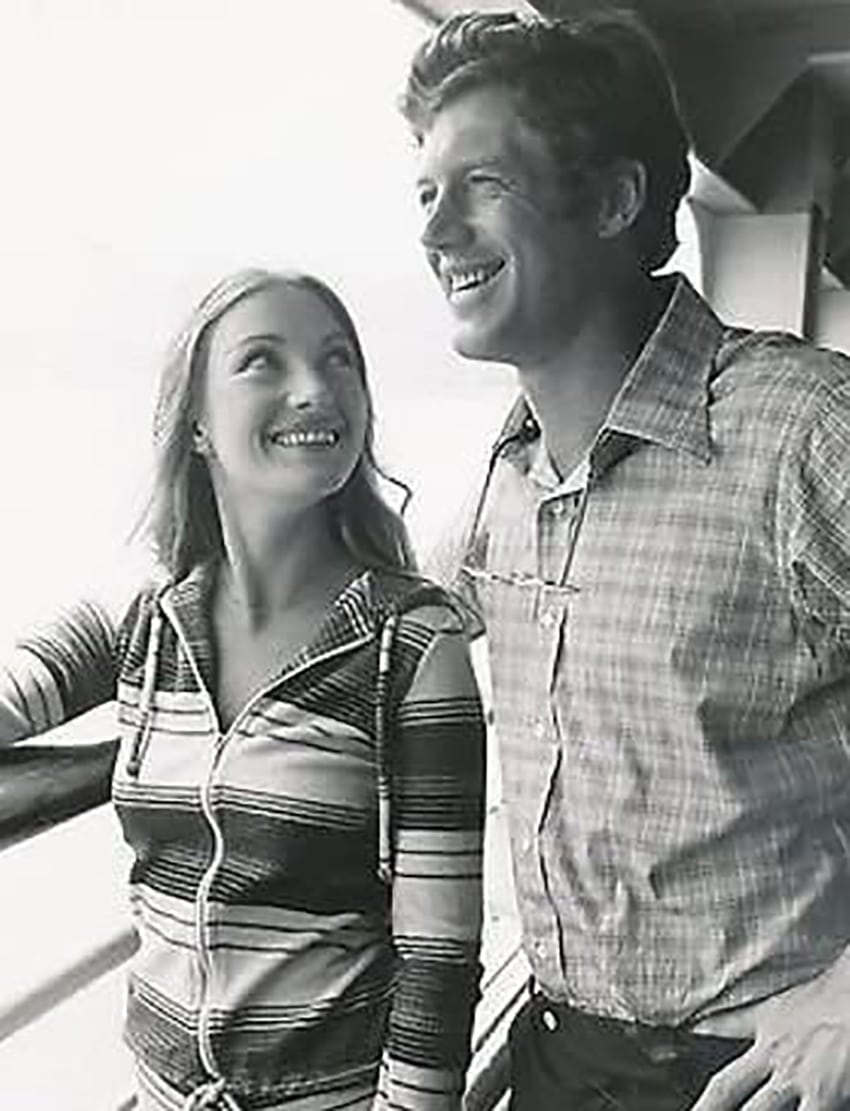 14. 'Seventh Avenue' (1977 TV Miniseries)
This miniseries is all about the rise in the garment industry of Al Blackman (Kristoffer Tabori). Jane plays Eva Meyers.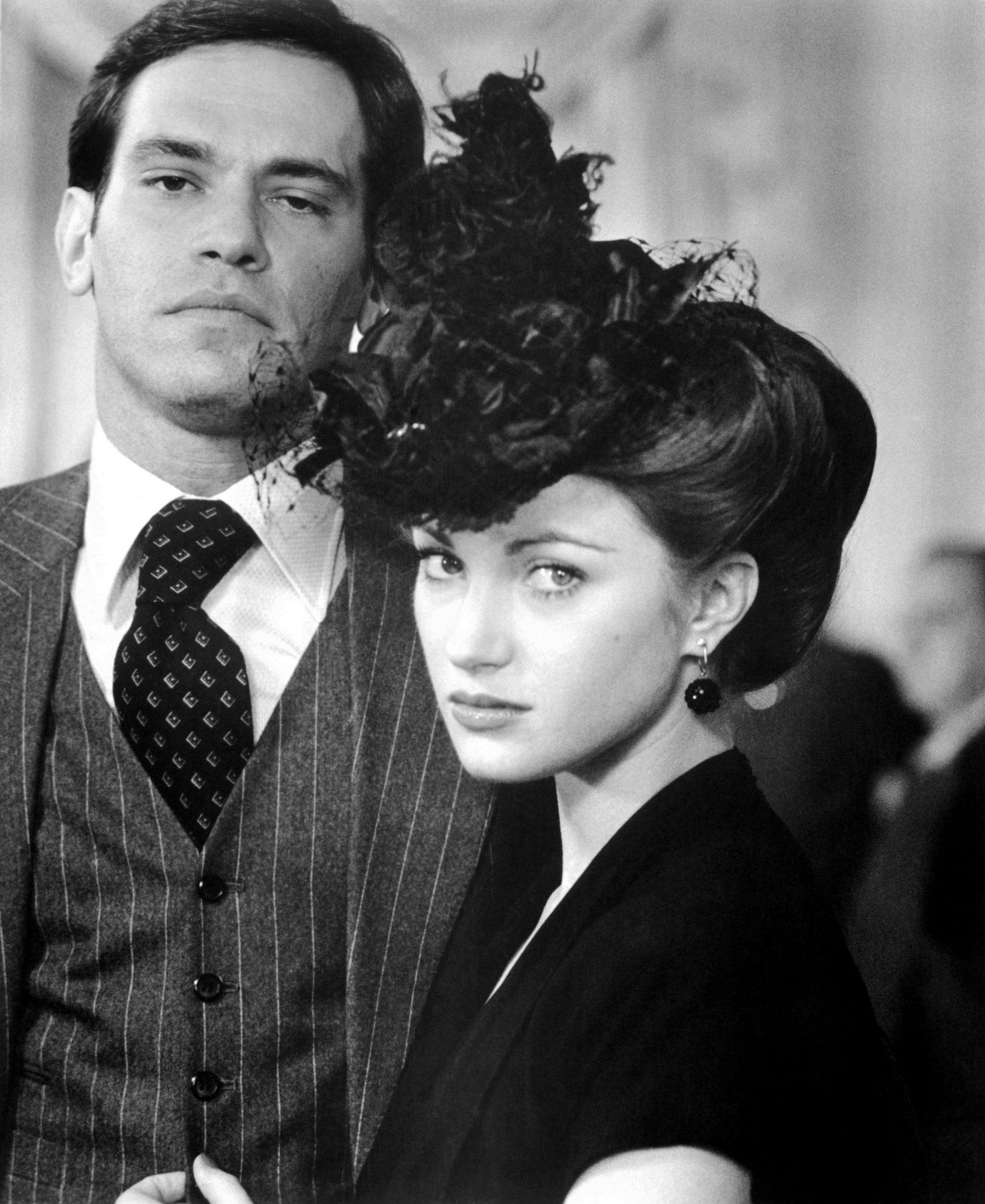 15. 'The Four Feathers' (1978 TV Movie)
Official Summary: When British Lieutenant Faversham resigns his commission rather than fight in the 1882 Sudan war, his army pals present him with the four white feathers of cowardice. Beau Bridges plays Faversham with Jane as Ethne Eustace.
16. 'The Awakening Land' (1978 TV Miniseries)
Bewitched star Elizabeth Montgomery is frontierswoman Sayward Luckett, who fights to stay alive in the late 18th and early 19th centuries. Jane is Genny Luckett, with Hal Holbrook, William H. Macy and Wilford Brimley.
17. 'Battlestar Galactica' (1978 TV Series Guest Star)
Created in the aftermath of the original Star Wars, Battlestar Galactica was about a surviving group of humans on a desperate bid to escape from the robotic Cylons in space as they search for their fabled homeworld of Earth. Jane appeared in three episodes of the show as Serina.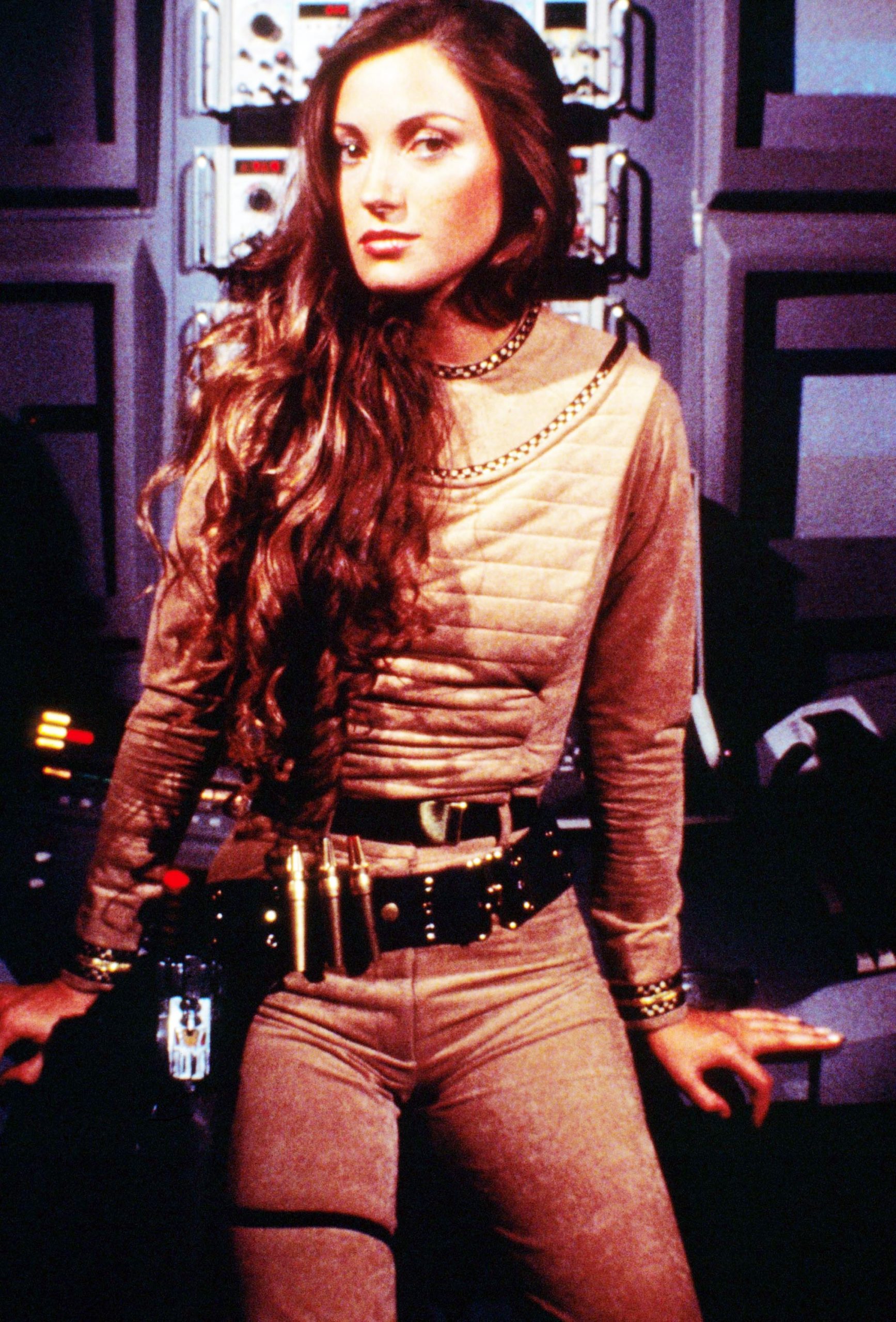 18. 'Dallas Cowboy Cheerleaders' (1979 TV Movie)
Newspaper reporter Laura Cole (Jane) is sent undercover to get the inside story on what really goes on behind the scenes of life as a member of the Dallas Cowboy Cheerleaders.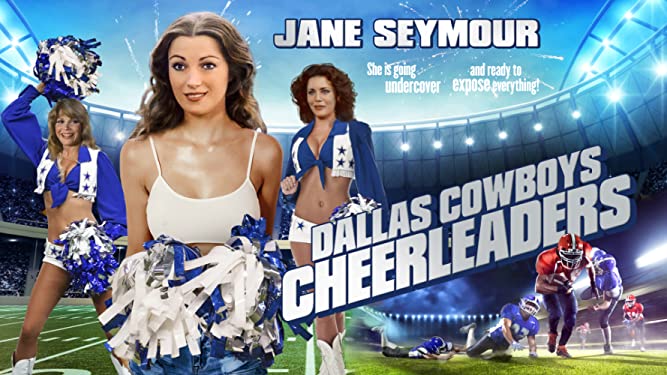 19. 'Oh! Heavenly Dog' (1980 Film)
After Detective Browning (Chevy Chase) is murdered, he finds himself reincarnated as a dog (played by a relative to big-screen star Benji). Determined to solve his killing, he works with Jane's Jackie.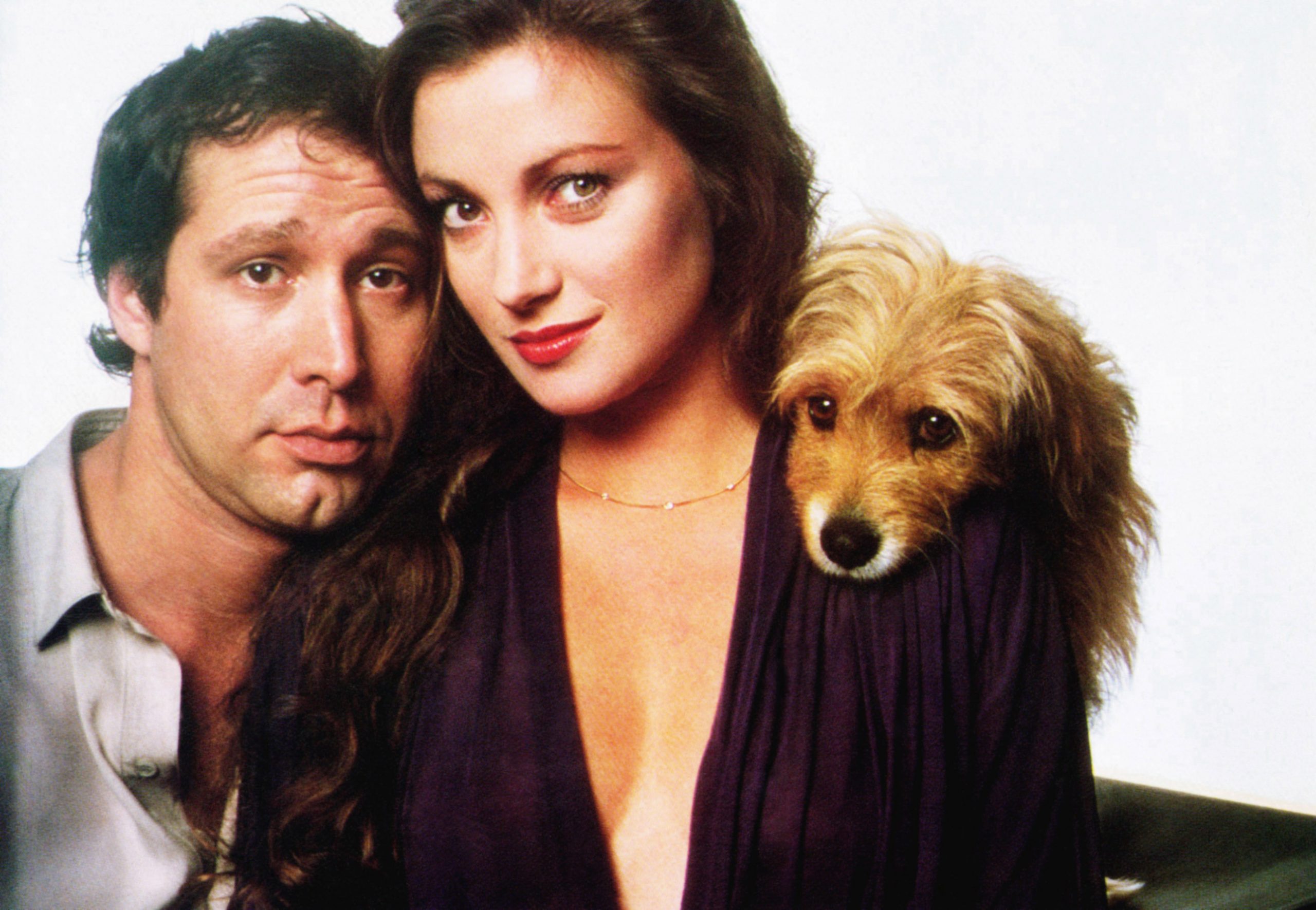 20. 'Somewhere in Time' (1980 Film)
The very definition of a cult classic. Christopher Reeve, between the first two Superman films, is Chicago playwright Richard Collier, who falls in love with the woman in a portrait and is shown a means of transporting himself back in time where he meets Elise McKenna and the two fall in love.
21. 'East of Eden' (1981 TV Miniseries)
Based on John Steinbeck's novel, it begins shortly after the Civil War and tells the story of the Trask family. Timothy Bottoms is Adam Trask and Jane is Kate Trask. In 1981 she was in the "Last Summer's Child" episode of the BBC2 Playhouse.
22. 'The Scarlet Pimpernel' (1982 TV Movie)
Sir Percy Blakeney (Anthony Andrews) dresses as the Scarlet Pimpernel and attempts to save as many aristocrats from the guillotine as he can in 1792 Paris. Jane is Marguerite St. Just.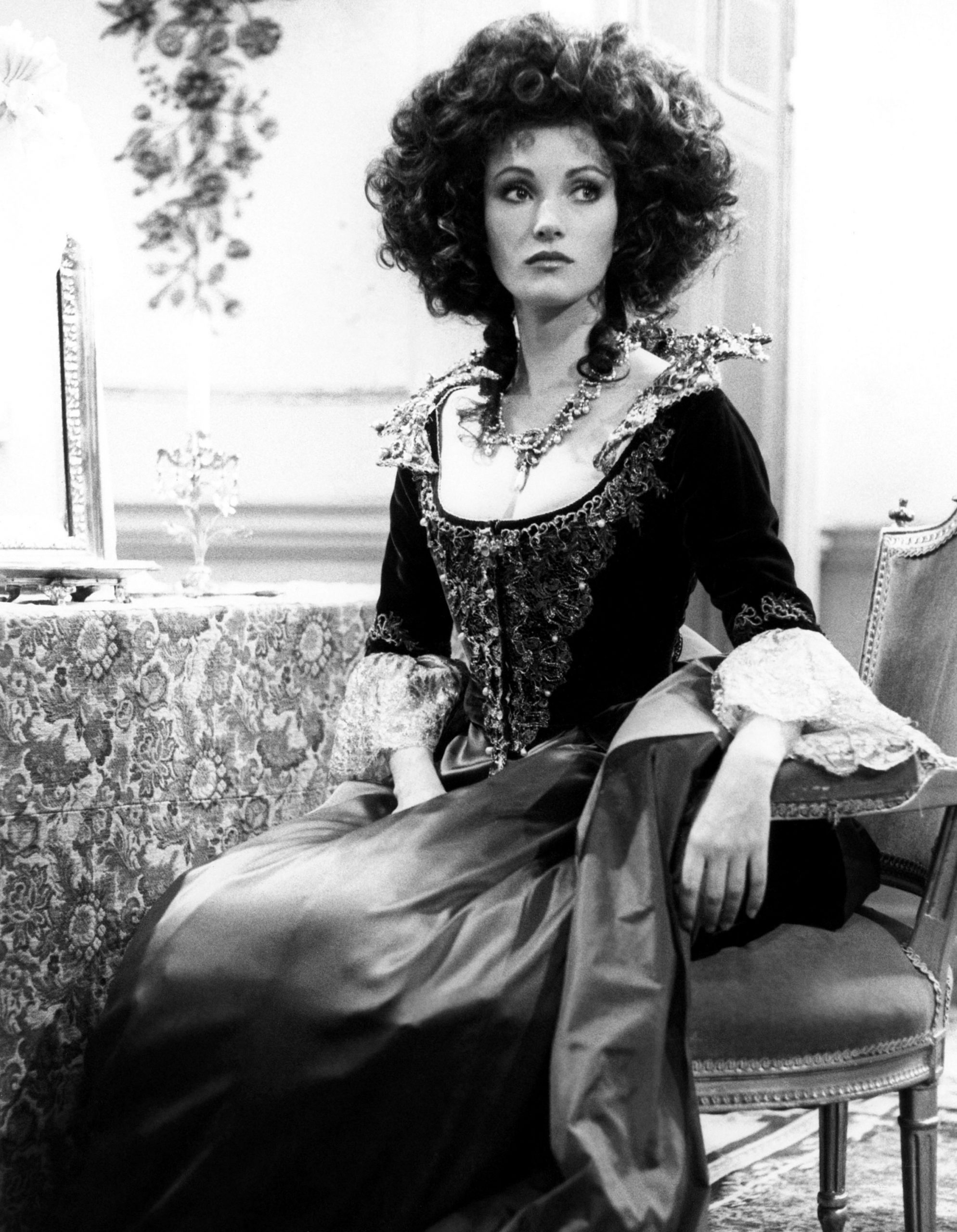 23. 'The Phantom of the Opera' (1983 TV Movie)
It's the latest (at least as of 1983) adaptation of Gaston Leroux's novel, with Maximilian Schell as the Phantom and Jane as Maria Gianelli/Elena Korvin.
24. 'Jamaica Inn' (1983 TV Miniseries)
Jane's Mary Yellan finds herself caught between a respected squire who actually leads a group of deadly pirates in an attack against passing ships. Based on the novel by Daphne Du Maurier.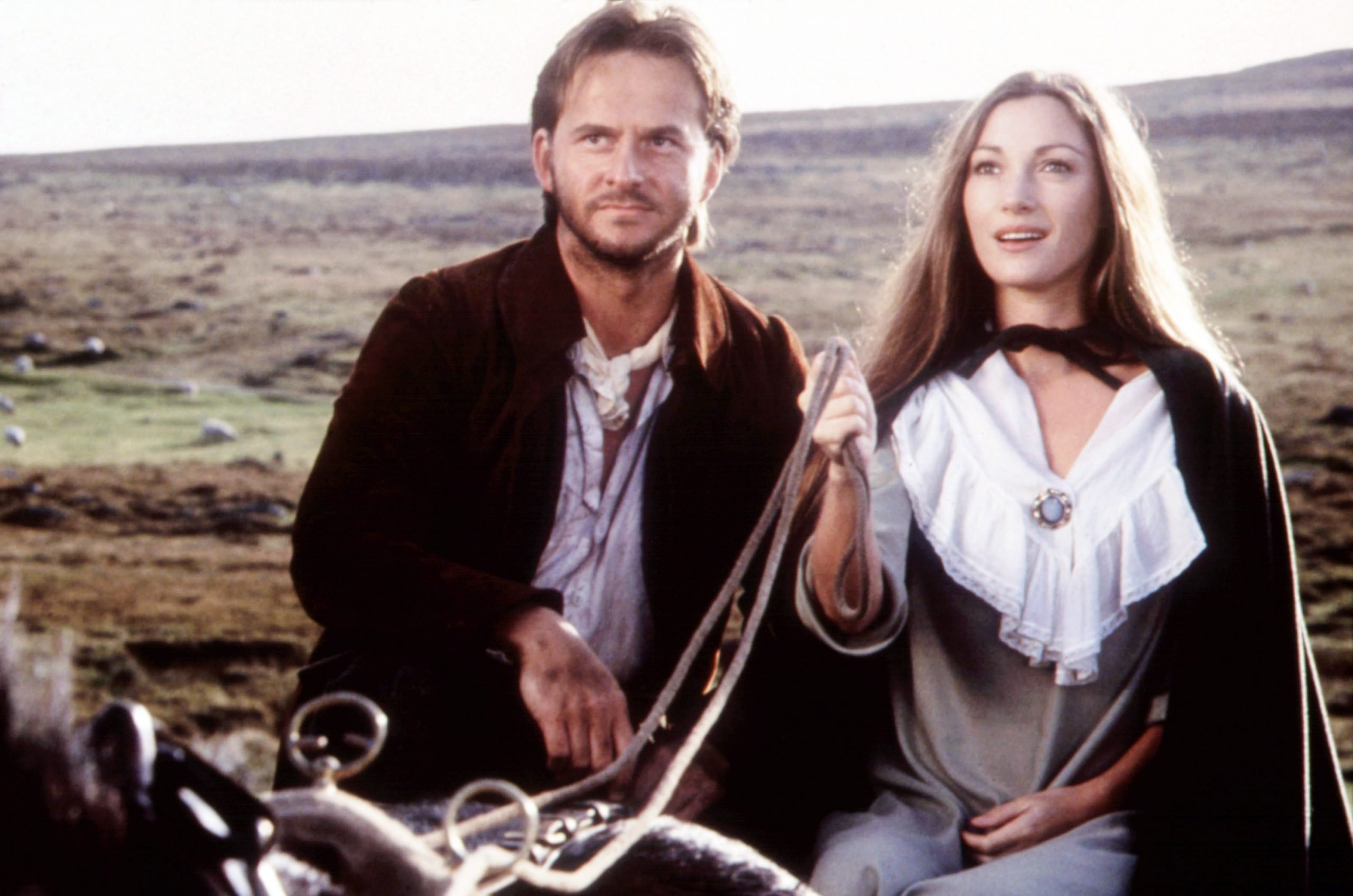 25. 'The Haunting Passion' (1983 TV Movie)
Julie Evans (Jane) is haunted by dreams of an erotic lover that seems to become more real each time she dreams of him. This figment of her imagination comes to life and starts threatening those she's closest to, including husband Dan (Gerald McRaney).
26. 'Lassiter' (1984 Film)
Tom Selleck is Nick Lassiter, a jewel thief extorted to steal millions in gems from a German Embassy or go to jail for the rest of his life. Jane is Sara Wells.
27. 'Dark Mirror' (1984 TV Movie)
Leigh Cullen (Jane) is the lead suspect in the death of attorney Frank Girard (Hank Brandt), until her twin sister Tracy shows up, throwing the entire investigation into disarray.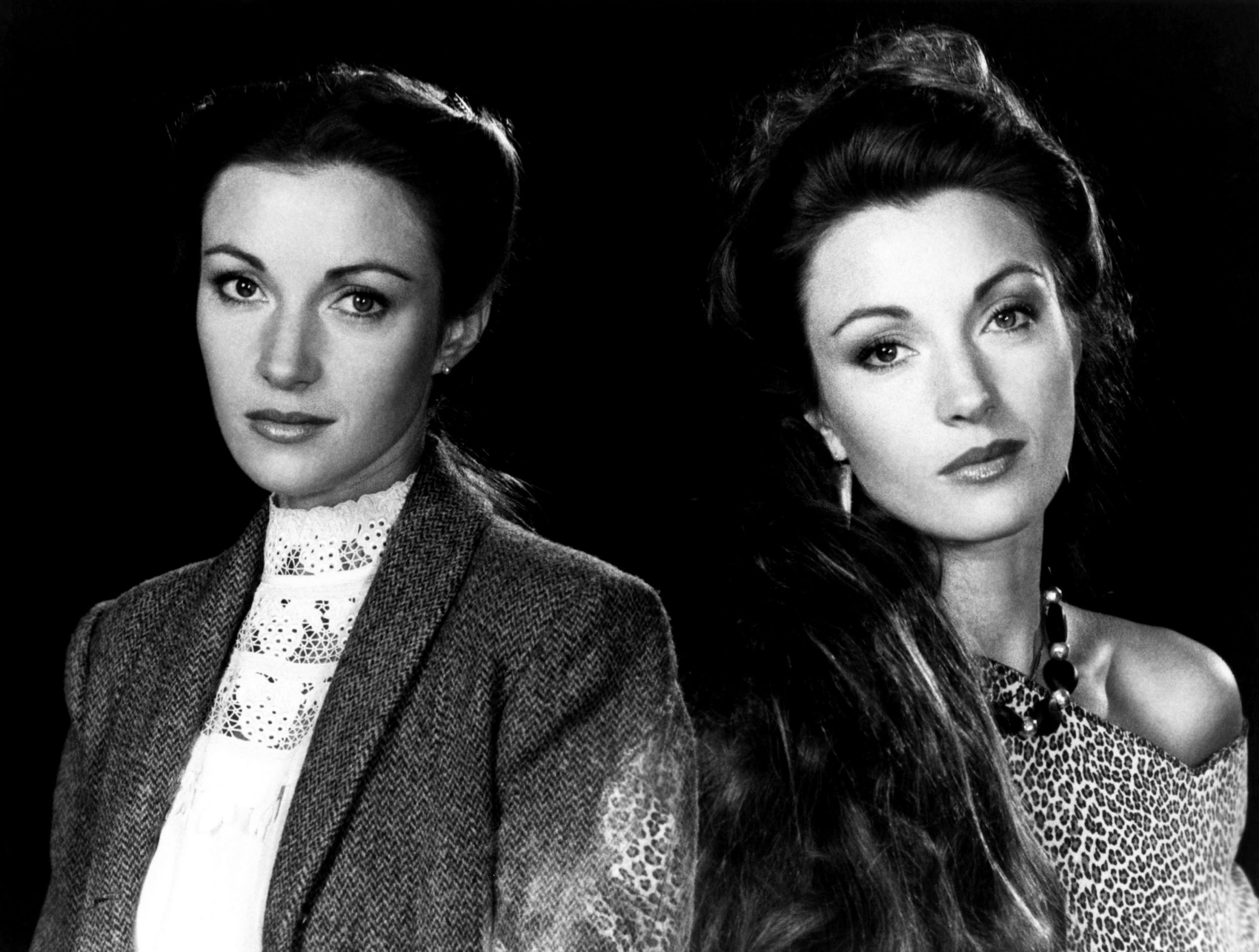 28. 'The Sun Also Rises' (1984 TV Miniseries)
War veteran Jake Barnes (Hart Bochner) travels to Paris, where he meets past lover Lady Brett Ashley (Jane), who is on the verge of getting a divorce from her husband. The intrigue begins there.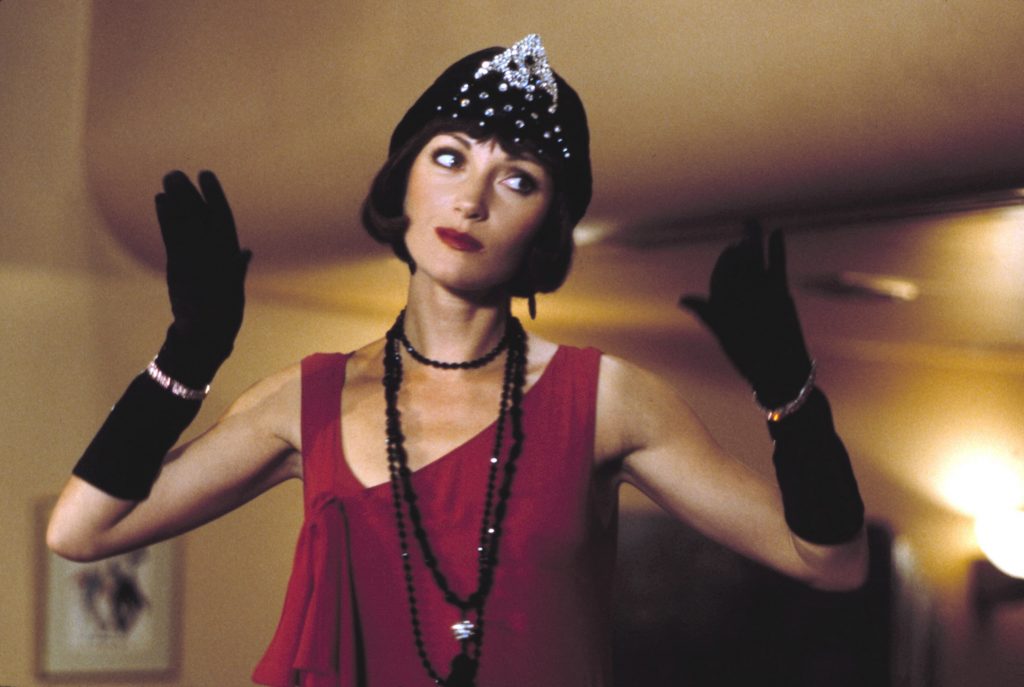 29. 'Obsessed with a Married Woman' (1985 TV Movie)
Tony Hammond (Tim Matheson) falls in love with Diane Putnam (Jane), a married co-worker. While she's attracted to him, she won't get a divorce because of the couple's 10-year-old son. This doesn't sit too well with Tony.
30. 'Head Office' (1986 Film)
Insanity of the life of workers in a New York City home office of a multinational conglomerate. Jane stars alongside Judge Reinhold, Eddie Albert, Richard Masur, and Rick Moranis.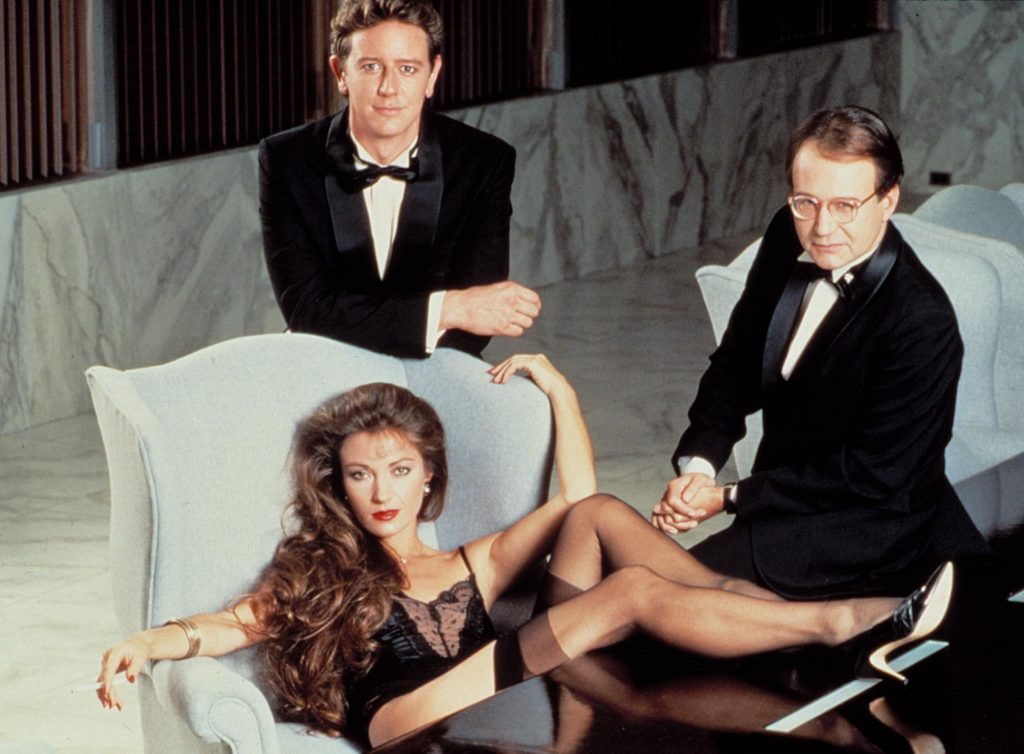 31. 'Crossings' (1986 TV Miniseries)
During World War II, Cheryl Ladd s Liane DeVilliers, the wife of a French Ambassador, who encounters an industrialist (Lee Horsley, married to Jane's Hillary Burnham) on a transatlantic voyage. They meet again after she and her husband are forced to flee Nazi-occupied France and this time the two of them have an affair. As if things weren't complicated enough, the question arises of whether or not her husband is a Nazi collaborator.
32. 'El Tunel' (1988 Film)
Maria Iribarne (Jane) is so moved by the work of artist Juan Pablo Castel (Peter Weller), that she begins an affair with him. She followed in 1989 with the film La Revolution Francaise.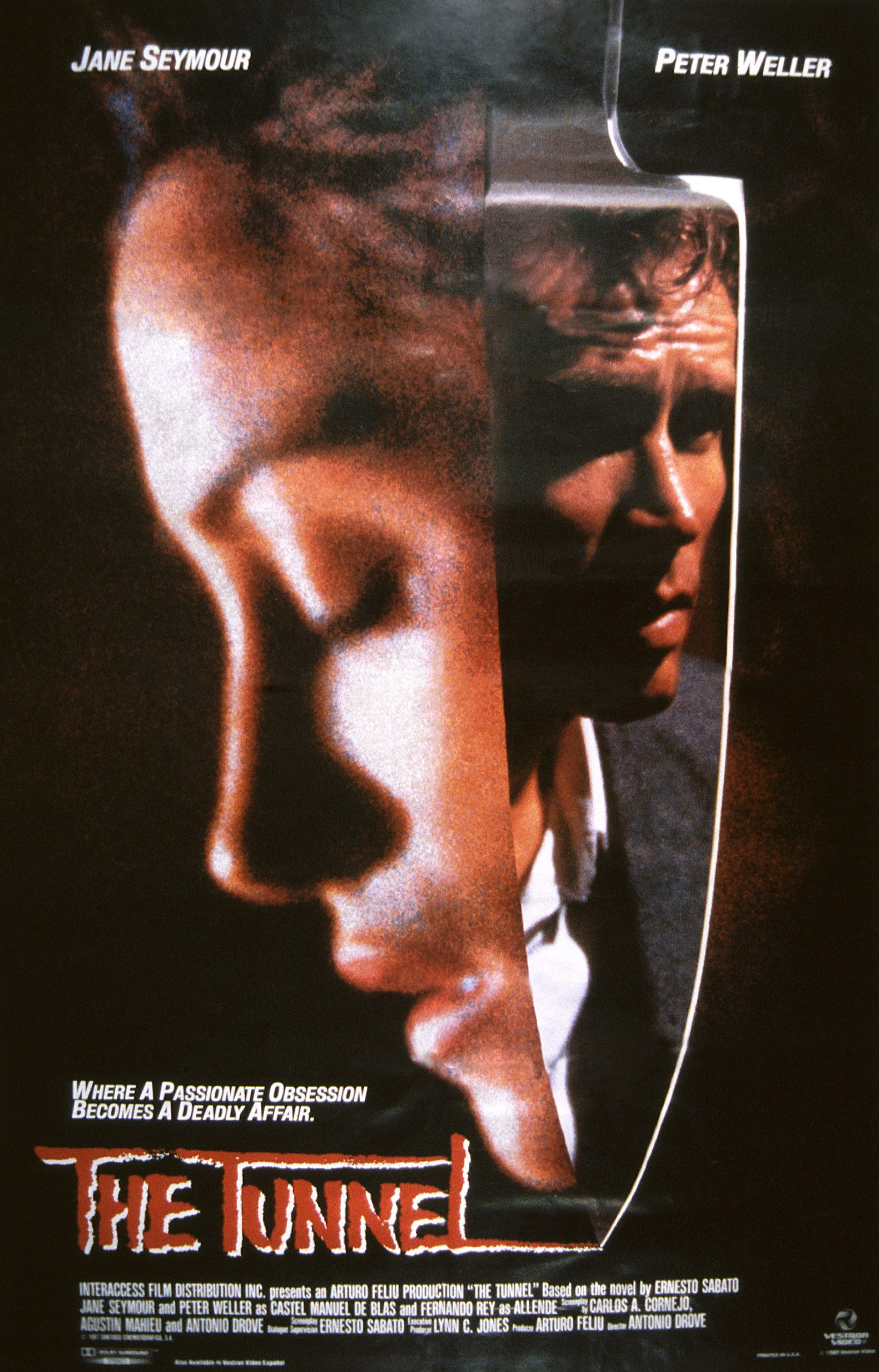 33. 'War and Remembrance' (1988 to 1989 TV Miniseries)
Epic follow-up to director Dan Curtis' (the creator of Dark Shadows) World War II miniseries The Winds of War. Jane portrays Natalie Henry.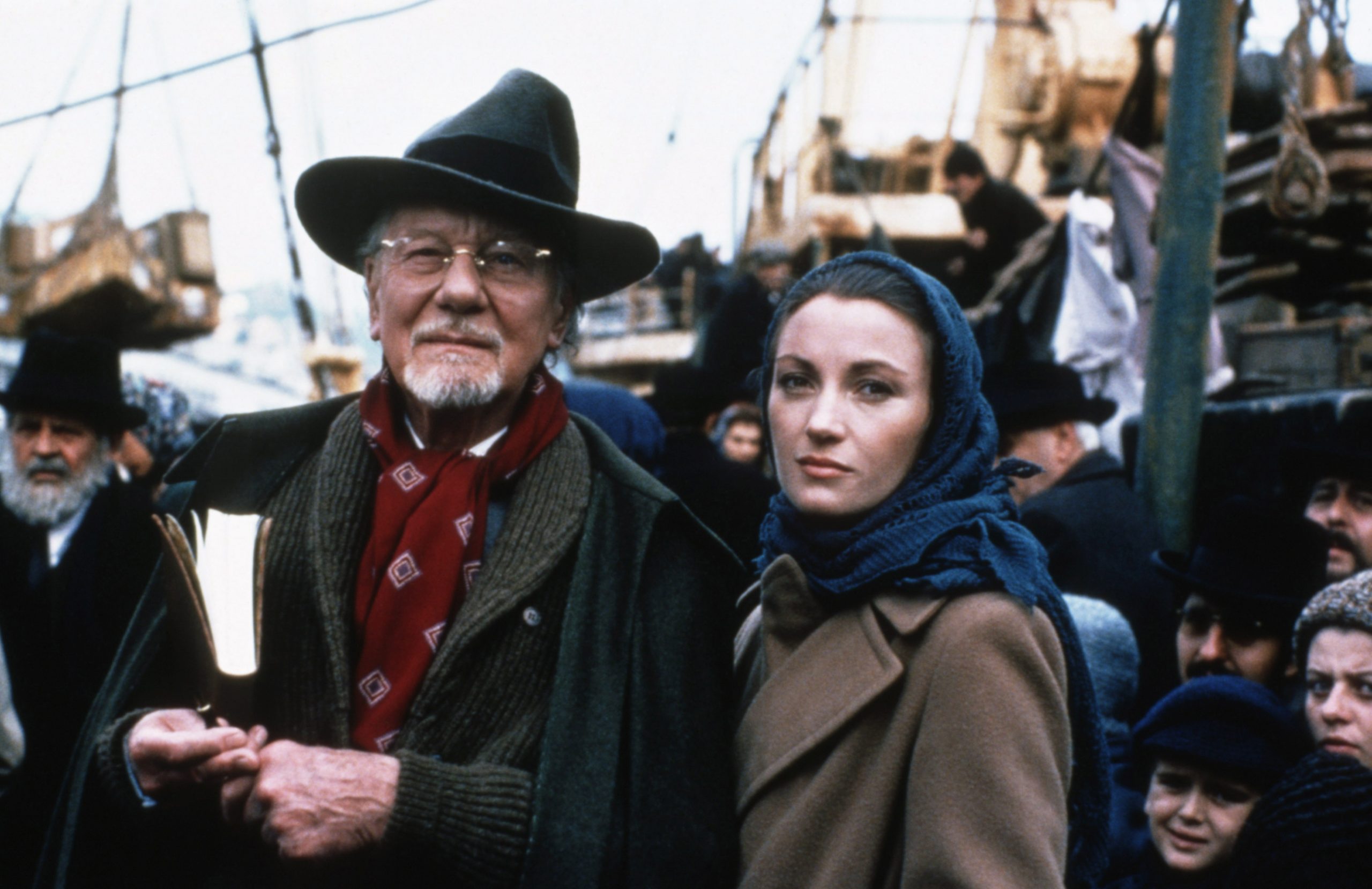 34. 'Keys to Freedom' (1988 TV Movie)
The "keys" of the title refer to US passports for people of Hong Kong who are desperate to escape from communist China's take over of the country, and the film focuses on a black market ring for them who can be deadly to deal with. Jane Seymour plays a woman named Gillian.
35. 'The Woman He Loved' (1988 TV Movie)
Britain's Edward VIII (Anthony Andrews) leaves his royal life behind for the woman he loves, American divorcee Wallis Simpson (Jane).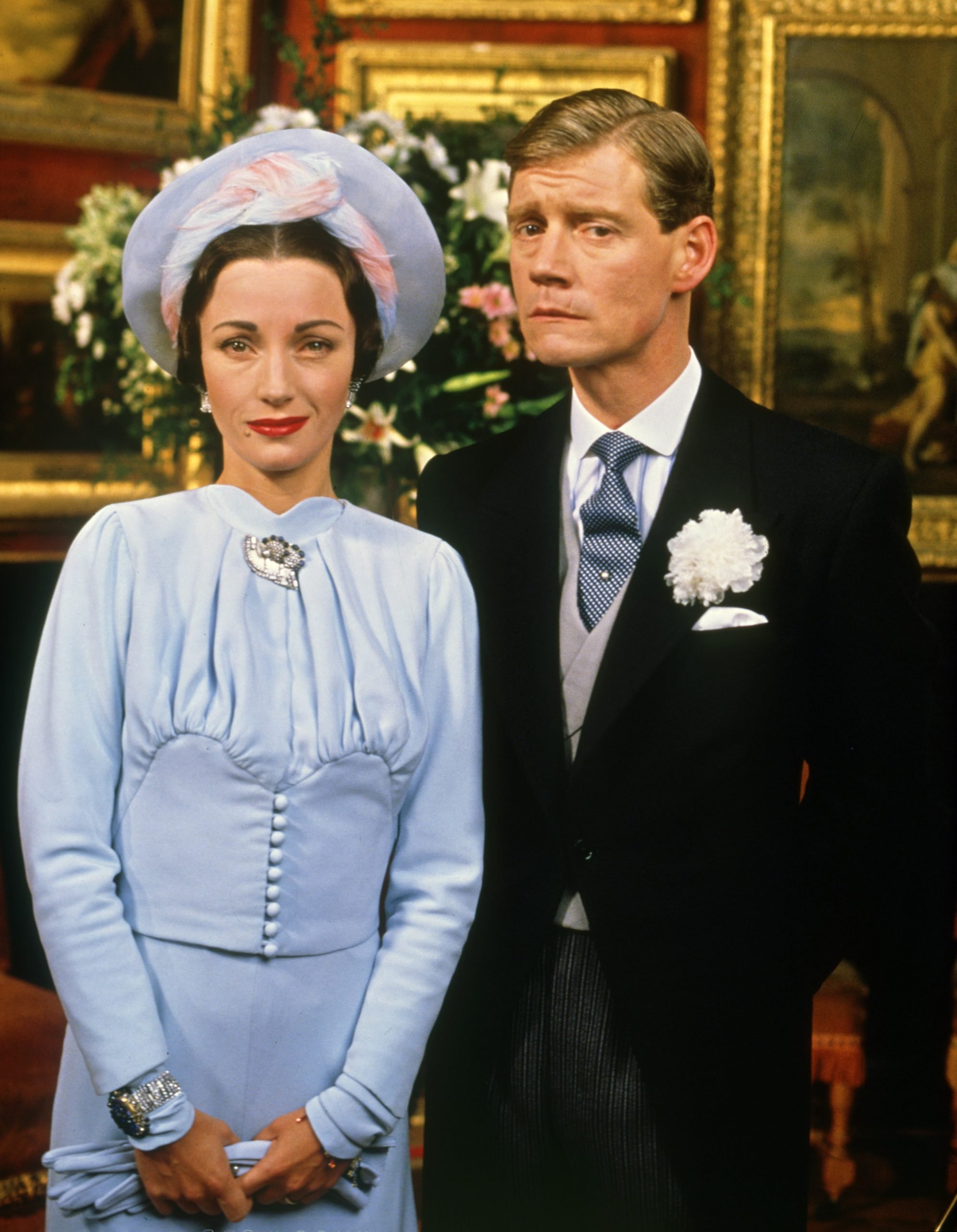 36. 'Onassis: The Richest Man in the World' (1988 TV Movie)
For most people, the name "Onassis" triggers thoughts of Jacqueline Kennedy Onassis, but this is about the man himself (Raul Julia), his rise to wealth and power, and the women he loved. Jane plays Maria Callas with Francesca Annis as Jacqueline.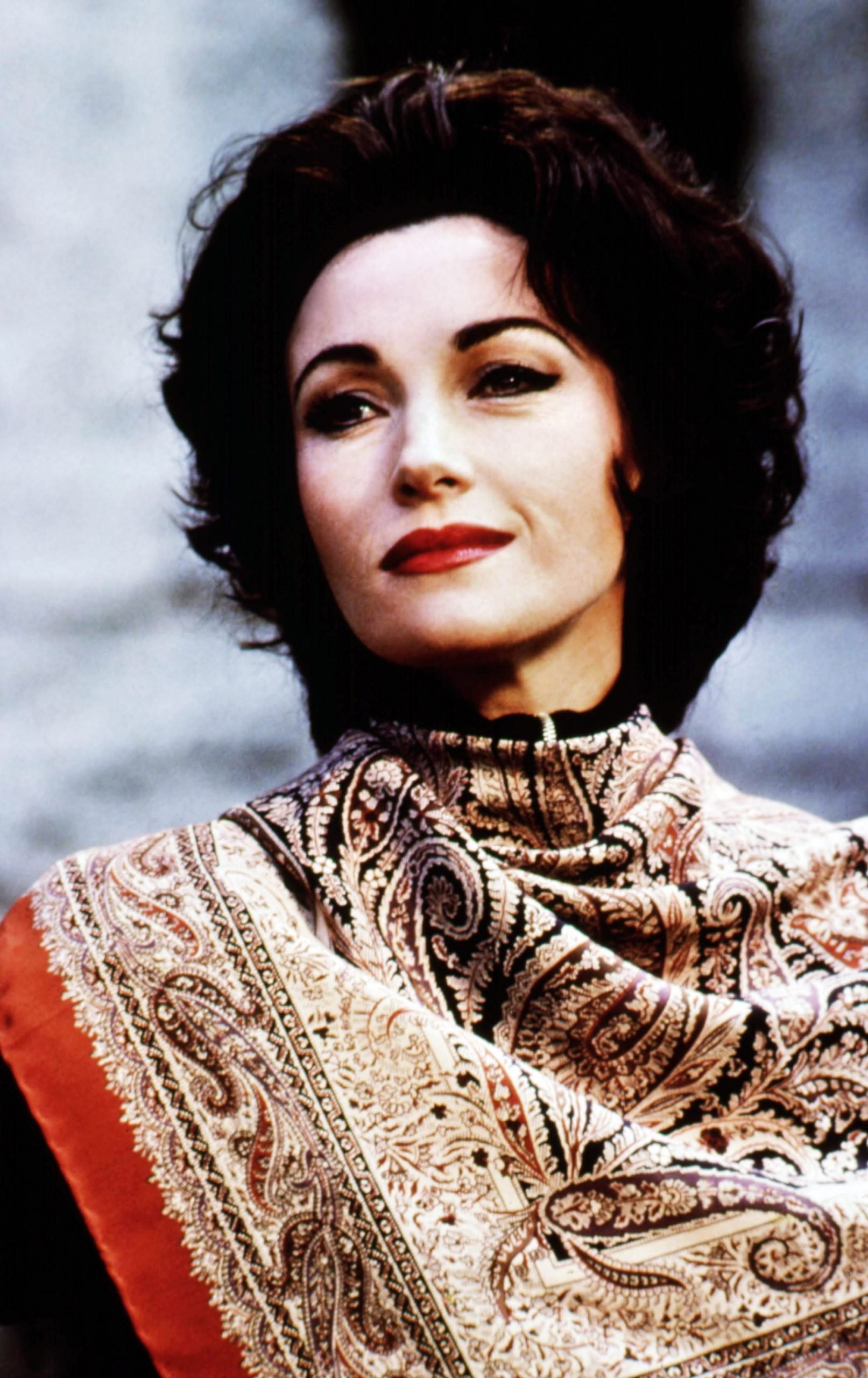 37. 'Jack the Ripper' (1988 TV Miniseries)
When Britain's Inspector Frederick Abberline (Michael Caine) investigates the Jack the Ripper murders in 1888, he uncovers a vast conspiracy that has connections to the Queen. Jane plays Emma.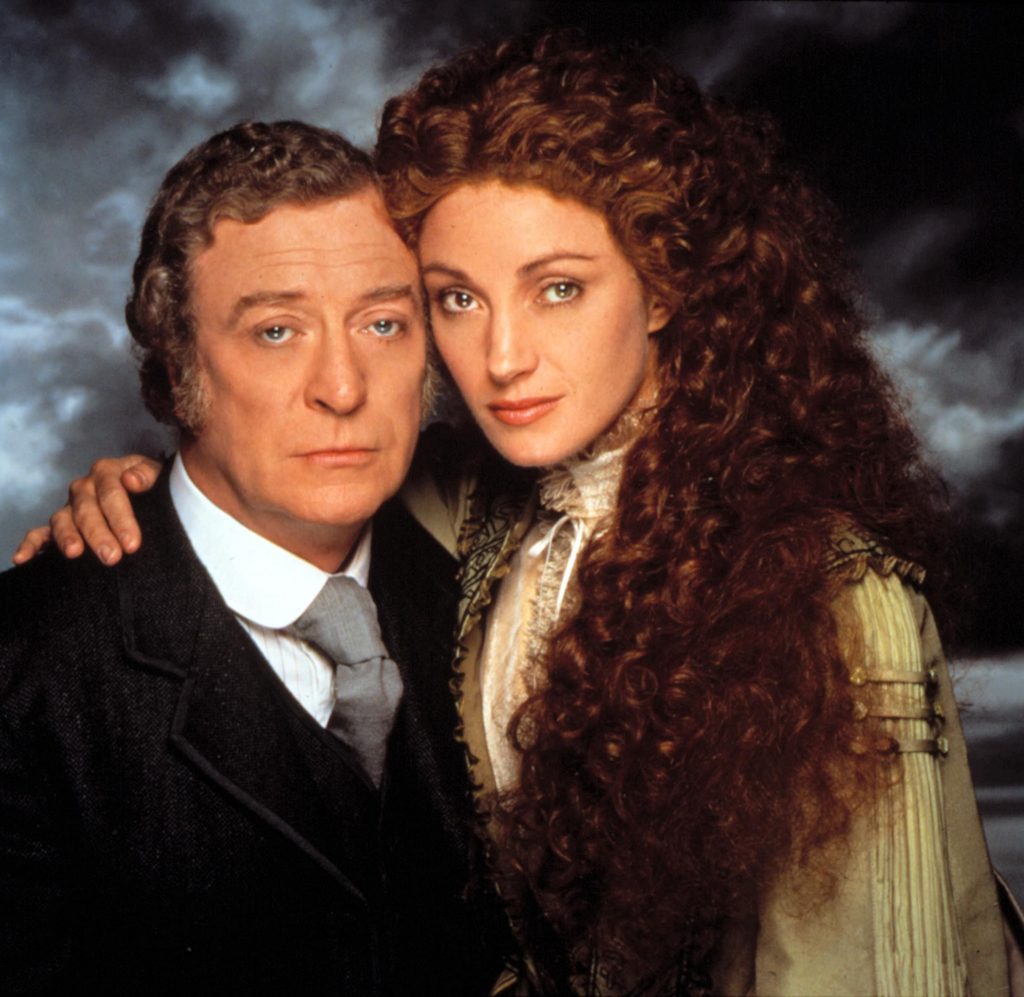 38. 'Angel of Death' (1990 TV Movie)
Gregory Harrison is Gary Nicholson, an escaped convict who finds himself obsessed with painter Laura Hendricks (Jane) and her 6-year-old son, Josh (Brian Bonsall from Family Ties).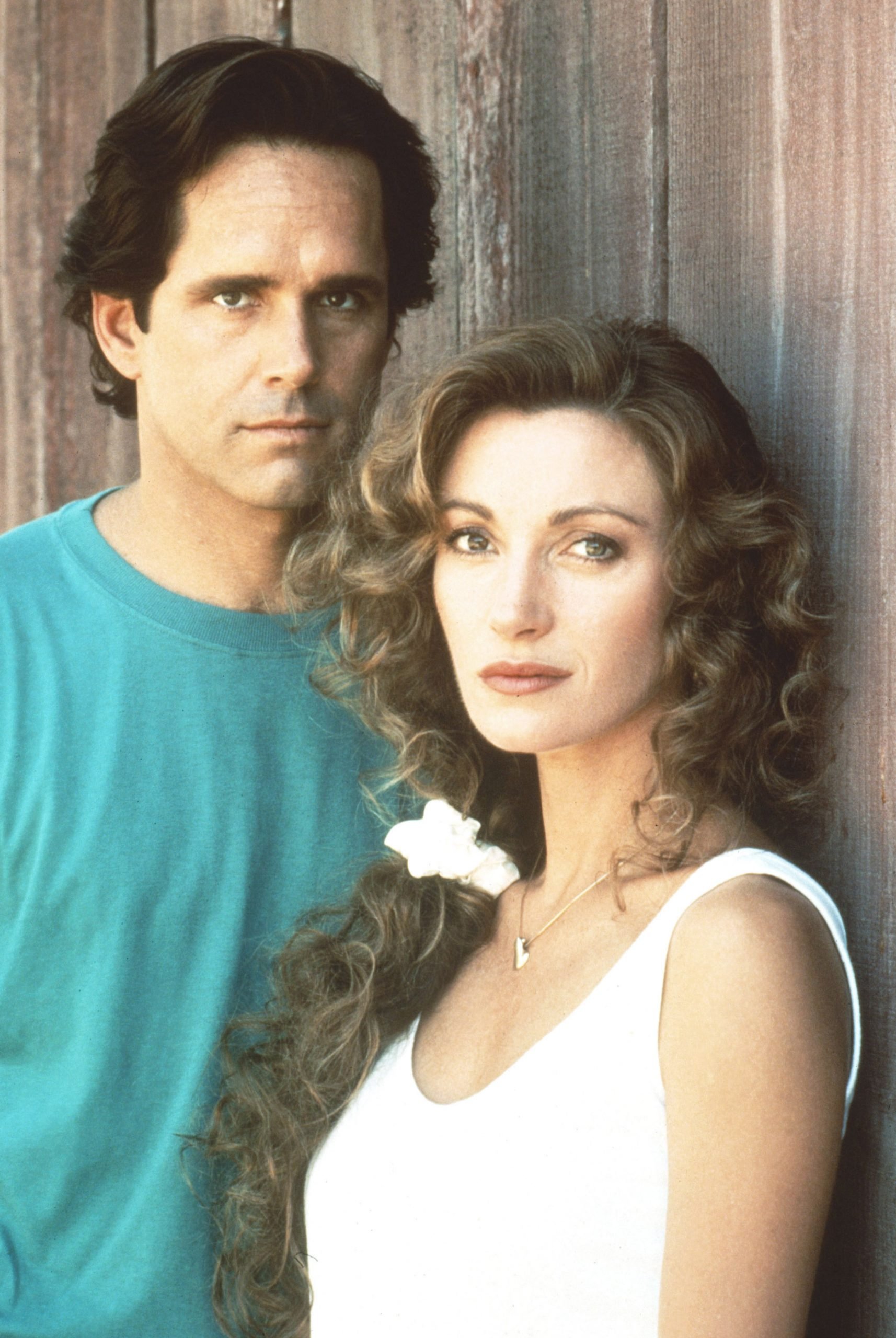 39. 'Matters of the Heart' (1990 TV Movie)
Renowned pianist Hadley Norman (Jane) becomes romantically involved with her protege, Steven Harper (Chris Gartin).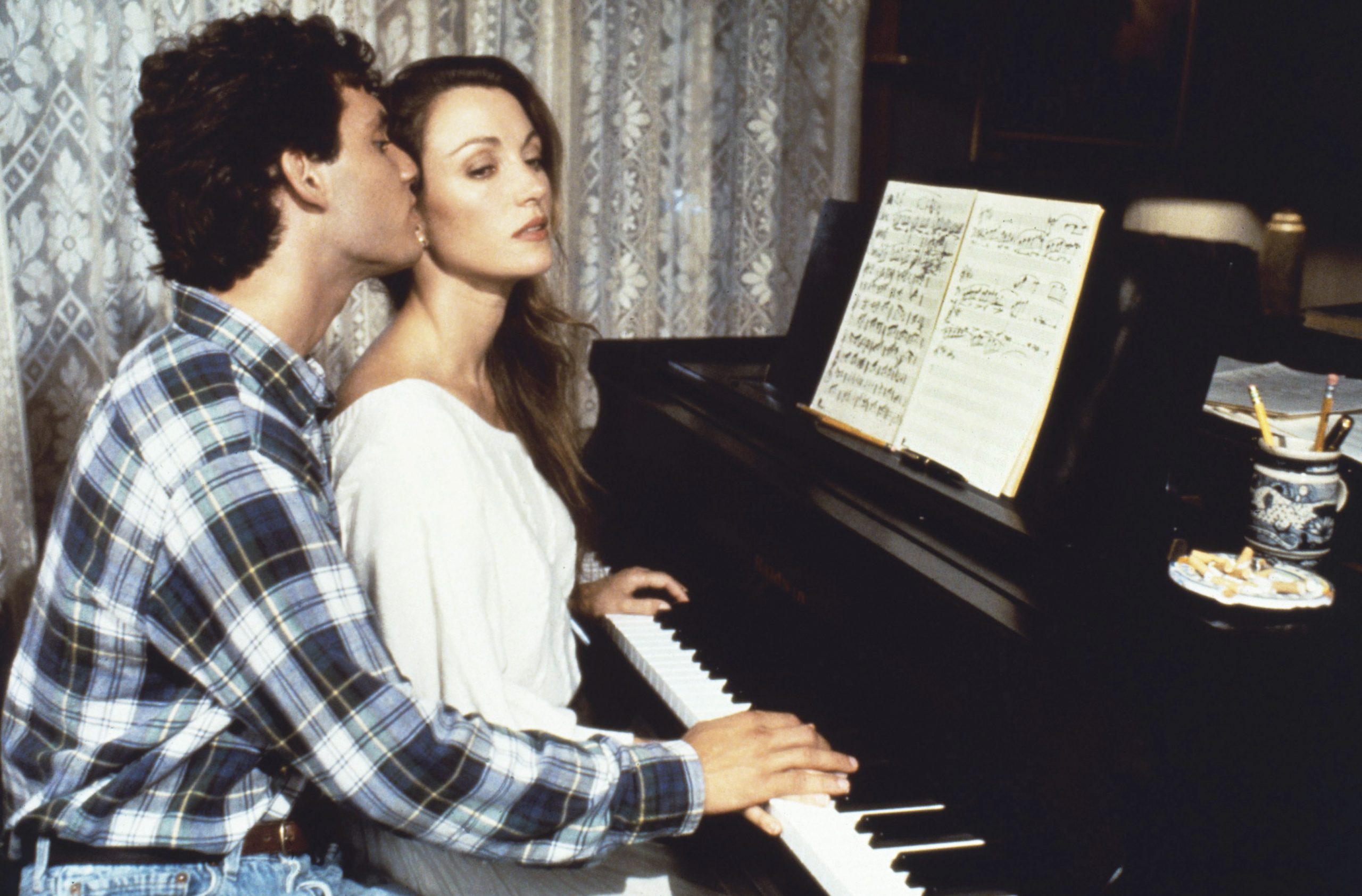 40. 'Memories of Midnight' (1991 TV Miniseries)
Amnesiac Catherine Alexander Douglas (Jane) is desperately trying to regain her memory, unaware that if she does so, her life could be in danger. Costarring is Omar Sharif as Constantin Deminis. Jane also starred in the 1991 TV movie Passion.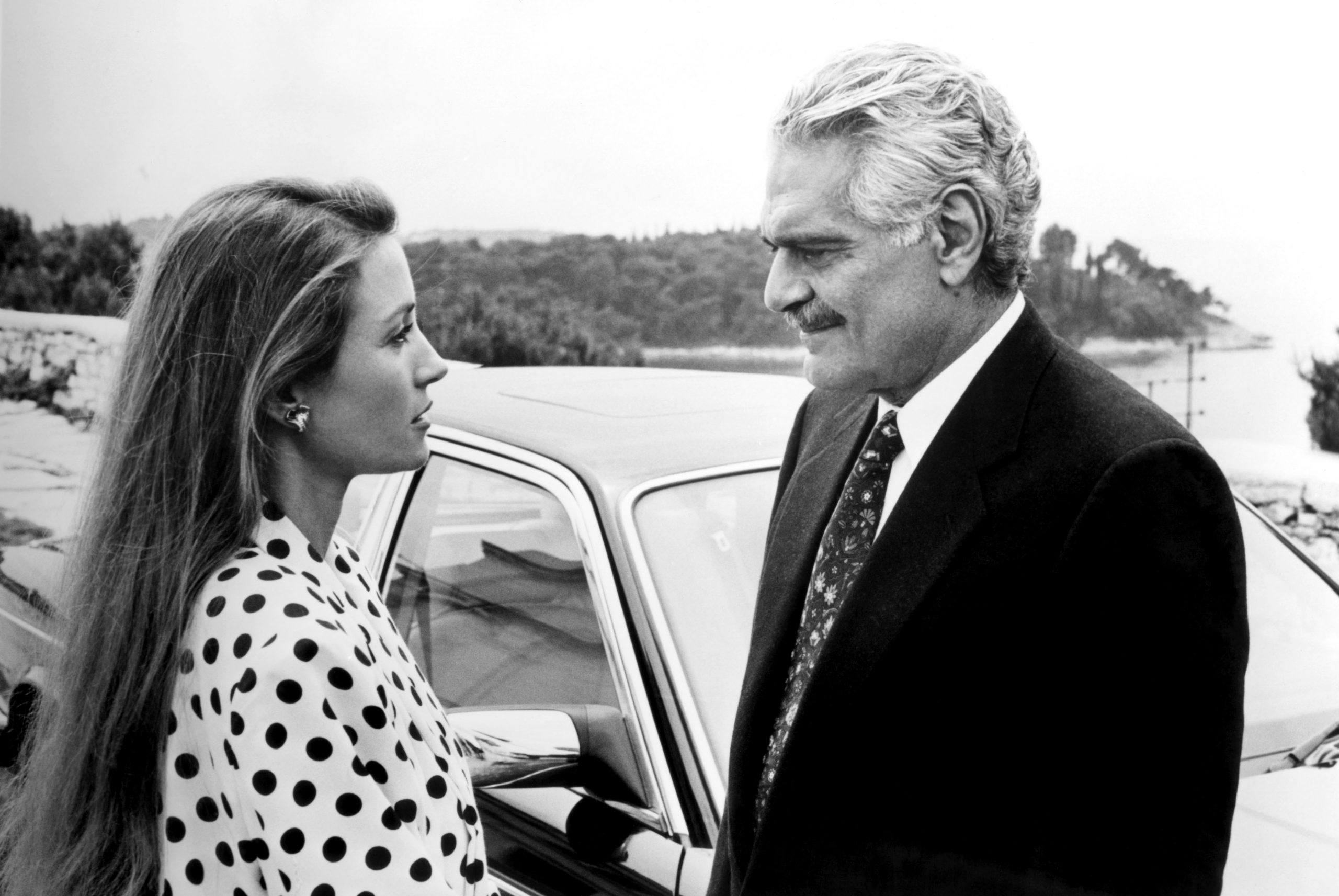 41. 'Are You Lonesome Tonight' (1992 TV Movie)
Attempting to find her missing husband, the wealthy Adrienne Welles (Jane) hires private detective Mat Henderson (Parker Stevenson), who finds himself drawn to her romantically.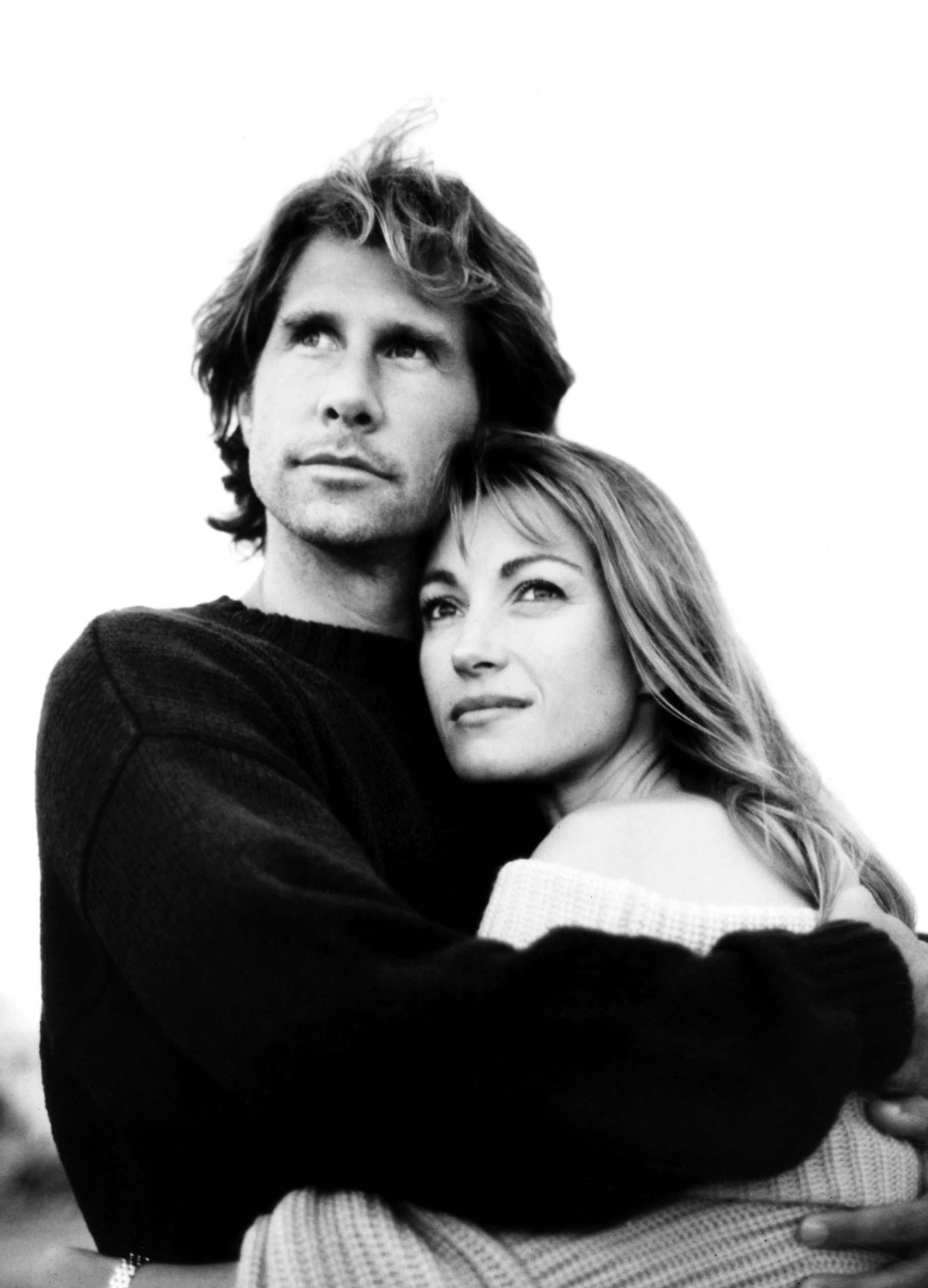 42. 'Sunstroke' (1992 TV Movie)
Teresa Winters (Jane) attempts to regain custody of her daughter following a bitter divorce but finds herself in a situation that involves blackmail and a mysterious stranger.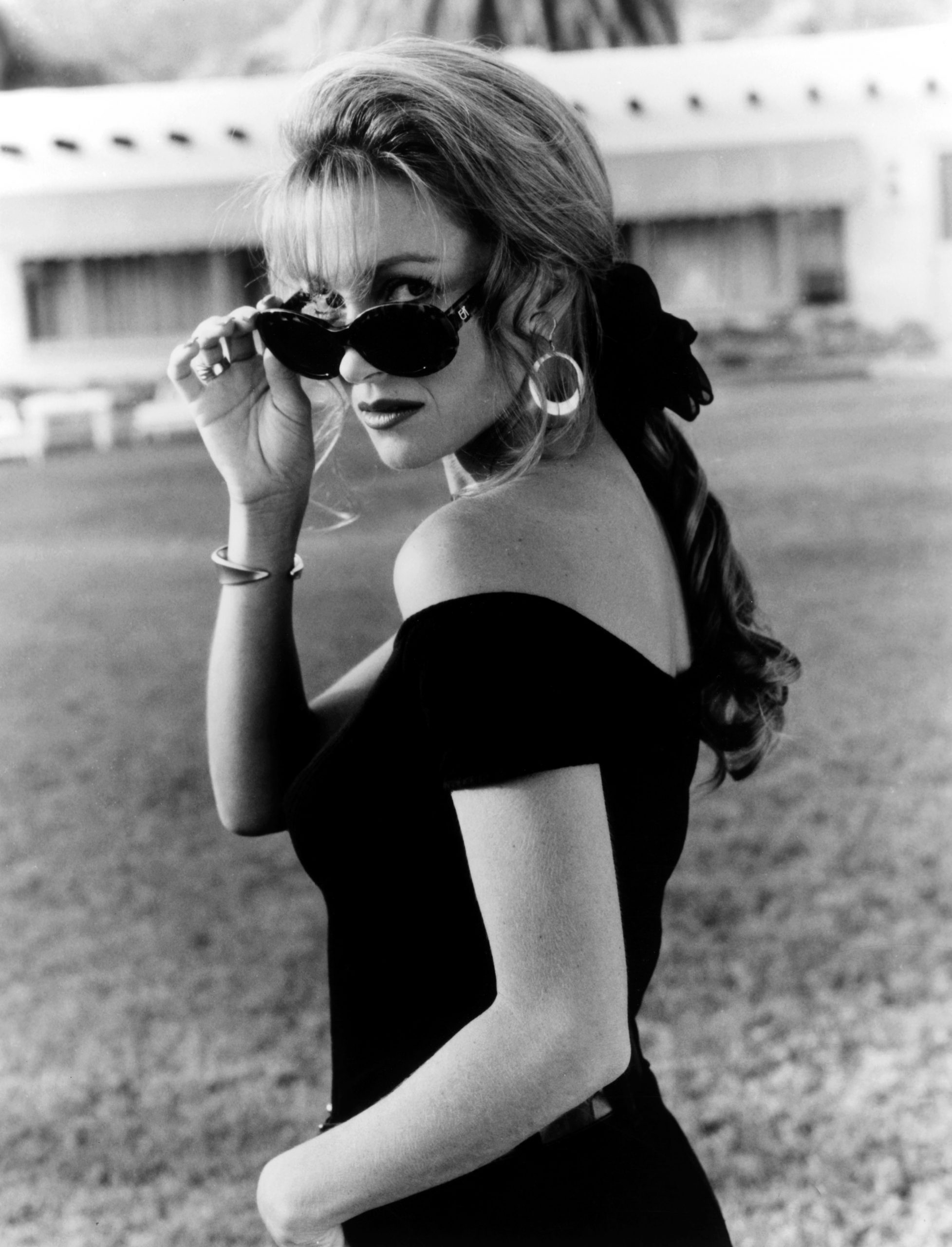 43. 'Praying Mantis' (1993 TV Movie)
Don McAndrews (Barry Bostwick) believes his loneliness is over when he meets and falls in love with Linda Crandell (Jane), who is carrying with her a deadly secret.
44. 'Heidi' (1993 TV Miniseries)
In this adaptation of Johanna Spyri's novel, Heidi (Noley Thornton) leaves her home in the mountains to live in Frankfurt. There she becomes friends with the wheelchair-bound Klara (Lexi Randall). Jane plays Fraulein Rottenmeier.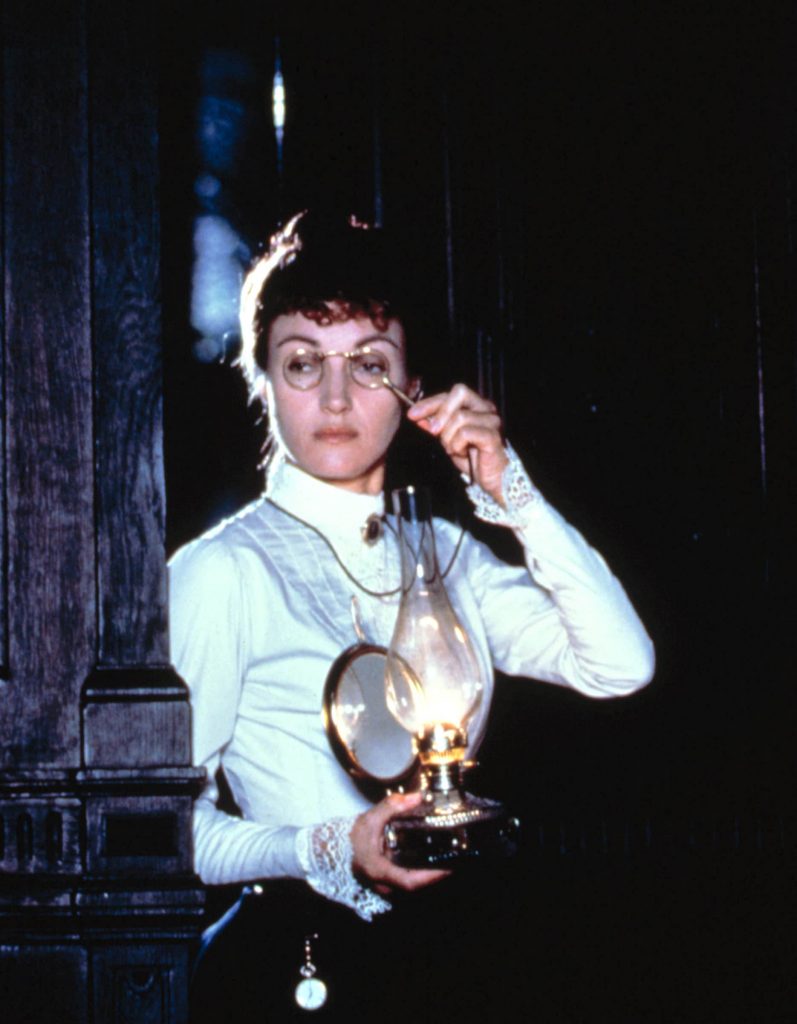 45. 'Dr. Quinn, Medicine Woman' (1993 to 1998 TV Series)
Moving from Boston to Colorado Springs, Colorado, Dr. Michael Quinn (Jane) seeks adventure in America's Old West. The show ran for six seasons and 149 episodes.
46. 'A Passion for Justice: The Hazel Brannon Smith Story' (1994 TV Movie)
Hazel Brannon Smith (Jane) is a newspaper publisher in the 1950s determined for her home town to move beyond racism and allow for integration.
47. 'The Absolute Truth' (1997 TV Movie)
When presidential candidate Senator Emmett Hunter (William Devane) is accused of sexual harassment, television reporter Alison Reid will have to betray her friend to expose the truth.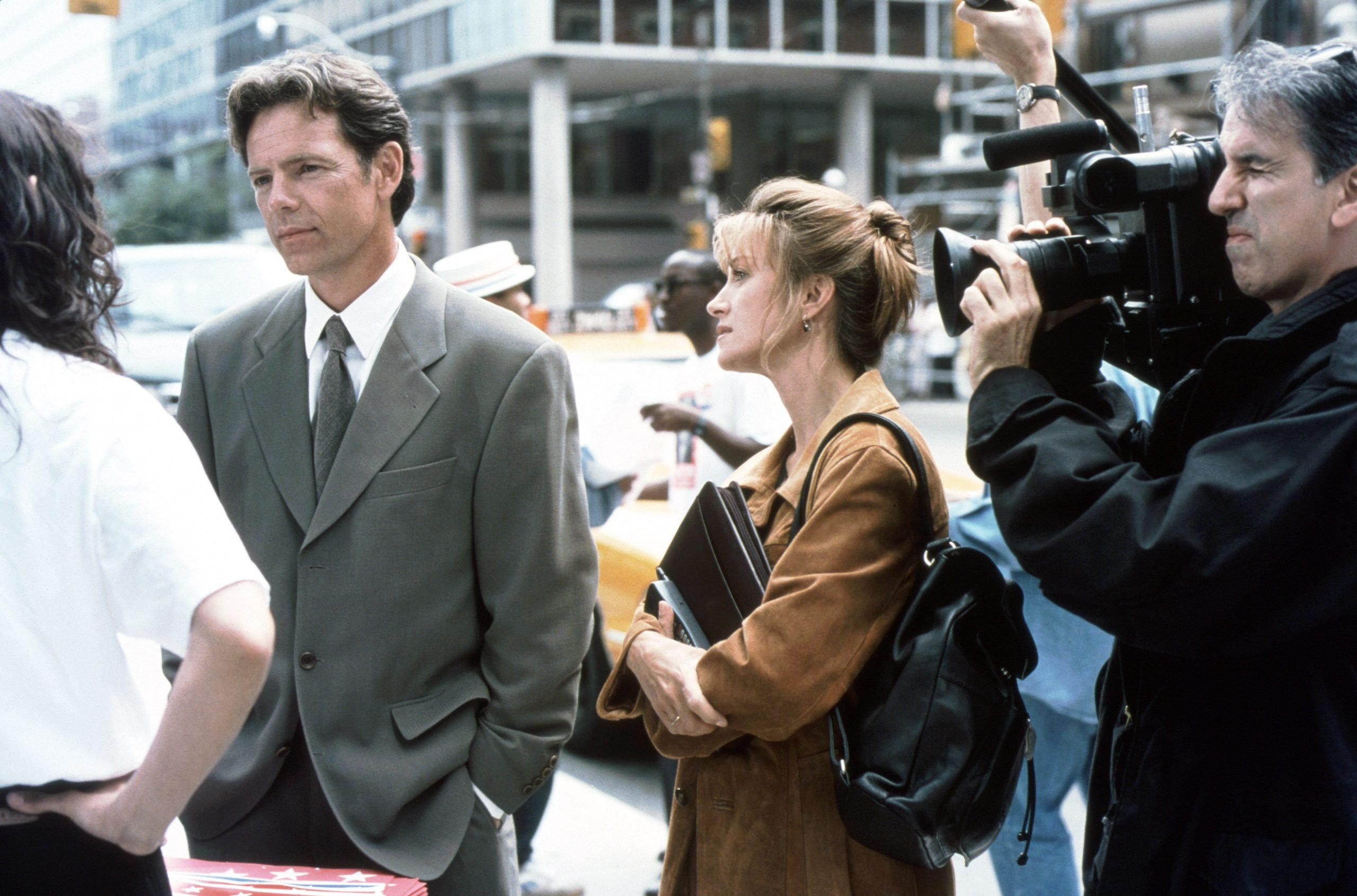 48. 'The New Swiss Family Robinson' (1998 TV Movie)
Traveling from Hong Kong to Australia, Jack and Jane Robinson (Stacy Keach and Jane), along with their kids, find themselves stranded on an island after their boat is destroyed in an accident. As they try to adapt to the situation, they encounter pirates.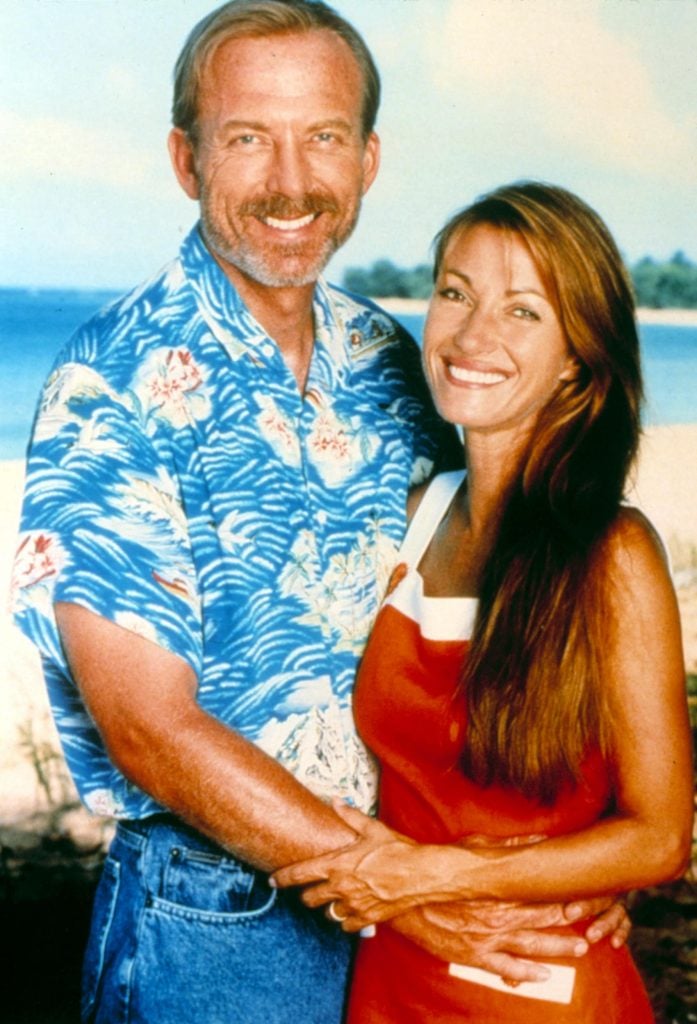 49. 'A Marriage of Convenience' (1998 TV Movie)
Jason Whitney (James Brolin) discovers he has a son eight years after the boy's mother passed away and guardianship passed to her sister (Jane). For the benefit of the child, and based on the recommendation of a judge, they decide to get married and actually find themselves falling in love.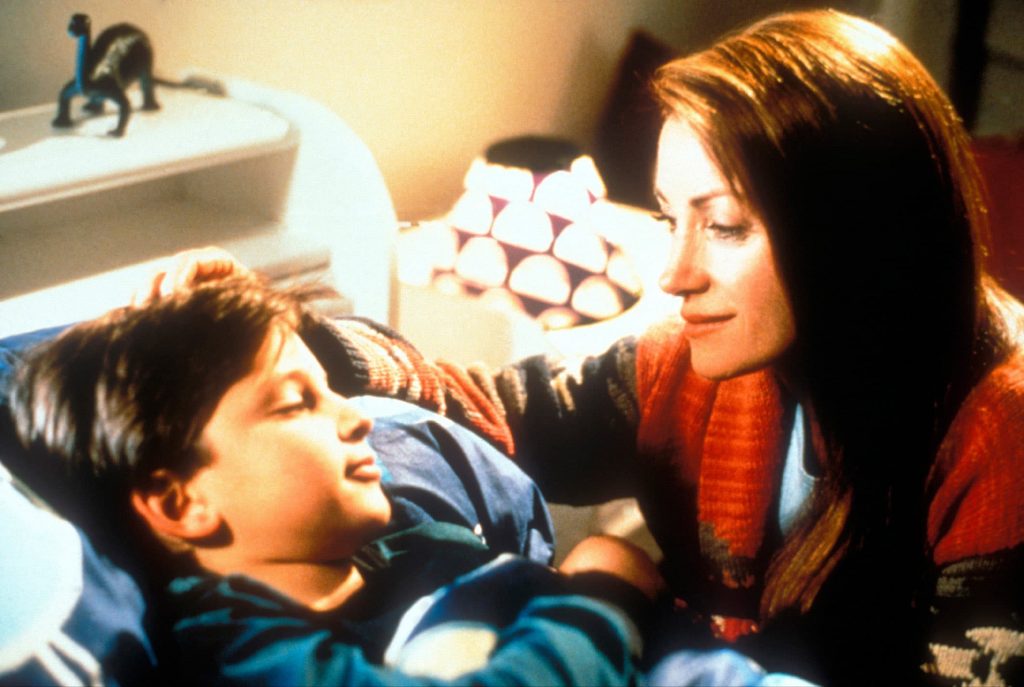 50. 'A Memory in My Heart' (1999 TV Movie)
Jane is back in an amnesiac territory as Rebecca Vega bumps into somebody who knows her and sends her to the town she's from in the hopes of reuniting with her children, who her abusive husband (A Martinez) has had control of for the past eight years.
51. 'Dr. Quinn, Medicine Woman: The Movie' (1999 TV Movie)
A new adventure for Jane's title character, as she teams up with Byron Sully (Joe Lando) as well as a number of townspeople who head to Mexico to find his kidnapped daughter. There was an additional TV movie in the form of 2001's Dr. Quinn, Medicine Woman: The Heart Within.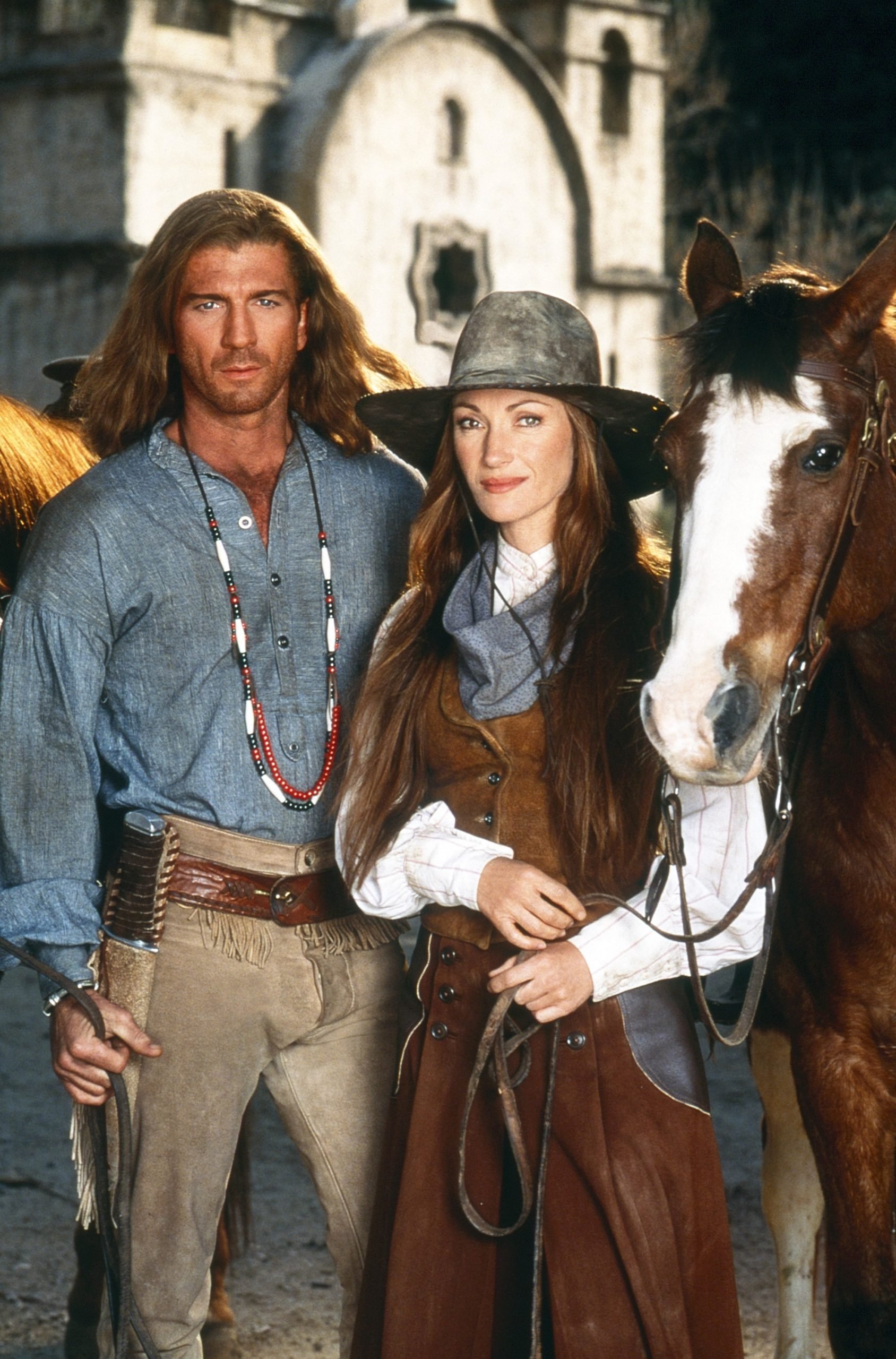 52. 'Murder in the Mirror' (2000 TV Movie)
Dr. Mary Kost Richland (Jane) is accused of her husband's murder, and while the trial is being prepared for, she begins an investigation into the crime and discovers that he led a double-life.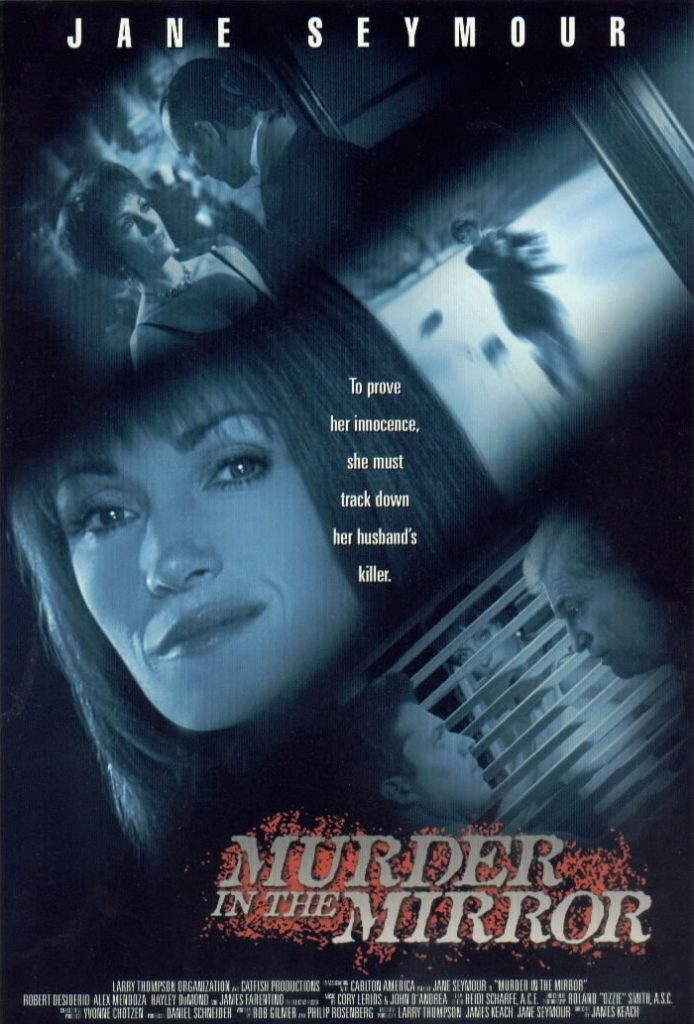 53. 'Enslavement: The True Story of Fanny Kemble' (2000 TV Movie)
Set in the 19th century, when British actress Fanny Kemble marries a U.S. plantation owner (Keith Carradine) and returns to the United States with him, she's horrified to discover that he is the owner of multiple slaves. In response, she begins formulating a plan to set them free.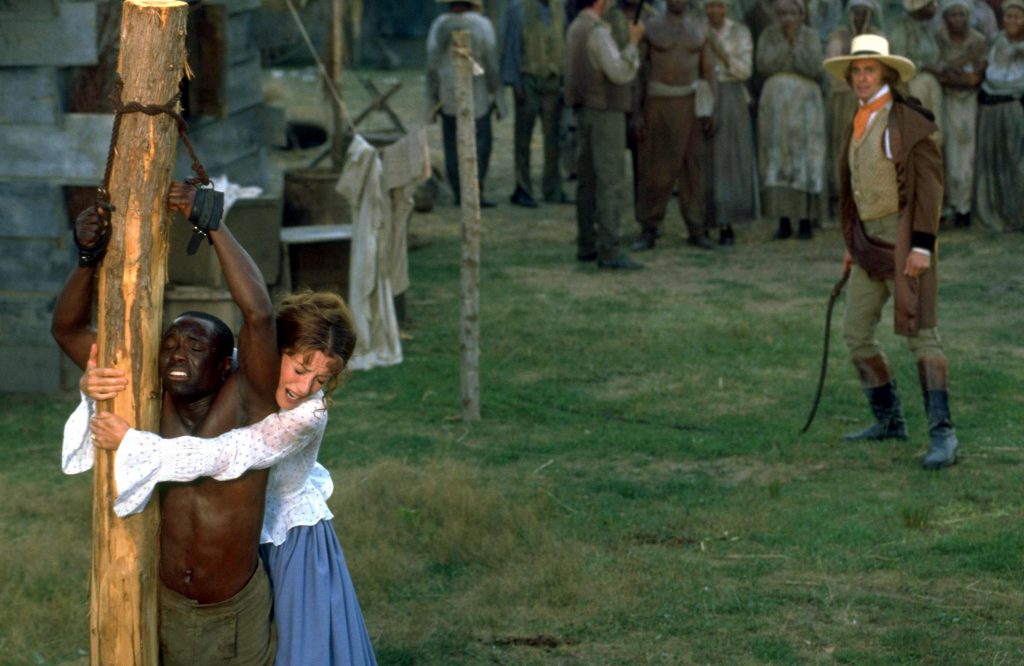 54. 'Yesterday's Children' (2000 TV Movie)
Jenny Cole (Jane) travels with her husband and kids to Ireland to uncover the secrets behind a dream she's been having since she was a kid, which are suggesting that she's been reincarnated from a previous life.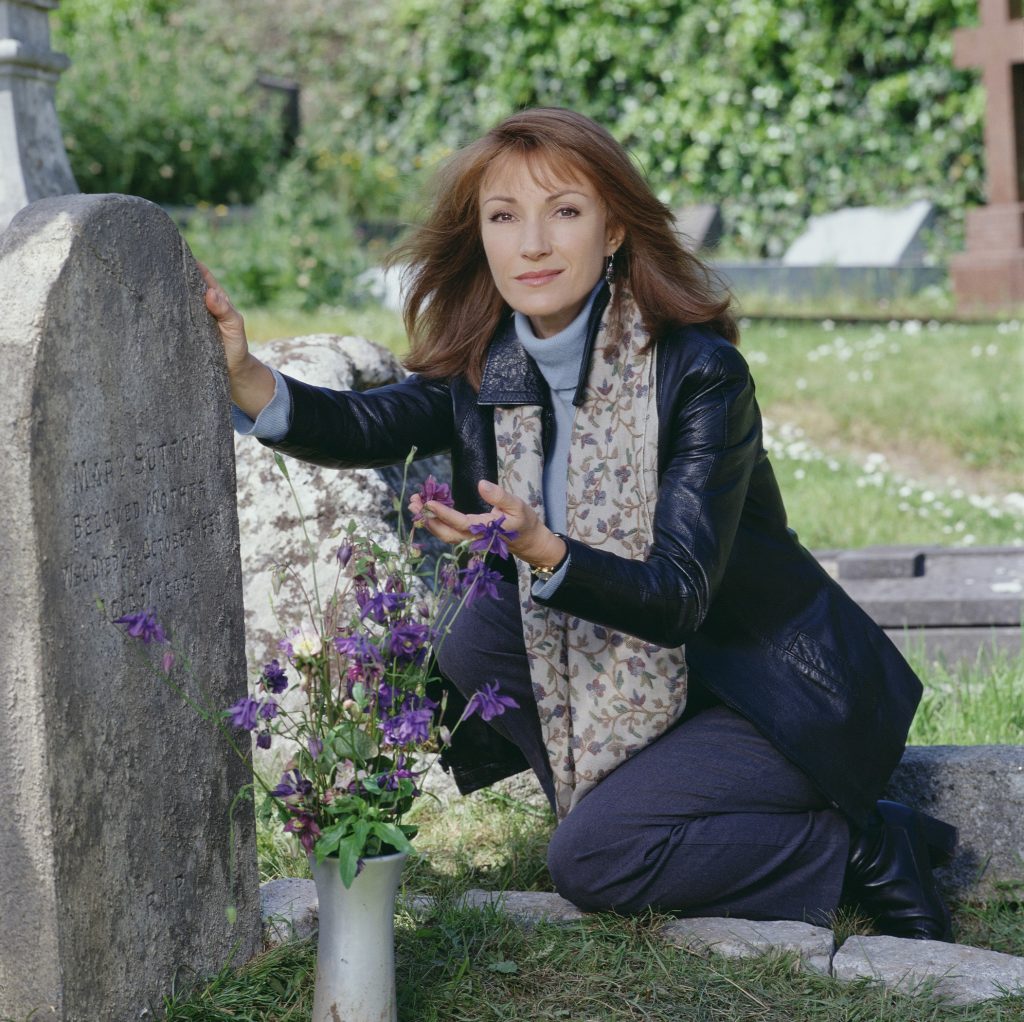 55. 'Blackout' (2001 TV Movie)
Jane plays a mother of two who finds themselves trapped in a mall during a massive power outage and while the police are hunting for a killer.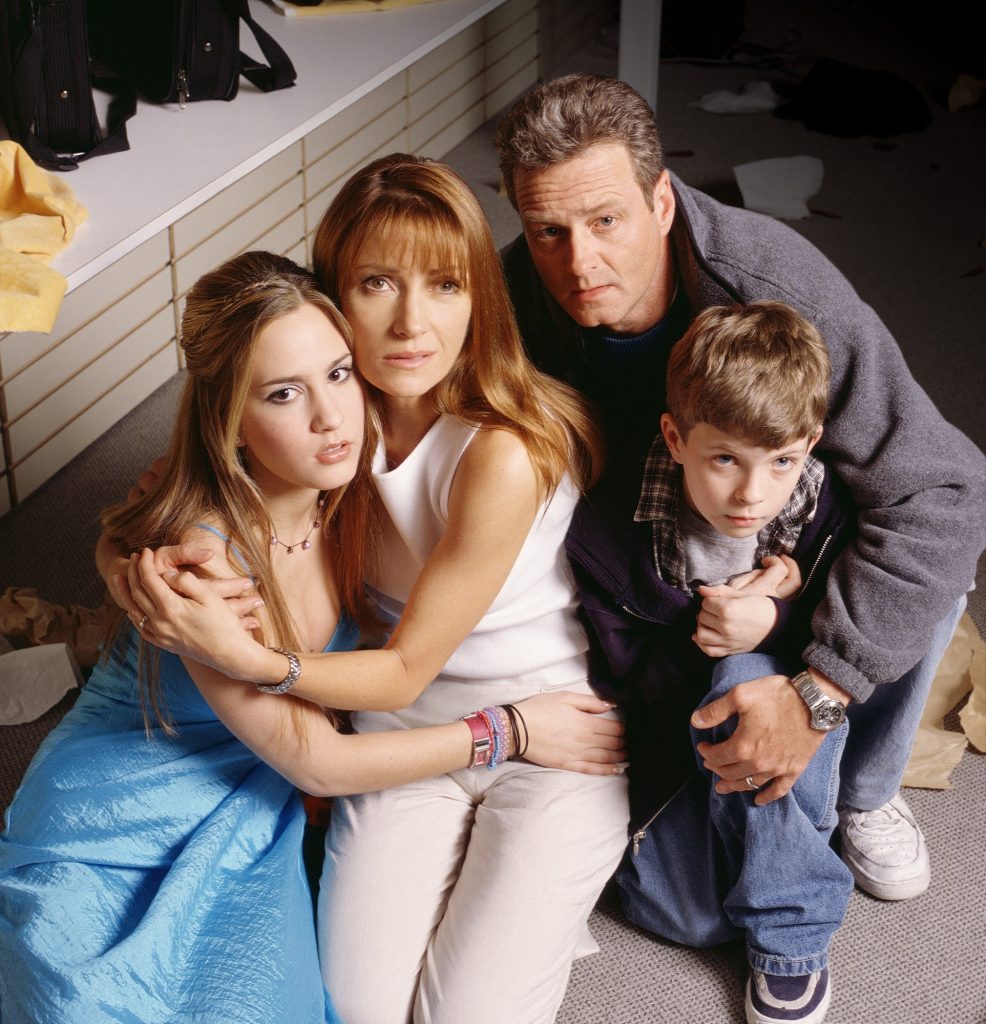 56. 'Heart of a Stranger' (2002 TV Movie)
Jill Maddox is the recipient of a heart transplant, which, while successful from a medical point of view, is somehow completely altering her personality.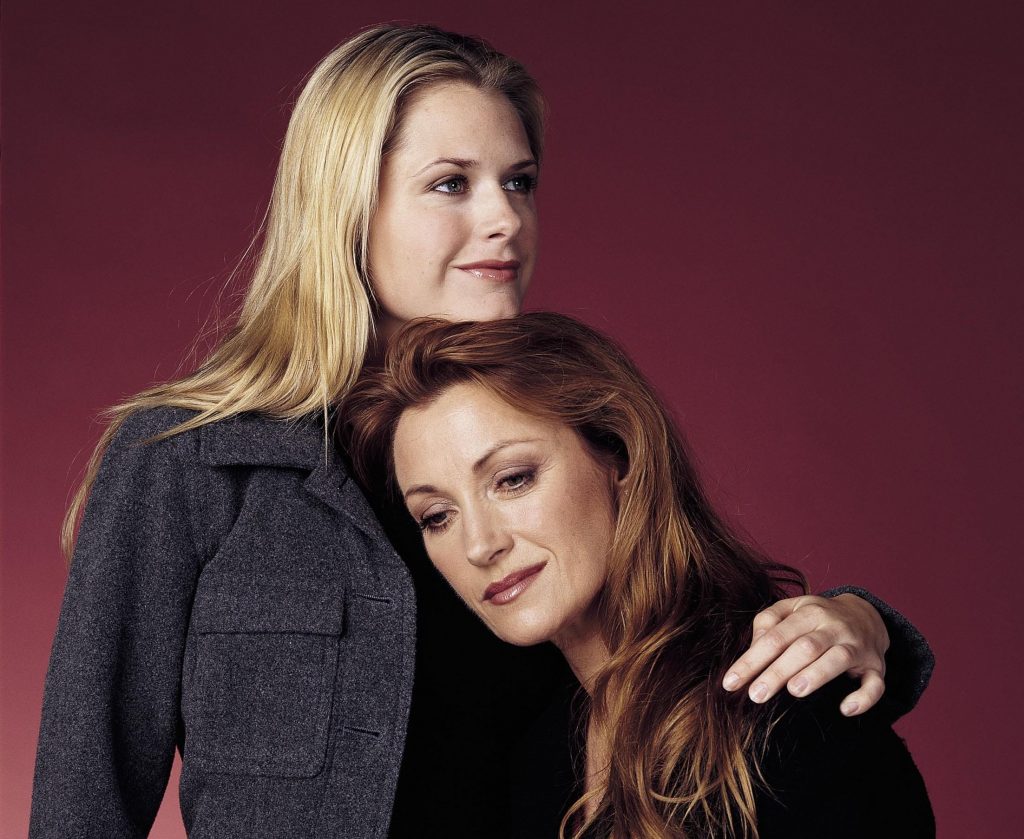 57. 'Touching Wild Horses' (2002 Film)
With an accident taking the lives of his sister and father, and his mother in a coma, a boy is sent to live with a reclusive aunt (Jane) on Sable Island, which has a preserve devoted to wild horses.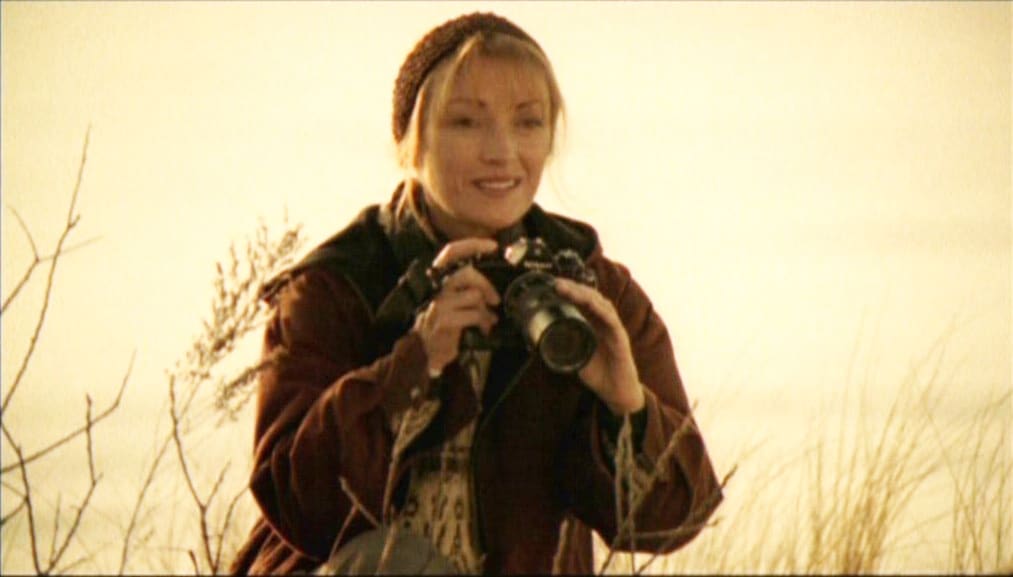 58. 'Smallville' (2004 to 2005 TV Series Guest Star)
Between 2004 and 2005, Jane appeared on six episodes of Smallville (the TV series about the evolution of Tom Welling's Clark Kent into his destiny as Superman). In 2004, she also appeared on the "Families" episode of Law & Order: Special Victims Unit.
59. 'Wedding Crashers' (2005 Film)
John Beckwith (Owen Wilson) and Jeremy Grey (Vince Vaughn) are a couple of guys crashing weddings so that they can meet women. Jane plays Kathleen Cleary, wife of Christopher Walken's Secretary Cleary, who comes to realize that these two guys just don't belong.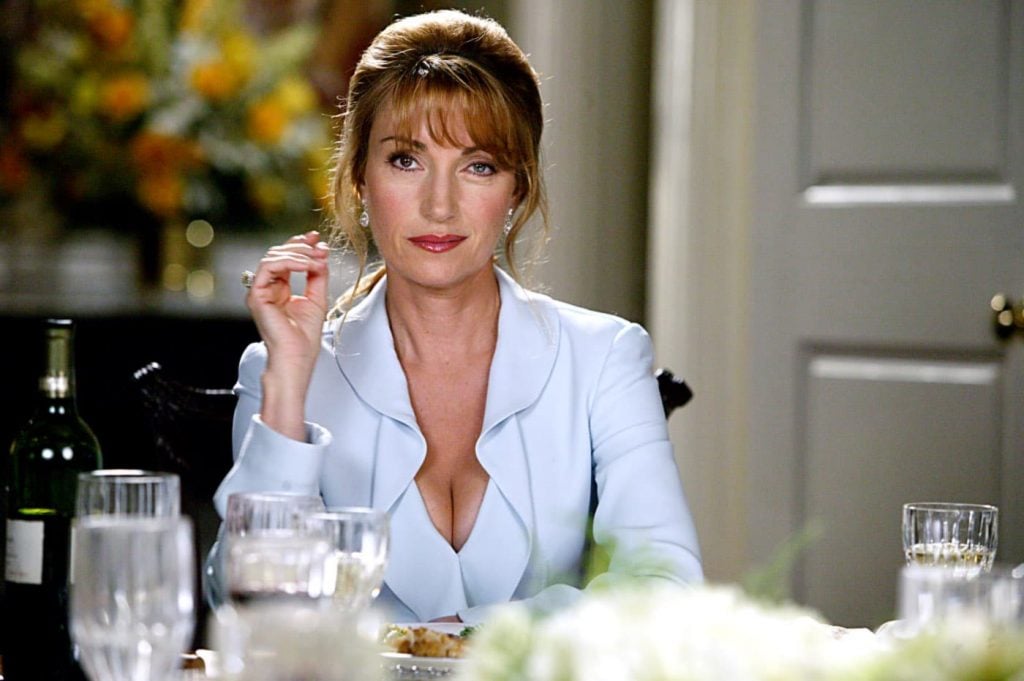 60. 'Blind Dating' (2006 Film)
Chris Pine (Captain Kirk from the rebooted Star Trek films) plays a blind guy who is falling in love with what he believes to be an Indian woman — but there are many obstacles in their way.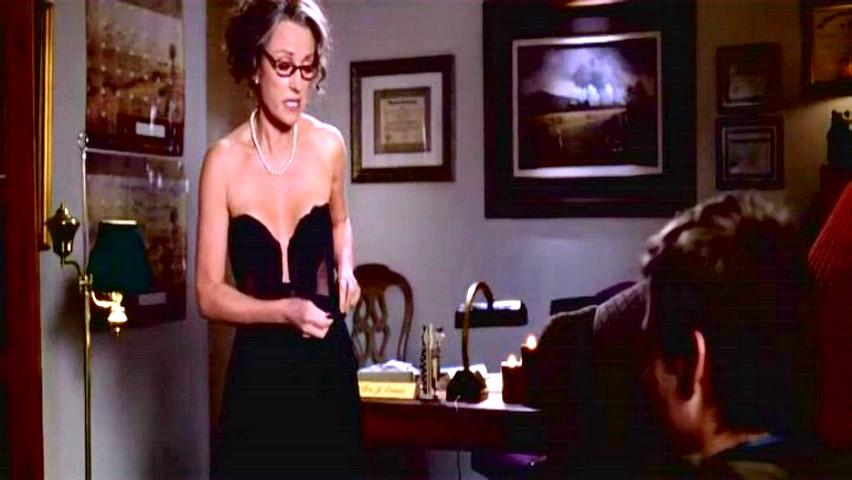 61. 'Modern Men' (2006 TV Guest Star)
In this sitcom, three guys attempt to get their love lives in order by hiring a life coach, Jane's Dr. Victoria Stangel. She appeared in six of the seven episodes.
62. 'Justice' (2006 TV Guest Star)
Jane guest-starred in this legal drama in the episode "Filicide." She also appeared in the  "Aldrin Justice" episode of How I Met Your Mother and in the 2006 film comedy The Beach Party at the Threshold of Hell.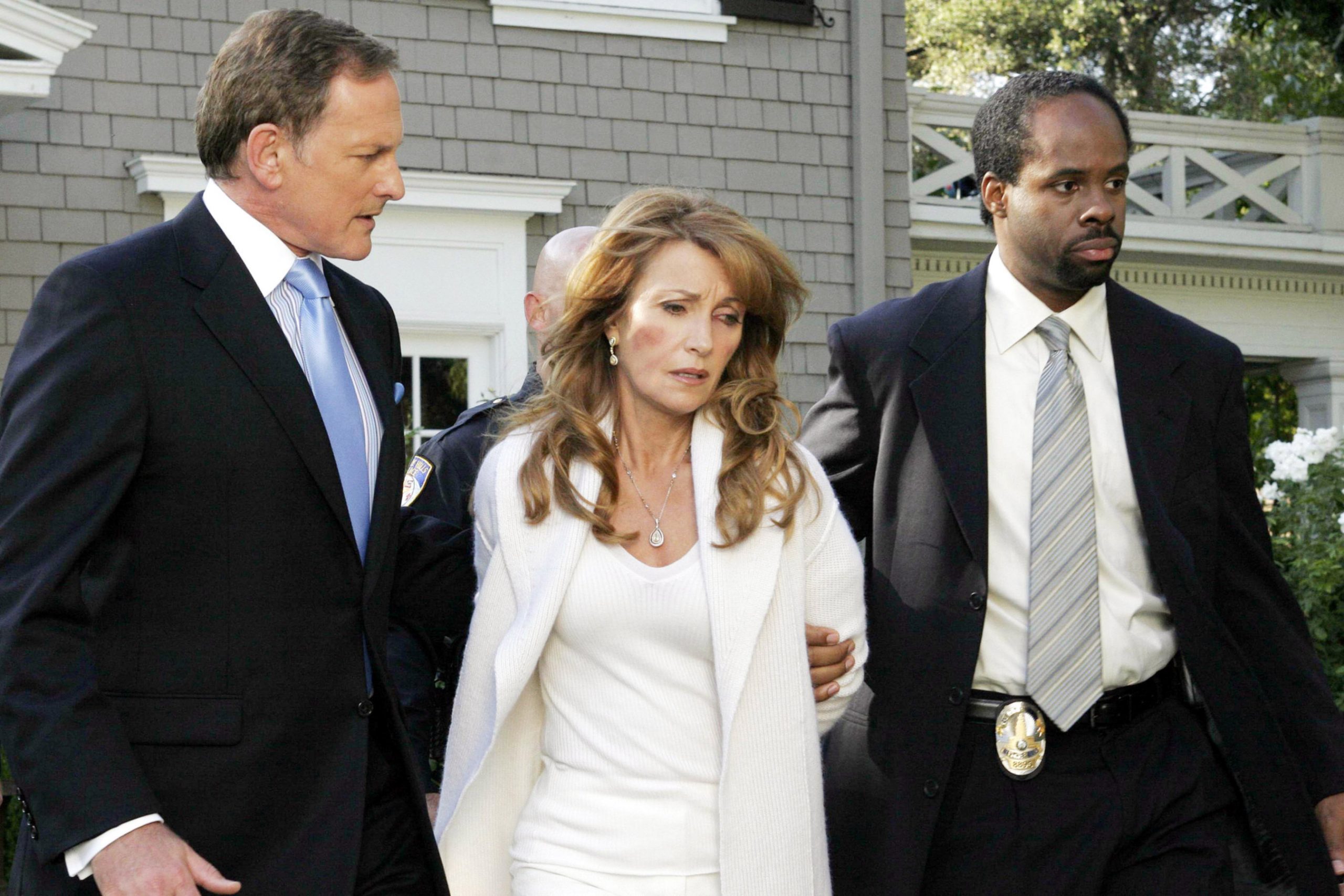 63. 'In Case of Emergency' (2007 TV Series Guest Star)
Jane made three appearances on this sitcom as Donna Ventress, mother to David Arquette's Jason. She also appeared in the 2007 TV movie, Agatha Christie's Marple: Ordeal by Innocence and the feature film After Sex. In 2008 she was in the film Wake.
64. 'Dear Prudence' (2009 TV Movie)
This one certainly sounds like the pilot for a potential TV series as it sees Jane playing Prudence McCoy, the host of a helpful hints TV show who discovers she's pretty good at solving crimes as well.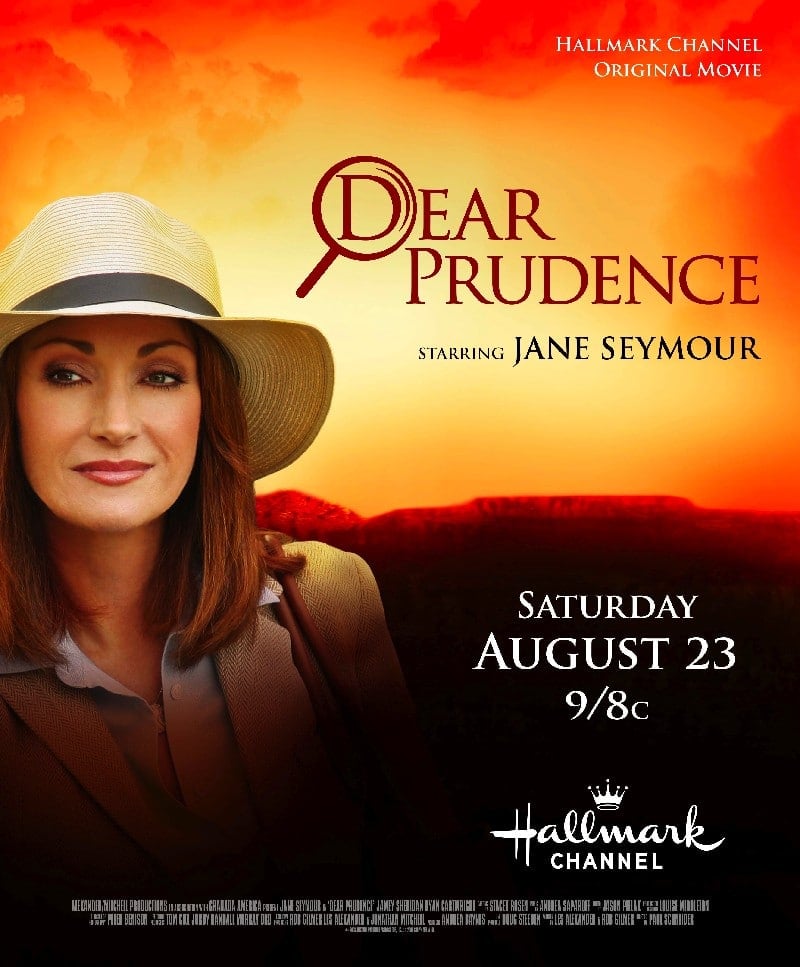 65. 'The Assistants' (2009 Film)
Fed up of being seen as nothing but office grunts, a number of assistants to Hollywood executives decide to steal from their bosses to fund a movie they want to make. Jane plays a character named Sandy Goldman.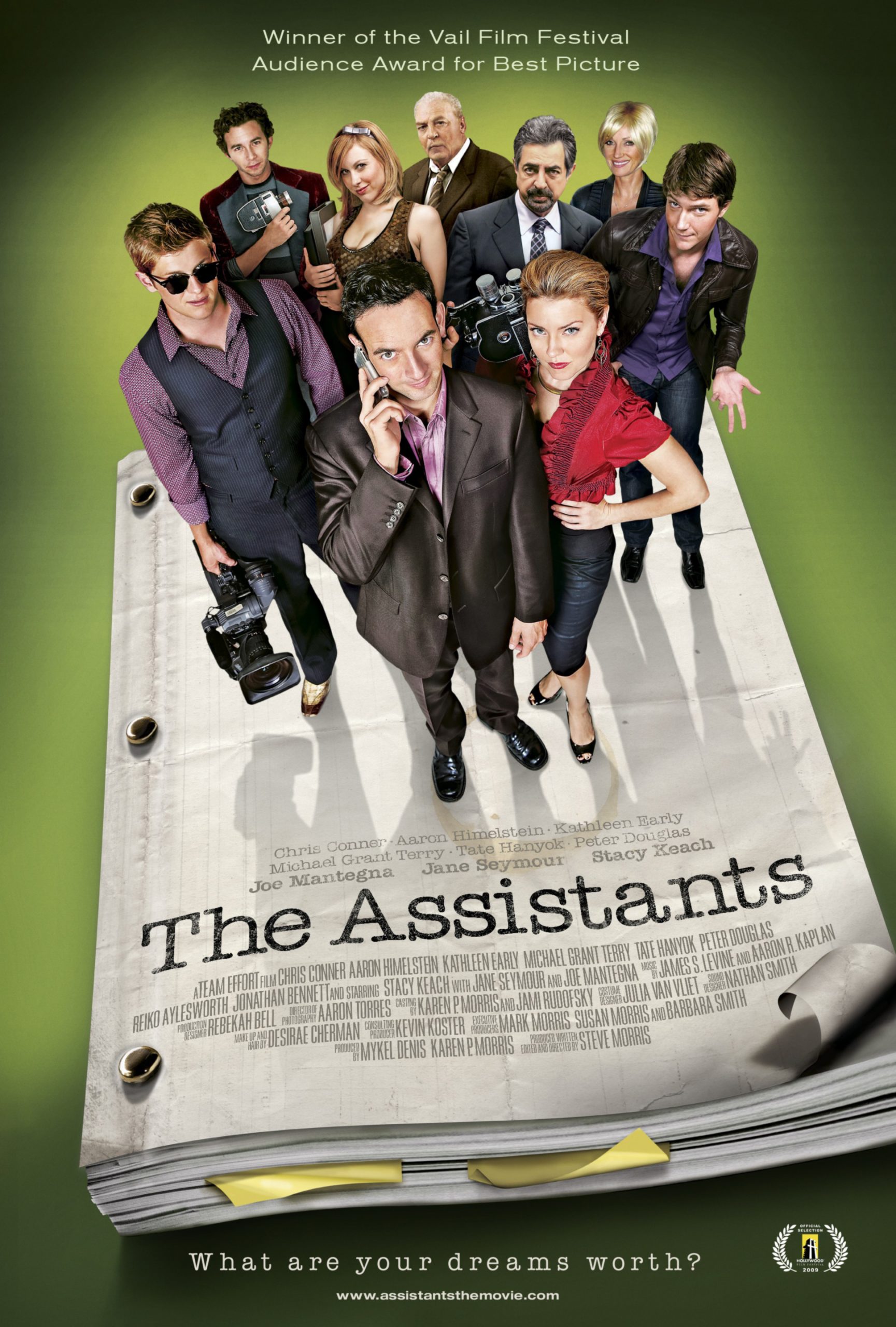 66. 'Perfectly Prudence' (2011 TV Movie)
Jane is back as Prudence McCoy, but this time there are no crimes to solve. Instead, she's desperately trying to keep her show and approach to it the same in the aftermath of a corporate takeover of the TV station she works at.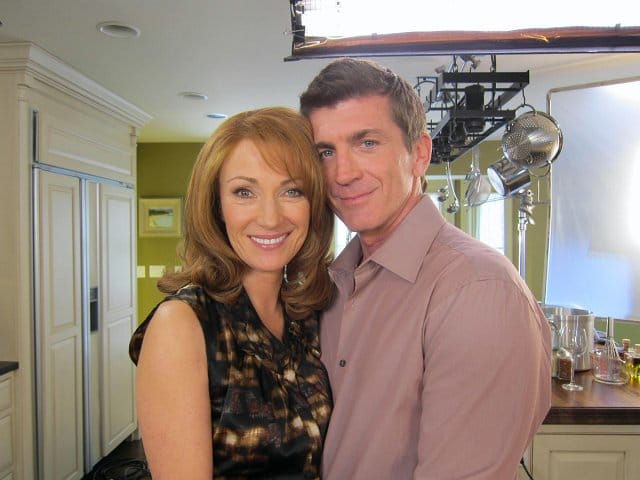 67. 'Love, Wedding, Marriage' (2011 Film)
Mandy Moore, now of This is Us, plays a newlywed marriage counselor whose world is rocked when she learns that her parents (played by James Brolin and Jane) are getting divorced.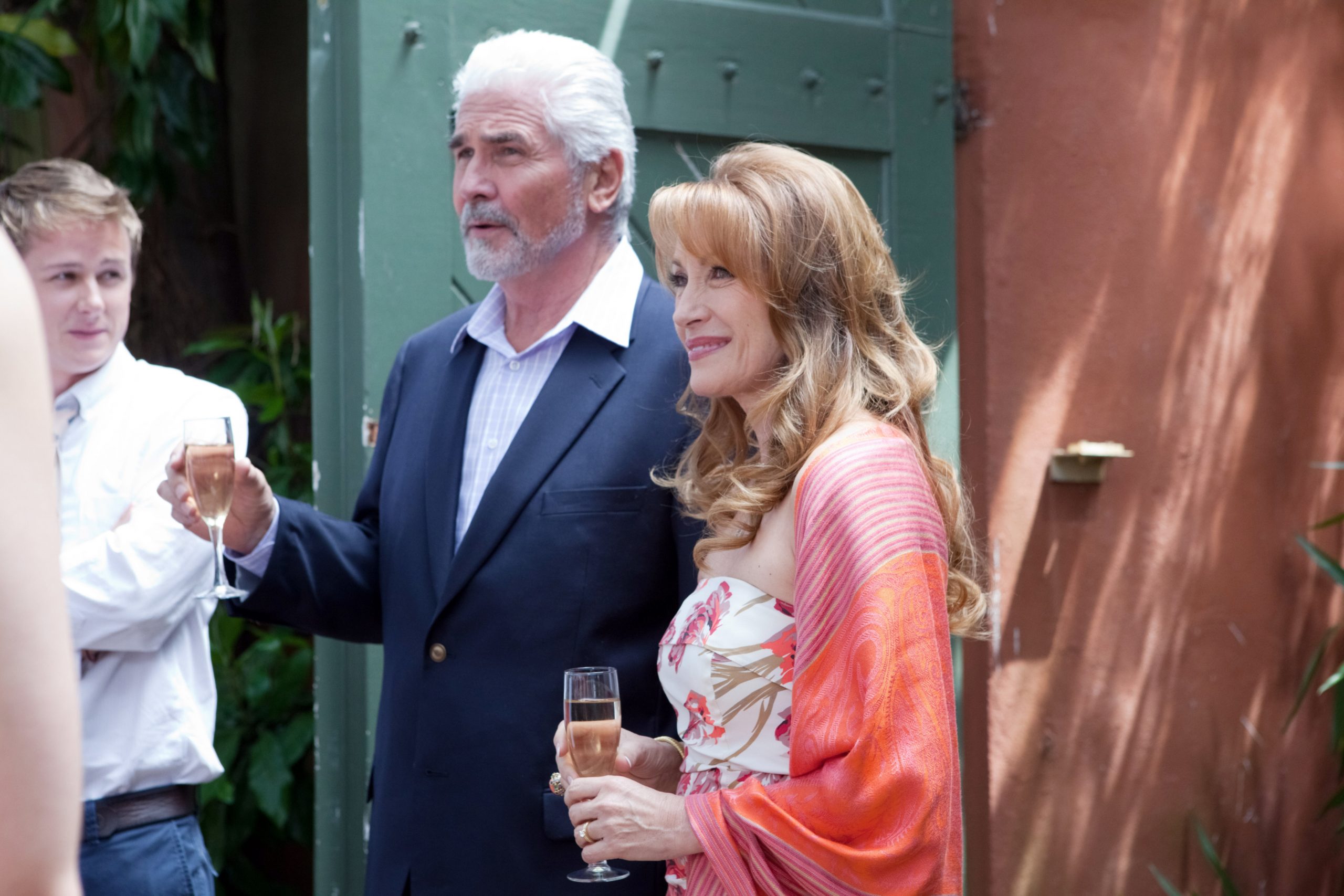 68. 'The Family Tree' (2011 Film)
When a married woman and mother loses her memory, it starts to transform a dysfunctional family to the point where the new normal is kind of preferable. No, this is not Jane's third turn as an amnesiac; she plays a character named Grandma Ilene (Grandma? How is that even possible?). She also appeared in a 2011 episode of the Castle TV series, "One Life to Lose."
69. 'Freeloaders' (2012 Film)
A group of — as the title says — freeloaders are about to lose their home base when the rock star who's been allowing them to live in his house has decided to put it on the market. Jane plays a character named Carolyn.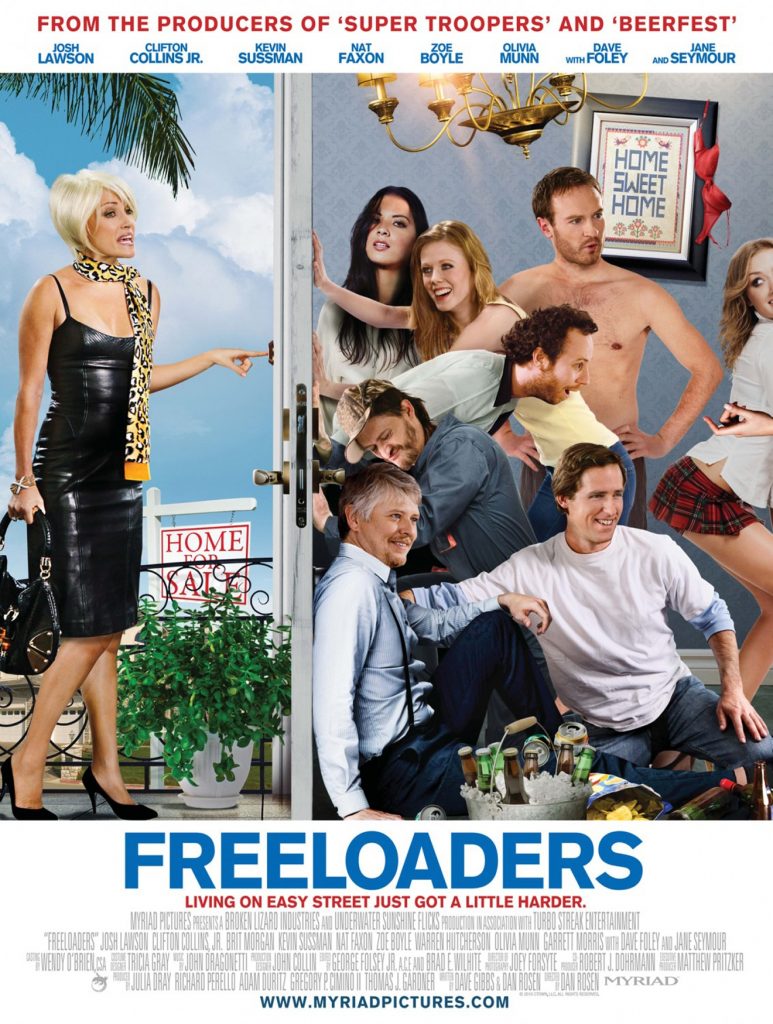 70. 'Lake Effects' (2012 TV Movie)
Jane's Vivian and her two daughters (played by Scottie Thompson and Madeline Zima) are brought back together following her husband and their father's death, and through an adventure that follows they are able to put the differences that have separated them for quite some time away and reconcile themselves with the past.
71. 'Franklin & Bash' (2012 to 2013 TV Series Guest Star)
The legal drama featured Jane in two episodes as Colleen, the mother of Mark-Paul Gosselaar's Peter Bash.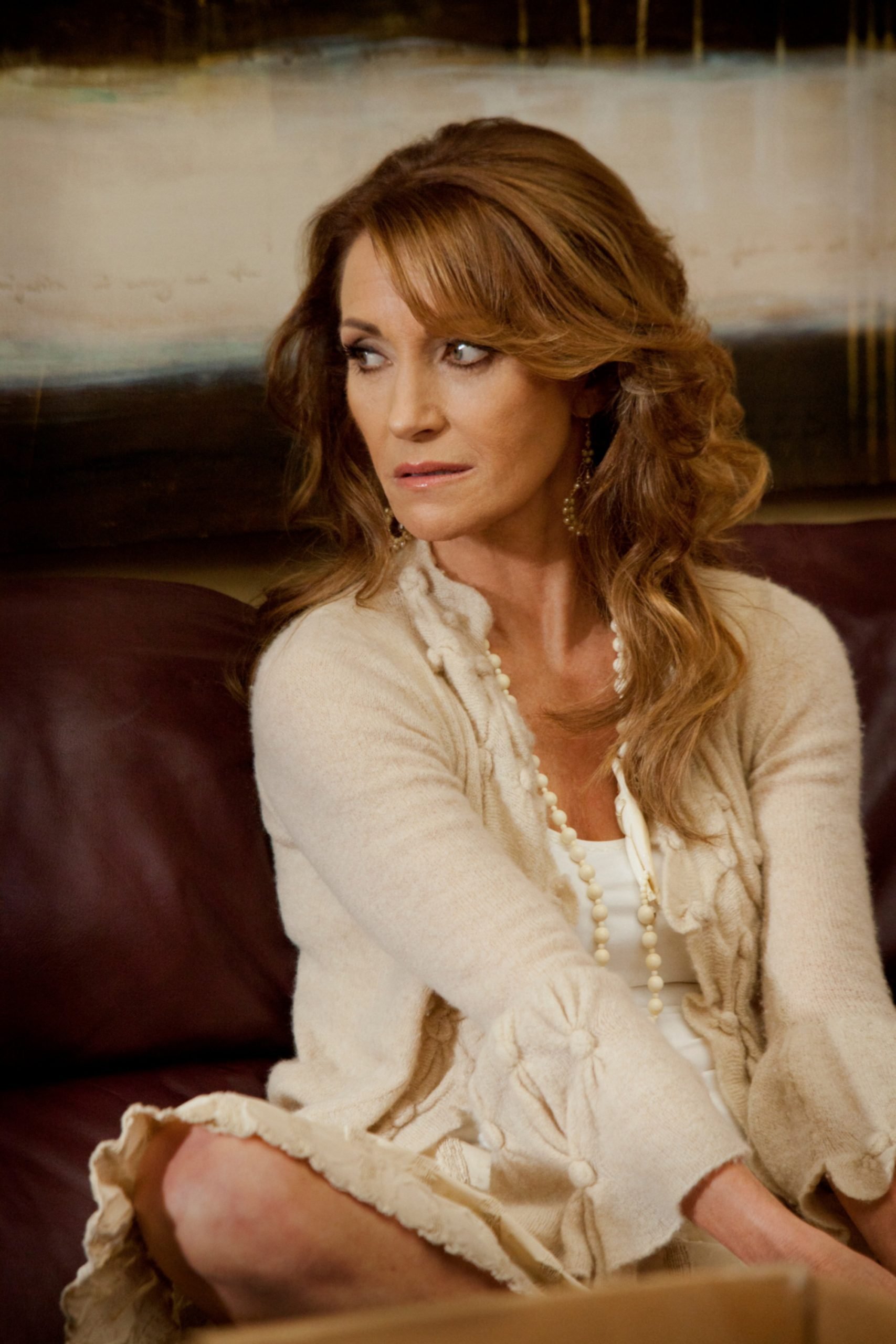 72. 'Austenland' (2013 Film)
Keri Russell plays Jane Hayes, a woman absolutely obsessed with the novel Pride and Prejudice who makes her way to a theme park based on the writings of Jane Austen. There she hopes to meet the perfect gentleman. Jane is cast in the role of Mrs. Wattlesbrook.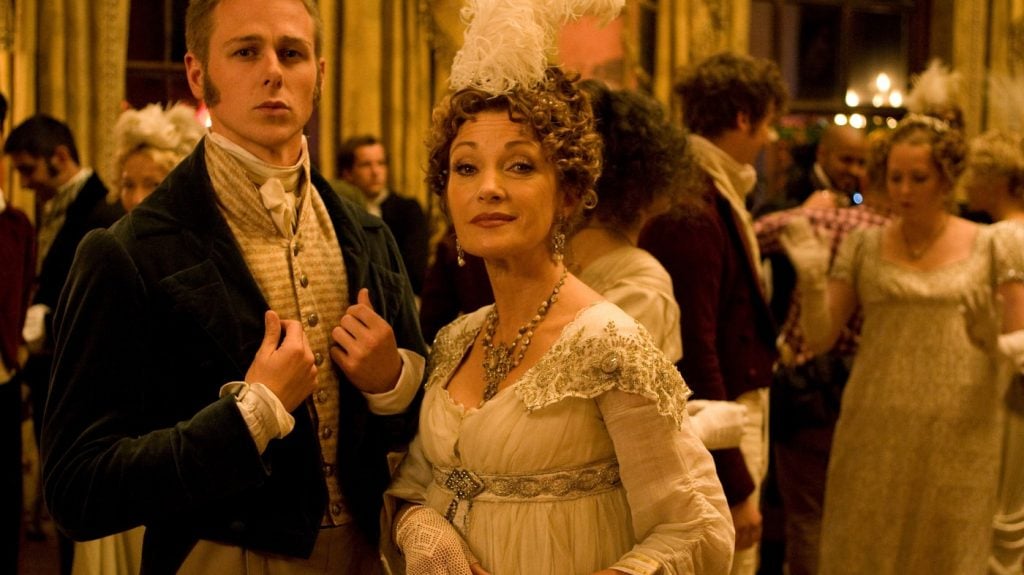 73. 'An American Girl: Saige Paints the Sky' (2013 Direct to Video Film)
Grandma Mimi (Jane) steps in to inspire her granddaughter to make a difference when her art class has been cut from the school program.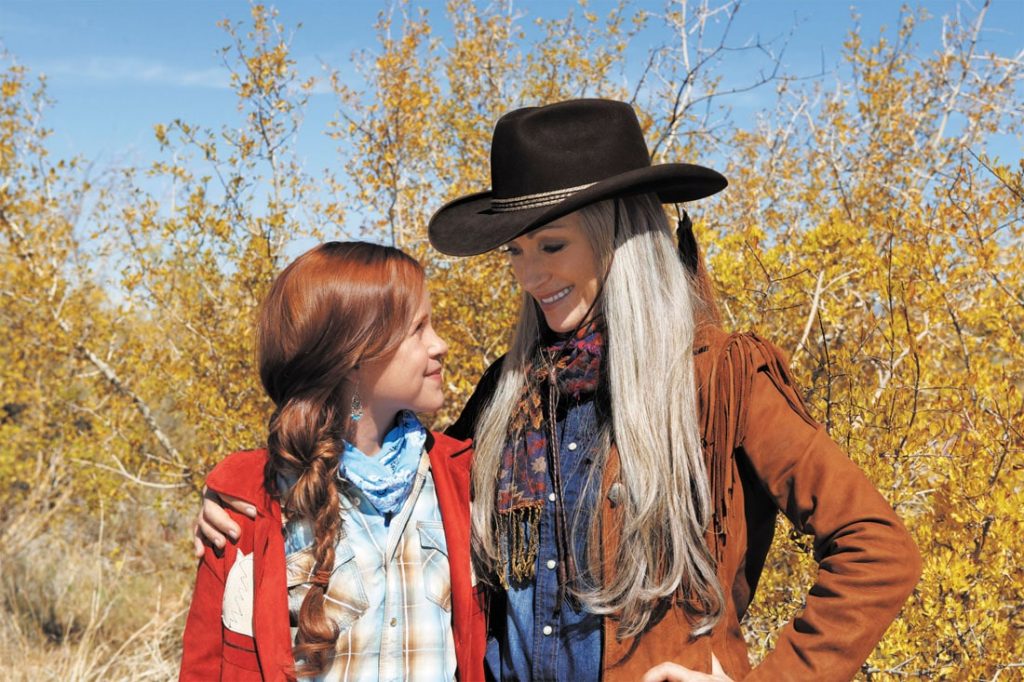 74. 'Lovestruck: The Musical' (2013 TV Movie)
Harper Hutton (Jane) never lived her dream of being a Broadway star, so she pushes her daughter, Mirabella (Sara Paxton), to do so. Rebelling, Mirabella goes to get married in Italy, while Harper gets her hands on a magic potion that makes her young again. Her first course of action is to fly to Italy and stop the wedding from taking place.
75. 'Love by Design' (2014 Film)
Jane has a supporting role as a magazine's mega-successful fashion editor who fires reporter Daniella (Giulia Nahmany), who in turn sets off on a journey of personal discovery and romance.
76. 'Men at Work' (2014 TV Series Guest Star)
Jane appeared on this 2014 sitcom in the episode "Gigo-Man."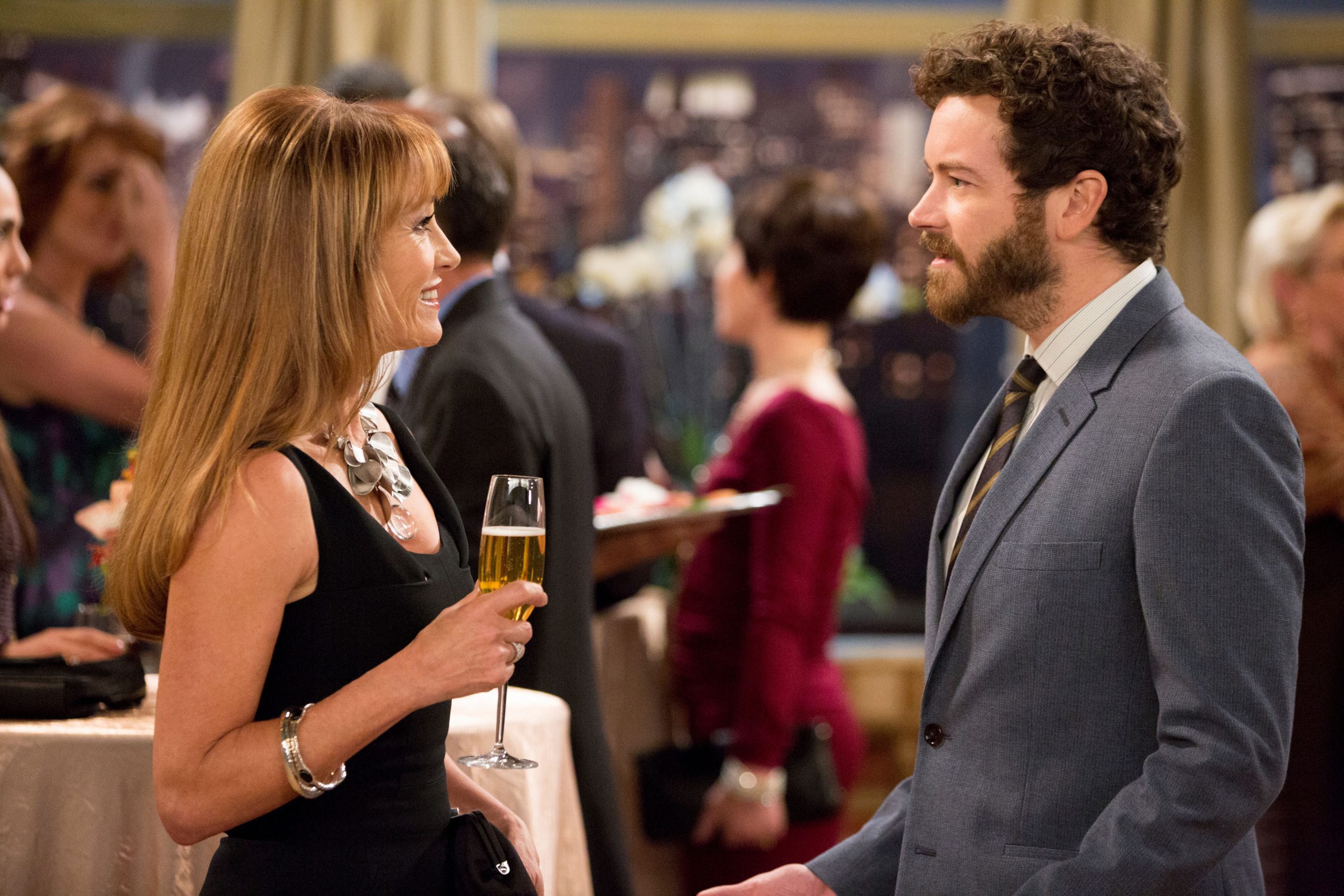 77. 'Forever' (2014 TV Series Guest Star)
Another TV guest appearance, this one as a romantic interest for Judd Hirsch's supporting character. The series is a cult favorite about an immortal living among us.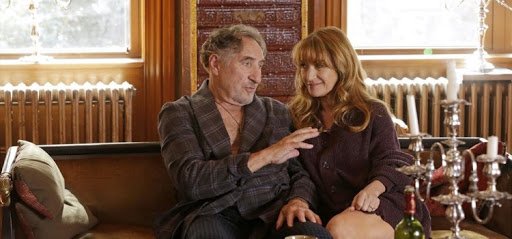 78. 'A Royal Christmas' (2014 TV Movie)
Queen Isadora of Cordina (Jane) is intent on disrupting her royal son's plans to marry a woman who is a seamstress from Philadelphia. Stephen Hagan and Lacey Chabert play the couple.
79. 'About Scout' (2015 Film)
Goth girl Scout Havers (India Ennenga) travels with the suicidal Sam Prescott (James Frecheville) in an attempt to find out the location of her sister. Jane plays Sam's mother, Gloria.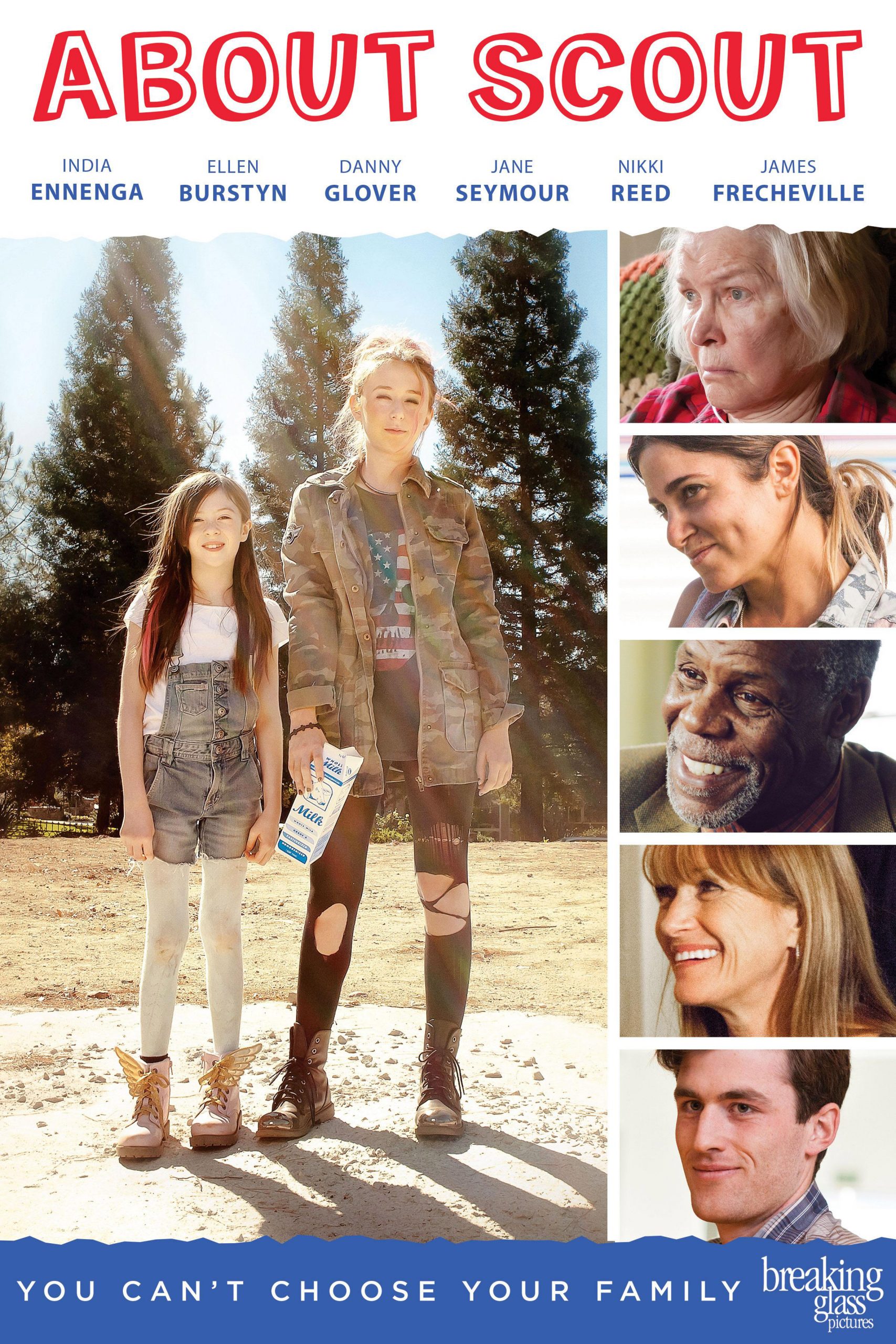 80. 'Jane the Virgin' (2015 to 2016 TV Series Guest Star)
Jane played Amanda Elaine, a guest star in three episodes of the series.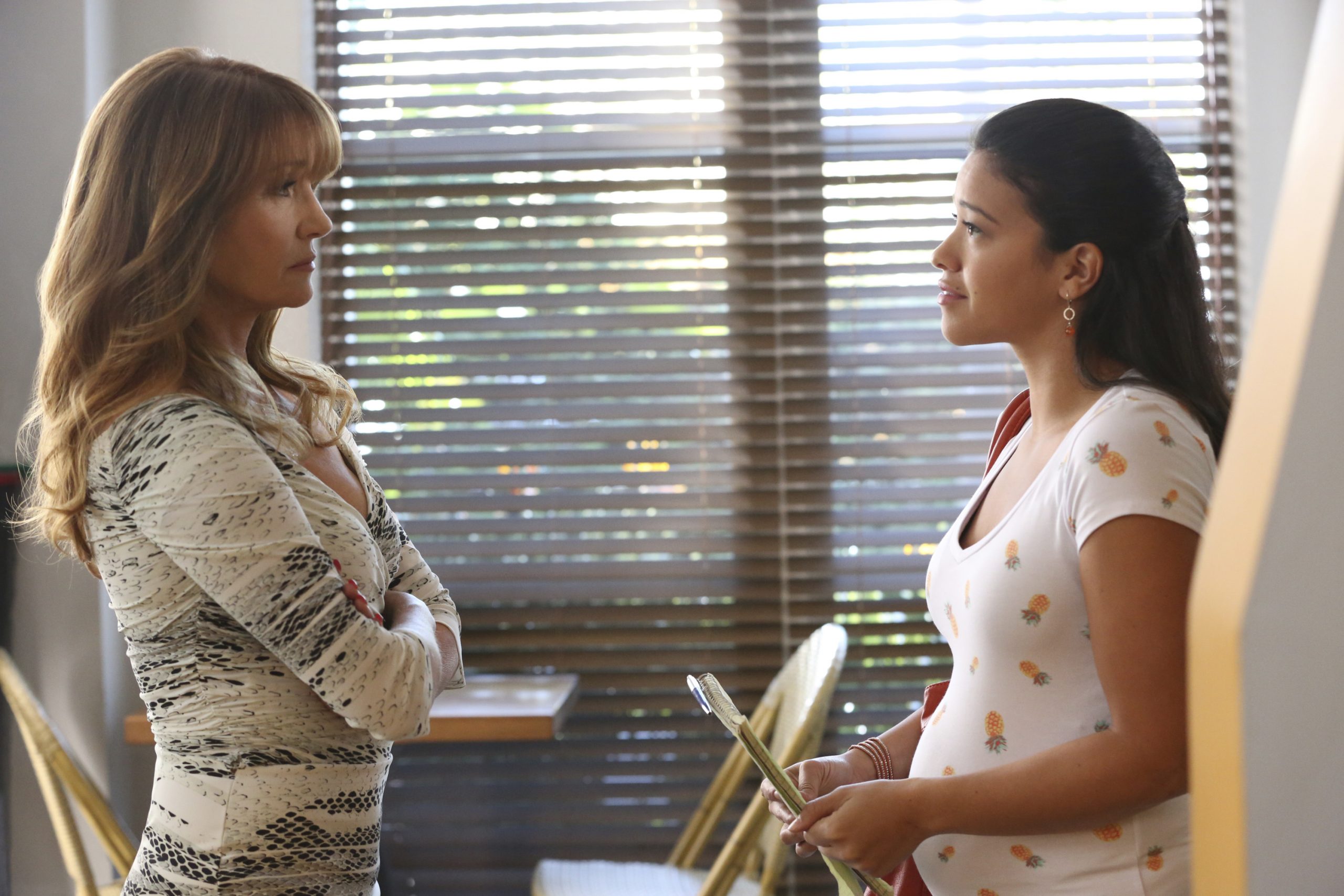 81. 'Hooten & the Lady' (2016 TV Series Guest Star)
Yet another three-episode guest star appearance, but for a British series about a pair of adventurers. In it, she plays Lady Lindo-Parker.
82. 'Fifty Shades of Black' (2016 Film)
Marlon Wayans has filled a huge part of his career with spoofs of various popular films, and this time he turns his attention to the Fifty Shades of Gray series. Jane plays a character named Claire.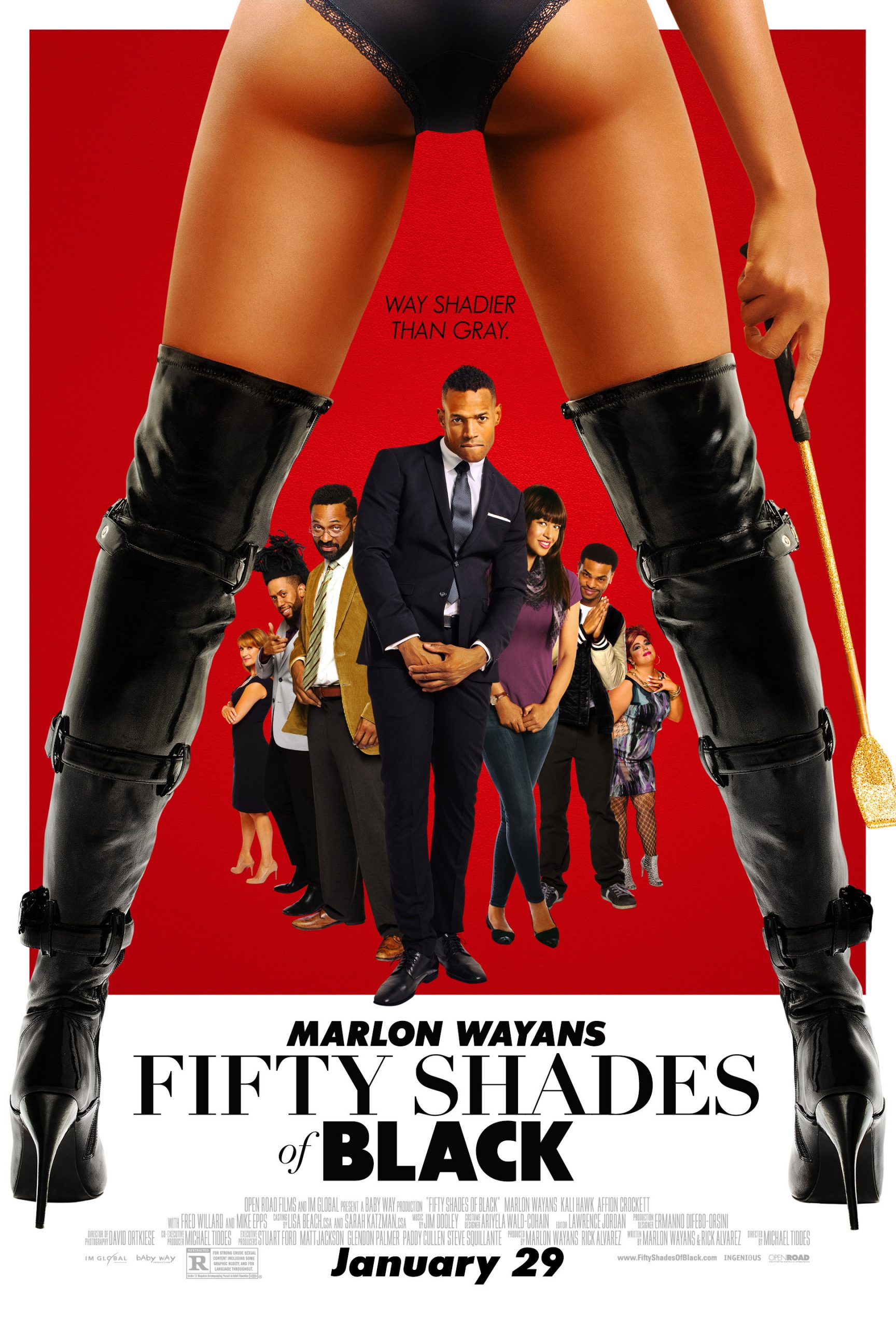 83. 'High Strung' (2016 Film)
A connection is immediately struck between hip-hop violinist Johnnie Blackwell (Nicholas Galitzine) and classical dancer Ruby Adams (Keenan Kampa), leading them to a competition that could impact their lives like nothing ever has. Jane plays Oksana. Followed two years later by the sequel, High Strung: Free Dance.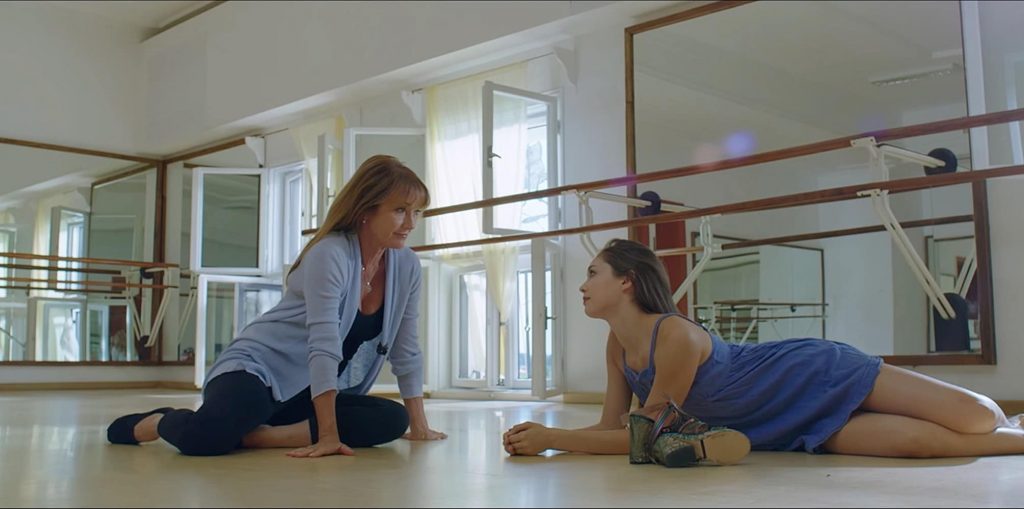 84. 'Sandy Wexler' (2017 Film)
The focus is on '90s talent manager Sandy Wexler (Adam Sandler) and his wacky clients, which include characters played by Jane, Jennifer Hudson, Kevin James, Terry Crews, and Colin Quinn.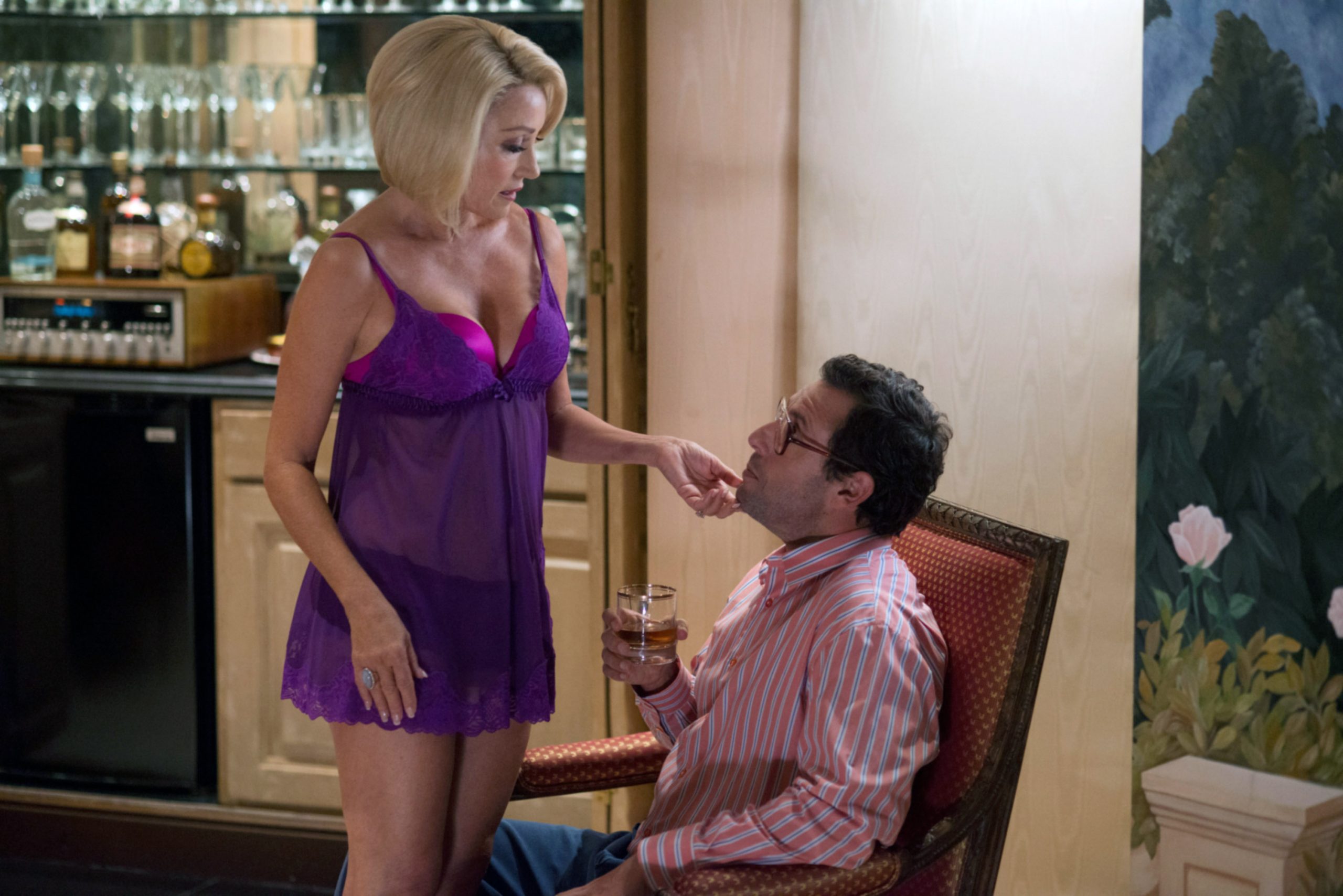 85. 'Just Getting Started' (2017 Film)
Taking control of the story are Morgan Freeman and Tommy Lee Jones as, respectively, an ex-mob lawyer and FBI Agent who are the targets of an intended mob hit. Jane is cast as Delilah.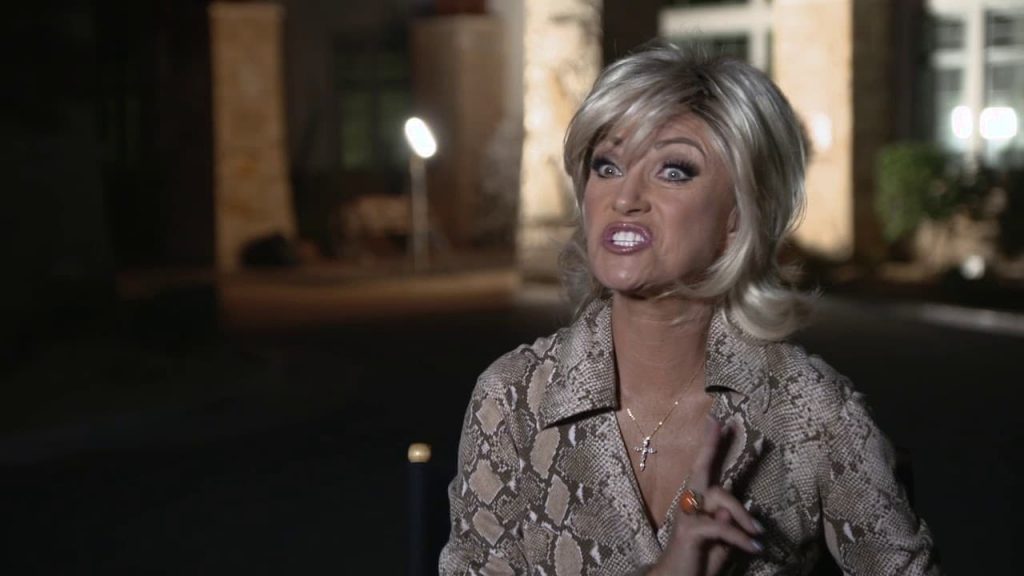 86. 'Mistrust' (2018 Showtime Movie)
Veronica Malloy (Jane) lives her life as a mistress, avoiding genuine emotional involvement — until she comes to realize that best friend Brandon McKellan (Parker Stevenson) could very well be what she's been missing.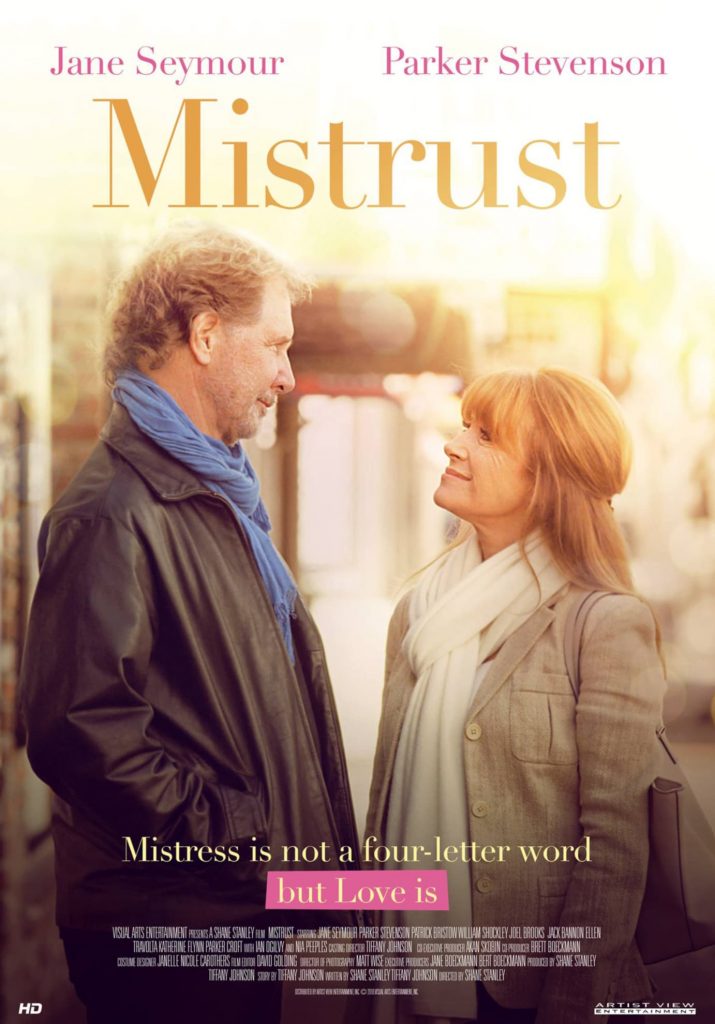 87. 'Let's Get Physical' (2018 TV Series)
The battle between a pair of fitness nuts who compete at the National Aerobatics Championships. Jane, a series regular, plays Janet.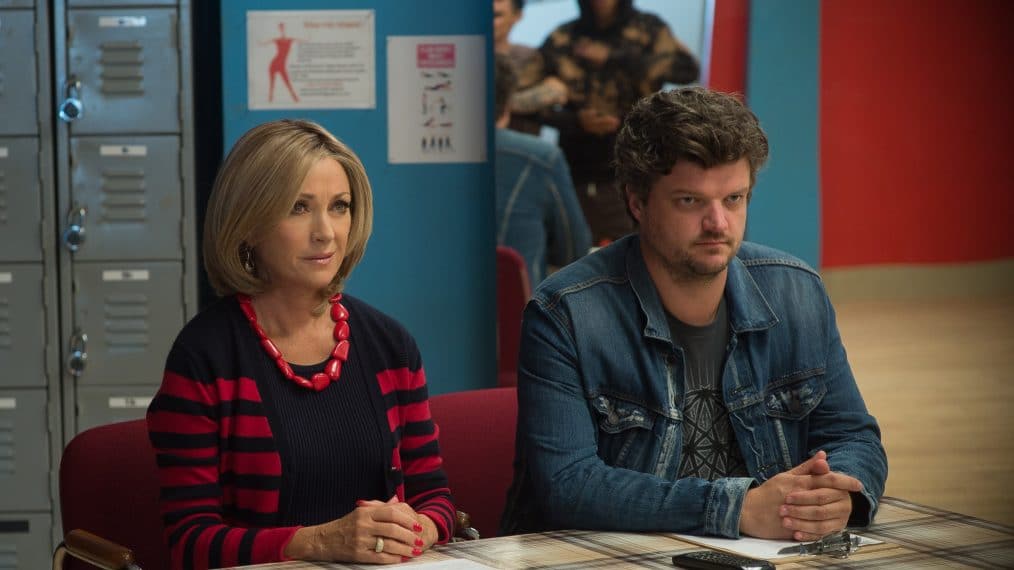 88. 'Little Italy' (2018)
While the pizza restaurants of a pair of families are battling for supremacy, their kids fall in love with each other. Consider it Romeo and Juliet  … with sauce.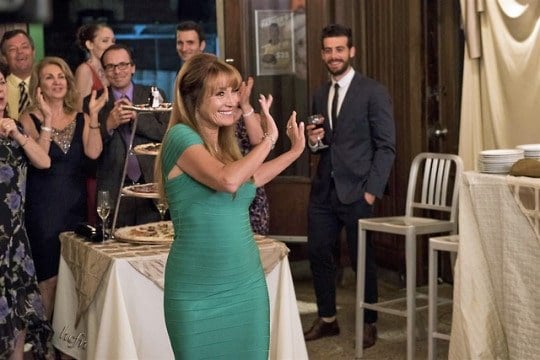 89. 'The Kominsky Method' (2019 TV Series Guest Star)
Jane appeared on five episodes of this Netflix streaming comedy from The Big Bang Theory's Chuck Lorre and starring Michael Douglas and Alan Arkin. Her character's name is Madelyn.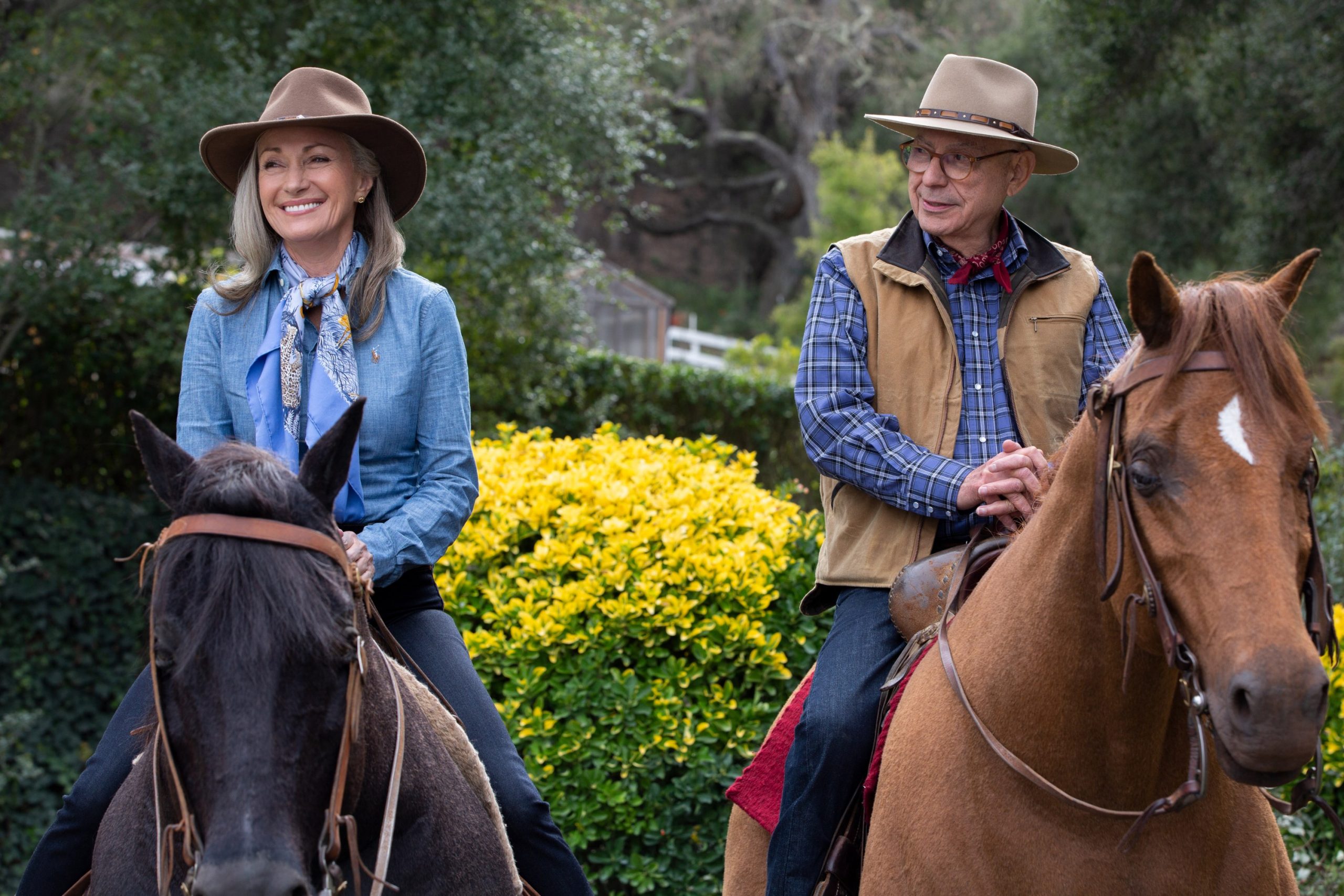 90. 'The War with Grandpa' (2020 Film)
Annoyed that he has to share his bedroom with his grandfather (Robert De Niro), Billy (Juliocesar Chavez) declares open warfare. It's a comedy. Jane plays Diane.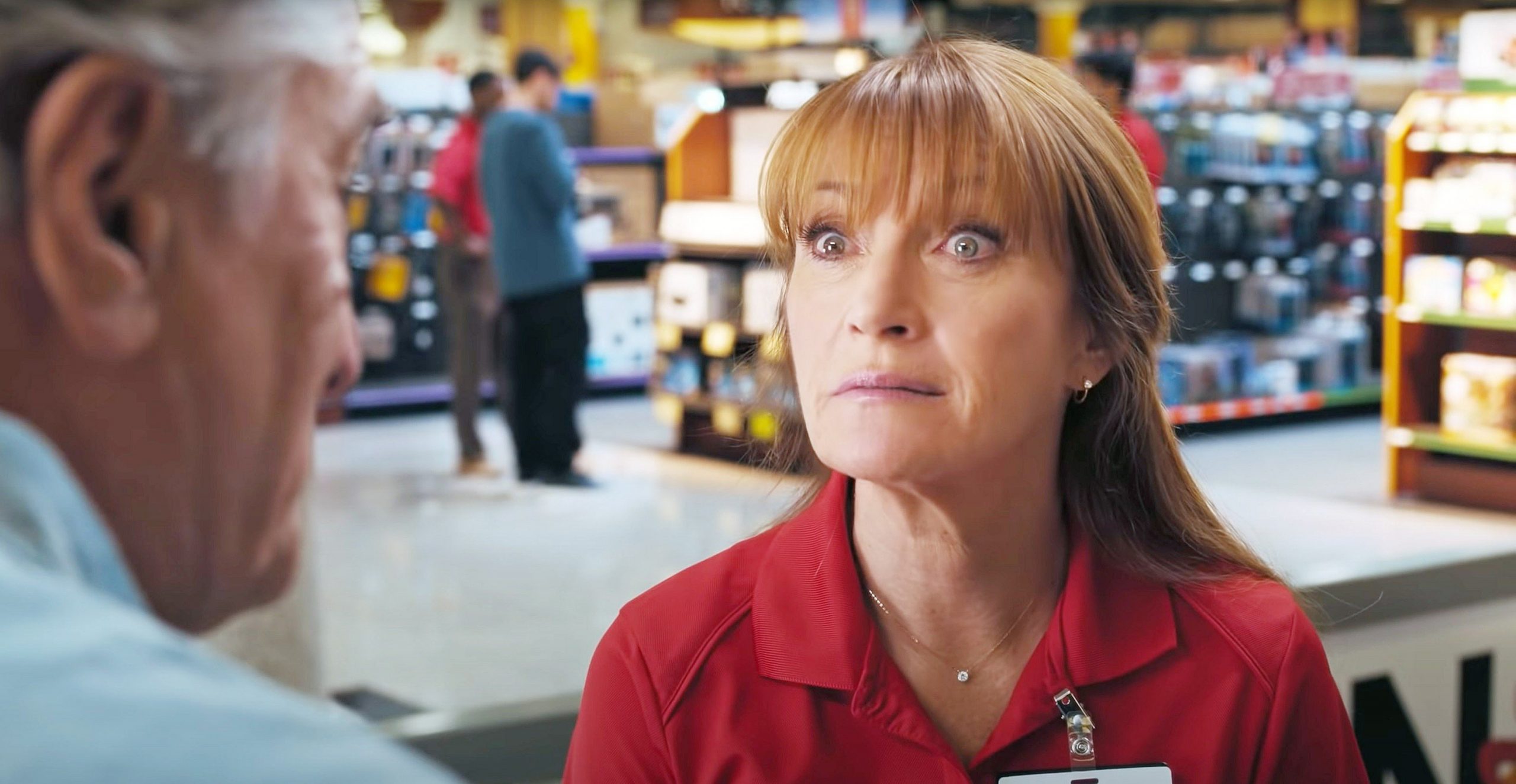 91. 'Friendsgiving' (2020 Film)
All hell breaks loose when Molly (Malin Akerman) and Abby (Kat Denning) decide to host Thanksgiving for friends and acquaintances. One of them is Helen (Jane).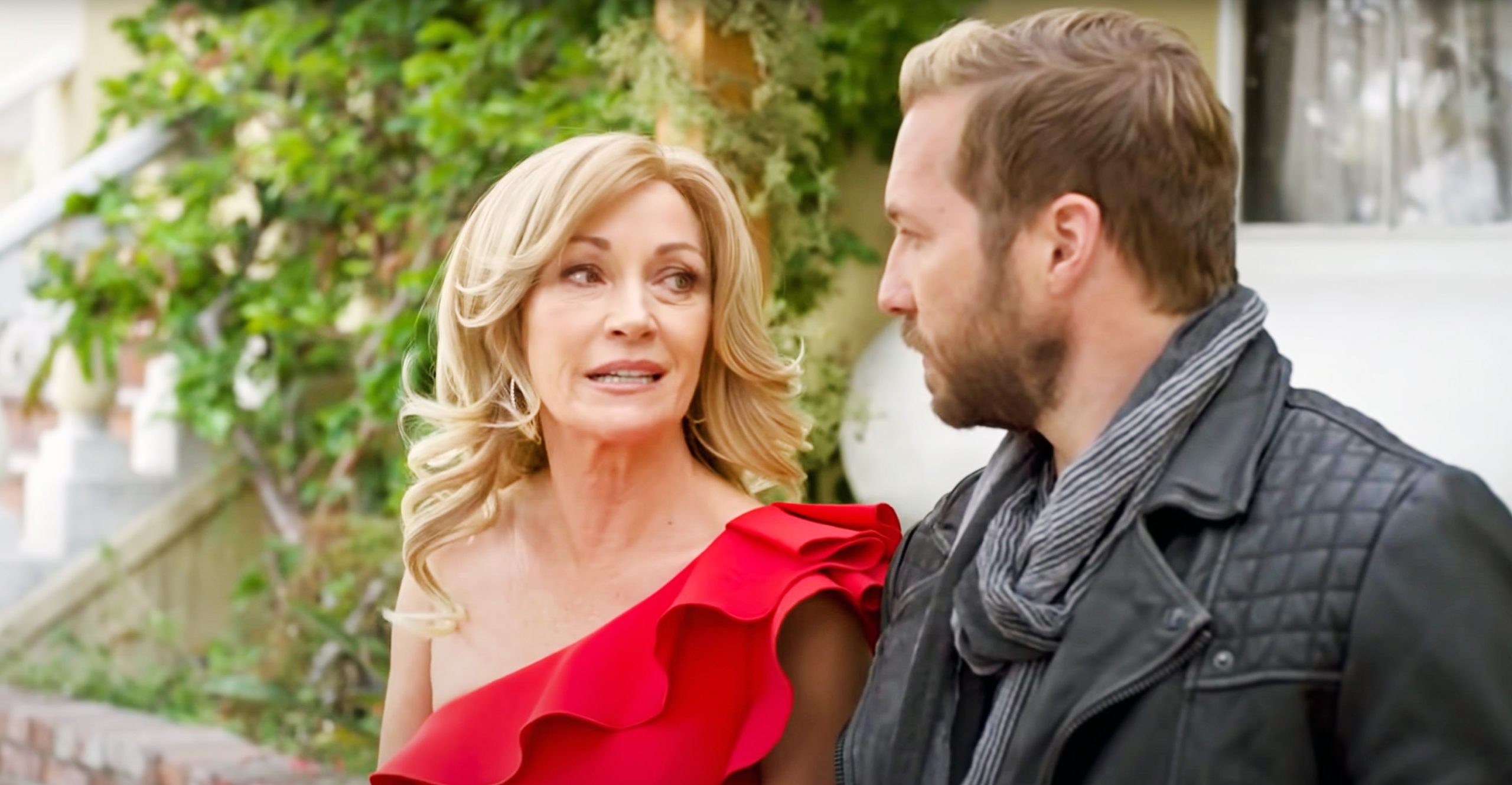 92. 'B Positive' (2020- TV Series)
In the first season, the show focused on a therapist named Drew (Thomas Middleditch) desperately in need of a kidney donor, who finds it in a woman from his past, Gina (Annaleigh Ashford). Season two switches things to an old age home that Gina, having received a huge inheritance, purchases and the series focuses on the ensemble there. Jane plays Bette, described as "an aging beauty who is incapable of coming to terms with her senior status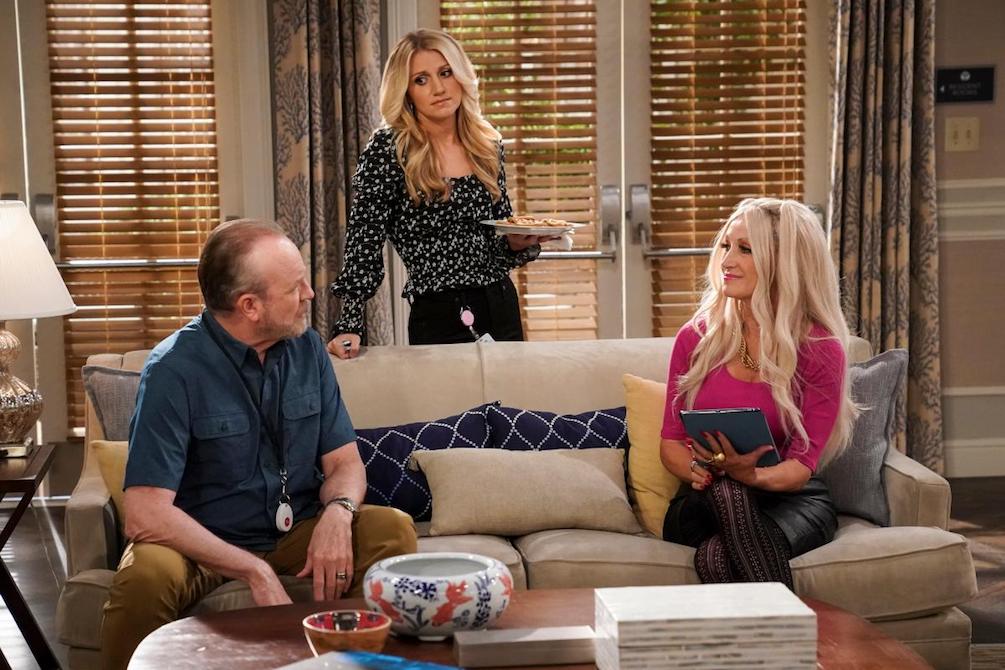 93. 'A Christmas Spark' (2022 TV Movie)
A recently widowed Molly (Jane) decides to visit her daughter for Christmas and decides to sign on to direct the town's Christmas pageant. In between, she falls for the town's most eligible bachelor, Hank (Joe Lando, her former Dr. Quinn costar).
94. 'Harry Wild' (2022 TV Series)
Jane portrays Harry Wild, a recently retired English professor who discovers a real talent for investigation and can't help herself from interfering with cases that are assigned to her police detective son.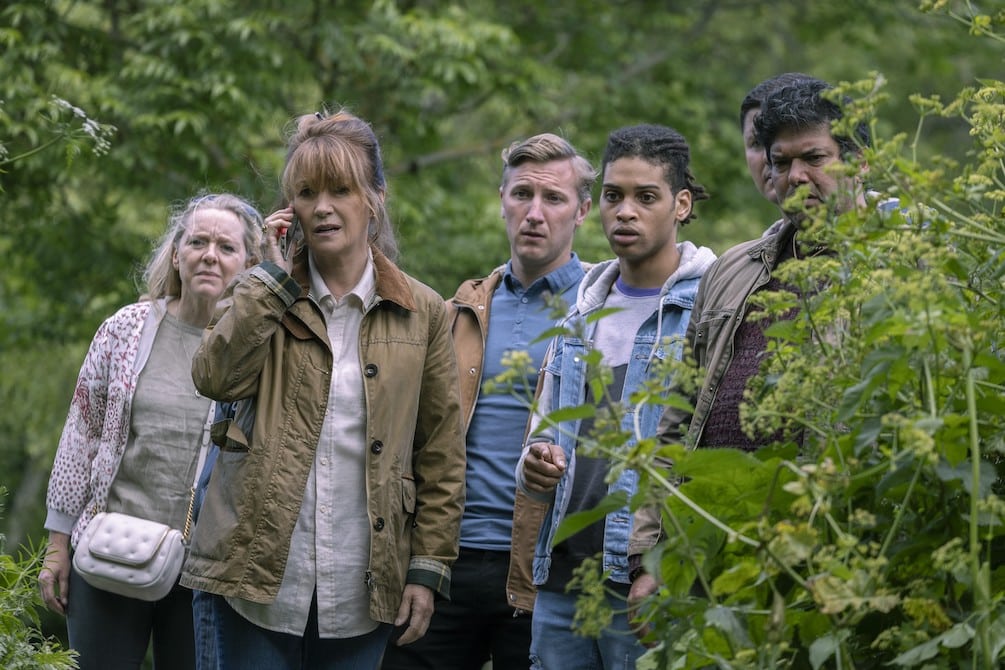 95. 'Glow & Darkness' (Date TBA TV Series)
View this post on Instagram
Offers the official description, "In the midst of the struggle between kings, emperors, sultans and popes, Glow and Darkness tells, as never before, the intertwined stories of characters such as Saladin, Emperor Barbarossa, Richard the Lionheart, Philip Augustus, Francis of Assisi and Eleanor of Aquitaine, among others. It is the time of the burghs, the fairs, the Provencal literature and the crusades. Everyone who lived at that time achieved fame and honor." Jane, who plays Eleanor of Aquitaine, is joined by such actors as Steve Byers, Joan Collins, Geraldine Chaplin, Denise Richards, Bruce Davison, and Adam Bond.
At age 72, she's still active in the industry with at least two other projects in production mode, according to her IMDb. We can't wait to see more from Jane!
For more of these throwback videos, check out our YouTube Channel!