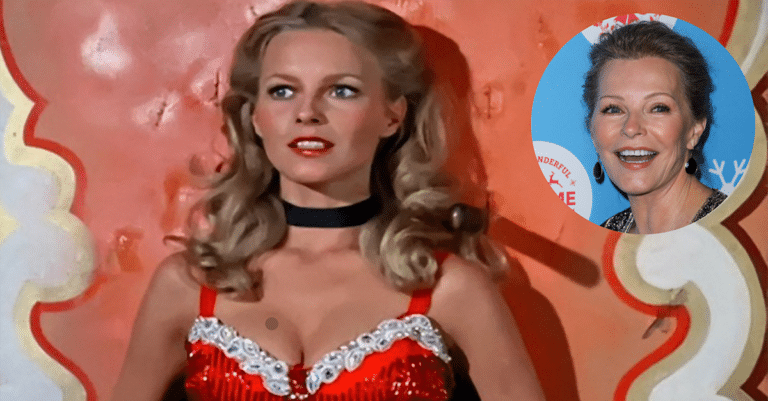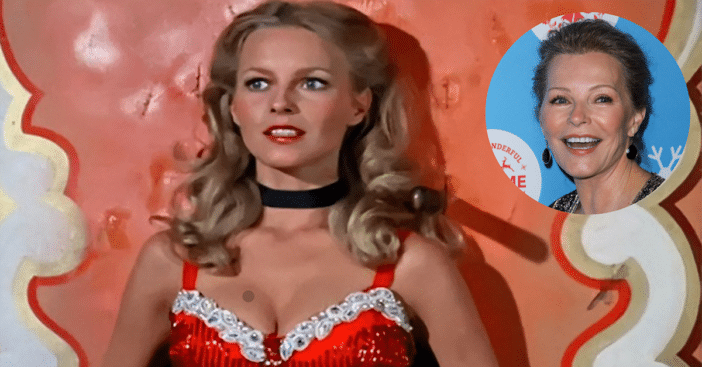 UPDATED 2/6/2023
It wasn't as though, back in the 1970s, Farrah Fawcett, Kate Jackson and Jaclyn Smith had been able to keep the Charlie's Angels experience private between only them — there is no privacy when you're in the middle of a pop culture phenomenon. It's simply an insane set of circumstances with everybody wanting a piece of you 24/7, your face plastered on merchandise (some good, most cheesy) and the demands on your time unrelenting. With all of that in mind, why on Earth would Cheryl Ladd willingly step into that situation to replace Farrah Fawcett, then the hottest superstar on the planet? And, ironically, on a show dismissed by critics as nothing more than "jiggle TV."
"Isn't it interesting how intimidated men in the press and in general were by the show?" asks Cheryl rhetorically when she's reminded of that phrase. "They had to put it down in some way. I mean, okay, we were young women who wore bathing suits and that was part of the draw, but they missed the whole other part. The part of empowered and highly-intelligent women. Women who had to act on their feet and make quick decisions and look after each other."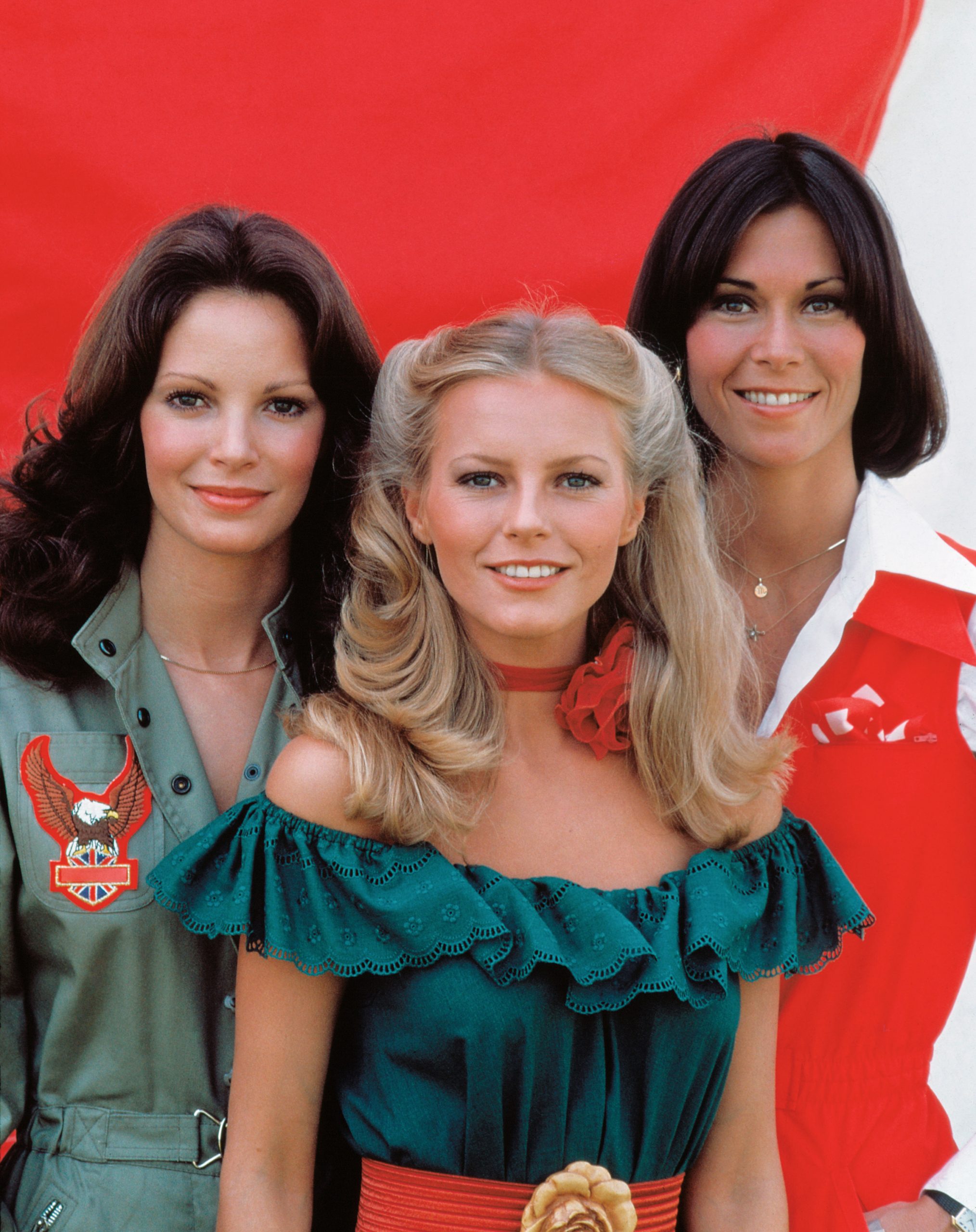 She reflects that she has frequently referred to the characters as a trio of Girl Scouts, but it was nonetheless a strong, powerful image for women that didn't shirk away from the gains of the women's liberation movement, but embraced it in a way that would make it palatable for the masses, maybe without them even realizing it.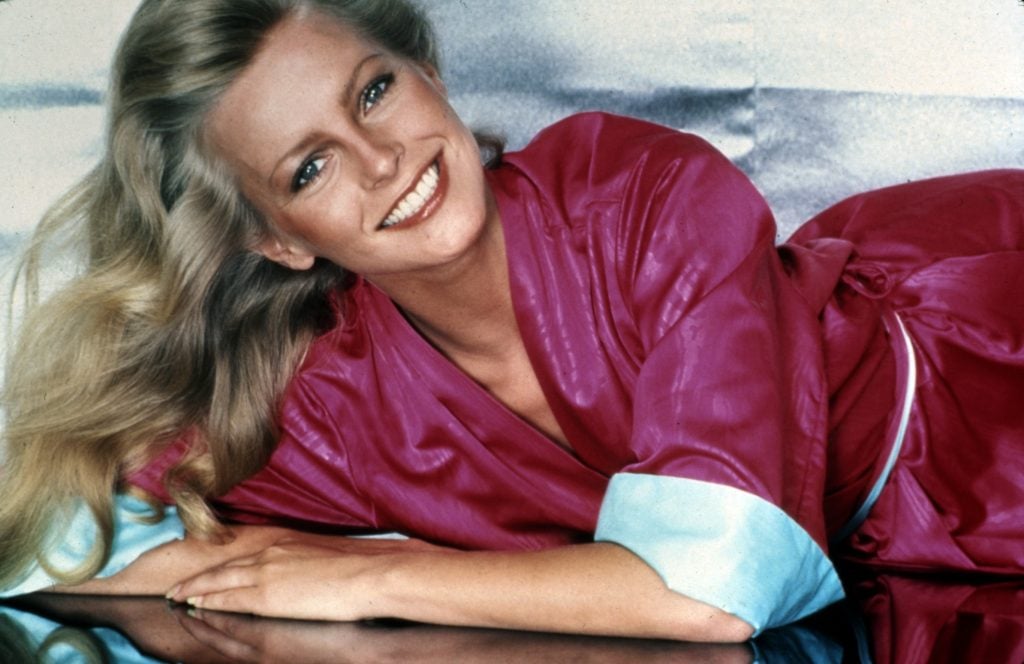 Cheryl shares, "Now, 40-something years later, I see people all the time that want their picture taken with Kris Munroe and they want to do the Charlie's Angels pose with me. I'm talking about men, women, and children, which is adorable. What's amazing is when people come up to me and say things like, 'I wouldn't have been a police officer without Charlie's Angels. You girls inspired all of us and women firefighters, doctors and all kinds of people.' They were just inspired by those three Angels. I just feel so proud that it had an impact on women that was just virulent. That's joyful."
Reluctant 'Angel'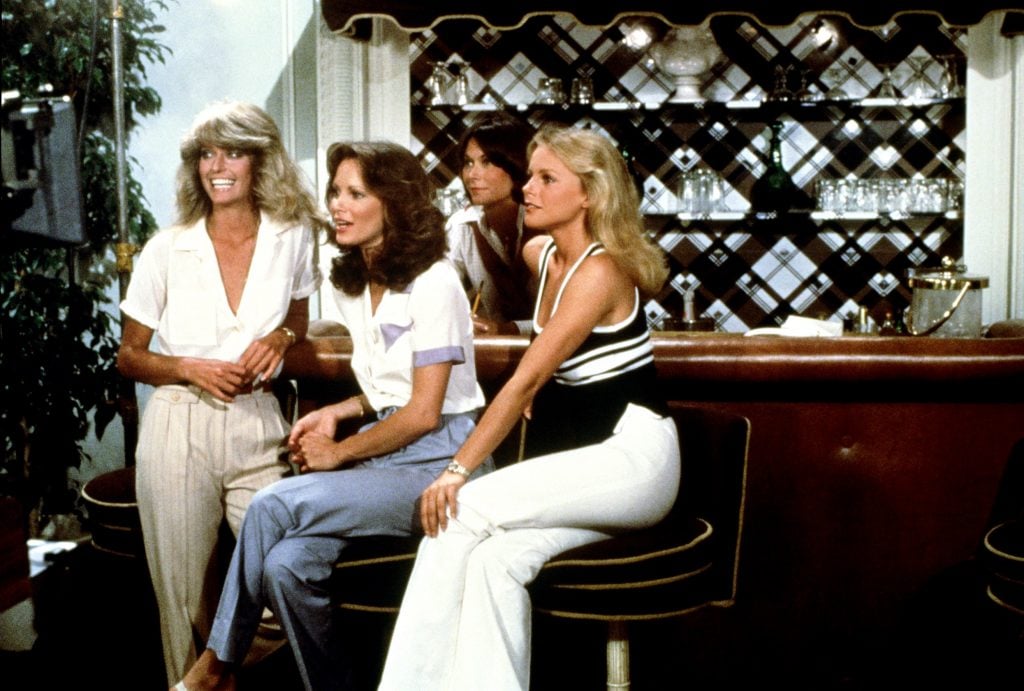 The interesting thing is that initially, the idea didn't feel like a good fit for her, mostly because, as noted, of how big it was as well as the Farrah factor. As she explains it, she had previously worked with series producer Aaron Spelling on a few different projects, so she got the call when Farrah was leaving and was told they wanted her to be the replacement Angel. She immediately turned him down and the search for a new Angel continued. Eventually, though, he couldn't find anyone and asked if she could just come in to talk to him.
She remembers sitting across the desk from him in his office and then started to ask him questions. "I said, 'Aaron, what would I play? Nobody can go in there and try to be Farrah Fawcett or the new Farrah Fawcett. What would I play?' He said, 'What do you mean?' I said, 'I don't know. Could I be funny?' And he asked me, 'Why couldn't you be funny?' Now that was interesting. Then I said, 'If I was a rookie, I could make mistakes. This is America. We pull for the underdog and the person that's trying really hard. We relate to that.'"
Spelling was enthusiastic about the idea, which triggered the notion that this character could actually be the littler sister to Farrah's Jill Munroe, which would more or less already make her a part of the family. Her response? "You have an actress."
Welcome to your new life, Ms. Ladd
So Cheryl joined the show and was immediately swept up in the whirlwind it had become. And how would she describe that experience? "Interesting."
As she observes, "Nobody cares about you one day, and the next day they want to know what you eat, what you wash your hair with — just everything about you becomes so interesting overnight. But I was still the same girl I was the day before when nobody cared. It was just an interesting transition and it became a little overwhelming, but what saved me from it is that I just knew it wouldn't last forever. So I just embraced it with two hands and did the best job I knew how to do."
A philosophy that had already become, and continues to be, a way of life.
Early Days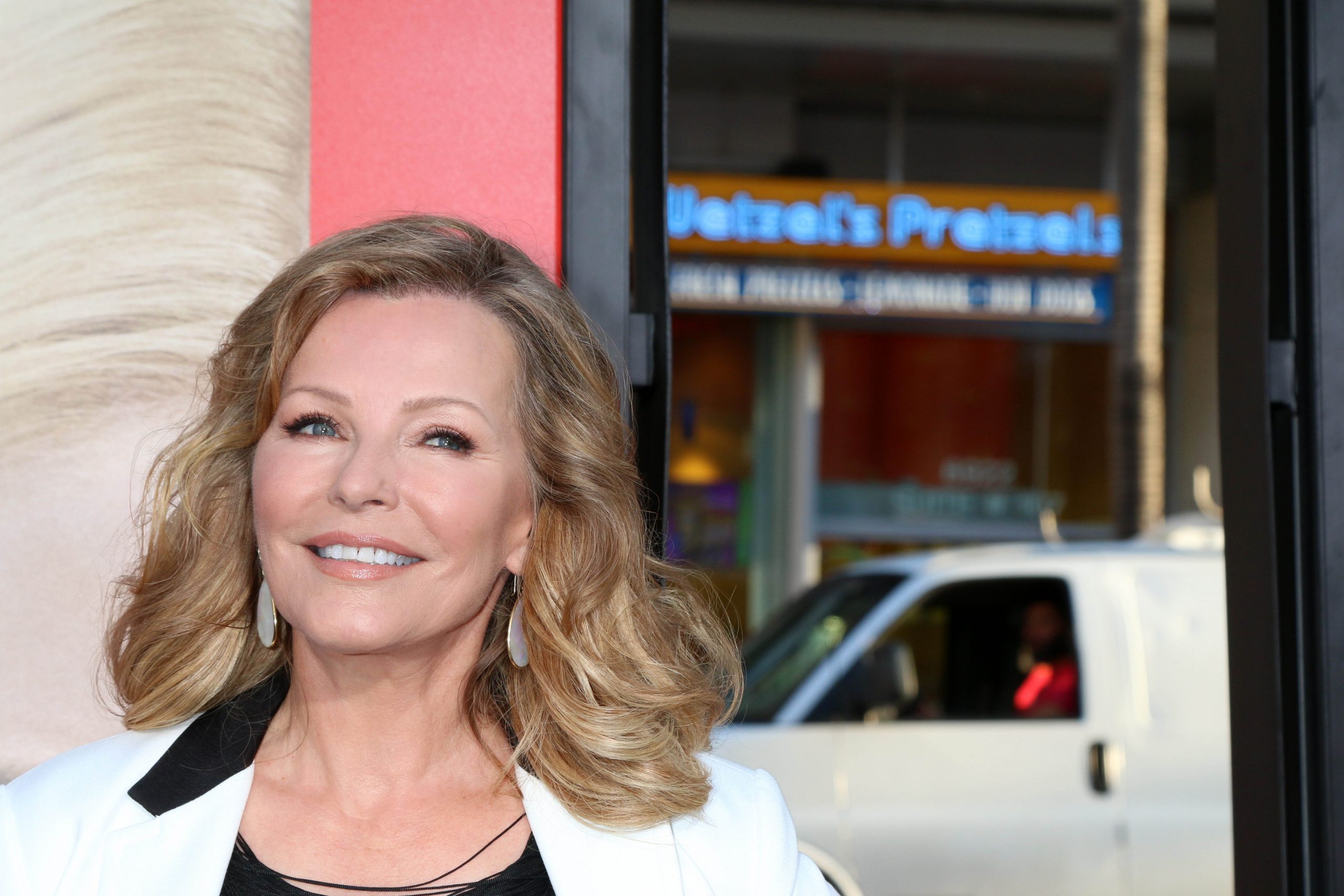 She was born Cheryl Jean Stoppelmoor on July 12, 1951in Huron, South Dakota. Her entrance into show business was as part of a band called The Music Shop, which played venues in the mid-west on their way to Los Angeles — with the blessing of her parents. All they asked of her and her sister was that they behave themselves, not get into trouble, take school work seriously and simply be themselves.
"They never told me what I could or could not be," she says. "To get that kind of advice from your parents was a wonderful gift. And for me, I was a really creative person in a tiny town in South Dakota. And I knew I was going to have very limited opportunities there."
Once Cheryl reached Los Angeles, she was hired to provide the singing voice of the Melody character on the Saturday morning cartoon Josie and the Pussycats, which led to a Josie album in 1970. This was followed by the albums Cheryl Ladd (1978), Dance Forever (1979), Take a Chance (1981) and You Make It Beautiful (1982), all of which were accompanied by a variety of singles. In between recording, she also made the shift to acting, and started appearing in small movie roles and made guest star appearances on television. Additionally, in 1973 she married David Ladd, with whom she had their daughter, Jordan Ladd, in 1975 and she gained a new last time … before the couple divorced in 1980.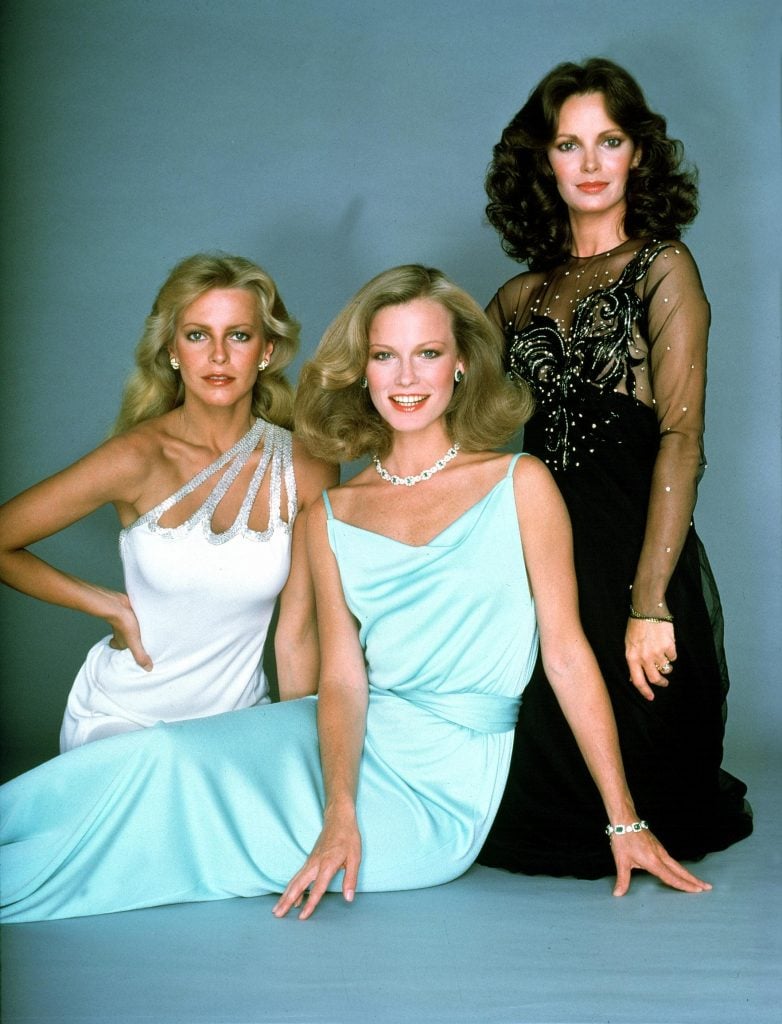 Charlie's Angels finished its run in 1981, at which point Cheryl expanded her horizons to include more substantial film and TV movie roles, additional series, performing on Broadway, starting her own mega-successful business, and married a second husband (Brian Russell, who she has been with since 1981). And now, at age 69, she is absolutely thrilled to embrace the opportunities still coming her way.
Thank You, #MeToo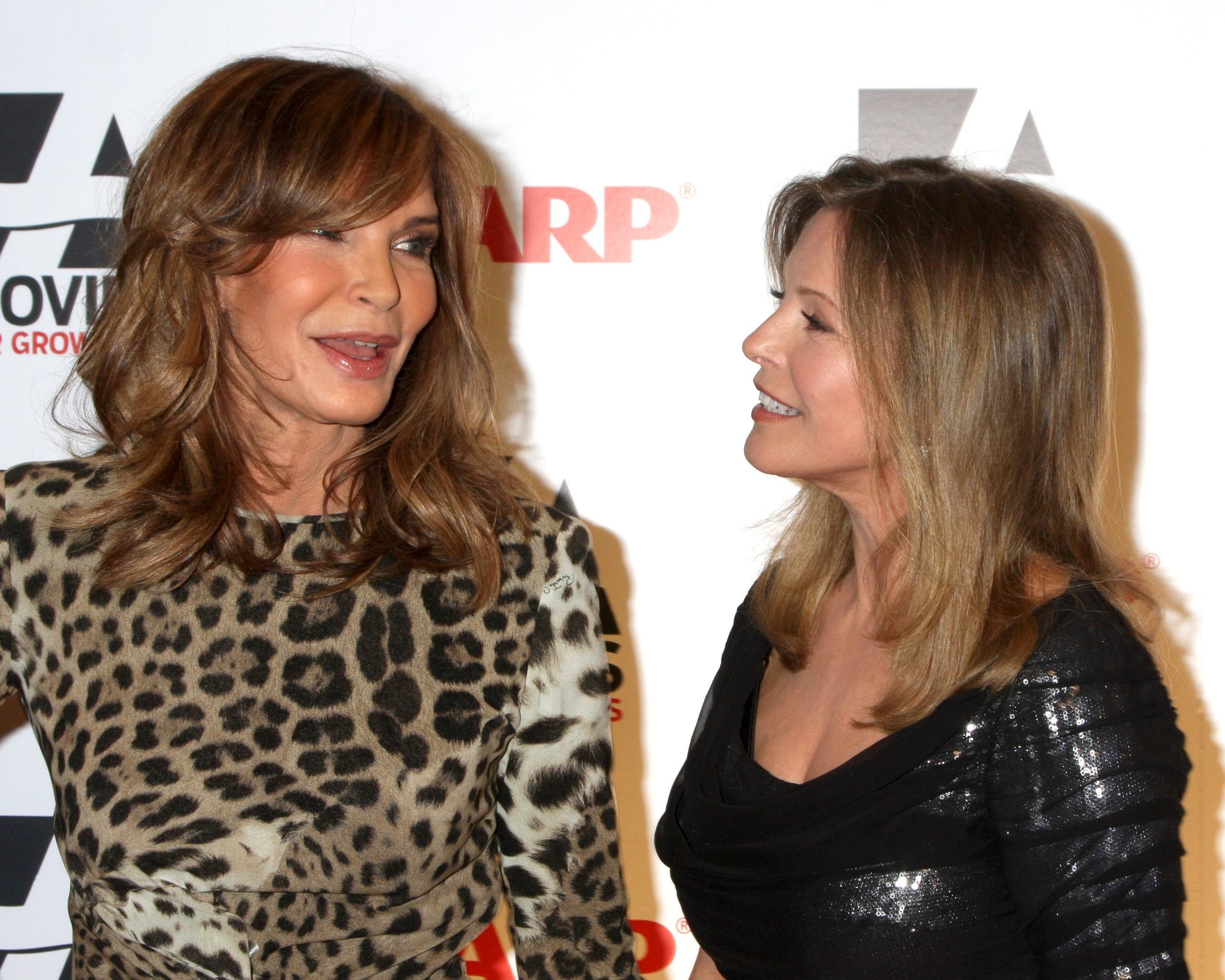 The fact that there needed to be a #MeToo movement in the first place is a terrible situation, but in many ways, there have been positive outcomes. "So many more women writers are writing for women," Cheryl observes. "So many more men writing good things for women. It's really interesting how that has kind of exploded with the availability of all of the streaming services out there that need product and have proven that there is an audience for very strong women. I like being this age. I'm enjoying my craft far more now than when I was on Charlie's Angels."
She views that show as a "rocket ship" for her and it's something that she's extremely grateful for. "But," Cheryl adds, "I must say that I've grown and have learned my craft over the course of these many years and I'm enjoying my work even more, because the depth of the characters is challenging. I've been given the challenge to do, and am doing, so much more."
What follows are highlights from Cheryl Ladd's 50+-year acting career, from 1970 to 2023…
1. 'Josie and the Pussycats' (1970 to 1971 Animated TV Series)
Cheryl loaned her singing voice to Melody on this Saturday morning cartoon series based on the Archie Comics characters.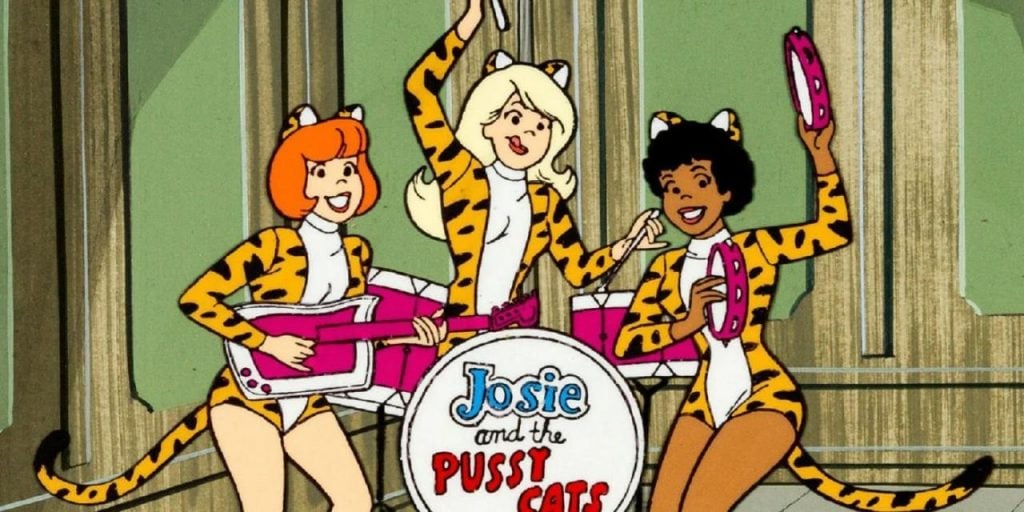 2 . 'Chrome and Hot Leather' (1971)
Okay, note to bikers: do not kill someone who happens to be the fiancee of a US Special Forces Vietnam Veteran, 'cause he and his Green Beret buddies are going to seek revenge. Cheryl's first movie; she has a small part.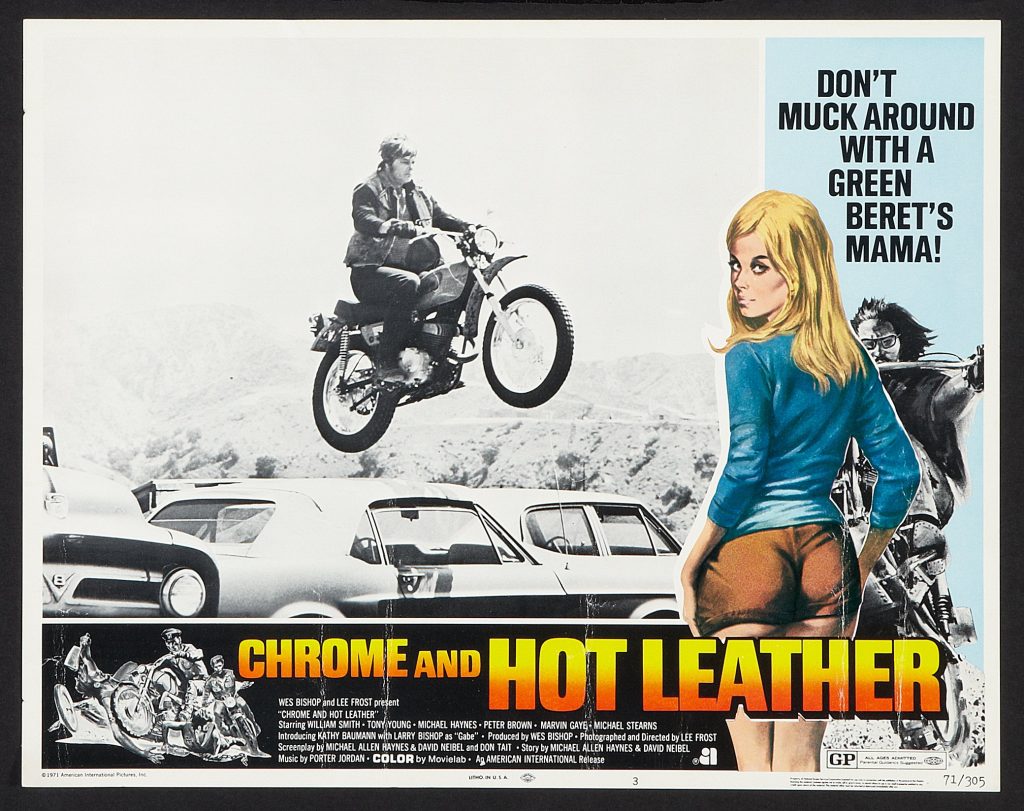 3. 'The Rookies' (1972 Guest Starring Role)
Beginning in 1972, Cheryl made a number of TV guest appearance, kicking off with The Rookies (co-starring future Angel Kate Jackson), and followed by Alexander Zwo (1972), The Ken Berry "Wow" Show (1972), Search (three episodes between 1972 and 1973), Harry O (1973), Ironside (1973), The Partridge Family (1973) and The Streets of San Francisco (1974). There was also Police Woman and The Fantastic Journey (both 1977), and The Muppet Show (1978).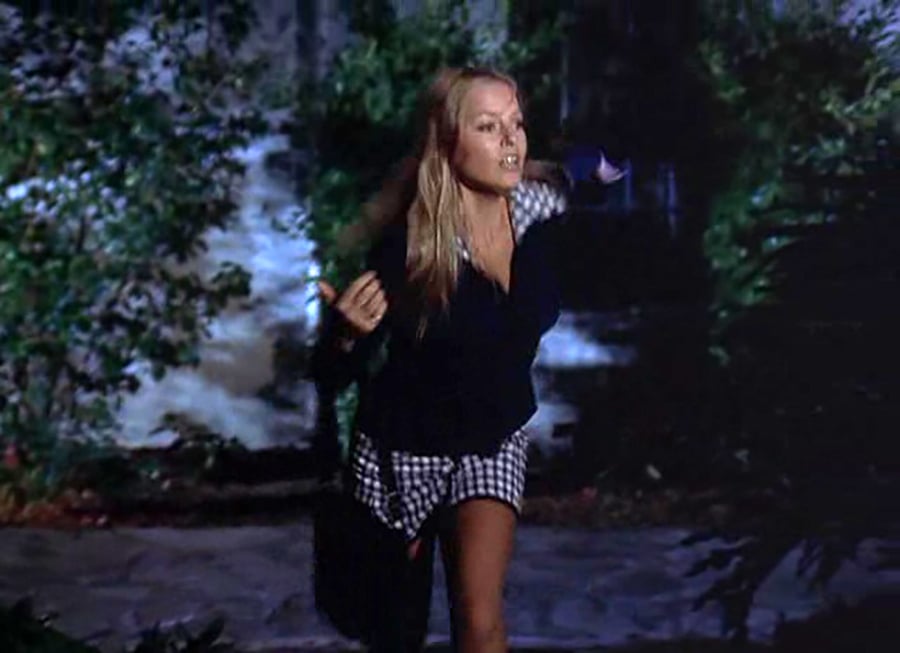 4. 'Satan's School for Girls' (1973 TV Movie)
It's Cheryl with Kate Jackson again, this time in a TV movie in which a woman investigates her sister's suicide at a private school and discovers a Satanic cult. Of course, it is. Why should it just be a bitchy sorority or something?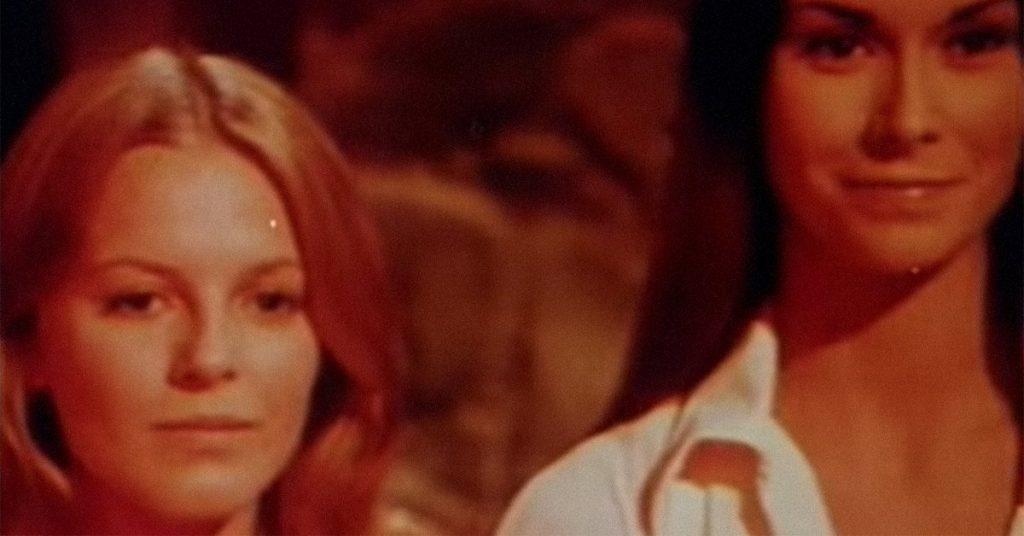 5. 'The Treasure of Jamaica Reef' (1974)
The catchline for this one reads, "Rips your nerves to shreds!" Why would anyone want to see this movie if that's what happens? The plot has something to do with the underwater search for a Spanish Galleon loaded with treasure that sank some 200 years earlier.
6. Dean Martin Must Be in Heaven, Because He's Surrounded By Angels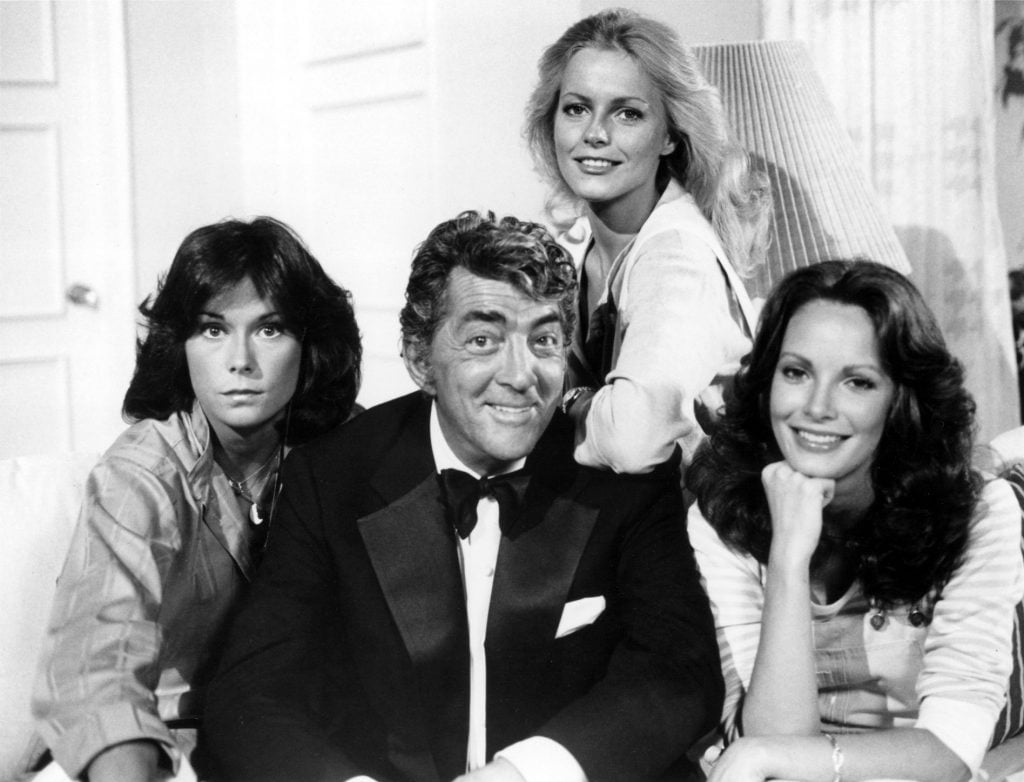 7. Charlie's Angels' (1977 to 1981)
As noted above, this is the one that really changed Cheryl's life, picking her up and dropping her into the media storm that was Charlie's Angels. Thankfully she came out the other side of it just fine.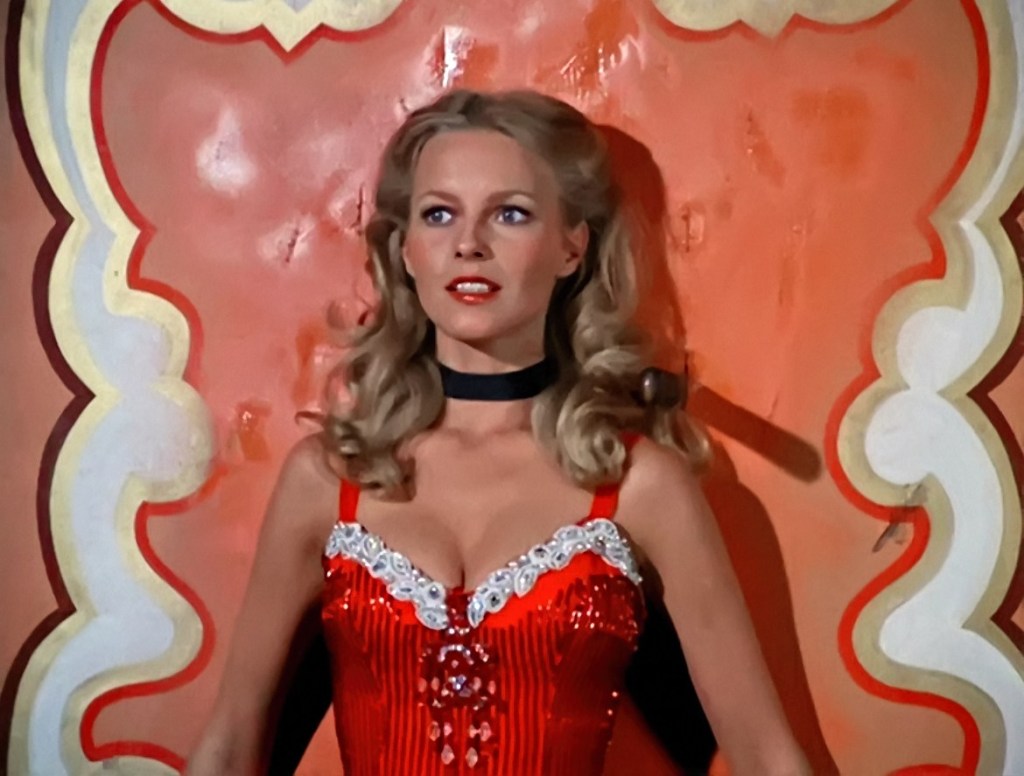 8. Cheryl Seems To Be Enjoying The Outdoors … So Are We!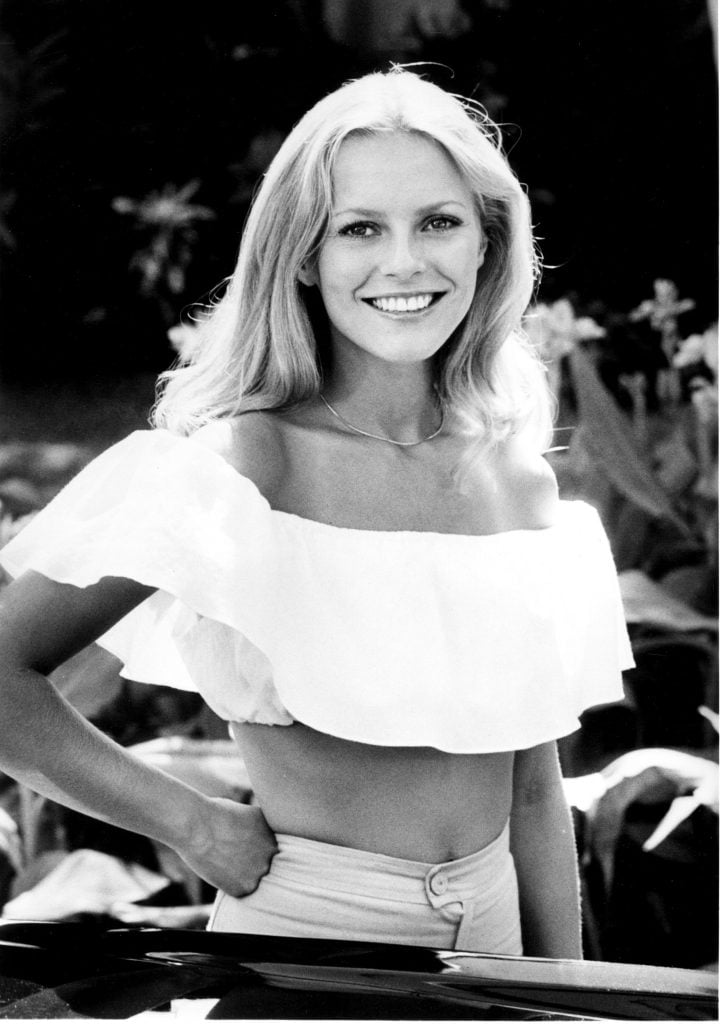 9. 'When She Was Bad' (1979 TV Movie)
Undergoing a lot of stress as a stay-at-home mom, and in the aftermath of a recent move, Betina "Teeny" Morgan (Cheryl) starts to take frustrations out on her daughter, Robbie (Nicole Eggert, in her days before Charles in Charge or Baywatch). Can Teeny get help before something tragic happens to either one of them?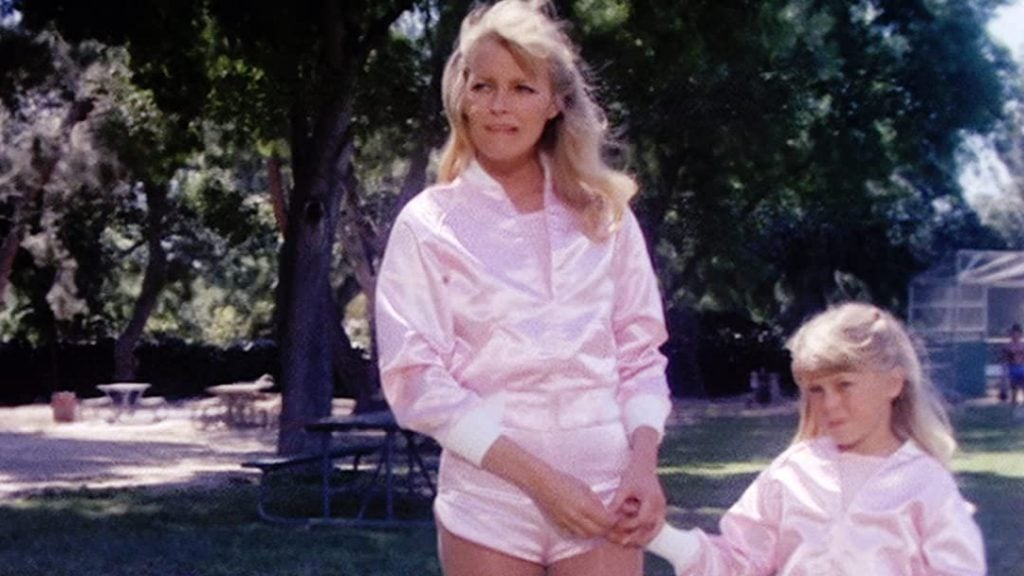 10. 'Charlie's Angels' Meets 'The Love Boat' in This Crossover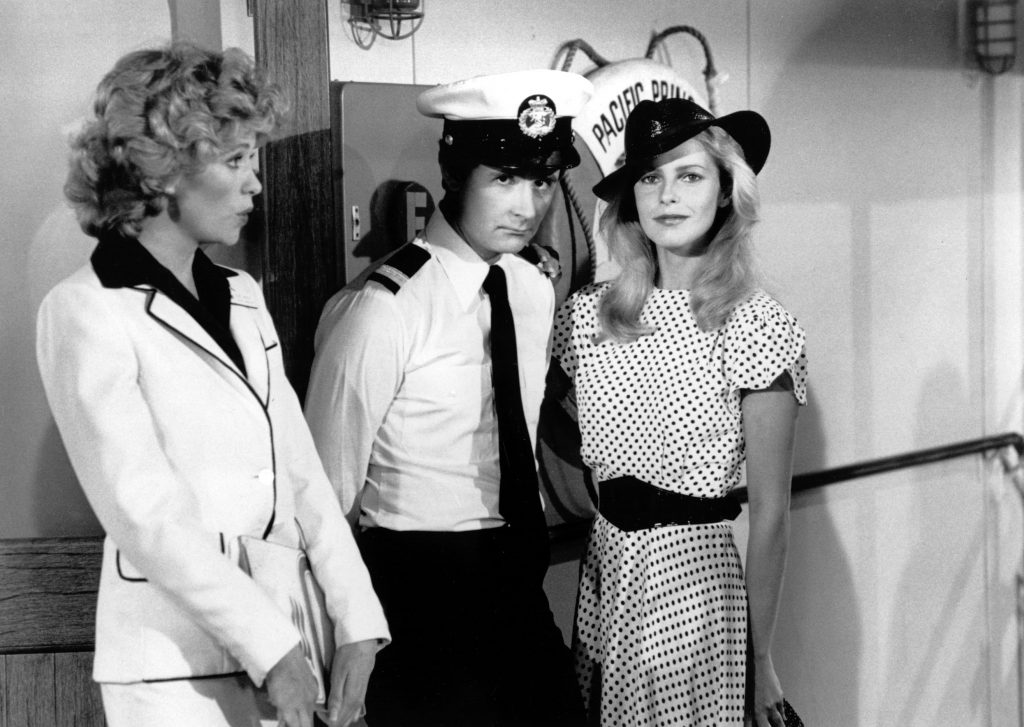 11. 'Now and Forever' (1983)
Jessie and Ian Clarke (Cheryl and Robert Coleby) are living a pretty idyllic marriage until he's accused of rape by someone else and things completely fall apart — as they're wont to do in these situations. Danielle Steele wrote the novel the movie is based on.

12. Hard Times for Cheryl? Nah, She's With Carol Burnett on 'Carol and Co.'
13. 'Kentucky Woman' (1983 TV Movie)
Pushed to the financial edge by a sick son and a father suffering from black lung disease, Cheryl plays Maggie Telford, who goes to work as a coal miner despite the abuse she takes from others in the community for doing so.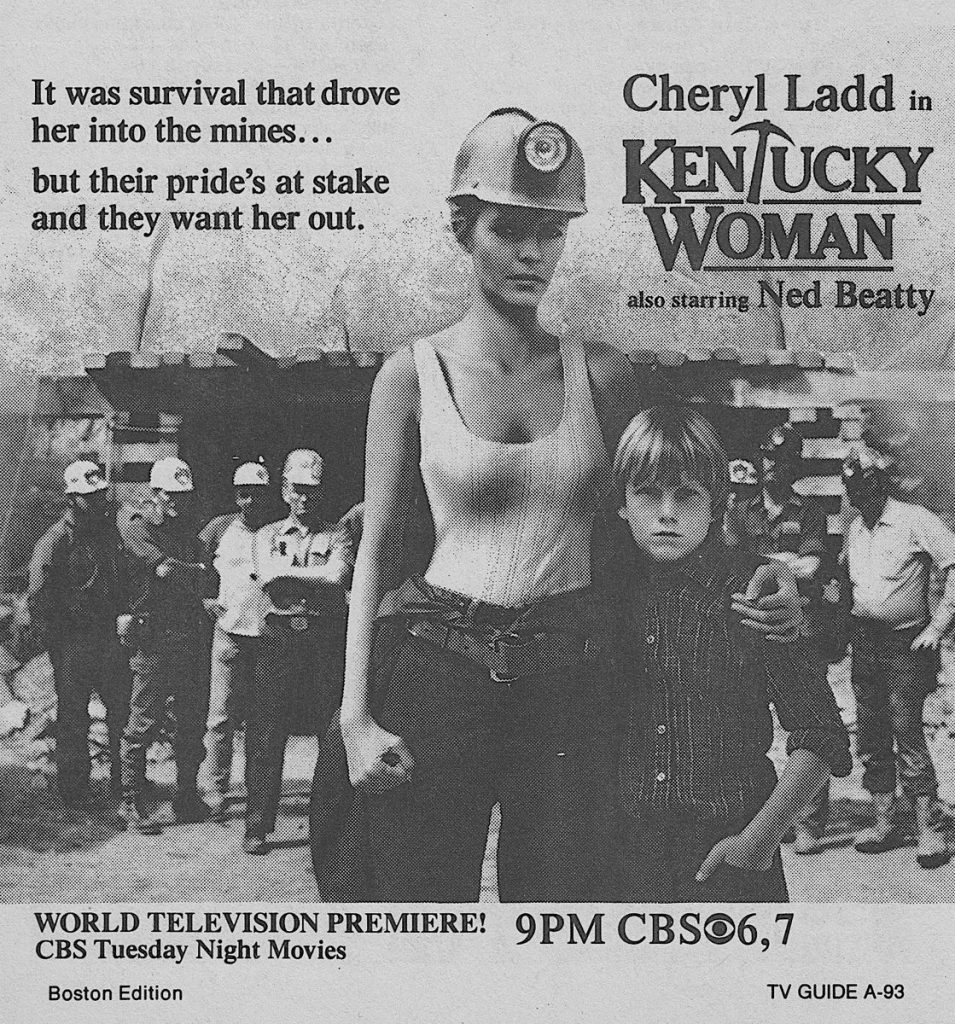 14. All Dressed Up and Nowhere to Go … Ah, We're Kidding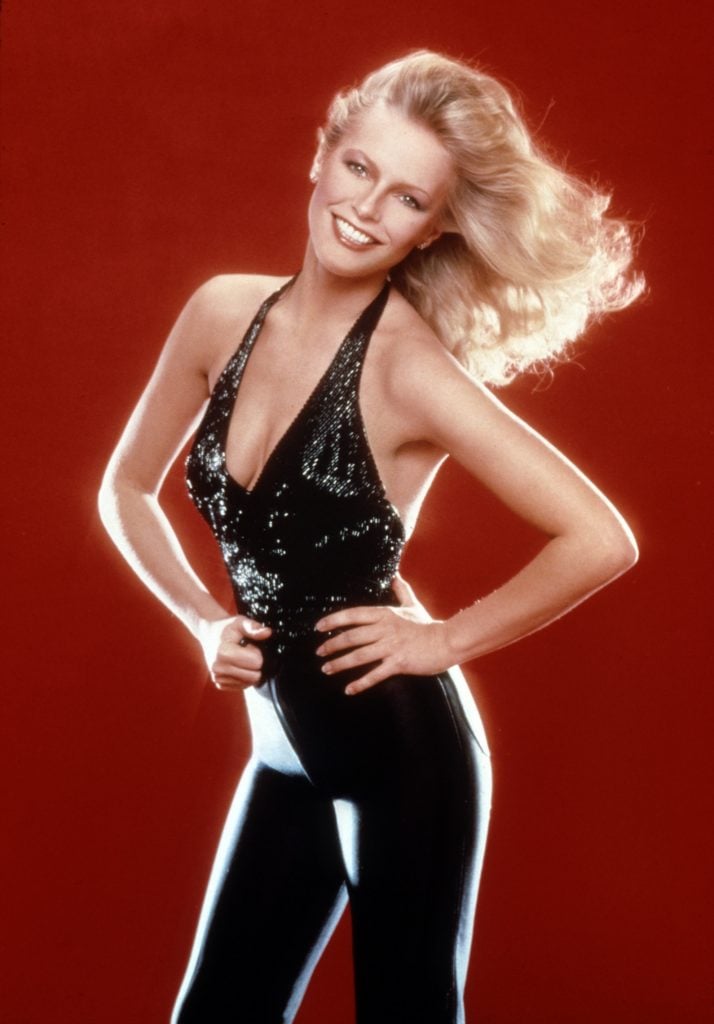 15. 'Grace Kelly' (1983 TV Movie)
A biographical film that looks at the life of actress turned Princess of Monaco Grace Kelly, played by both Cheryl and Christina Applegate (as the young Grace).
16. 'Look, Ma, No Cavities!'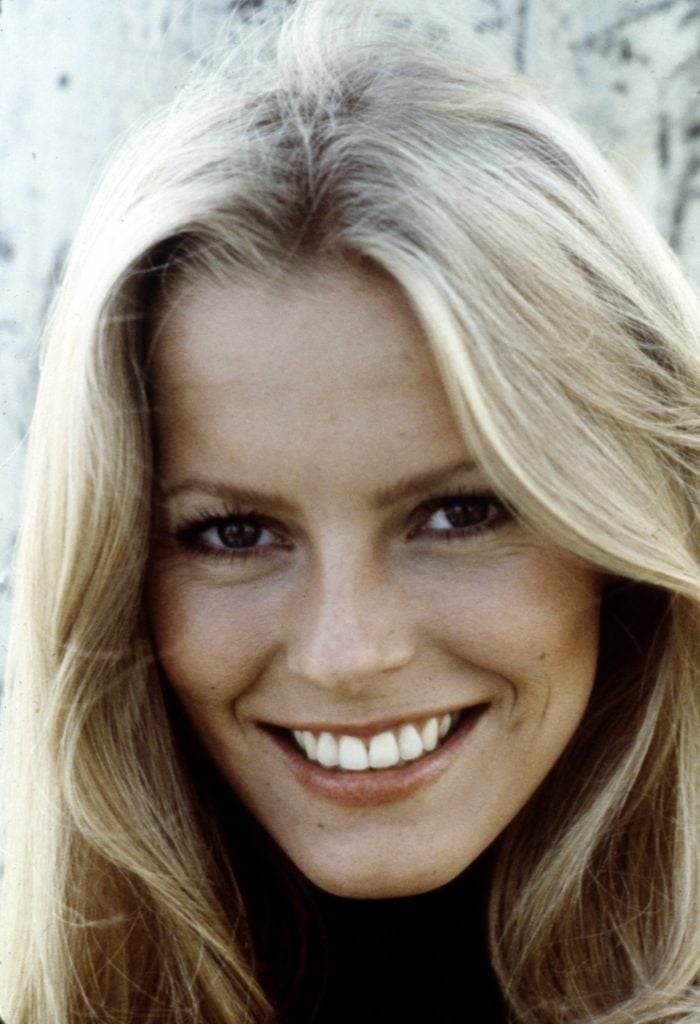 17. 'The Hasty Heart' (1983 TV Movie)
Based on the 1949 film of the same name, Gregory Harrison is a wounded Scottish solder who rejects the help and friendship of other soldiers in a jungle hospital during World War II. Cheryl plays Nurse Margaret, who attempts to reach him emotionally.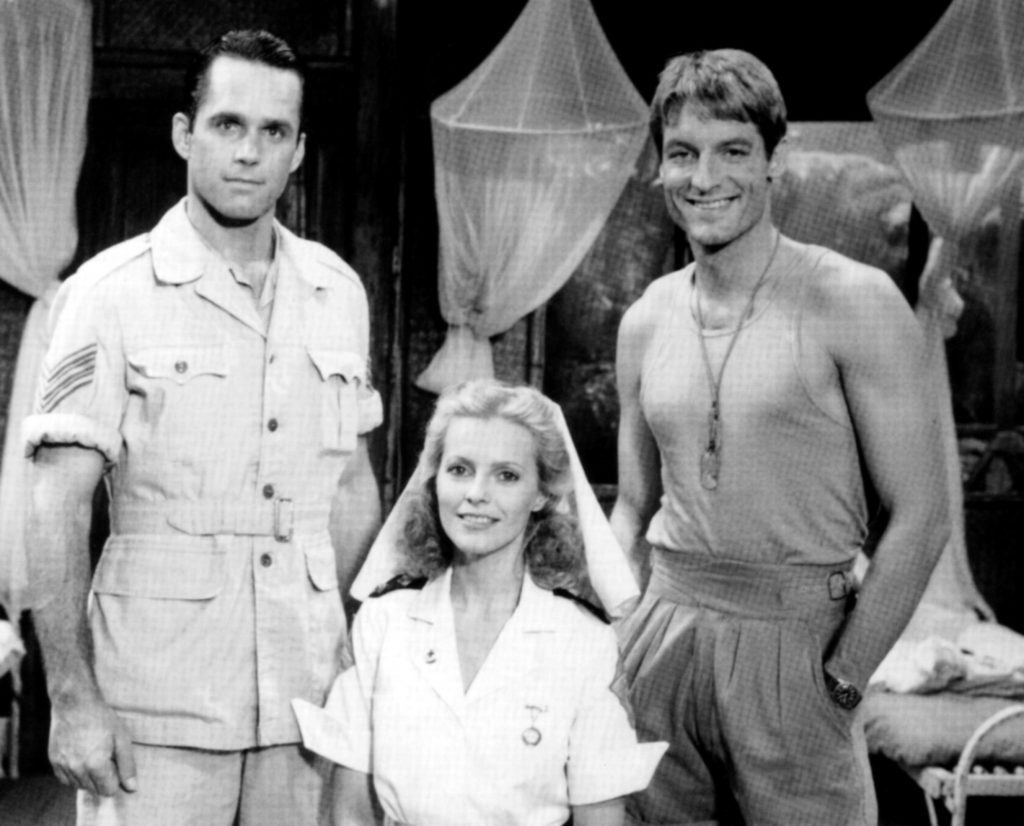 18. Singin' and Dancin' with Lou Rawls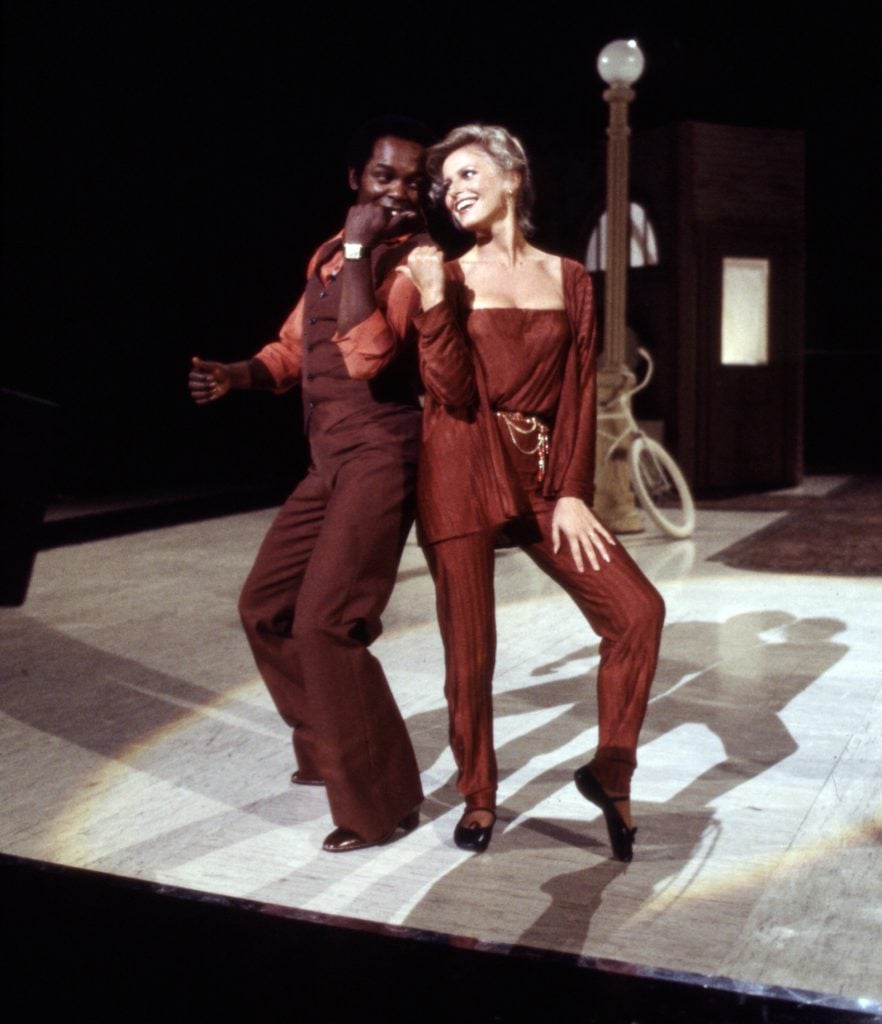 19. 'Purple Hearts' (1984)
Ken Wahl, best known for the undercover cop TV series Wiseguy, is Navy Surgeon Don Jardian and Cheryl is Nurse Deborah Solomon. The two of them fall in love while serving in Vietnam, finding some kind of peace with each other in the midst of the warfare surrounding them.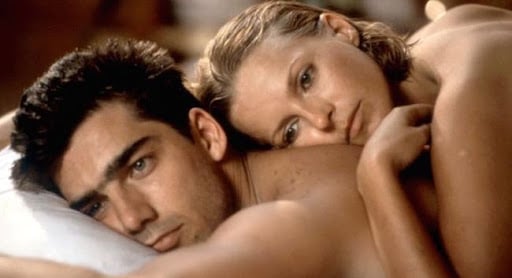 20. Awww, We Feel the Same Way, Cheryl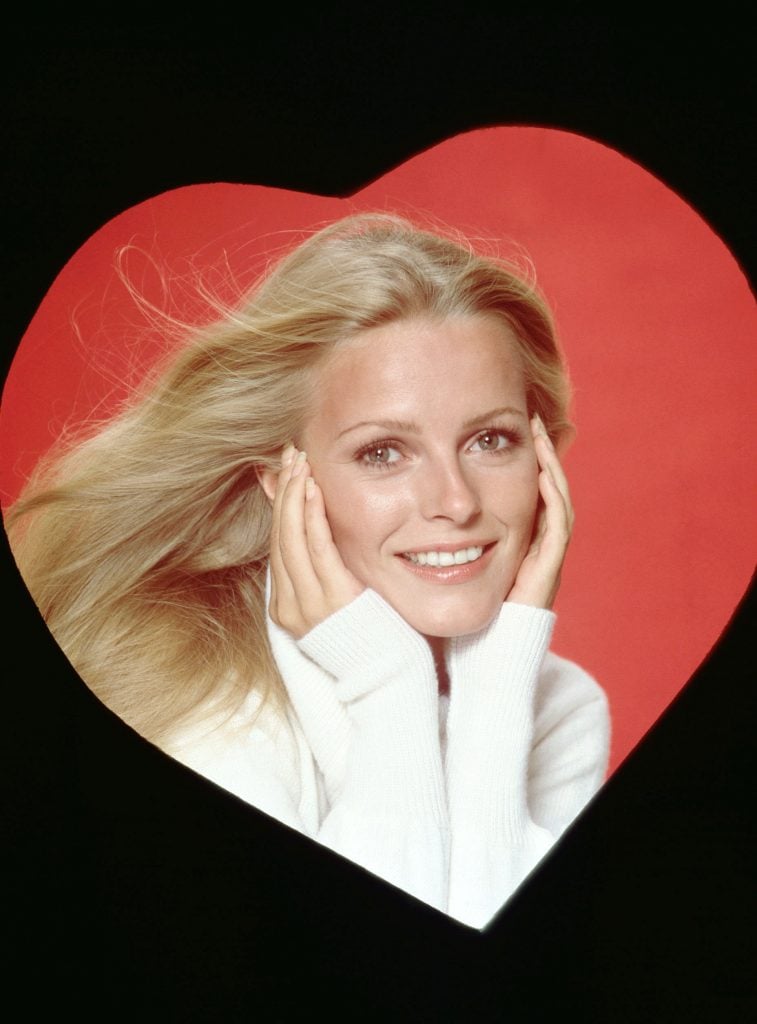 21. 'Romance on the Orient Express' (1985 TV movie)
Two former lovers — Stuart Wilson's Alex Woodward and Cheryl's Lily Parker — are reunited on the Orient Express as it travels from Venice, Italy to Paris. He is anxious to pick up where they left off, while she wants to know what secrets he's hiding that caused him to mysteriously disappear a decade earlier.

22. 'A Death in California' (1985 TV Miniseries)
Cheryl is Hope Masters, a Beverly Hills socialite who begins a strange relationship with D. Jordan Williams (Sam Elliott), who, it turns out, murdered her fiancée and then raped and terrorized her, which all leads to an even more bizarre trial.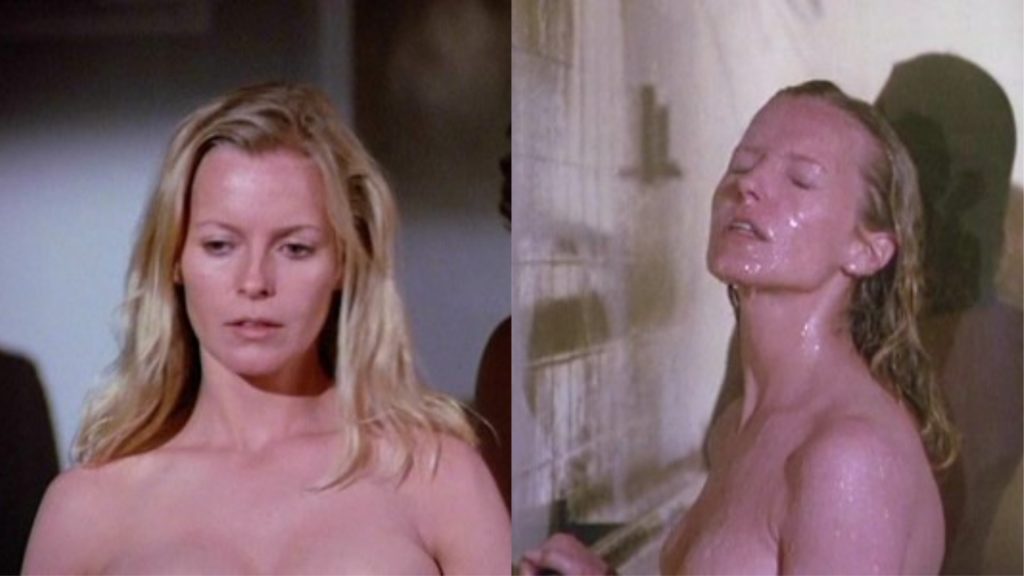 23. 'Crossings' (1986 TV Miniseries)
During World War II, Cheryl is Liane DeVilliers, the wife of a French Ambassador, who encounters an industrialist on a transatlantic voyage. They meet again after she and her husband are forced to flee Nazi-occupied France and this time the two of them have an affair. As if things weren't complicated enough, the question arises of whether or not her husband is a Nazi collaborator.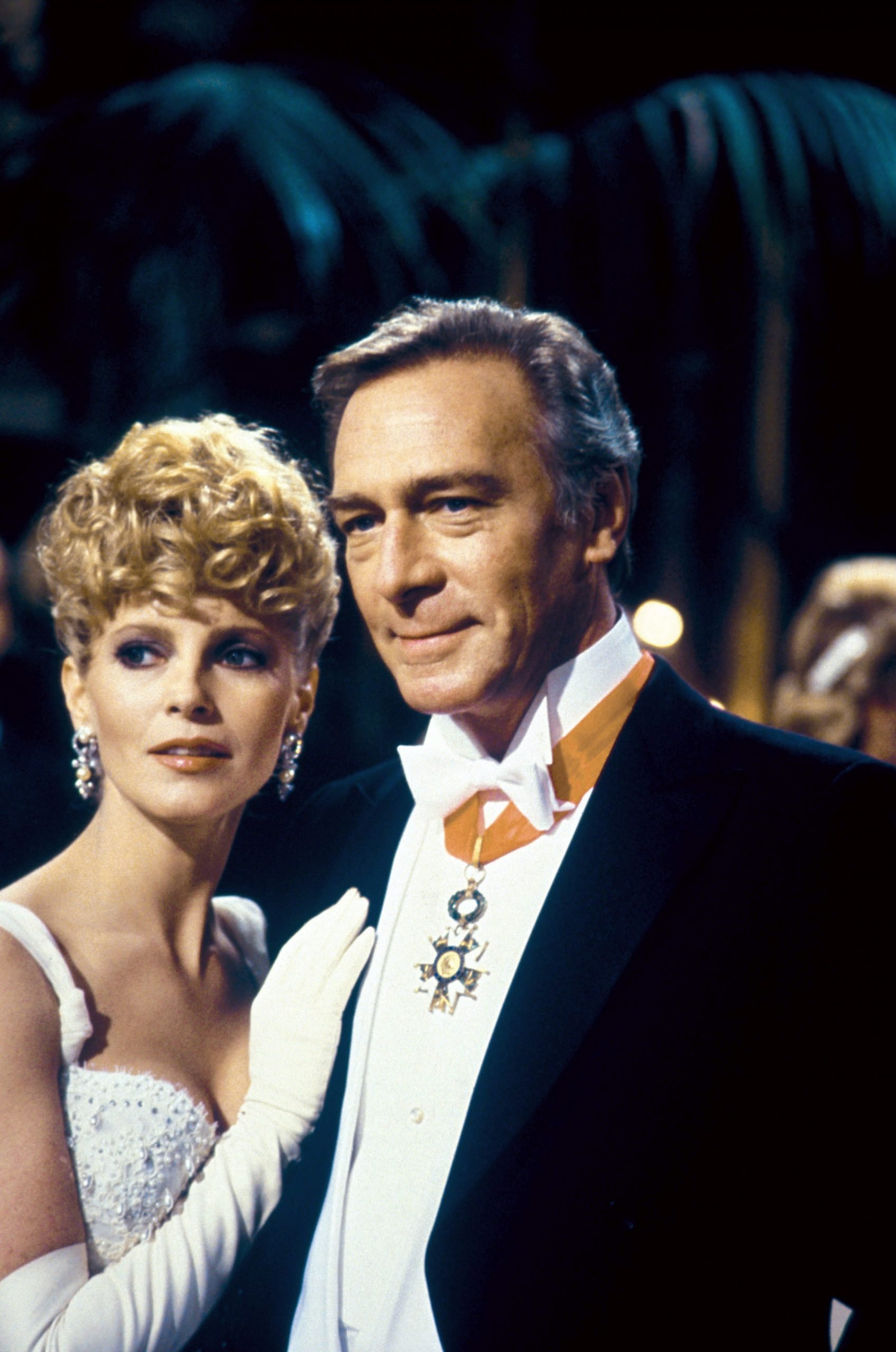 24. After 'Charlie's Angels,' TV Movies Became a Way of Life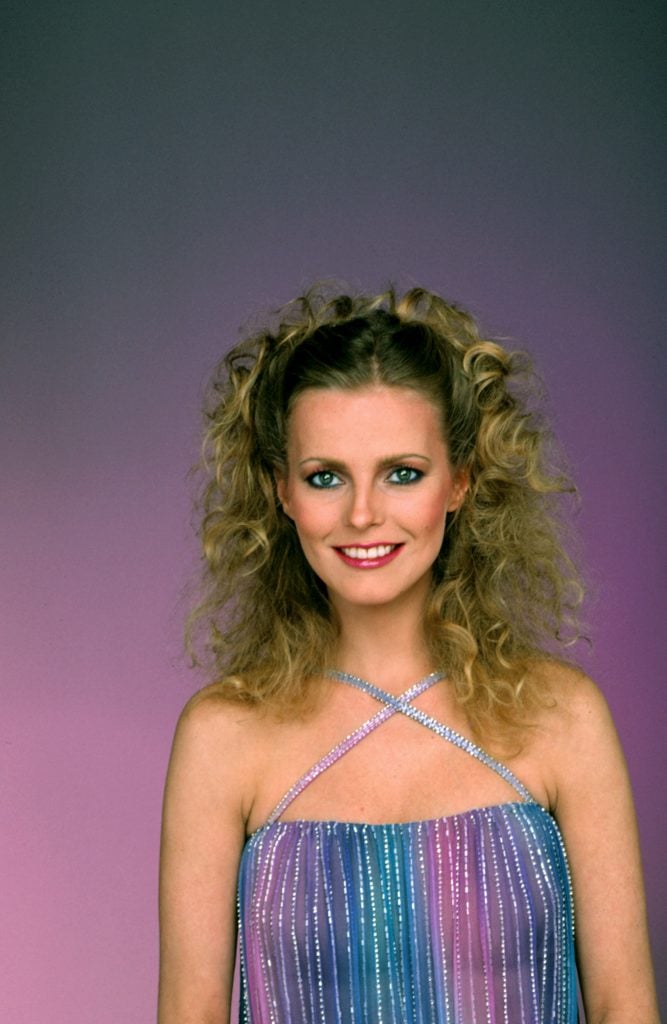 25. 'Deadly Care' (1987 TV Movie)
Cheryl is Anne Halloran, a critical care nurse who goes so far down the dark world of drugs (just say no!) that she makes a near-fatal mistake while treating a patient, the impact of which is profound.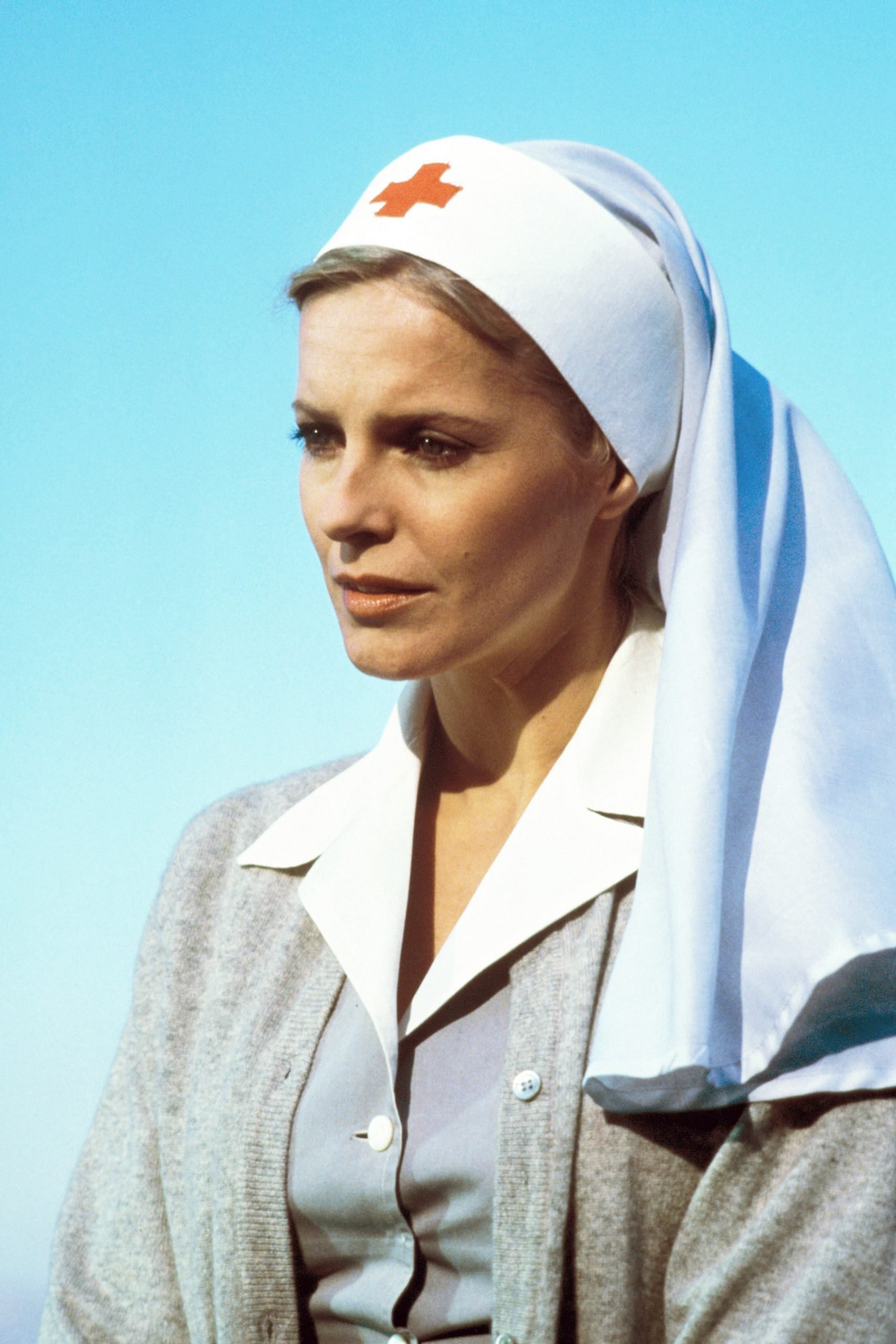 26. 'Bluegrass' (1988 TV Movie)
As Maude Sage Breen (Cheryl) attempts to get a foothold in the business of professional horse racing, she is repeatedly met with obstacles from this male-dominated world.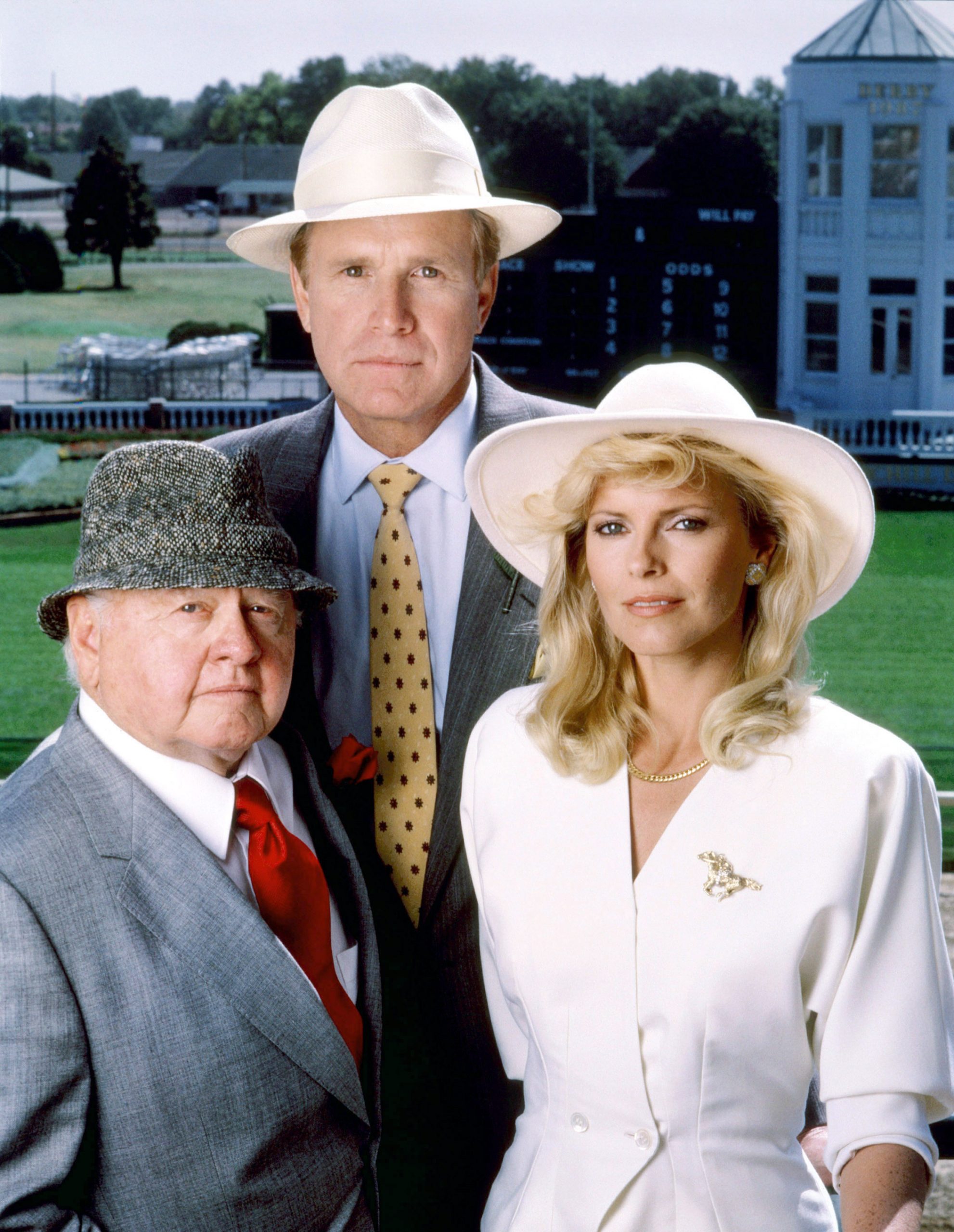 27. Guest Starring on 'Hope and Faith'
28. 'Millennium' (1989)
Offers the official description of this one: "An NTSB investigator seeking the cause of an airline disaster meets a warrior woman from 1000 years in the future. She replaces the people from airplanes before they crash with corpses with the same features." Cheryl is said warrior woman.
29. TV Flashback: Cheryl and Ron Howard in 'Happy Days'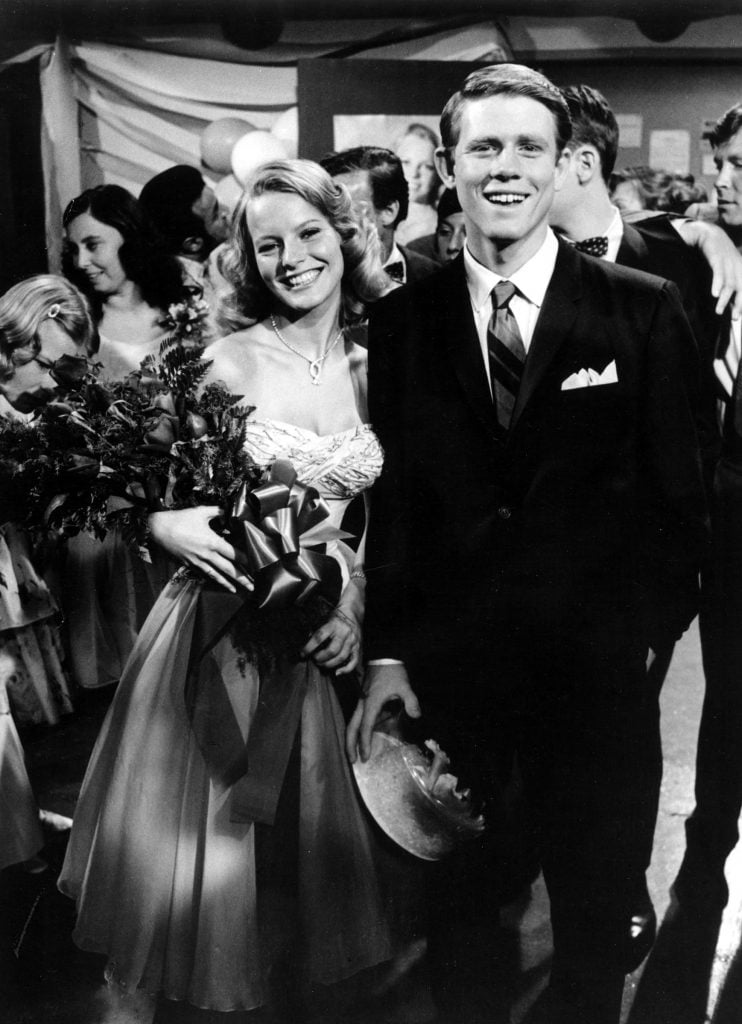 30. 'Lisa' (1989)
Teen meets older stranger. Teen falls for older stranger. Older strangers turns out to be serial killer. You know how these things go. Cheryl's in more of a supporting role as Katherine.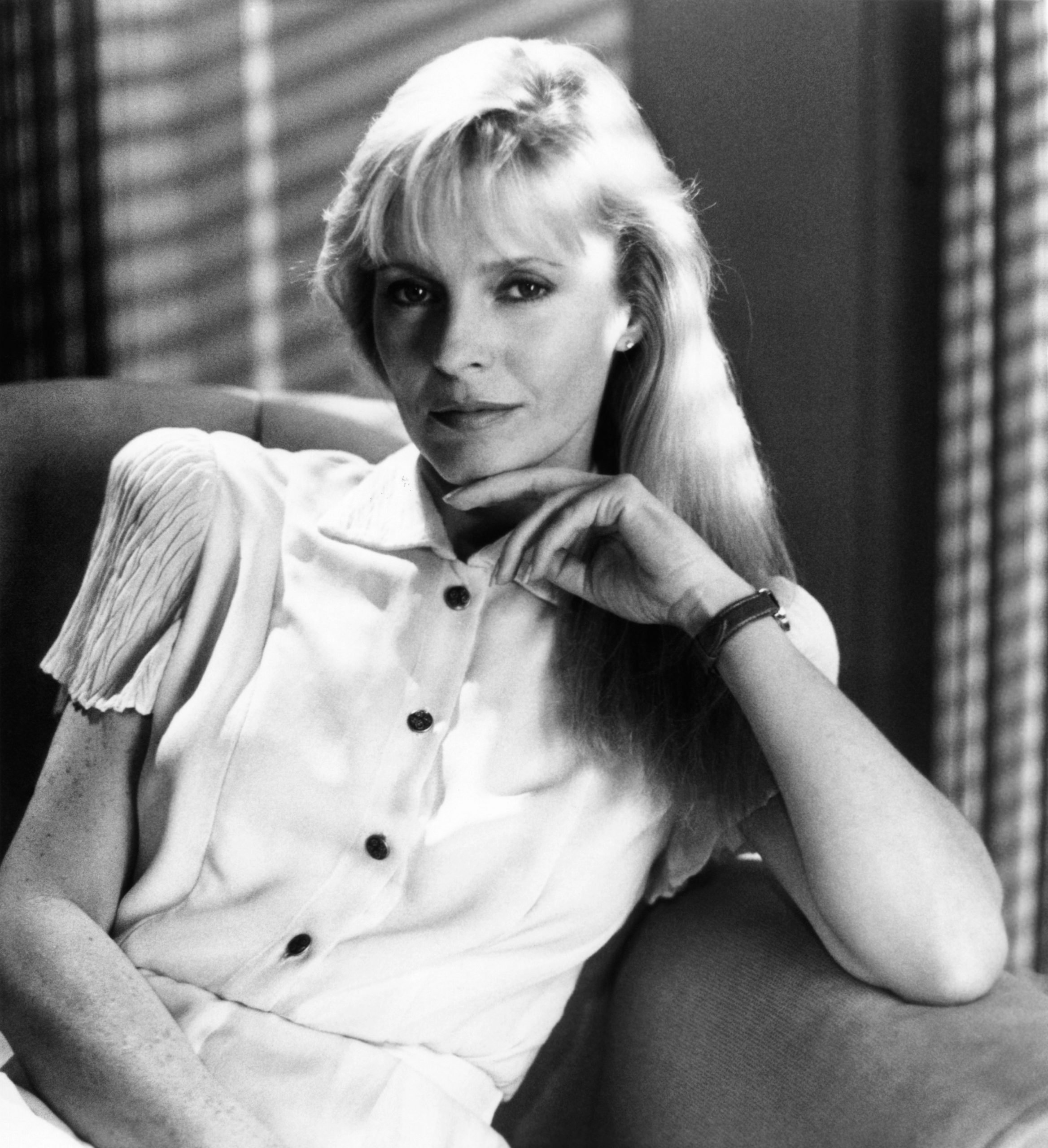 31. The New 'Charlie's Angels'? Cheryl, Barbara Stanwyck and Bette Davis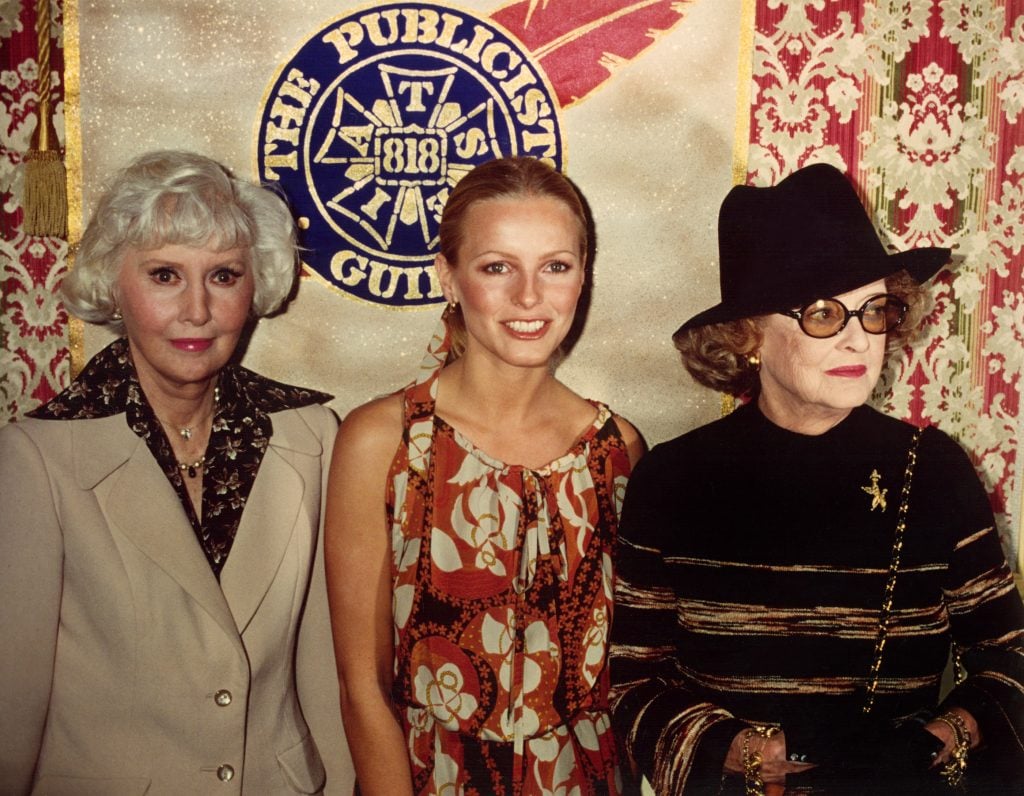 32. 'The Fulfillment of Mary Gray' (1989 TV Movie)
Set in turn of the century Minnesota, the story focuses on couple Jonathan and Mary (Ted Levine — Buffalo "It rubs the lotion on its skin" Bill from Silence of the Lambs — and Cheryl), who have been unable to have a child. To help with her sense of loneliness and his fear of not having a son to carry on his name, he comes up with a plan to have his brother, Aaron (Lewis Smith) impregnate Mary. She's reluctant, but the more she gets to know Aaron, the more the two of them develop feelings for each other. The best-laid plans …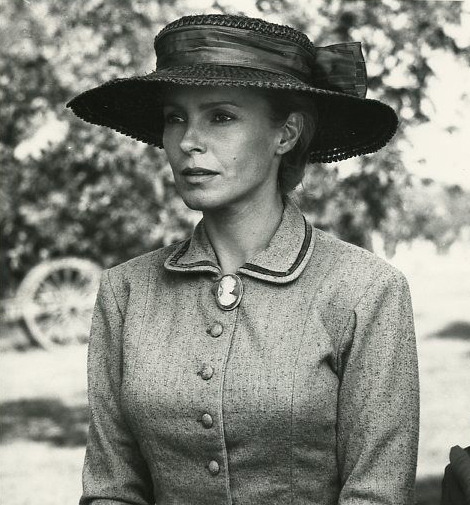 33. Cheryl in the 1980s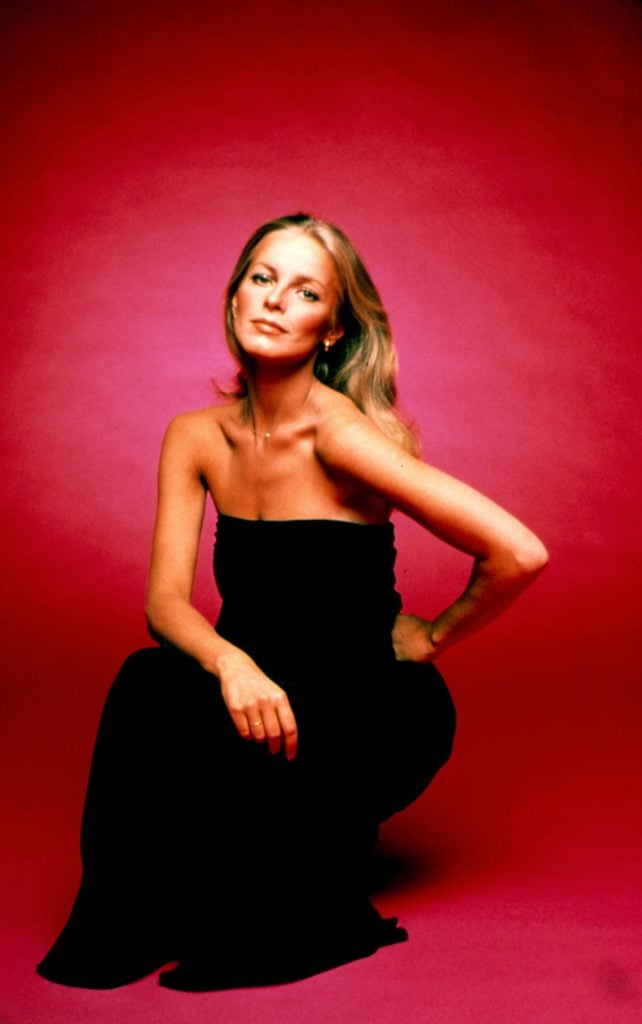 34. 'Jekyll & Hyde' (1990 TV Movie)
Robert Louis Stevenson's classic tale is adapted yet again, this time with Michael Caine as scientist Dr. Henry Jekyll who experiments with unleashing the dark side of soul, and, as a result, is transformed into Mr. Edward Hyde. Cheryl is Sara Crawford, the woman who loves Jekyll and has to save him from Hyde.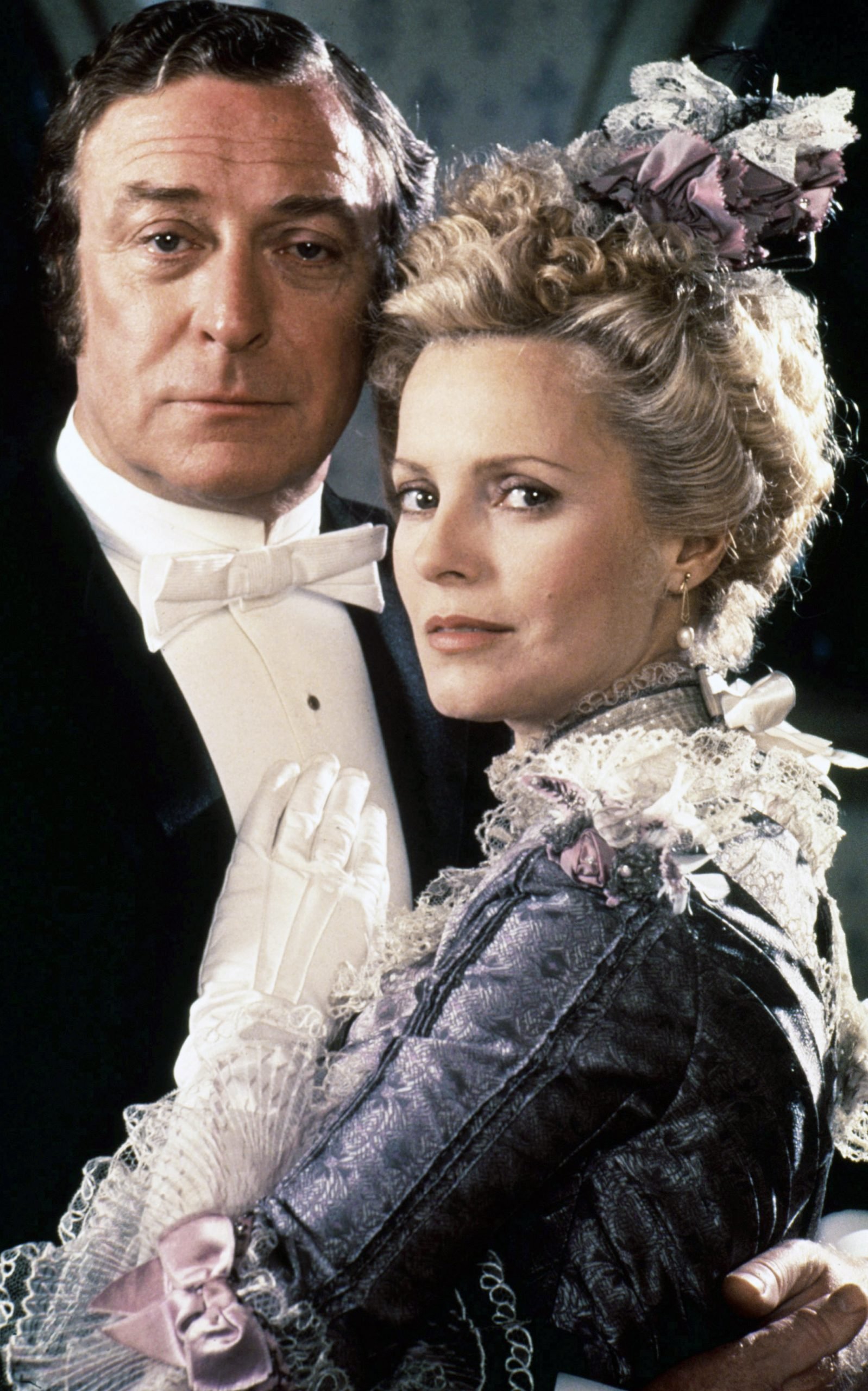 35. 'The Girl Who Came Between Them' (1990 TV Movie)
When an ex-soldier (Tony Denison) has a 13-year-old Vietnamese girl who may be his illegitimate daughter move into the family home, it creates tensions, particularly between he and his wife, Laura (Cheryl).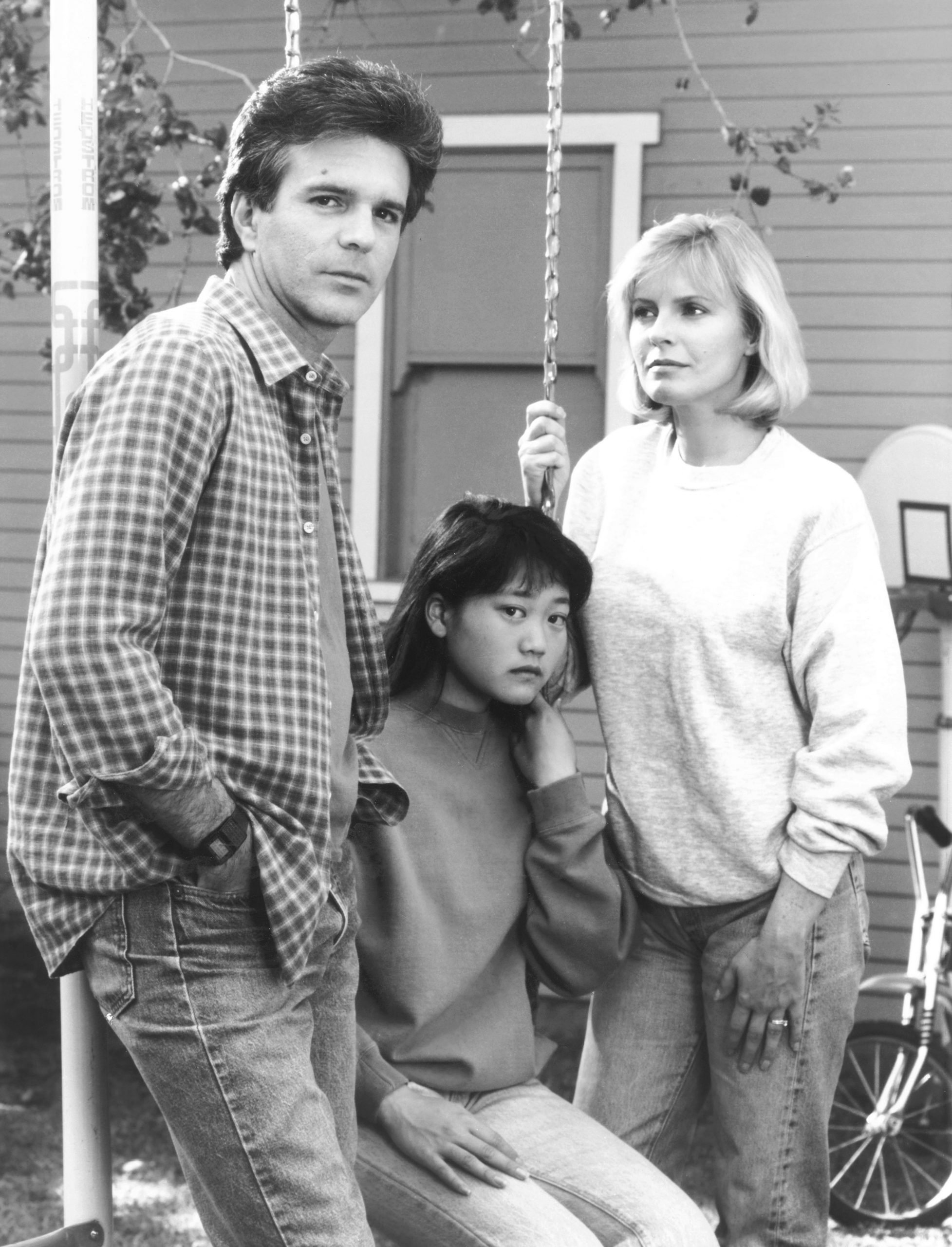 36. 'Crash: The Mystery of Flight 1501' (1990 TV Movie)
A pilot is is held responsible for a mysterious plane crash and his wife, Diane Halstead (Cheryl) attempts to expose the truth. You know, she was an Angel. Somebody should listen to her!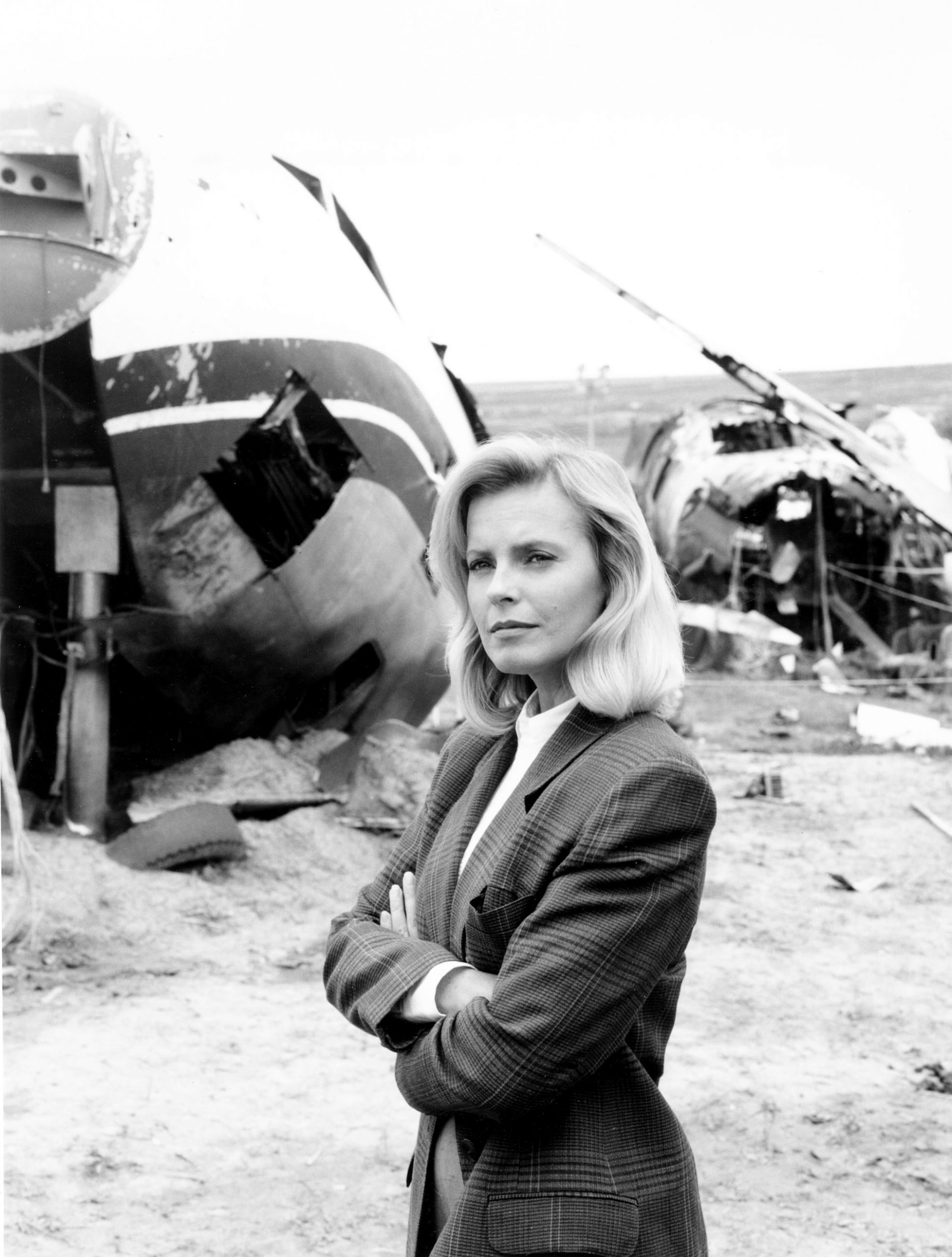 37. 'Changes' (1991 TV Movie)
Yet another Danielle Steel novel is adapted to television and Cheryl's along for the journey. This time she's New York TV news correspondent Melanie Adams, who meets a famous heart surgeon in Los Angeles and they fall in love. To get married would mean transplanting (we weren't even trying to be punny there) her life, and those of her teenage kids, and there's no guarantee it can work.
38. 'Charlie's Angels' Season 4, 'Angels Go Truckin"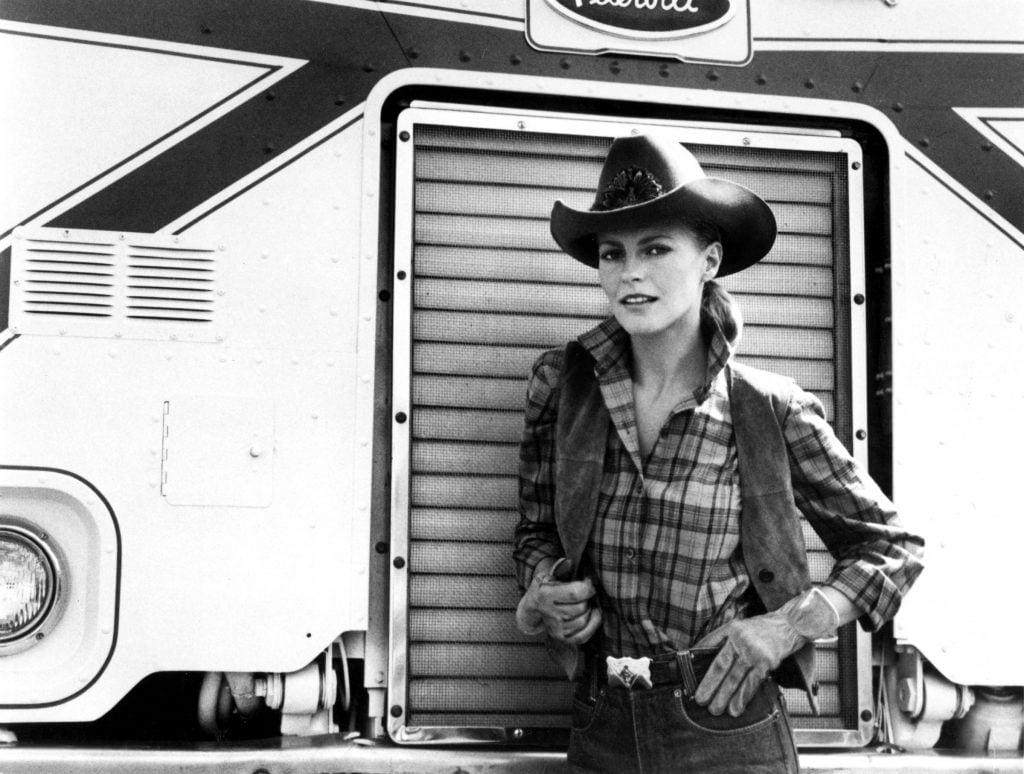 39. 'Locked Up: A Mother's rage' (1991 TV Movie)
Annie Gallagher (Cheryl) is a woman wrongly committed of being a drug trafficker and is sent to jail. The focus is split between her and her kids, who are forced to suddenly deal with life without their mother.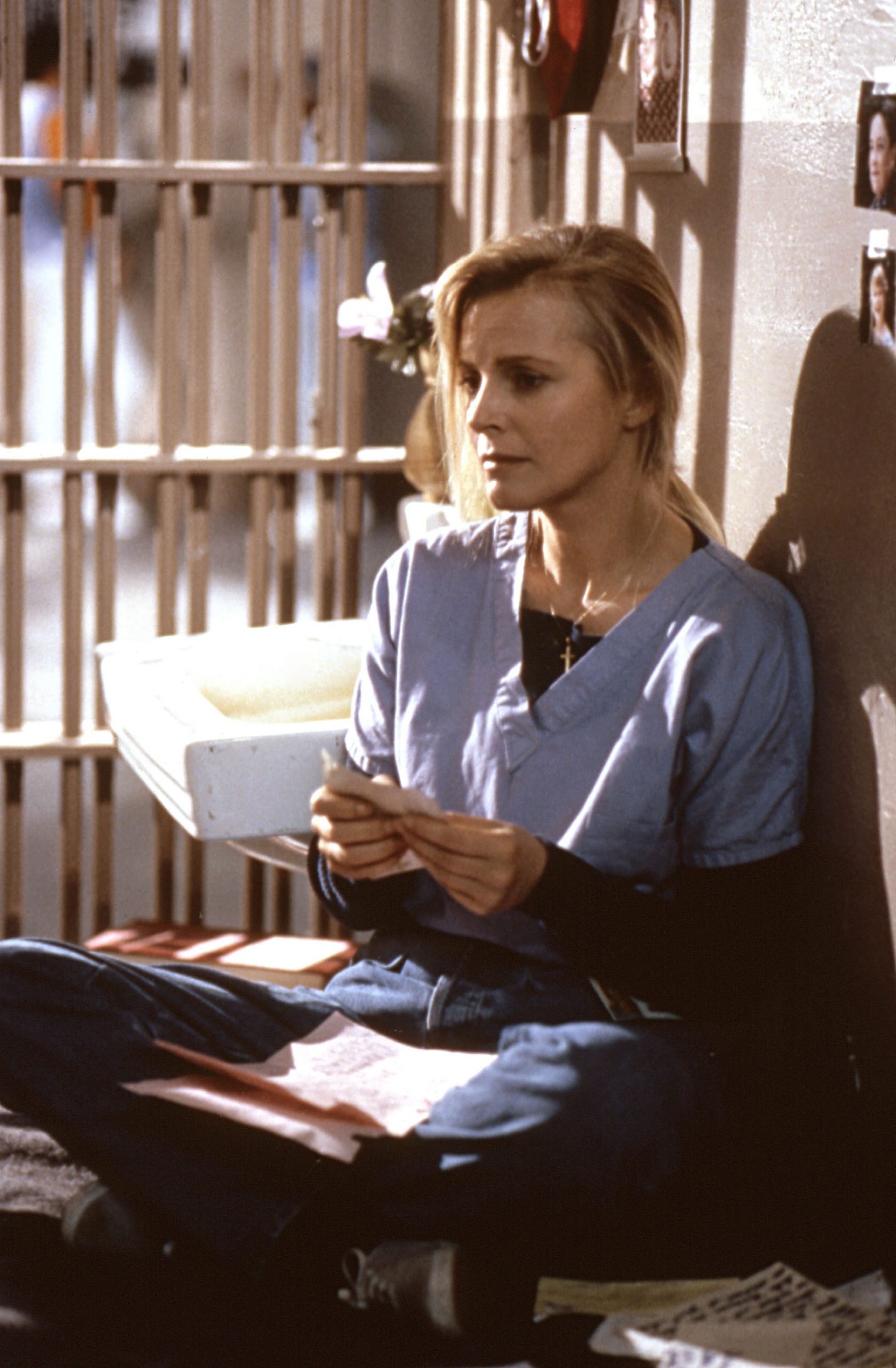 40. 'Poison Ivy' (1992)
Drew Barrymore is Ivy, a promiscuous and psychotic teen who befriends a lonely teen and, for various reasons, is invited to live with her family (which includes Cheryl as her mother). It isn't long before Ivy spins a seductive and deadly web.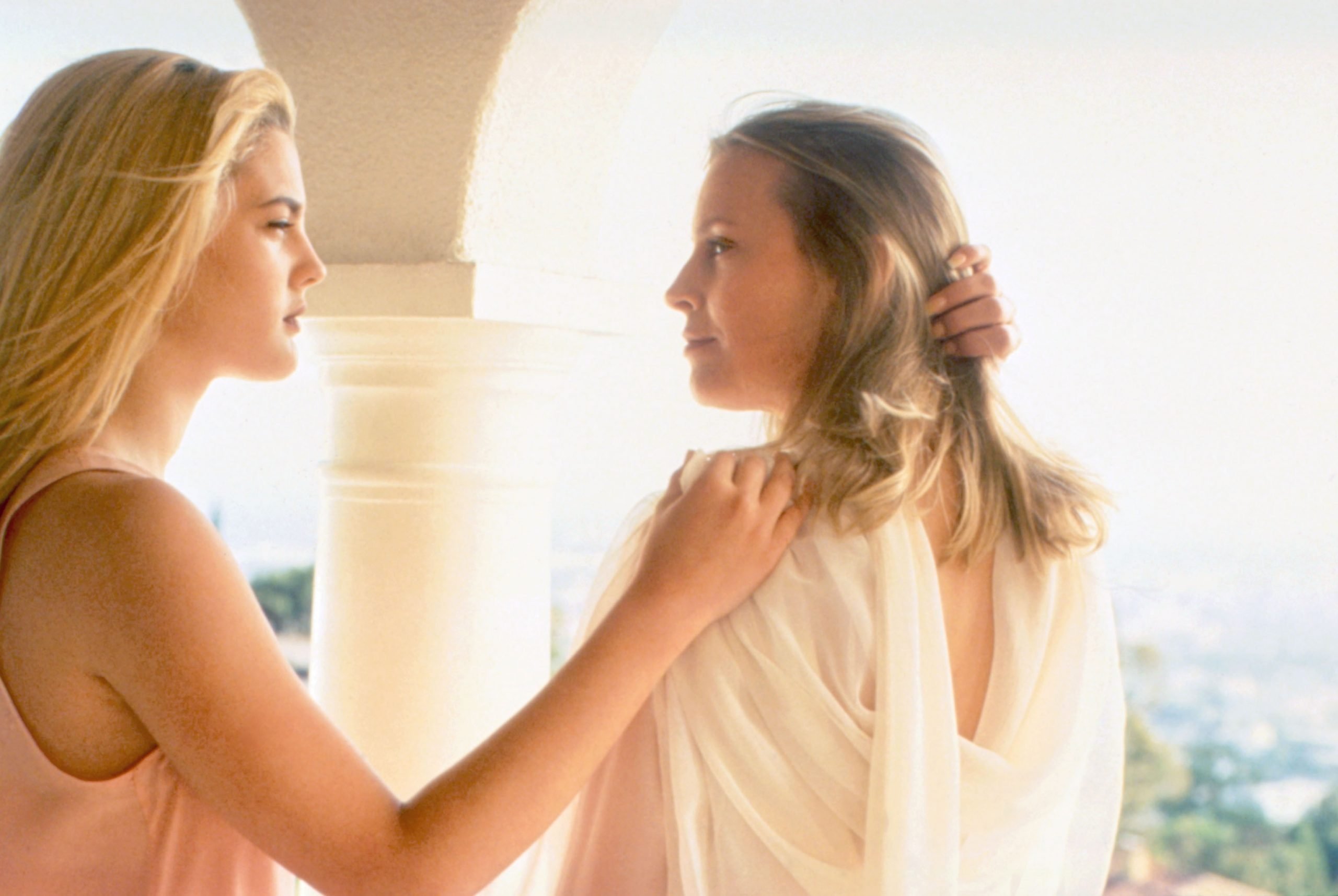 41. 'Broken Promises: Taking Emily Back' (1993 TV Movie)
A couple (played by Cheryl and Robert Desiderio) have their dream come true when they're able to acquire a child from another couple. What they don't expect is how that other couple is going to harass them and turn their lives inside out.
42. 'Dancing With Danger' (1994 TV Movie)
Ed Marinaro is private eye Derek Lidor, who falls in love with "taxi-dancer" (a dance hall employee who is hired specifically to dance with customers) Mary Dannon (Cheryl), who is actually a suspect in a series of murders of her former clients.
43. Cheryl and Kate Jackson Toast the Future (That's What We're Going With)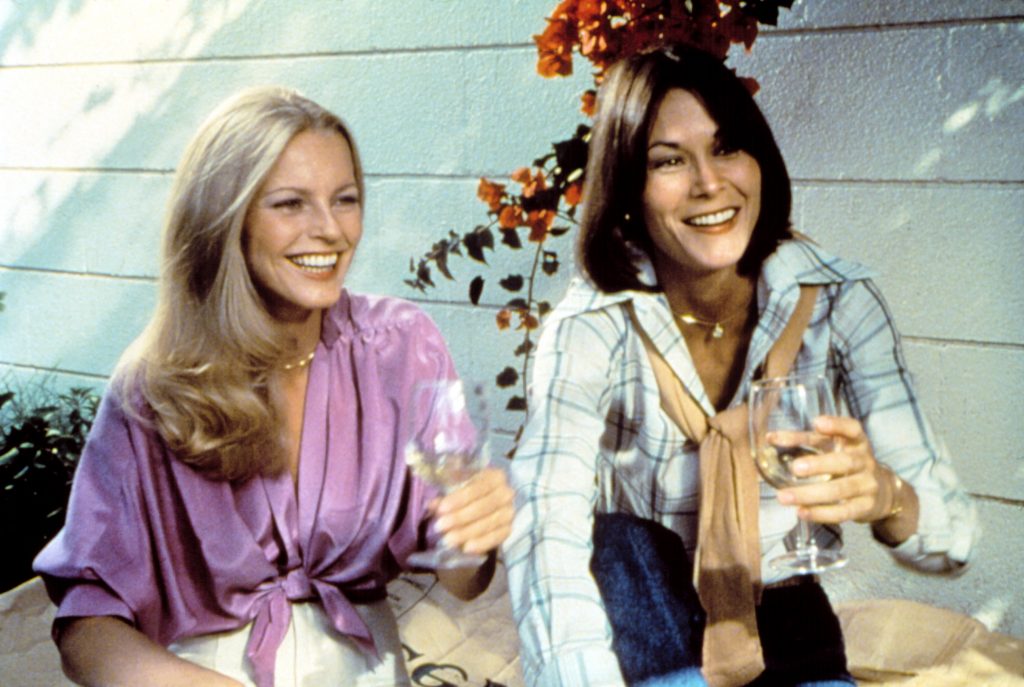 44. 'One West Waikiki' (1994 to 1996 TV Series)
When forensics expert Dr. Dawn "Holli" Holiday (Cheryl) is made Hawaii's Medical Examiner, she ends up butting heads — and of course working with — Lt. Mack Wolfe (Richard Burgi) to solve murders. Have you ever actually known someone named "Mack"? No, we haven't either.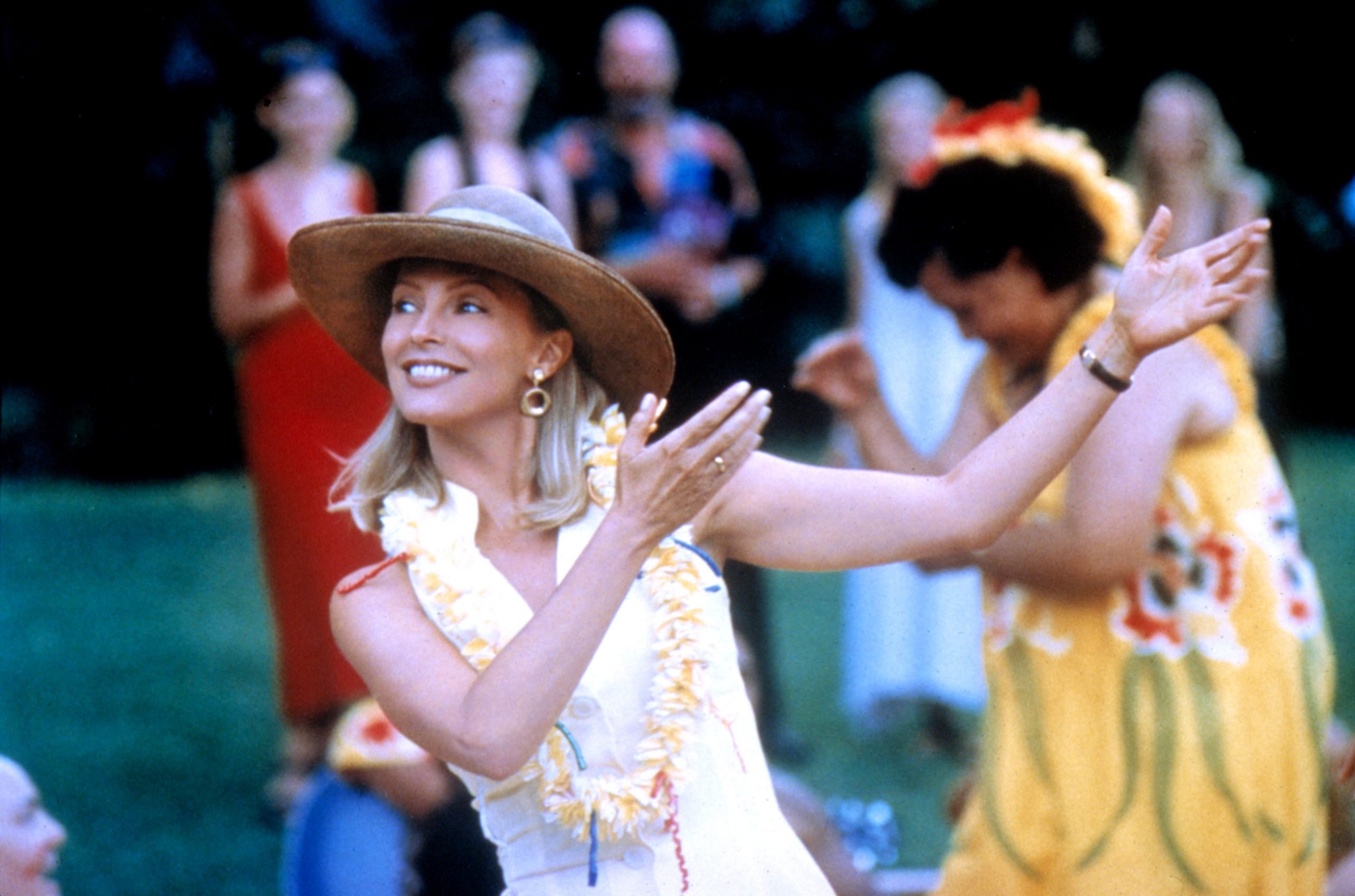 45. 'Kiss and Tell' (1996 TV Movie)
By this point it's becoming obvious that the domestic thing just hasn't been working out too well for Cheryl when it comes to these TV movies. This time she's Jean McAvoy who thinks she's happily married to Eric McAvoy (John Terry), but then everything gets all screwed with a woman claiming to be her husband's mistress. Sorry, Jean.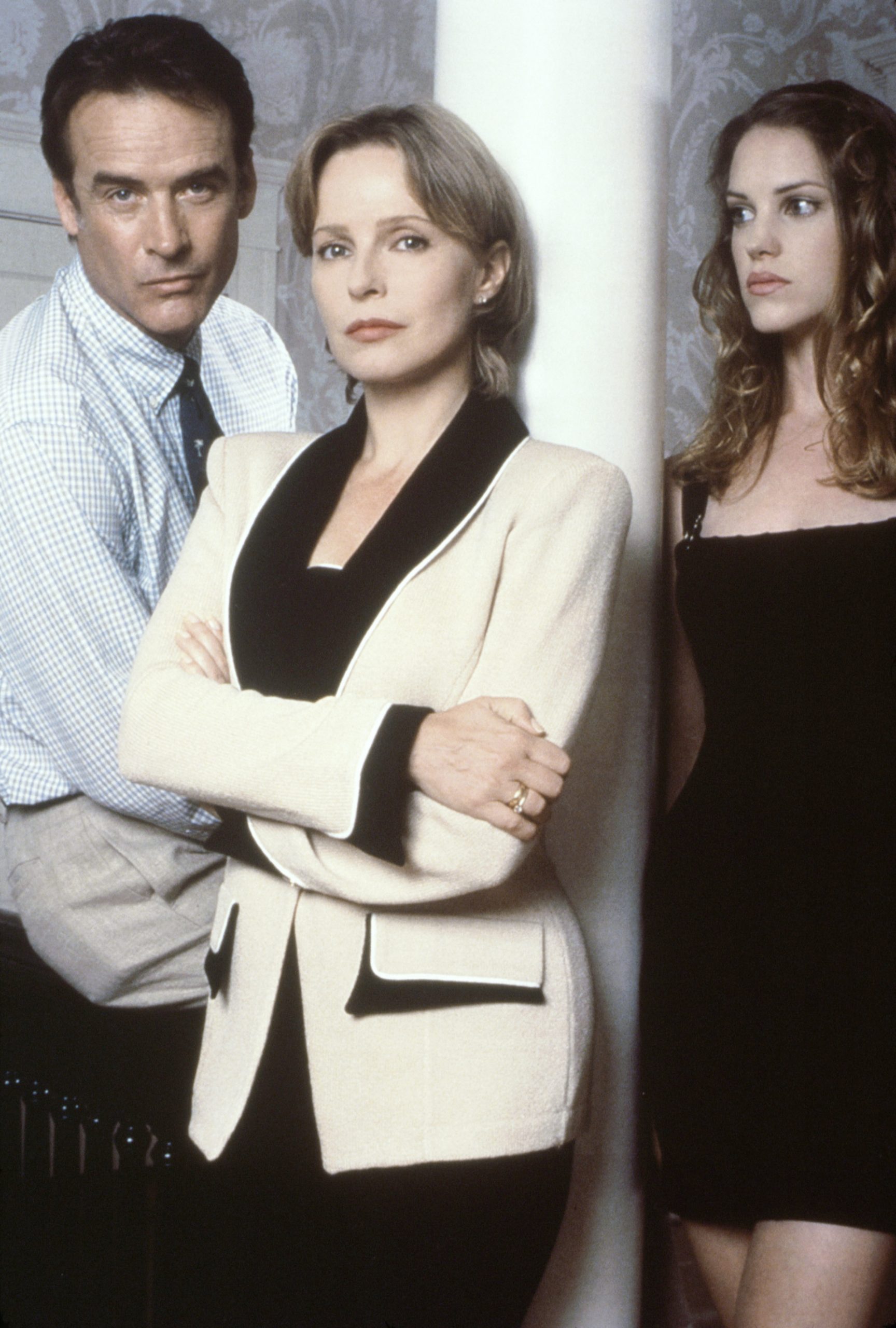 46. 'The Haunting of Lisa' (1996 TV Movie)
A recent unsolved murder has a powerful impact on young Lisa Downey (Aemilia Robinson), who (impossibly) begins having terrifying images of violence that took place three decades earlier. Cheryl is her mother, Ellen Downey.
47. TV Guide Cover Girl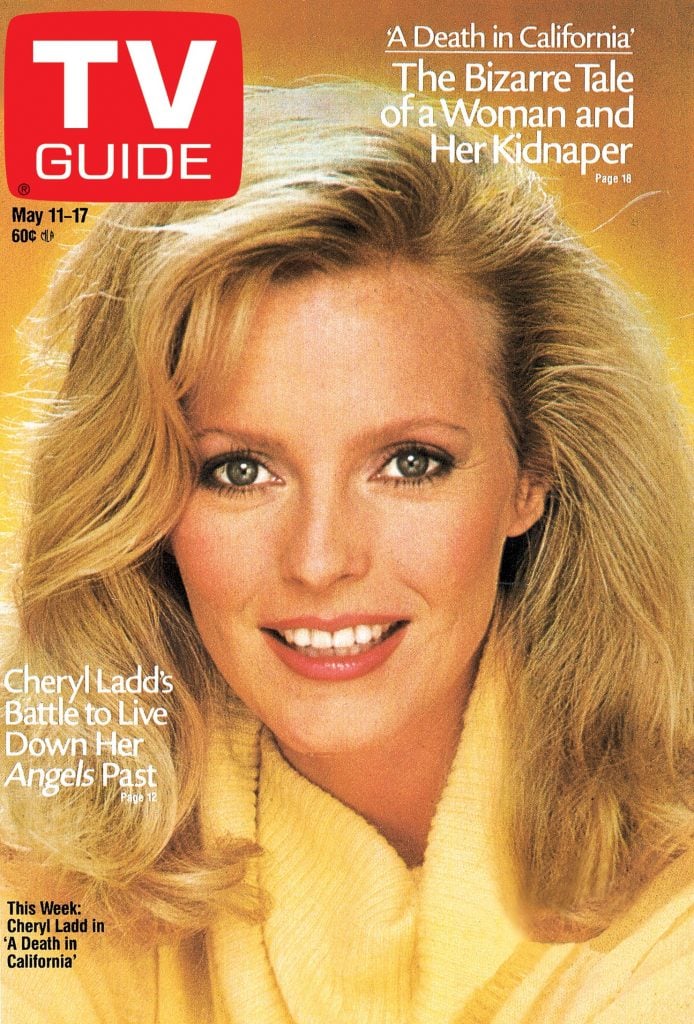 48. 'Vows of Deception' (1996 TV Movie)
Describes Rottentomatoes, "The widow (Cheryl Ladd) of a slain man (Mike Farrell) seems to have an airtight alibi, but his best friend (Nick Mancuso) makes her the target of his police investigation." Ooh, that ain't right. What's Cheryl gonna do?
49. 'Permanent Midnight' (1998)
A movie telling the story of writer Jerry Stahl (Ben Stiller), who starts off as a smalltime writer to having major success writing for a variety of primetime series, among them Alf, Moonlighting, and thirtysomething. Cheryl has a supporting role as one of Jerry's friends, Pamela Verlaine.
50. 'Every Mother's Worst Fear' (1998 TV Movie)
After her parents' divorce and being dumped by her boyfriend, a depressed and lonely Martha Hoagland (Jordan Ladd — Cheryl's little girl) eventually ends up in Internet chat rooms where she is noticed by a pedophile and cyber-kidnapping ring. When Martha disappears, her mother, Connie (Cheryl) begins the hunt for her.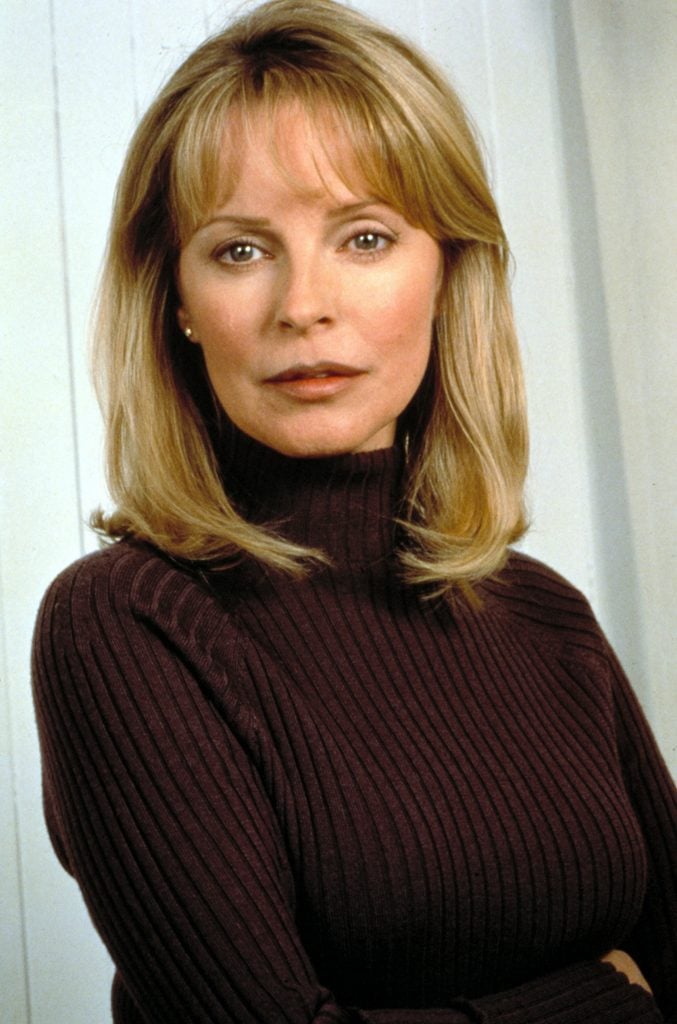 51. 'Perfect Little Angels' (1998 TV Movies)
Moving into a new suburban housing development, Elaine Freedman (Cheryl) and her daughter Justine (Jody Thompson) come to believe that somehow there is mind control taking place.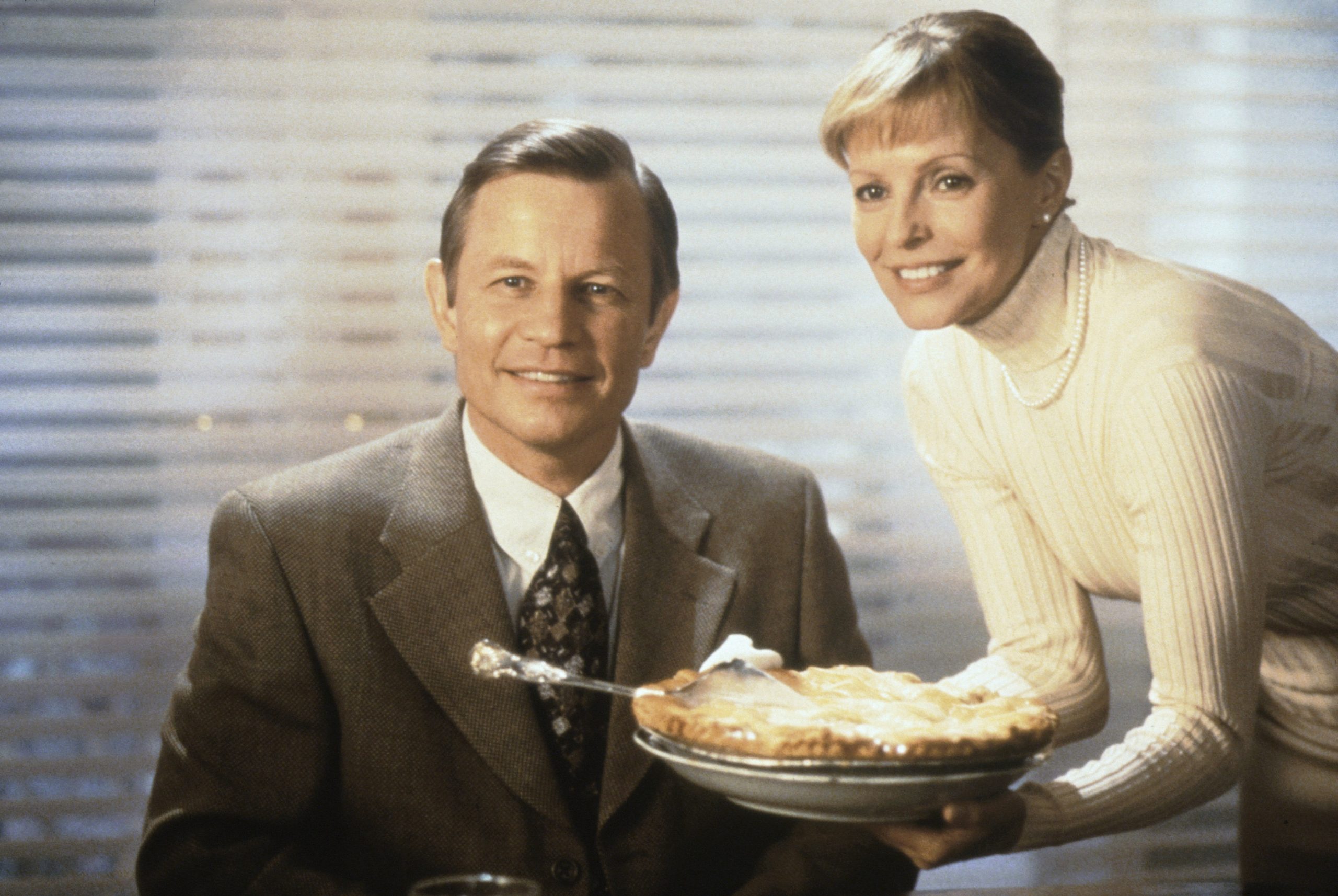 52. 'A Dog of Flanders' (1999 TV Movie)
Cheryl has the supporting role of Anna Cogez in this adaptation of the 1872 novel of the same name about a poor orphan boy named Nello (Jesse James — no, not the bank robber) who dreams of becoming an artist.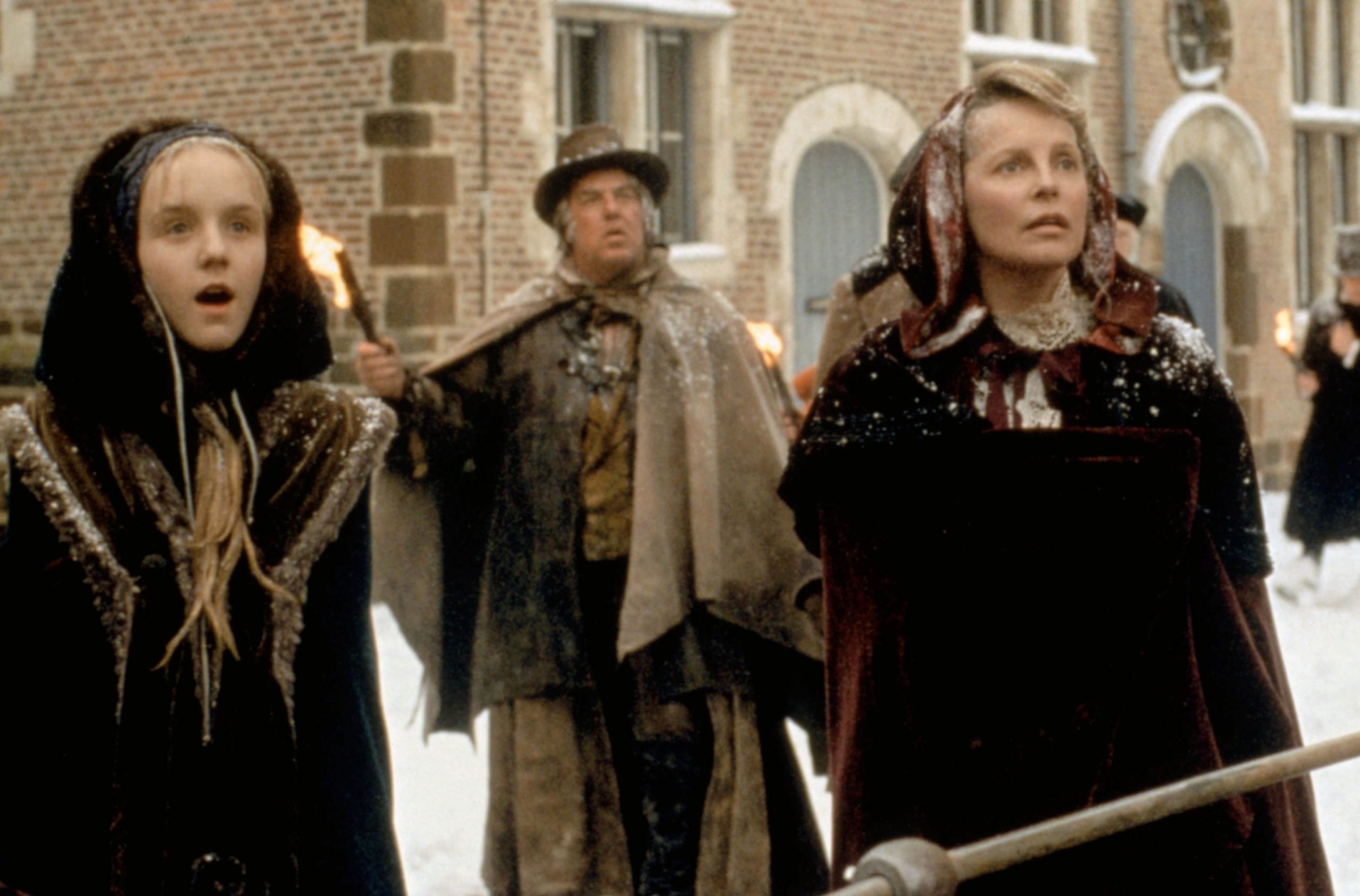 53. Cheryl and Steve Landsberg Guest Star on 'Two Guys, a Girl and a Pizza Place'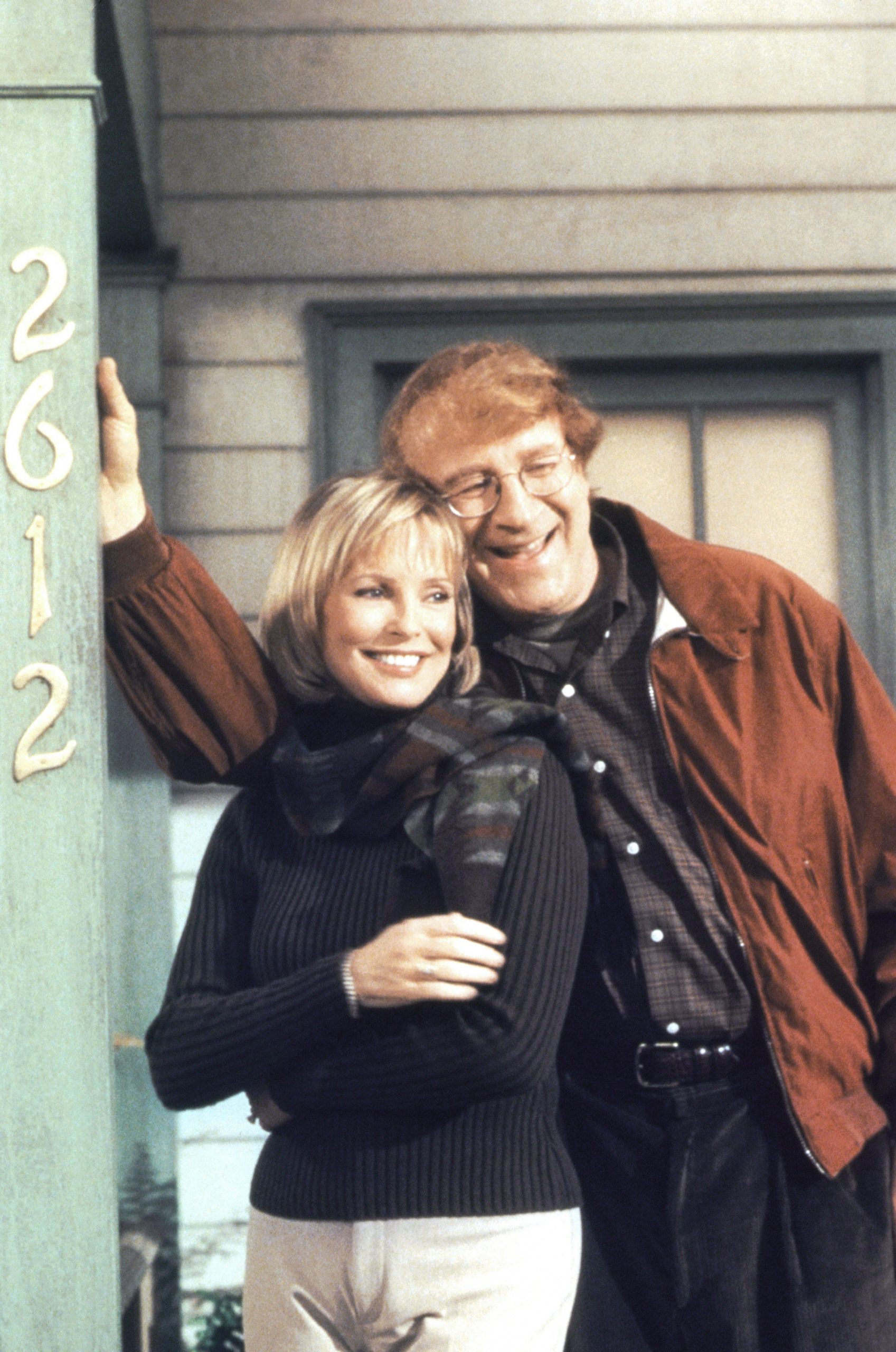 54. 'Michael Landon, the Father I Knew' (1999 TV Movie)
This biographical drama is about the life of actor/director/producer Michael Landon, with John Schneider of The Dukes of Hazzard playing him. Landon's credits, of course, include Bonanza, Little House on the Prairie, and Highway to Heaven. Cheryl plays his second wife, Lynn Noe Landon.

55. 'Her Best Friend's Husband' (2002 TV Movie)
When attorney Jane Thornton (Cheryl) attempts to console both her best friend Mandy (Bess Armstrong) and Bess' husband Will (William R. Moses) as their marriage ends, feelings start to develop between Jane and Will, which will test the bonds of friendship. Oh, come on now. What is this, a Lifetime movie? …. Oh, wait…. Never mind. Forget we said anything.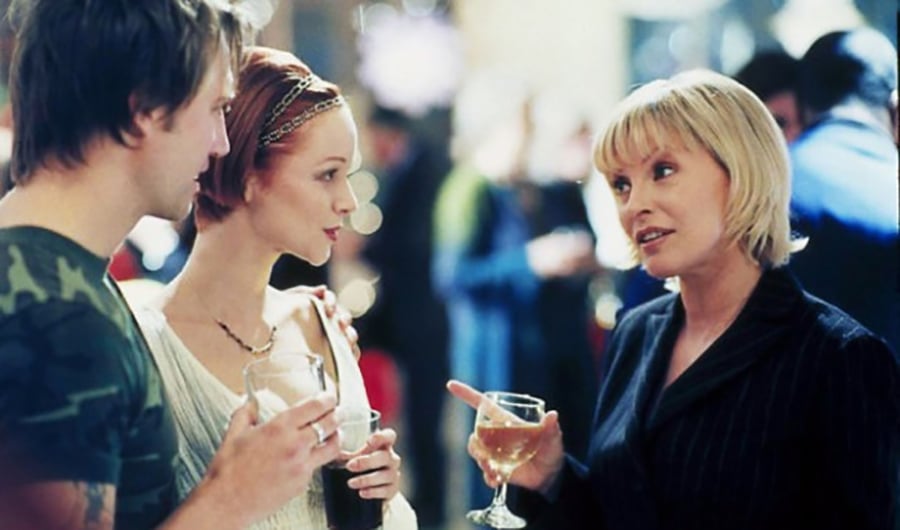 56. 'Las Vegas' (2003 to 2008 TV Series)
It's all about the team of people working at the fictional Montecito Resort and Casino (you know, in Las Vegas, like the title suggests). James Caan is ex-CIA agent Ed Deline, who has gone from head of security to president of operations at the Montecito. Cheryl played recurring character Jillian Deline, Ed's wife, who appeared in 29 episodes of the show's five-season run.
57. Cheryl and Actor Gene Barry Kickin' It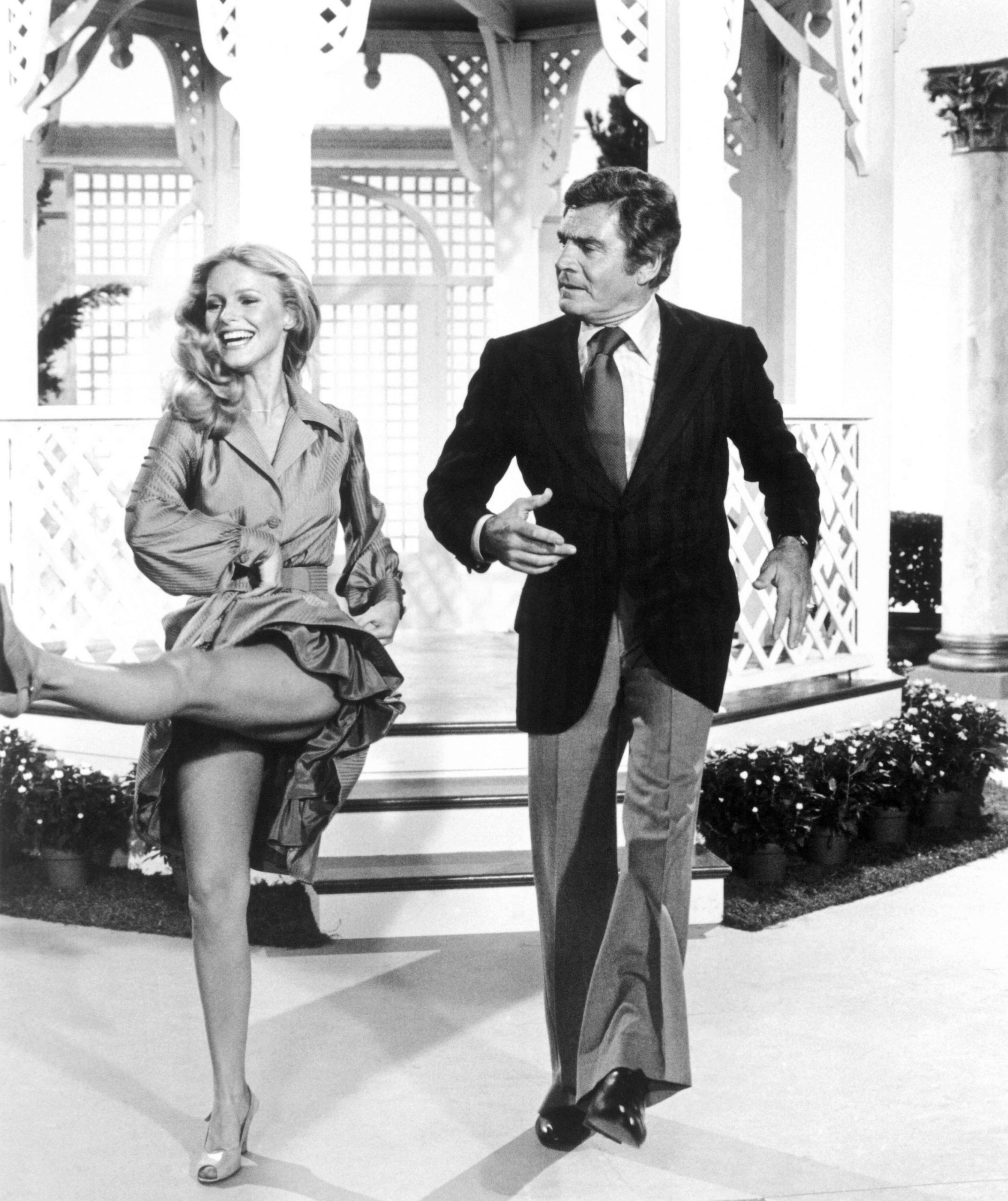 58. 'Eve's Christmas' (2004 TV Movie)
It's a wonderful life! Well, it actually isn't as far as Eve Simon (Elisa Donovan) is concerned. Eight years earlier she left her fiancee in to take on a business life in New York City, something she's always regretted. But miraculously she's somehow traveled back to that time and has the chance — if she's willing to take it — to change her life. Cheryl is her mom, Diane Simon.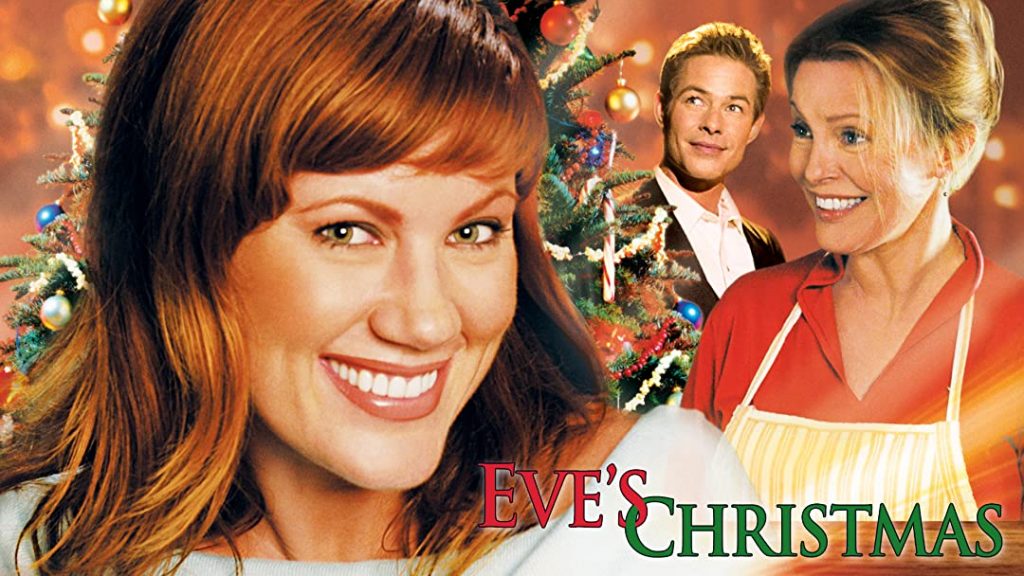 59. 'Though None Go with Me' (2006 TV Movie)
Elizabeth Leroy (Amy Grabow), back in the 1950s wants to pursue a career (unusual for a woman at that time), but then she falls in love with her town's new minister (Brad Rowe). When he heads over to Korea during the war to do charity work, she must make a crucial decision. Cheryl plays the older Elizabeth.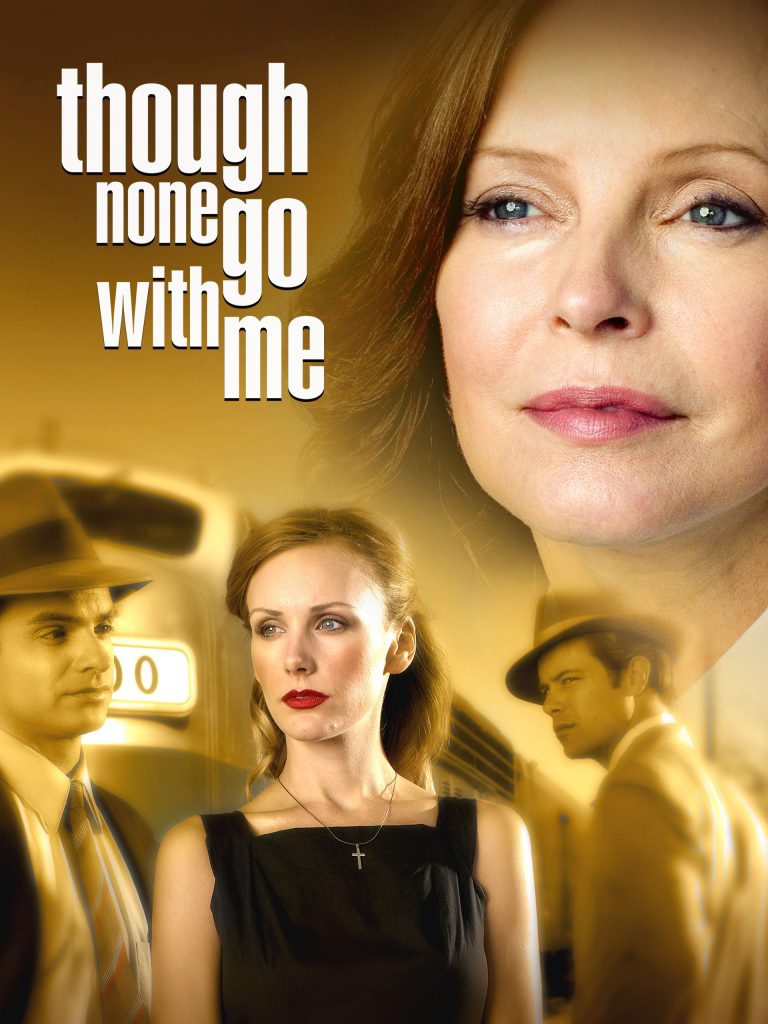 60. 'Holiday Baggage' (2008)
Pediatrician by day, single mom by night, Sarah Murphy invites her estranged husband, Pete (Barry Bostwick), back to their suburban home for the Holidays on one condition: he must reconcile with their daughters before she agrees to finalize a trial separation with divorce. It is, of course, the time of miracles, right? We're gonna assume they work things out — not to blow it for you. Hey, we're just guessing here.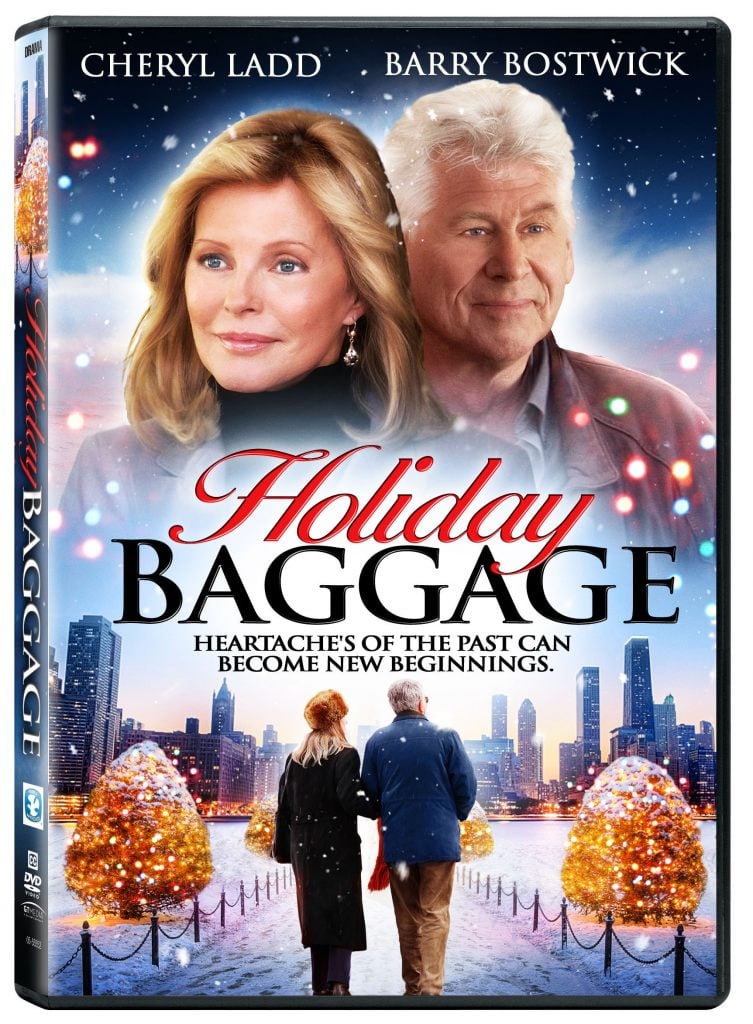 61. 70's Flashback: It's Cheryl at the Height of 'Charlie's Angels' Popularity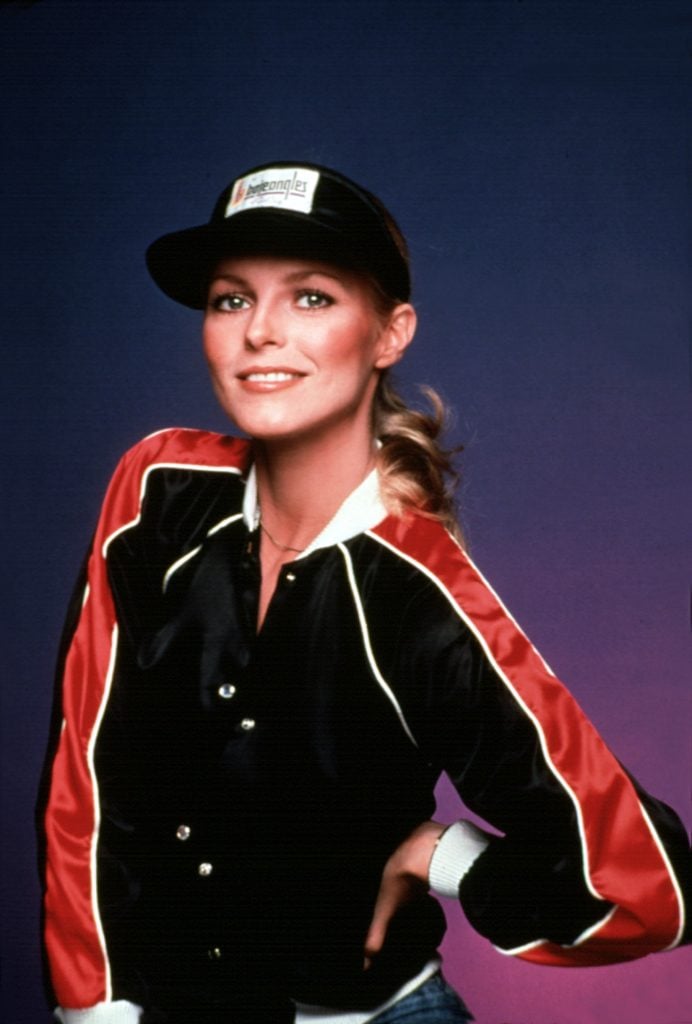 62. 'Love's Everlasting Courage' (2011 TV Movie)
A farming family in the Old West suffers through a two-year drought, which results in the death of matriarch Irene Davis (Cheryl). Her husband and daughter have to find the strength to pick up the pieces and move on without her …. Wait. How do you move on without Cheryl Ladd? We … uh, they can't do that! Don't judge us. We like Cheryl.
63. 'Santa Paws 2: The Santa Pups' (2012)
When Mrs. Claus (Cheryl) travels to the town of Pineville, she's unaware that four of Santa's pet puppies have secretly accompanied her. Needless to say, those furry little rascals get into all sorts of mischief, and we have no choice but to marvel at it all and say, "Awww, they're so cute."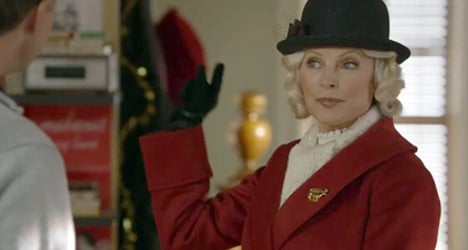 64. 'The Perfect Wave' (2014)
A biographical drama focused on Ian McCormack (Scott Eastwood), a surfer who, after a near-death experience decides to become a minister. Cheryl plays his mother.
65. 'Garage Sales Mystery: The Wedding Dress' (2015 TV Movie)
Lori Loughlin is Jennifer Shannon in this American-Canadian mystery film series (and, no, it doesn't have anything to do with college tuition, so quit asking already). Cheryl appears in The Wedding Dress episode, which kicks off with Jennifer coming across a wedding dress with blood on it and finding herself plunging into a full-blown mystery.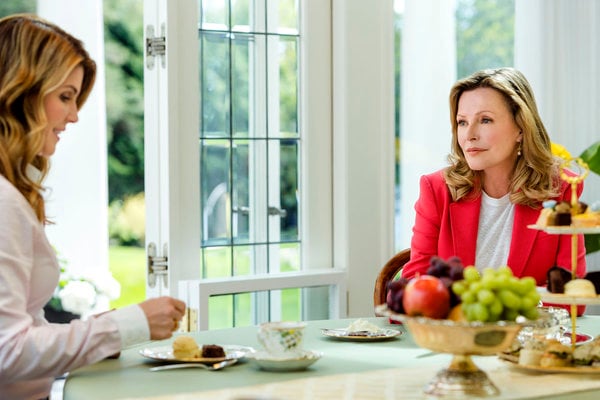 66. Do Not Tick This Woman Off!
67. 'The People vs. O.J. Simpson: American Crime Story' (2016 Event Series)
Produced by Ryan Murphy, it's about … oh, c'mon, everybody knows what it's about. In the retelling of the story, John Travolta plays Robert Shapiro and Cheryl is his wife, Linell. Check it out: Vinnie Barbarino snares himself, Kris Munroe. Way to go, Vinnie!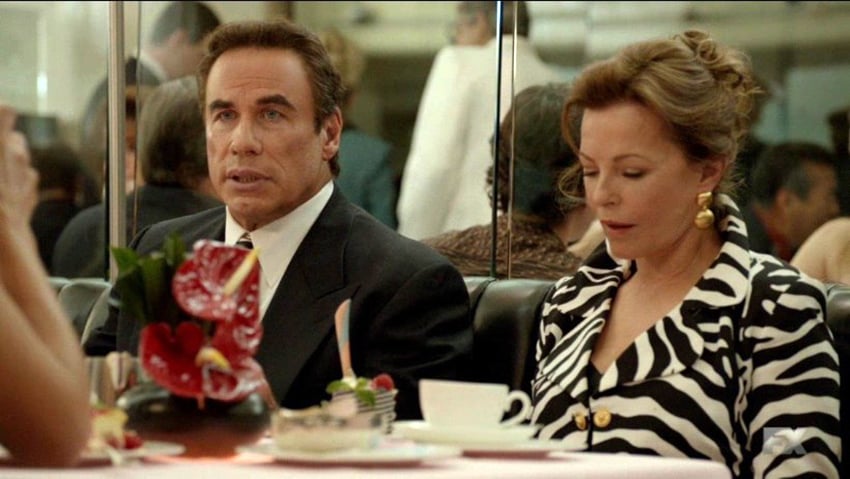 68. 'Unforgettable' (2017)
Tessa Connover (Katherine Heigl) is a woman who can't quite let go, and proves it by stalking and terrorizing her ex-husband's new fiancee, with Cheryl playing her mother. We only wish we had the time to stalk and terrorize somebody, but we are so busy with deadlines there simply isn't any time. Ah, well.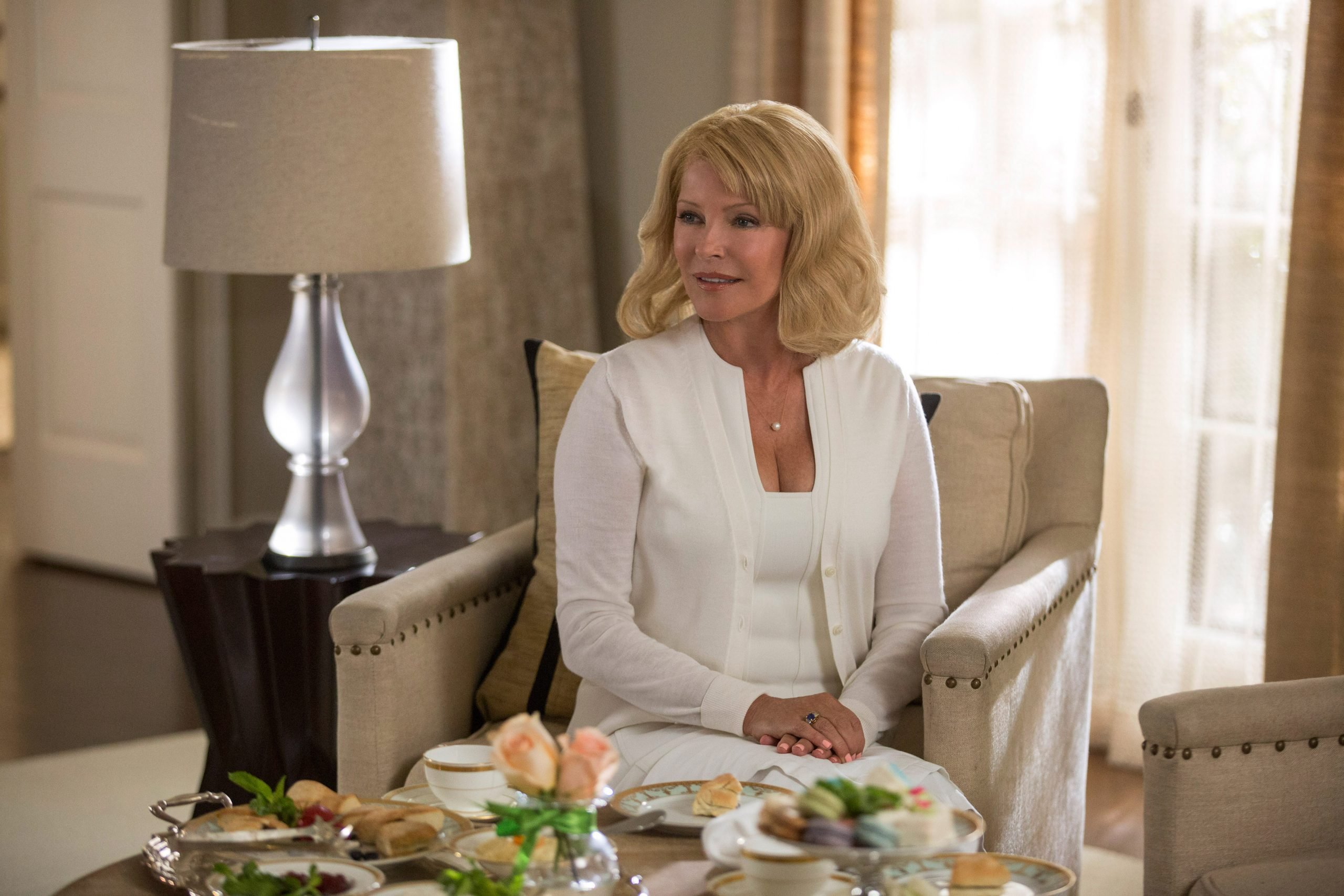 69. 'Camera Store' (2017 TV Movie)
It's described as a darkly comic story, with workers and customers at a longstanding camera store having to cope with society's transition from film to digital (which was actually a bigger deal for a lot of people than you might realize). John Larroquette stars, with Cheryl in a small role.

70. 'Royal New Year's Eve' (2017 TV Movie)
Uh-oh, this sounds complicated: An aspiring fashion designer (Jessy Schram) falls in love with a prince (Sam Page), who her socialite client (Hayley Sales) is moving towards becoming engaged to. Cheryl plays a character named Abigail Miller.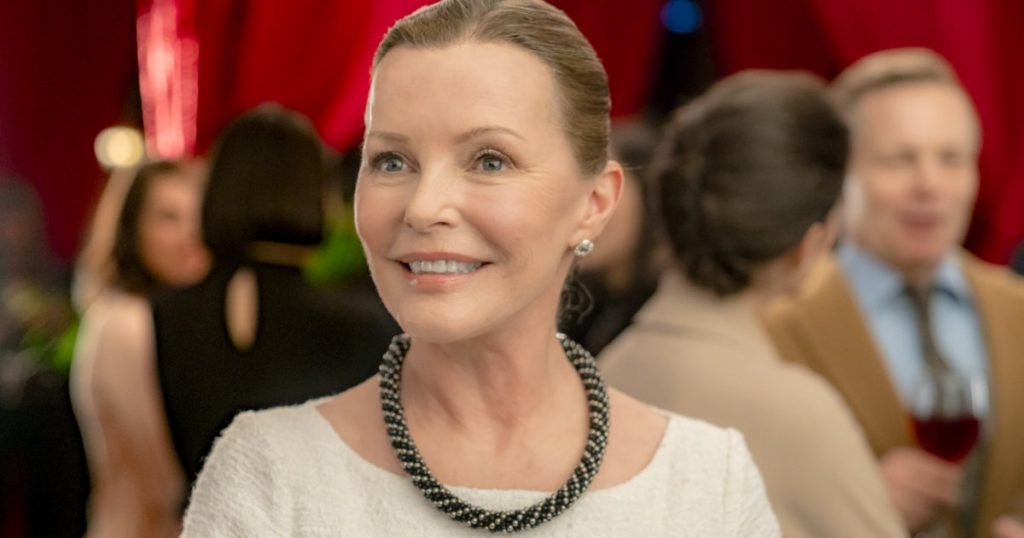 71. 'The Christmas Contract' (2018 TV Movie)
Jolie Guidry (Hilarie Burton) in on the verge of canceling a trip back to her hometown when she finds out her ex-boyfriend and his new girlfriend will be there. She decides to go, which is probably wise considering it's the holidays and, yes, it's another Lifetime movie. Jolie's parents are played by Cheryl and Bruce Boxleitner.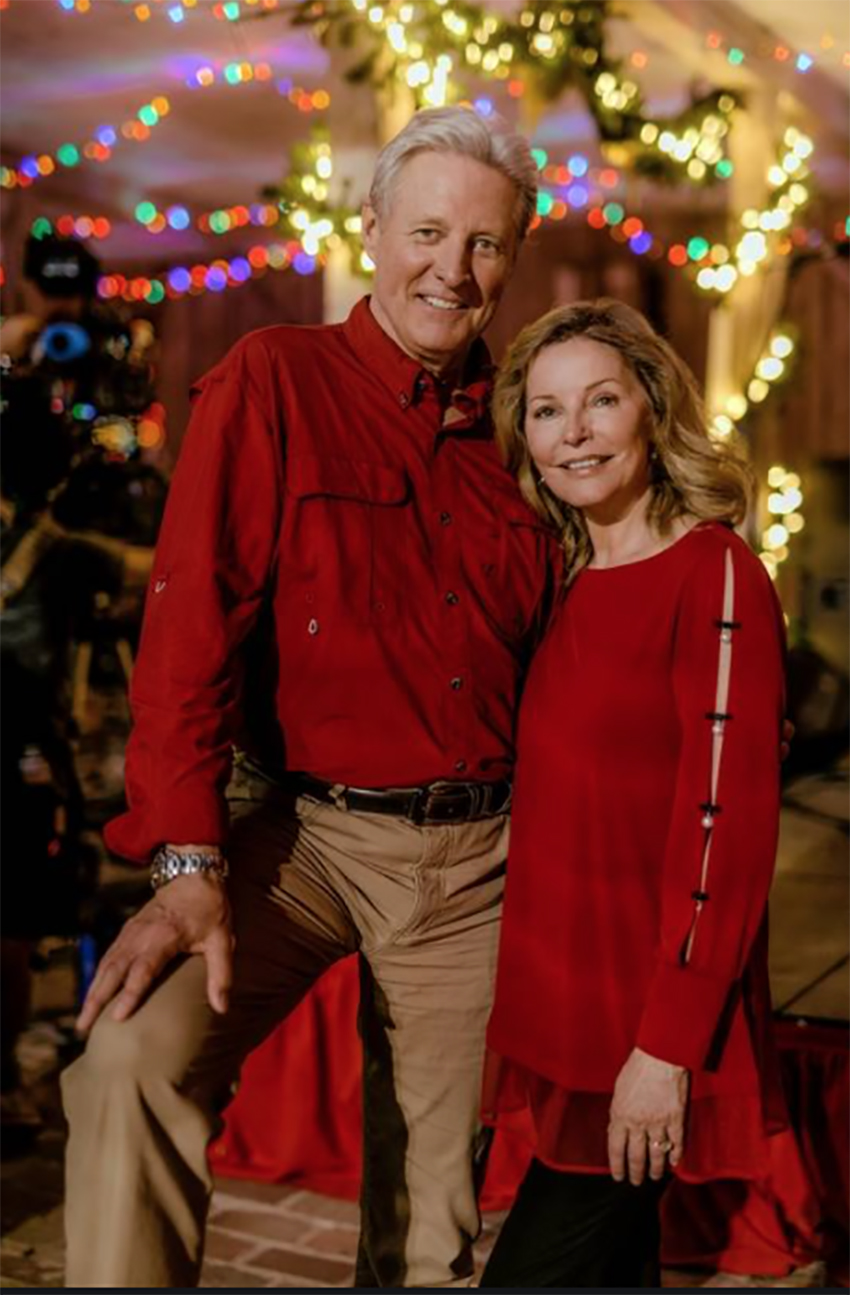 72. 'Grounded for Christmas' (2019) and 'Christmas Unwrapped' (2020)
In Grounded for Christmas, during a winter storm that strands their plane in Cleveland, Nina (a pilot) allows her arrogant fellow pilot to stay at her place. Wonder what will happen. Romance perhaps? And then in Christmas Unwrapped, a magazine editor (Cheryl) assigns a cynical reporter named Charity (Amber Stevens West) to interview a handsome bachelor who, each Christmas, raises millions for those less fortunate. Wonder what will happen. Romance perhaps? (Is there an echo in here?)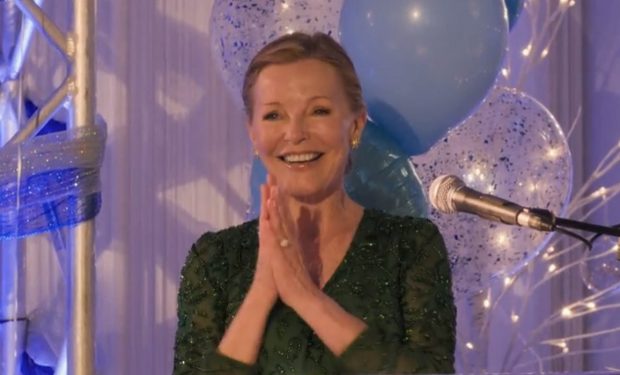 73. Additional Guest Star Appearances
After Las Vegas and between TV movies, Cheryl made appearances in shows like Hope and Faith, CSI: Miami, NCIS, Chuck, Anger Management, Ray Donovan, Ballers, and Malibu Dan: The Family Man. Fifty years later, and she's still going strong. Let's face it: there's no stopping Cheryl Ladd.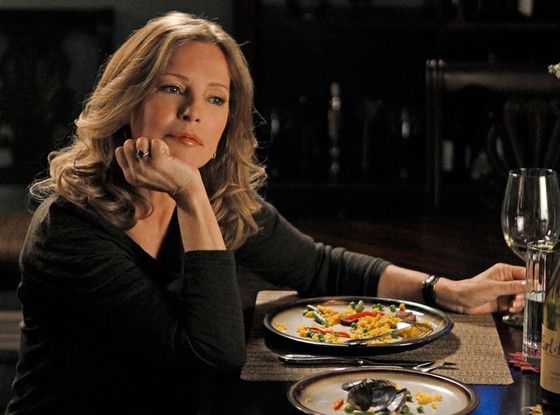 74. 'A Cowgirl's Song' (2022)
This is how the currently-in-development film's Facebook page describes the project: "A Cowgirl's Song is a Country Music-driven feature film and the 4th installment in the 'Cowgirls and Angels' series. Written/directed by Timothy Armstrong. Filmed in Oklahoma. Starring Cheryl Ladd, Savannah Lee May and Darci Lynne Farmer."
75. 'Dancing with the Stars' (2022, Competition Series)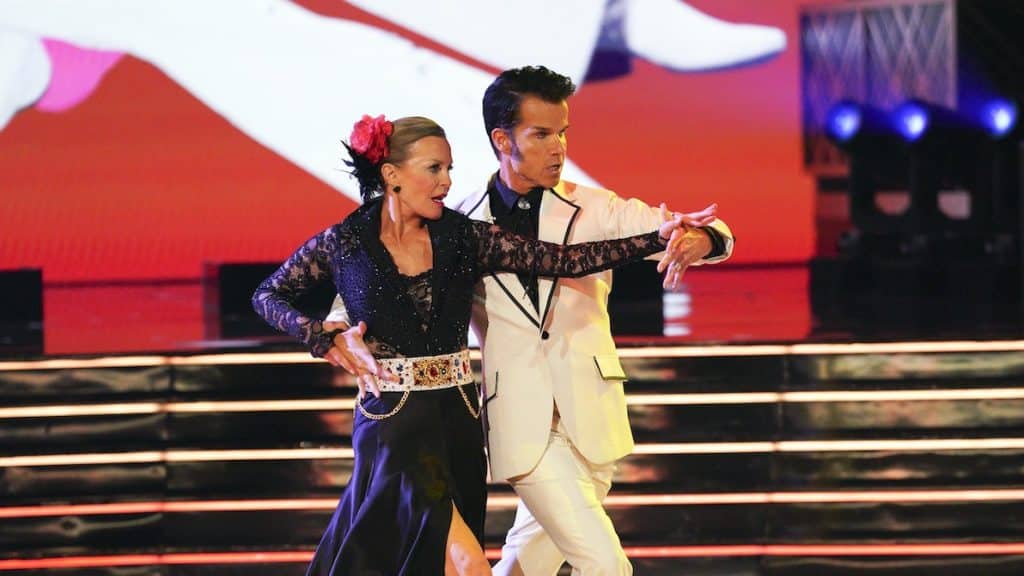 On September 8, 2022 it was announced that Cheryl would be a competitor on the 31st season of ABC's Dancing with the Stars. She was paired up with Louis Van Amstel, though the duo were eliminated in week three, placing 14th for the season. Nonetheless, Cheryl seemed to be having a great time.
76. Au Revoir, Cheryl Ladd