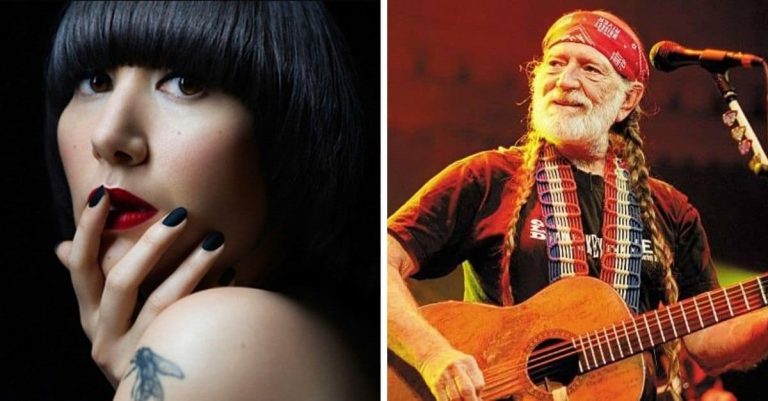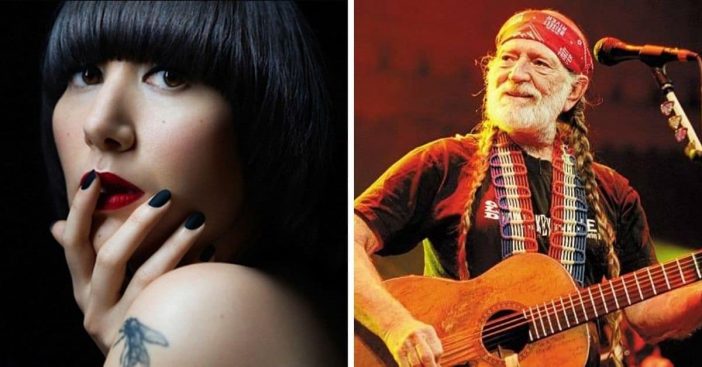 It was an unlikely pairing when Queen and David Bowie first came together to create "Under Pressure." Queen had its rhythmic, crowd-pleasing anthems. David Bowie was a rock legend by the mid-'80s and was in the midst of a series of dark and challenging albums. Despite the musical differences between these artists, when "Under Pressure" was born it quickly sailed to #1 on the UK Charts.
Now in 2020, another unlikely duo has come together to cover the same song. Karen O, lead singer of the indie rock band The Yeah Yeah Yeahs, and country music icon Willie Nelson have transformed "Under Pressure" into something very unique indeed. The cover is a slow and steady country-tinged ballad combining Karen O's sweet croon and Nelson's weathered drawl. And although the cover is a vastly different sound than the original it seems to have touched fans just the same.
Karen O Reaches Out To Nelson
The means that brought these two unique artists together is certainly an interesting one. In a statement, O explained that she had originally reached out to Nelson via Johnny Knoxville in the hopes that he would sign a National Independent Venue Association open letter to Congress. O also cheekily asked Knoxville to tell Nelson she was "willing and ready" to record a duet if he ever wanted to. It turned out Nelson was more than willing to do so.
RELATED: Willie Nelson And Sons Perform "I Never Cared For You" On Late Night Television 
After the shocking revelation that Nelson would do the duet, O had to choose the perfect song. She wanted something that "spoke to the people in these troubled times." O remembers, "Then like a bolt out of the blue 'Under Pressure' came to mind — I've heard this song countless times without processing the gravity of what Bowie and Freddie were singing about, maybe because their performances are so exhilarating you get swept away in the high of that duet."
Fans Loved The Poignant Cover
The duet succeeded in touching fans. O continued of the cover, "I can't listen to this song without tearing up every time Willie comes in, one of the purest voices which of course reflects a pure heart, and I get to sing alongside it." The cover didn't just make Karen O emotional. One fan remarked on YouTube, "I thought I was the only one crying until I read the other comments."
The song choice and the beautiful combination of vocals did what Karen O had hoped for fans. It was something they needed in the face of adversity. Another fan commented on YouTube, "Never has there ever been a song as apropos for today's life and times as Queen's "Under Pressure". This incredible remake by Karen O & Willie Nelson is probably the version you never knew we desperately needed right now."
Let's have one with Freddie doing the singing: