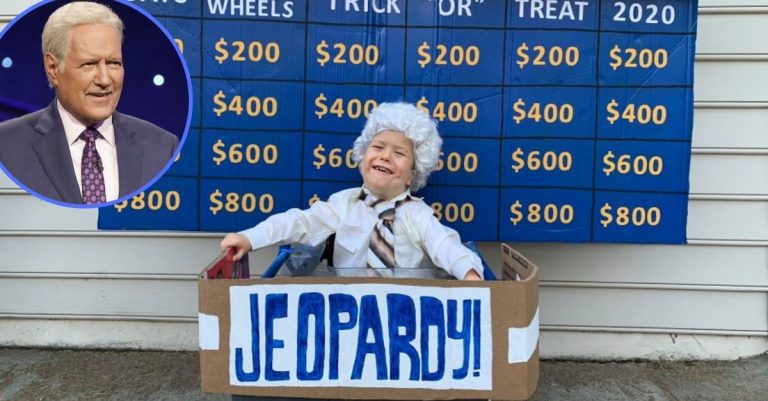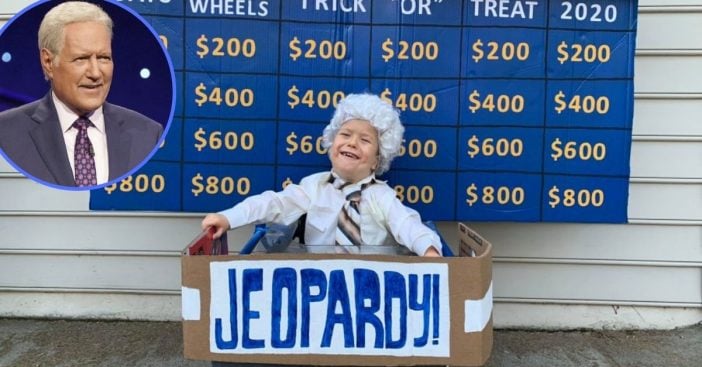 An adorable 7-year-old Jeopardy! superfan dressed up as Alex Trebek for Halloween, and the host of the game show saw it and responded! Evan Jenkins may be one of Jeopardy!'s youngest fans yet. Evan sadly suffers from severe disabilities, but the game show is able to bring him so much joy despite it.
The parents of Evan, Jarred and Erika Jenkins, have said that their son has watched the show faithfully since he was a baby. "He claps and smiles as soon as the theme song comes on," Erika says.
7-year-old superfan dresses up as Alex Trebek for Halloween… gets an amazing surprise

"We just want to say, thank you, Alex, for what you do, " says Jarred. "You have touched our family's lives. You bring our boy hope, you bring him a smile, and we appreciate that. Alex, we love you."
RELATED: Learn About The Woman Who Had The Idea For 'Jeopardy!'
Well, Trebek actually responded to the photo of Evan all dressed up as him! We can imagine it brought the family so much joy. A Facebook post from the official Jeopardy! Facebook page says, "A note from Alex: Evan, seeing you in your costume made my day. Thank you for making me smile, and I hope you have a safe and happy Halloween!"
His parents just want to promote the inclusivity of people with disabilities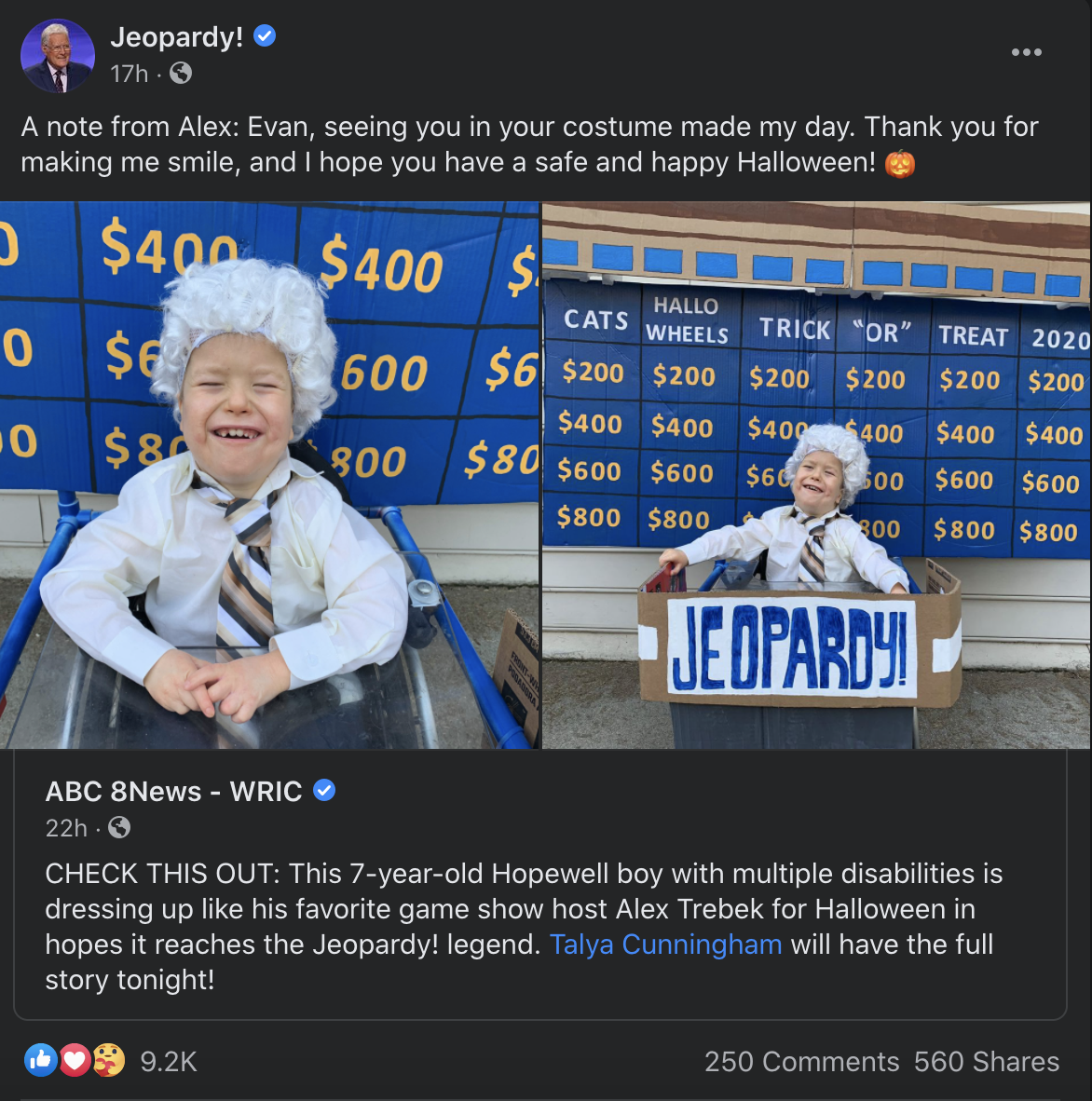 Evan has been diagnosed with a number of disabilities and has had a rocky medical journey thus far. Not only has he undergone many surgeries, but he also relies on a wheelchair and is non-verbal. "As soon as Alex starts talking, Evan smiles and I think that's something special," says dad Jarred.
So, it was a no-brainer for the couple to decide that their son should dress up as the game show host this year. Of course, after recognition from Trebek, their story blew up and they just want to promote inclusivity for disabled children. "We want the world to see the joy that we see," Jarred says. "Not only for Evan but for all people with disabilities. They need to be included in our society." Such a sweet story!