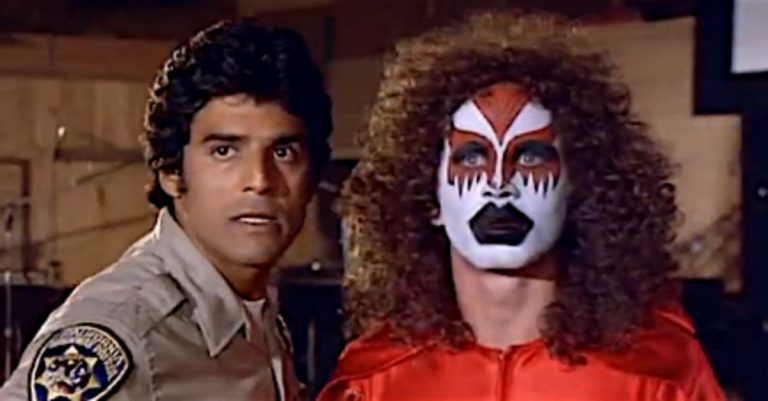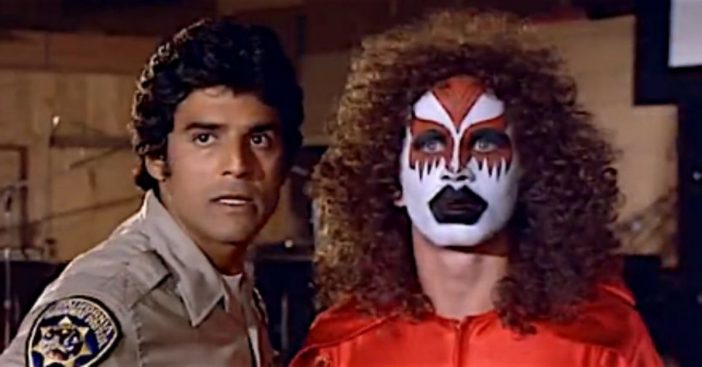 Many CHiPs fans love the Halloween episode from 1982. The episode, titled "Rock Devil Rock," follows guest star Don Most who plays Moloch, a character inspired by Gene Simmons of Kiss. It was directed by John Astin, who played Gomez Addams in The Addams Family.
In the episode, Moloch is wearing Kiss inspired makeup and outfit and is performing at a concert. He sings lyrics about the devil which turns out to be a big mistake! Ponch and Bobby are security guards and escort Moloch to his car at the end of the show. His car begins to play a tape that says, "Moloch must die" and spins out of control.
Don Most appeared as a Kiss inspired singer in the 'CHiPs' Halloween episode
Of course, Ponch and Bobby rescue him. Moloch is scared and wants to quit show business, but his manager convinces him to continue. Ponch and Bobby soon realize that his manager is behind the chaos and must save him again during another set.
RELATED: Take A Look At The Cast Of 'CHiPs' Then And Now 2020
There is another famous face you might recognize in this episode! Elvira (Cassandra Peterson) appears in the episode too. Watch a clip from the episode below, just in time for Halloween: