UPDATED 5/1/22
When you hear the name Jack Benny, what comes to mind? Maybe it's his reputation as the world's greatest cheapskate, who, when confronted by a robber demanding his money or his life, responded, "I'm thinking it over!" Or perhaps the guy who spent the last 40 years of his life proclaiming he was still 39 or was master of the comic pause. Most likely, though, it would be his classic TV show The Jack Benny Program, which made its television debut over 70 years ago and helped set the mold for the TV sitcom.
Observes Ty Rohrer, Manager of Cultural Arts, Waukegan Park District and the Jack Benny Center for the Arts, "Jack Benny is one of those rare entertainers. He starts out in vaudeville playing classical music. He eventually adapts to doing comedy. From there he is given the chance on the radio. Where many successful vaudeville performers failed on radio, Benny thrived and really put his stamp on that genre. His radio fame leads to starring roles in movies, some receiving good acclaim, but audiences never seemed to see him as a movie star or draw. But then television comes along. Successful radio performers failed in the transition, but, again, not Jack Benny.
"Benny," he continues, "takes all of his past entertainment experience and beautifully incorporates it into his television show, like breaking the fourth wall. Benny not only helps define the modern sitcom, but he also showcases entertainers through numerous genres. The Jack Benny Program also is the first television show to have a regular African American cast member in Eddie Rochester Anderson."
Who was Jack Benny's Sidekick?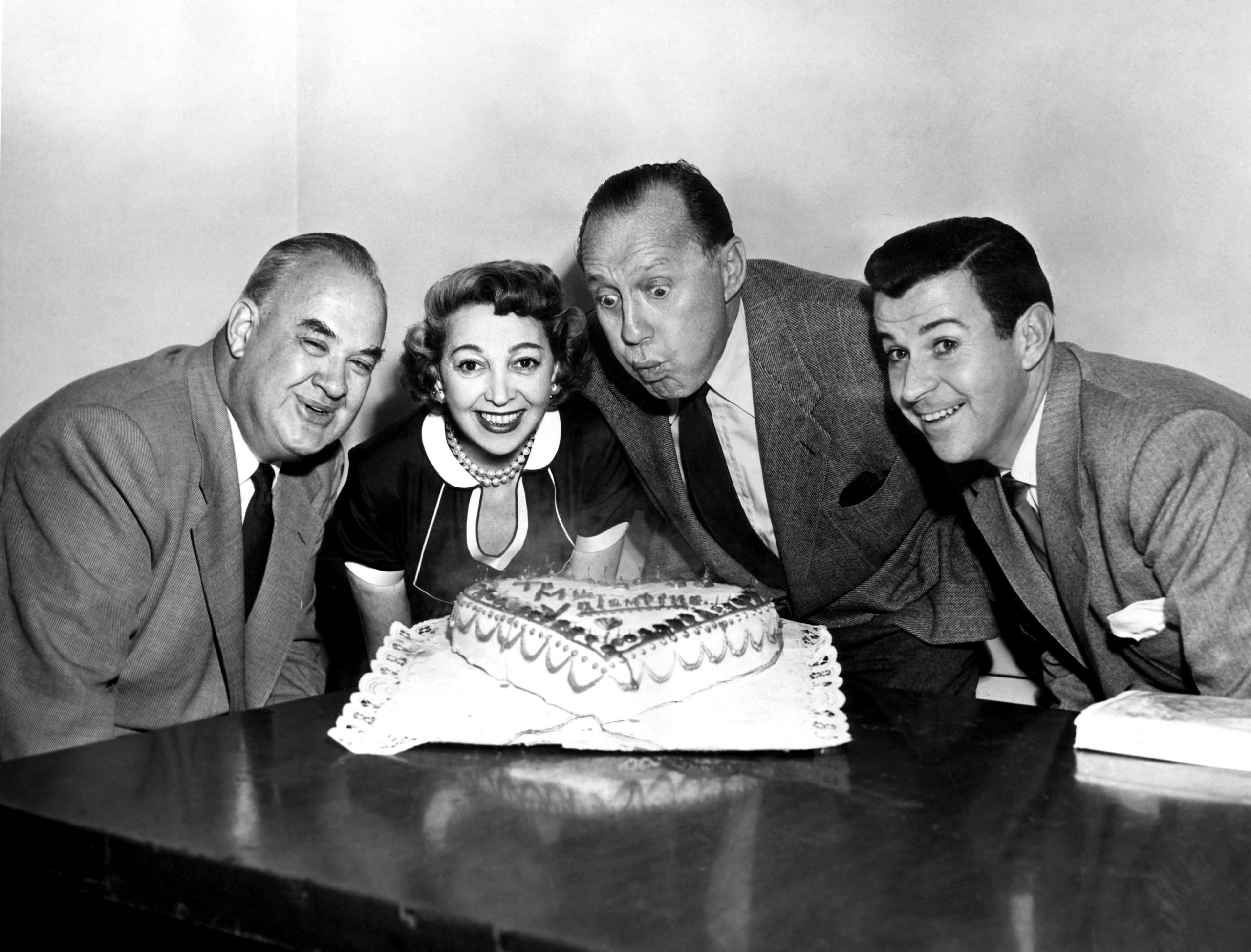 To get a true sense of the comic genius of Jack Benny and sidekicks Mary Livingstone (also his wife), Eddie Anderson, singer Gene McNulty as Dennis Day, announcer Don Wilson and an assortment of others who drift in and out of the show, on October 24 AntennaTV will be airing 70 back-to-back episodes of The Jack Benny Program beginning at 10 a.m. and continuing through Sunday, October 25 at 8:30 p.m. Watching them may provide an explanation for why it was so incredibly popular in its day.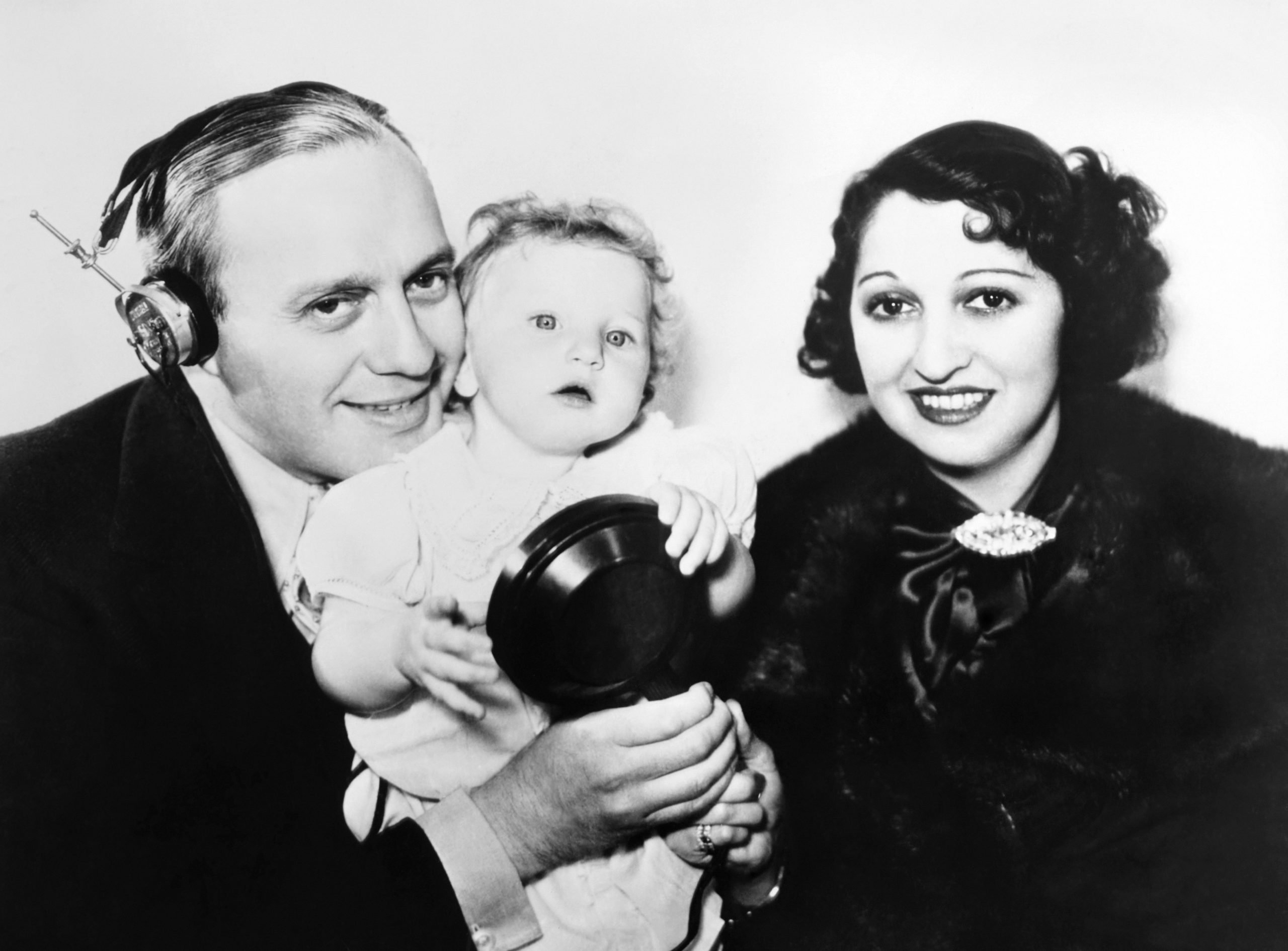 In an exclusive conversation, Jack's daughter, Joan Benny, comments, "He was famous. There was even a magazine article, I believe in was in 1938, that said the most recognized voice in America was first Jack Benny and second FDR. Somebody else told me when I was writing my book [Sunday Nights at Seven] that in New York when it was hot, and this was before air conditioning if you were playing on the street, with all the windows open you never missed a word of The Jack Benny Show, because everybody was playing it on their radios and the sound was coming out of the windows.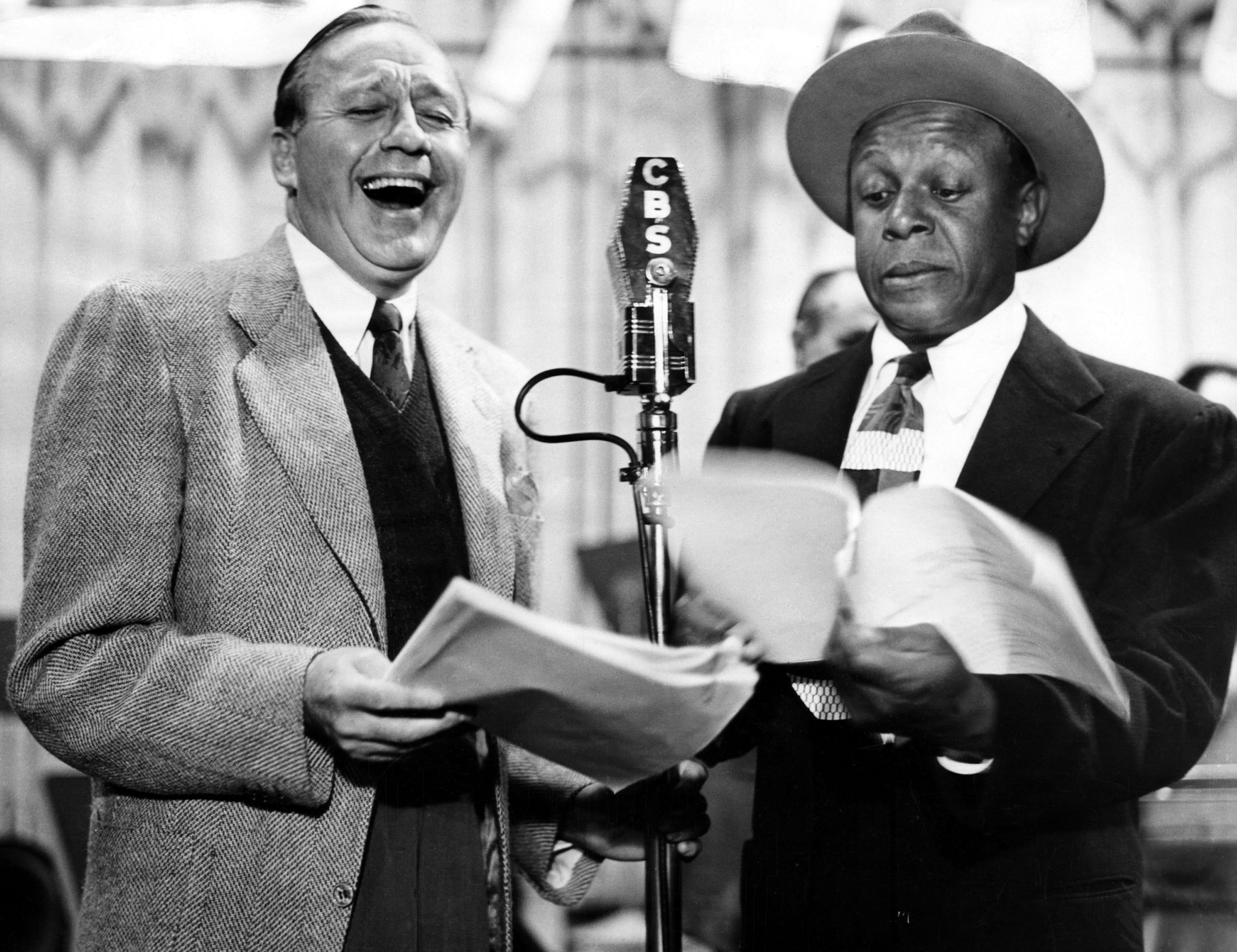 "His appeal?" she adds rhetorically. "I don't have an answer for that. He said in an interview that he had all the foibles that normal people have and they identified with him. The miser, the somewhat pompous, somewhat put upon guy — all the things that he was on that show, he said was a reflection of the population in general. People identified with that and they also knew in spite of his character, he only played being cheap. People knew that he was a nice man under whatever it was he was playing. He came across as being a really nice person."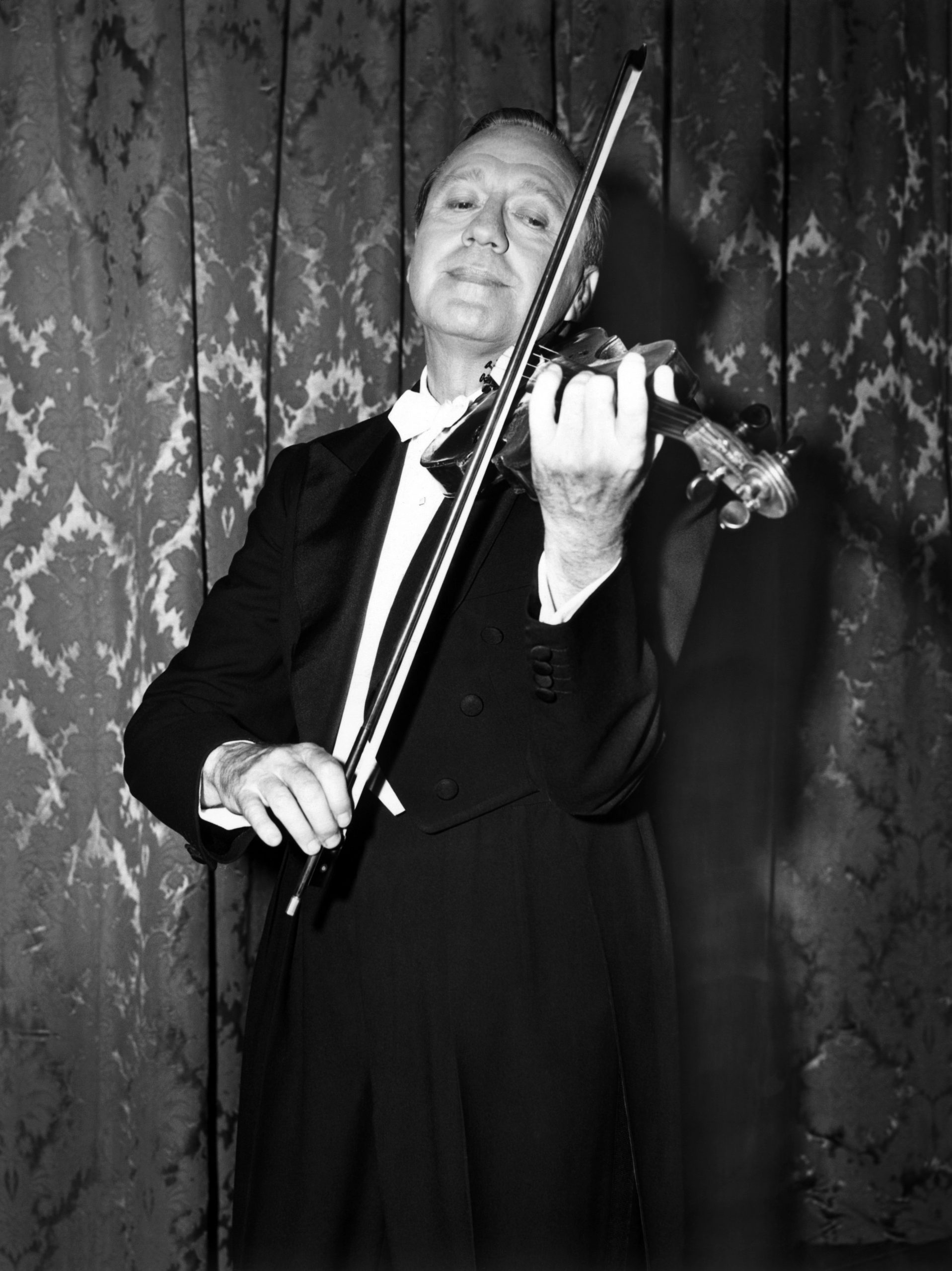 Elaborating on that, Tom Vodick, creative director at AntennaTV, emphasizes, "There is only one Jack. His timing, his delivery. I don't think a comedian today on TV could get away with Jack's long comedic pauses and survive in our short-attention-span world. I've heard sitcom creator Chuck Lorre's rule is to get a joke/laugh in about every 20 seconds. Jack's pauses and glares at the camera almost lasted that long! But I think because of his different and original style, it still holds up. It's refreshing. And certainly the older viewers who remember Jack from radio or the TV show, long for seeing that again."
As to the decision to air a recent marathon, he notes, "The Jack Benny Program has been a big part of AntennaTV's success in its 10 years. It's among the classic black and white nostalgia shows our viewers really like. So, it only made sense when the 70th anniversary of its television premiere came up, we recognized it. We've done previous marathons of Jack Benny as well that were not tied to anniversaries, like for New Year's Eve."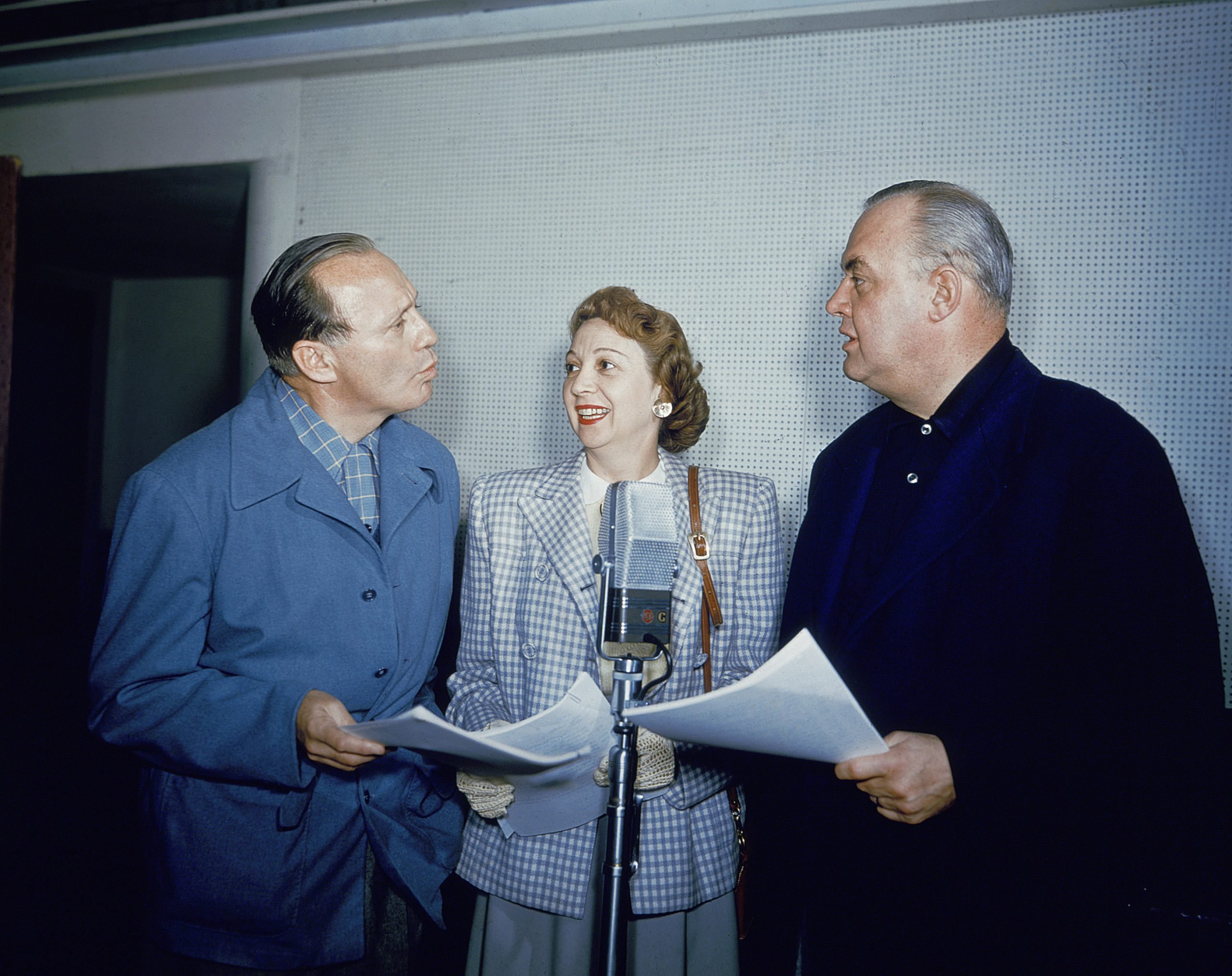 In terms of keeping Jack relevant to the modern audience, Ty points out, "I have found that younger audiences, especially in Waukegan, know of Jack Benny but do not necessarily know what he did. Many Waukegan children are familiar with the Jack Benny statue in the downtown area or the Jack Benny name because of the school named in his honor. They see the statue where Benny is holding his violin with his classic pose that always brought a laugh from the audience.
"Many children," he adds, "seeing the violin think that Benny was a musician. Of course they are not wrong, but from the statue they do not get the complete story of who Benny was. I have found though that the young audiences, once introduced to Benny's comedy on the radio and television, really enjoy him and his comedy still relates today."
For anyone planning on visiting the Waukegan Historical Society, there are some interesting Jack Benny artifacts in its collections, most significantly the clothes trunk that he used in his first year out in vaudeville. Most other items are from various trips that Benny made back to Waukegan. Right now, the Waukegan History Museum is open by appointment only and
free tour tickets can be reserved
. What do you remember best about Jack Benny? What were your favorite moments of his? Let us know!