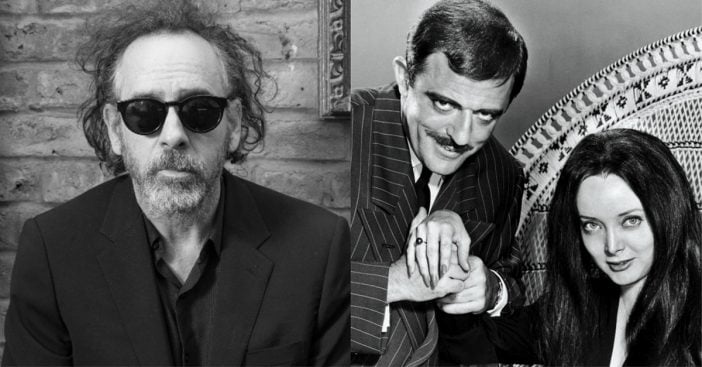 Every now and then you hear about a creative matchup that sounds absolutely perfect, and you'd be hard-pressed to find a better one than the meshing of filmmaker Tim Burton — the macabremeister behind Sleepy Hollow, The Nightmare Before Christmas, Johnny Scissorhands and so many others — with the idea of a new TV series version of The Addams Family. C'mon, it doesn't get any better than that!
There aren't too many details known about the return of Gomez, Morticia, Uncle Fester, and the rest of the family Addams, except for the fact that there seems to be a number of outlets trying to air or stream it, the most likely candidate being Netflix. Tim Burton will not only serve as executive producer but is expected to direct all of the episodes as well. The showrunners are Alfred Gough and Miles Millar, the creative team behind Smallville and writers of Spider-Man 2 and the Shanghai Noon franchise.
The Addams Family was created by Charles Addams, whose concept was to provide a twisted look at the average American family, which he turned into single-panel comic strips for The New Yorker magazine beginning in 1938. There were 150 of them in all, yet for something with so limited an amount of source material it has inspired so many different versions over the decades.
RELATED: 'Addams Family' Star Jackie Coogan Was Haunted by His 'Lost Childhood' When He Played Uncle Fester
Your Guide to Previous Versions of The Addams Family
The Addams Family (1964 to 1966): The classic black and white TV series starring John Astin (Gomez), Carolyn Jones (Morticia), Jackie Coogan (Uncle Fester), Ted Cassidy (Lurch), Lisa Loring (Wednesday), Ken Weatherwax (Pugsley), Blossom Rock (Grandmama).
The New Scooby-Doo Movies (1972): The Addams Family guest star (though only Coogan and Cassidy reprise their voices) in an adventure involving Mystery, Inc.
The Addams Family (1973): Saturday morning animated series, with, again, only Coogan and Cassidy returning.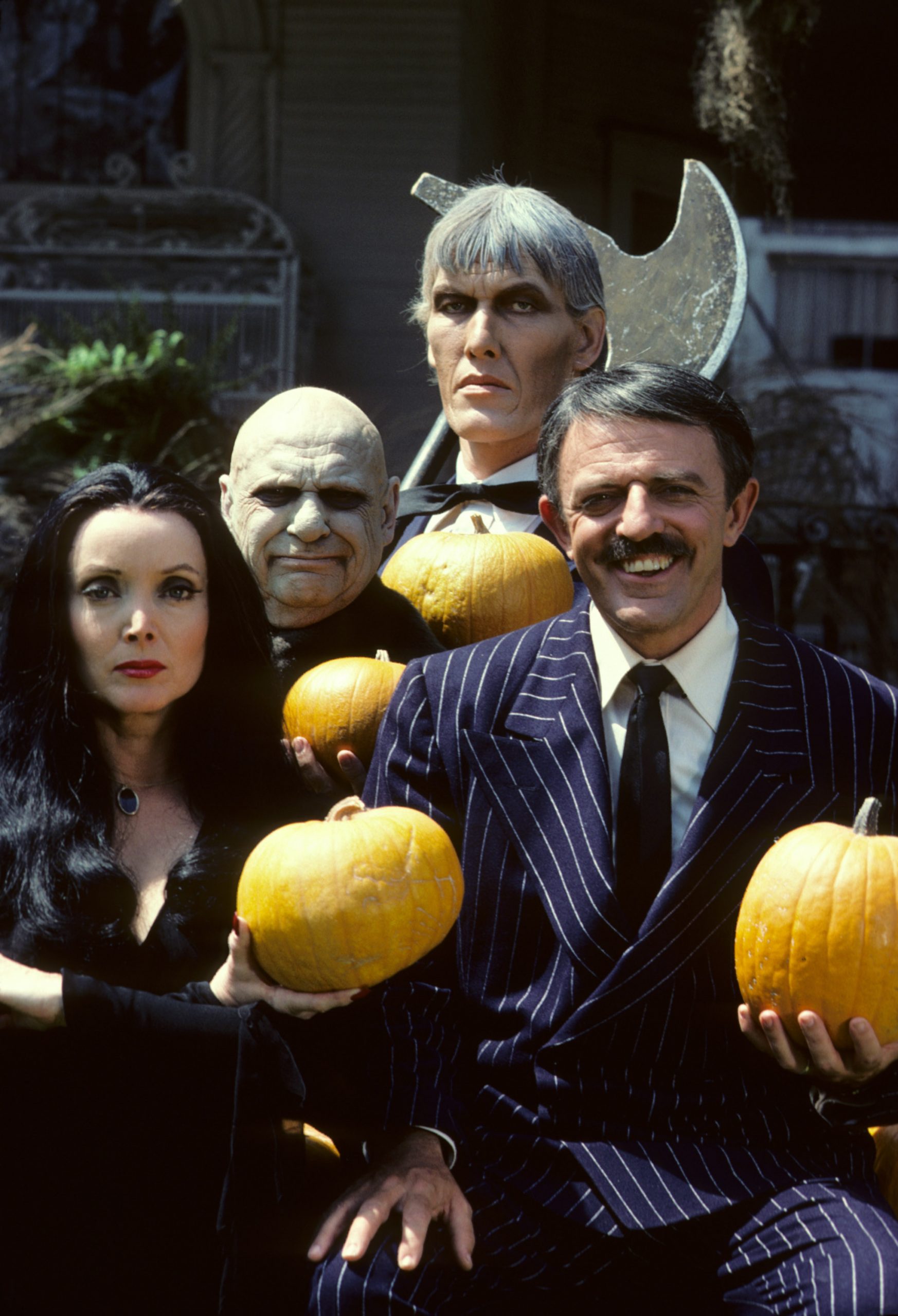 Halloween and the New Addams Family (1977): TV reunion movie that brings back together the cast from the '60s television series. Very odd seeing John Astin, Carolyn Jones, and the others in color.
The Addams Family (1991): Feature film version and a big hit at the box office, starring Anjelica Huston (Morticia), Raul Julia (Gomez), Christopher Lloyd (Uncle Fester), Christina Ricci (Wednesday), Jimmy Workman (Pugsley), Judith Malina (Grandmama), Carel Struycken (Lurch).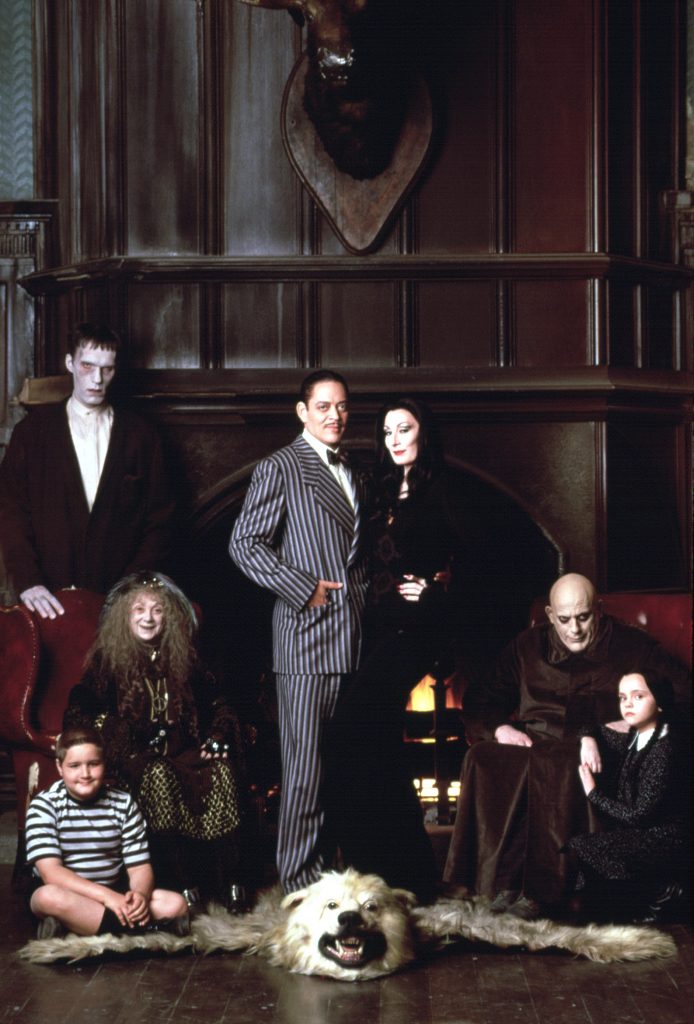 The Addams Family: The Animated Series (1992 to 1993): A second animated show, this one inspired by the success of the 1991 live-action feature film.
Addams Family Values (1993): Big screen sequel to the 1991 film, with that cast reprising their roles.
Addams Family Reunion (1998): Made for video film that seems to be the third chapter of the film franchise, but actually isn't. Starring Tim Curry (Gomez) Daryl Hannah (Morticia), Nicole Fugere (Wednesday), Jerry Messing (Pugsley), Patrick Thomas (Uncle Fester), Carel Struycken (returning as Lurch), Alice Ghostley (Grandmama).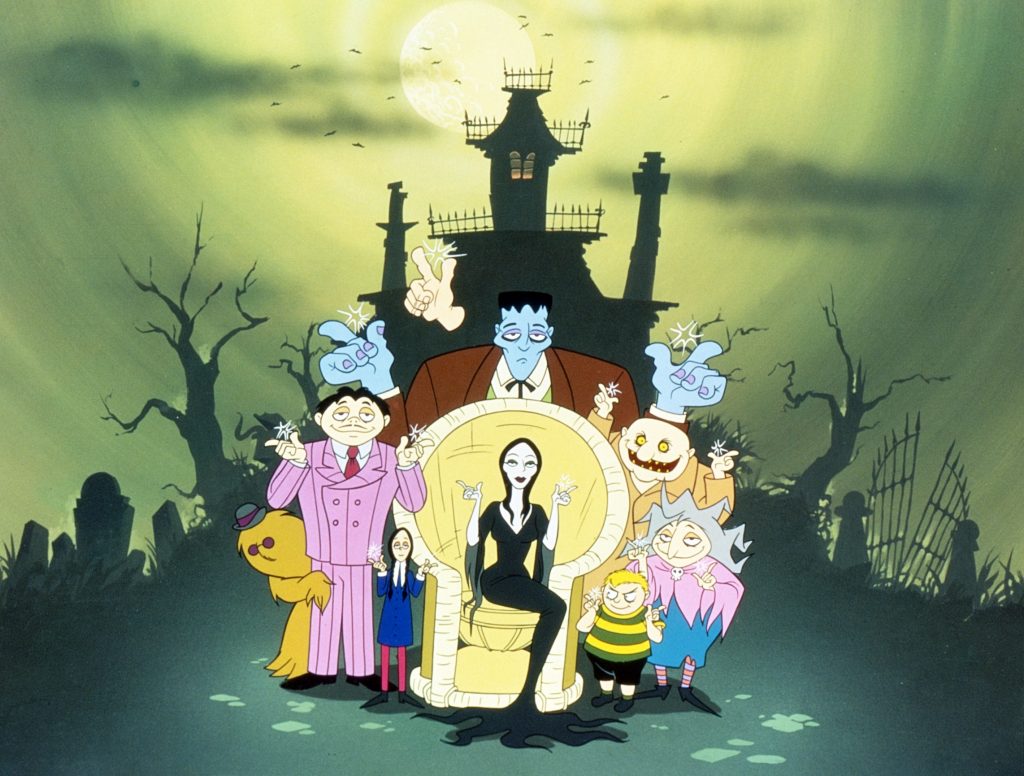 The New Addams Family (1998 to 1999): Single season live-action show starring Glenn Taranto (Gomez), Ellie Harvie (Morticia), Brody Smith (Pugsley), Nicole Fugere (Wednesday), Betty Phillips (Grandmama), Michael Roberds (Uncle Fester) and John DeSantis (Lurch). John Astin guest stars as Grandpapa Addams.
The Addams Family Musical (2010): Broadway musical that debuted in April. The original cast includes Nathan Lane (Gomez), Bebe Neuwirth (Morticia), Kevin Chamberlin (Uncle Fester), Krysta Rodriguez (Wednesday), Jackie Hoffman (Grandmama), Adam Riegler (Pugsley), Zachary James (Lurch).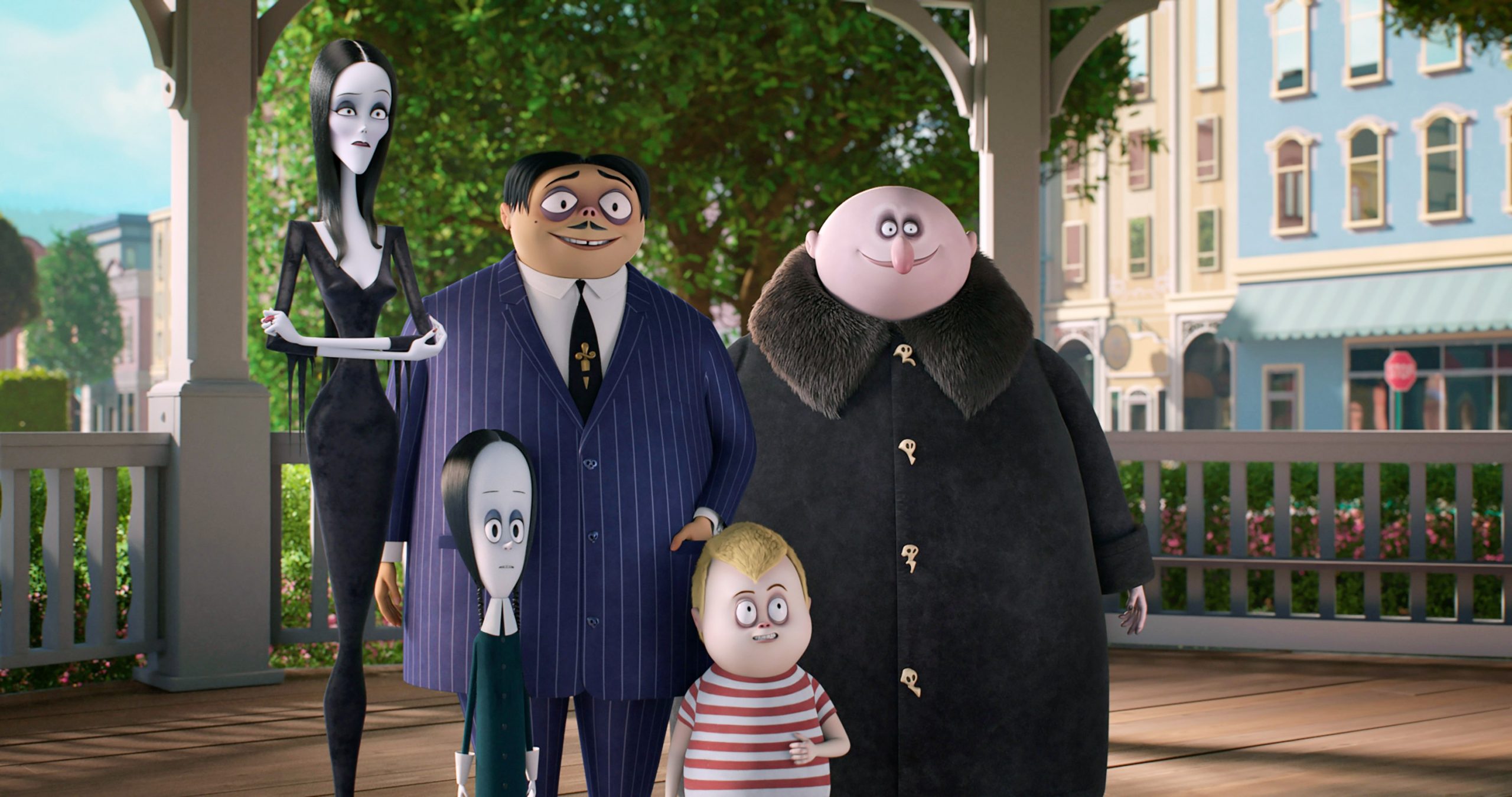 The Addams Family (2019): This is a CG animated film version with the voices of Oscar Isaac (Gomez), Charlize Theron (Morticia), Chloe Grace Moretz (Wednesday), Finn Wolfhard (Pugsley), Nick Kroll (Uncle Fester), Bette Midler (Grandmama), Conrad Vernon (Lurch). A sequel featuring the same cast is scheduled to arrive in theaters on October 8, 2021.
No word at this point when the Tim Burton TV series will go into production or begin airing/streaming.